College Basketball Player of the Year Rankings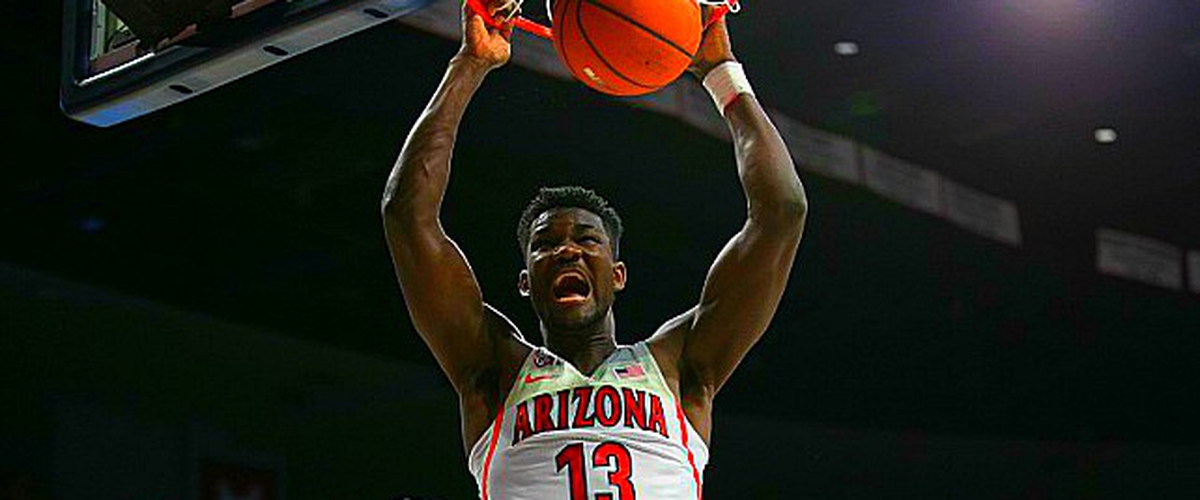 The race for National Player of the Year in college basketball this season has been highly contested. With some conference tournaments still not complete, my list could theoretically change, but as of now here's who I think are the top five contenders for this year's award.
5. Marvin Bagley III, Duke. The freshman has been outstanding when he has been on the court, as he has averaged nearly 21 points and 11 rebounds. Those numbers are nearly identical to what Tim Duncan posted in his senior year at Wake Forest when he won National Player of the Year. I think that missing a handful of games will be held against Bagley as well as the supreme array of talent that surrounds him in Durham.
4. Luke Maye, North Carolina. Bagley's ACC foe, Maye, has been sensational this year. The former walk-on is averaging 18 points and 10 rebounds per game. While his numbers are not as eye-popping as his Duke counterpart, the Tar Heel is irreplaceable to Roy Williams and North Carolina.
3. Jalen Brunson, Villanova. Perhaps the most underrated player in all of college basketball is Jay Wright's lead guard. Brunson is averaging 19 points, 3 rebounds, and 5 assists per game while leading the Wildcats to a 27-4 record and a likely number one seed in the NCAA Tournament.
2. Trae Young, Oklahoma. If this award was to be handed out in January, Young would have won by a landslide. However, over the course of the past month the freshman guard has taken a nosedive. Still averaging 27 points and 9 assists is the Sooner, but Lon Kruger's team is firmly on the bubble regarding the big dance. While Young may be the most electrifying player in all of the NCAA, he is not the National Player of the Year.
1. Deandre Ayton, Arizona. This dude is a freak-show. At 7'1" and 250 pounds. Ayton is absolutely unstoppable on the block while also possessing the ability to stroke it from three. Averaging 20 points and nearly 12 rebounds per game, he is worthy of every penny of the $100,000 that he may or may not have received from coach Sean Miller. Along with winning the National Player of the Year, the Arizona freshman should also be the top pick come June's NBA Draft.
---