NBA Trade Deadline Musings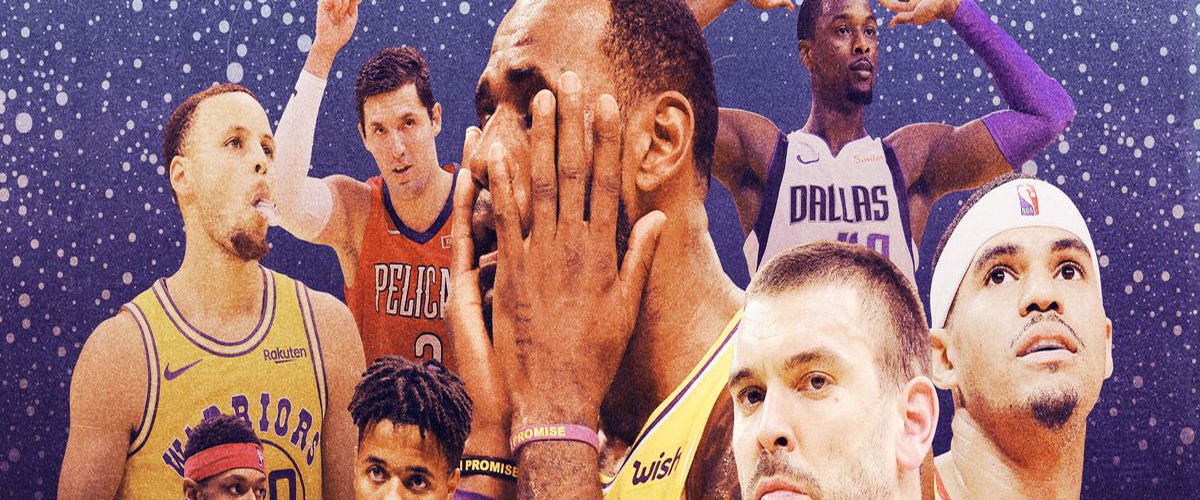 Across the league, organizations were uber-aggressive in making transactions to bolster their rosters for title runs this season, while also positioning themselves for financial flexibility in free-agency this summer. I touched on the Porzingis trade last week, so I will not rehash that, but here are the three most intriguing deals that were consummated this week, as well as some other thoughts I have.
The 76ers receive Tobias Harris, Mike Scott, and Boban Marjanović from the Clippers in exchange for Wilson Chandler, Mike Muscala, Landry Shamet, two first-round picks, and two second-round picks. There is bold, and then there is BOLD. The 76ers effectively went all in and are going for it this season. Tobias Harris should've been an All-Star, averaging upwards of 21 points and 8 rebounds per game, and he is on an expiring contract, so in theory he could be in Philly until May and then take his talents elsewhere. With Joel Embiid, Harris, Jimmy Butler, JJ Redick, and Ben Simmons, the 76ers starting five is as formidable as they come. Along with Harris, Butler will be a free agent after this season so there is a ton at stake in Philadelphia over the next couple of months. The 76ers have reportedly made it clear that they are open to resigning both Harris and Butler this offseason, and if they do this team could rule the East for the next half-decade.
On the flip side, I love what the Clippers did here. They flipped Harris, a player that was unlikely to re-sign with them this offseason, into three tremendous young assets and a pair of expiring contracts. All of a sudden, they have the pieces to pull off an Anthony Davis trade this summer if they so choose. And if not, they will have the ability to pitch two max free agents to join forces in LA.
The Bucks acquire Nikola Mirotić from the Pelicans in exchange for Stanley Johnson, Jason Smith, and four second-round picks. Mirotić is a huge get for Milwaukee. At 6'10" he provides spacing for Giannis, yet can still be a force on the boards. His stroke is pure and he regularly has stretches where anything he throws up goes in. This isn't a sexy move, but it bolsters the Bucks chances of remaining atop the Eastern Conference.
The Raptors trade Jonas Valanciunas, Delon Wright, CJ Miles, and a second-round pick to the Grizzlies for Marc Gasol. Gasol isn't the player that he once was, but he is still effective as a facilitator and a defender. I am unsure how high his usage rate will be on a team that already features Kyle Lowry and Kawhi Leonard, but his value will be evident when it comes time to defend Joel Embiid and Al Horford in the postseason.
Other thoughts…
· Markelle Fultz needed a fresh start so the trade from Philly to Orlando made sense. I am surprised the 76ers were able to obtain a first-round pick for him, given his immense struggles, but that pick along with Jonathon Simmons was enough for Elton Brand to pull the trigger. Simmons will be a nice piece for Brett Brown to have come the postseason. I could see him being to the 76ers what Marcus Smart is to the Celtics: a glue guy, who doesn't mind roughing it up, that does a little bit of everything.
· I really like the Kings going after Harrison Barnes. No free agents ever seem to be interested in Sacramento, although I guess that could change with their improved play this season, but who really knows. Barnes is not worth what he is being paid, but he is an effective player and when you are unable to lure free agents sometimes you must be willing to pay a premium for talent.
· I am not surprised that Anthony Davis did not get moved. There had been rumors spreading like wildfire that the Lakers were going to get AD with their Godfather offer, but it just didn't make sense for New Orleans. Why would they make a deal now, when if they wait until the summer they would then be able to negotiate with Boston and would have a clearer understanding as to which draft picks have the most value. It would've been great for LeBron to make a run with AD this season, but I am not surprised that no deal was made.
· I have heard it said so often, but it is so true: "Ownership is the greatest competitive advantage in all of sports." The Rockets chose to be cheap and they will pay the price. I am not one to tell people how to spend their money, and the luxury tax penalties are severe, but when you have ownership that is unwilling to dig into their pockets to help fund a winning team, it is almost impossible to compete at the highest level.
---