Corey Seager Goes Down, Is Manny Machado Next?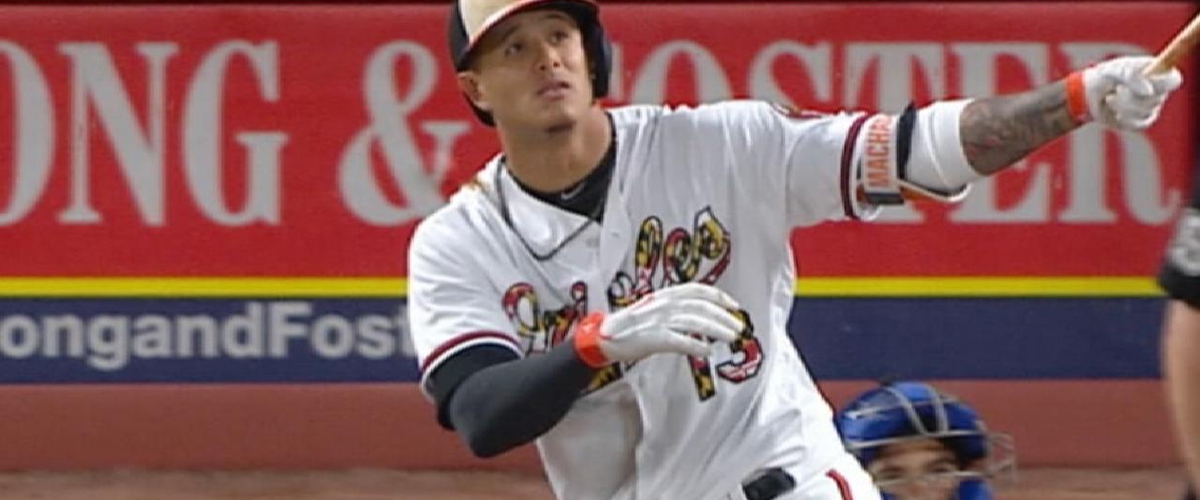 The struggling Dodgers were just dealt a HUGE blow when they found out that star shortstop Corey Seager needs Tommy John surgery, and will be out for the entire season. This is obviously terrible news, as the former top 5 MLB prospect and perennial MVP candidate is essential to the heart of the Dodgers lineup. And although Chris Taylor and Kike Hernandez play fine at shortstop, if the Dodgers want to compete for the World Series again, they need to act quickly.
The Dodgers are in good shape as an organization, mostly. They have an incredibly deep farm system with four prospects in MLB.com's Top 100, have arguably the game's best pitcher in Clayton Kershaw, the game's best reliever in Kenley Jansen, and a plethora of talent on the major league roster with the likes of Yasmani Grandal and reigning rookie of the year Cody Bellinger. They were one terrible Yu Darvish start away from winning the World Series last year, but that was last year. But this year they simply have not been the same team.
They play in a deep division and in the first month of the season they are already seven games back of the Arizona Diamondbacks for first place in the NL West. Their bullpen has not been clicking, their best infielder has arguably been whatever is left of Chase Utley, and Hyun-Jin Ryu has been their third best starter. That is clearly an unsustainable way of playing for an entire season, and with Seager's absence the offense is going to struggle immensely. The Dodgers have two options to,pursue, they can either wait it out and hope this is only an early season issue, or they can make a move now which helps both teams involved.
Enter: the Baltimore Orioles and Manny Machado
Plain and simply, the Orioles are bad. They are not going to make the playoffs, especially in a division where the Boston Red Sox and the New York Yankees are waging war on one another for division supremacy. Machado is going to leave at the end of the season, so it is best for the Orioles to maximize their losses by trading Machado before the season ends. He looks the MVP candidate of previous seasons past, putting up a 1.8 WAR so far this season with a .361 average and nine home runs. Why should the Dodgers not go out and trade for him?
First of all, it's going to cost them a lot. A generational talent like Manny Machado will not come cheap, both trade wise and financially. In order to afford Machado, the Dodgers will need to offload Matt Kemp while at the same time providing quality players in return for Machado. Top pitching prospect Walker Buehler, who is tearing up Triple-A right now, would likely need to be dealt. Star third baseman Justin Turner would also likely have to be dealt for Machado, along with Kemp and the ever not-so-dominant and slow working Pedro Baez (perhaps).
And second of all, the Orioles may not want to trade Machado. In their minds, they can still very easily make one last run in the playoffs before their core leaves to the point of no return. Machado sells tickets, he's the "face of the franchise." Dealing him would be a huge blow to the fanbase, and perhaps cause rioting in the streets of Baltimore.
The he most likely scenario that sees Machado becoming a Dodger is if they trade for him and sign him to an enormous extension worth over $330 million. They dump Matt Kemp's contract while getting their future 3B/SS hybrid. It won't come cheap but the Dodgers should make this trade in order to maximize their chances of winning the World Series this season.
Proposed trade: Dodgers trade SP Walker Buehler, RP Pedro Baez, 3B Justin Turner, and OF Matt Kemp to the Orioles for SS Manny Machado and RP Richard Bleier.
---