Video: Vic Carapazza's Second Ejection of the Year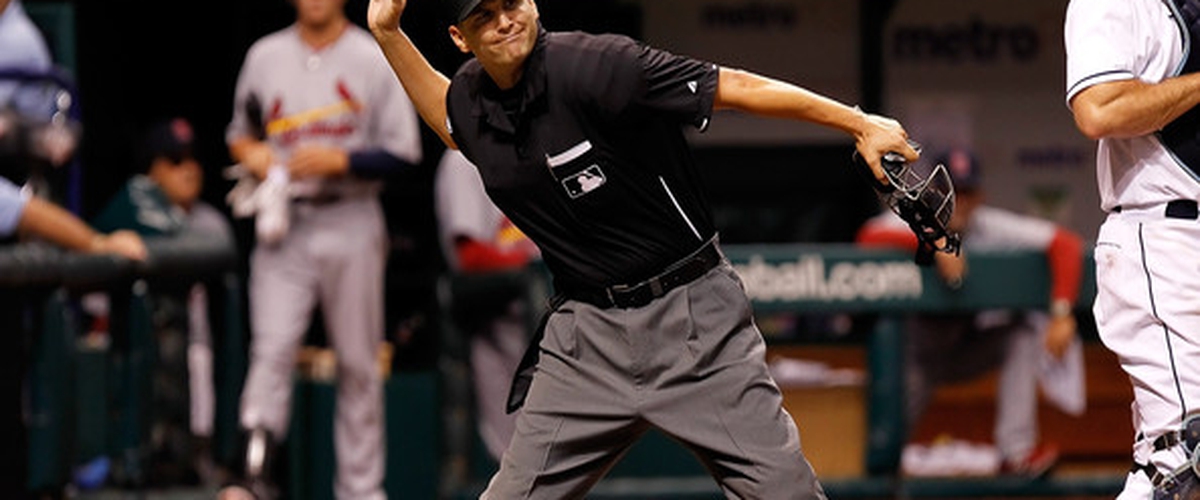 Home Plate Umpire Vic Carapazza ejected Blue Jays Pitching Coach Pete Walker (balls/strikes) in the top of the 3rd inning of the Indians-Blue Jays game. With none out and none on, Blue Jays pitcher Francisco Liriano walked Indians batters Carlos Santana and Edwin Encarnacion.
Replays indicate that of the 10 callable pitches ruled "Ball" to all four Indians batters in the top of the 3rd preceding ejection, all 10 were properly officiated (10/10 = 100% Accuracy), the call was correct. At the time of the ejection, the game was tied, 3-3.
---