Oklahoma City shifts focus to buyout market after standing pat at the deadline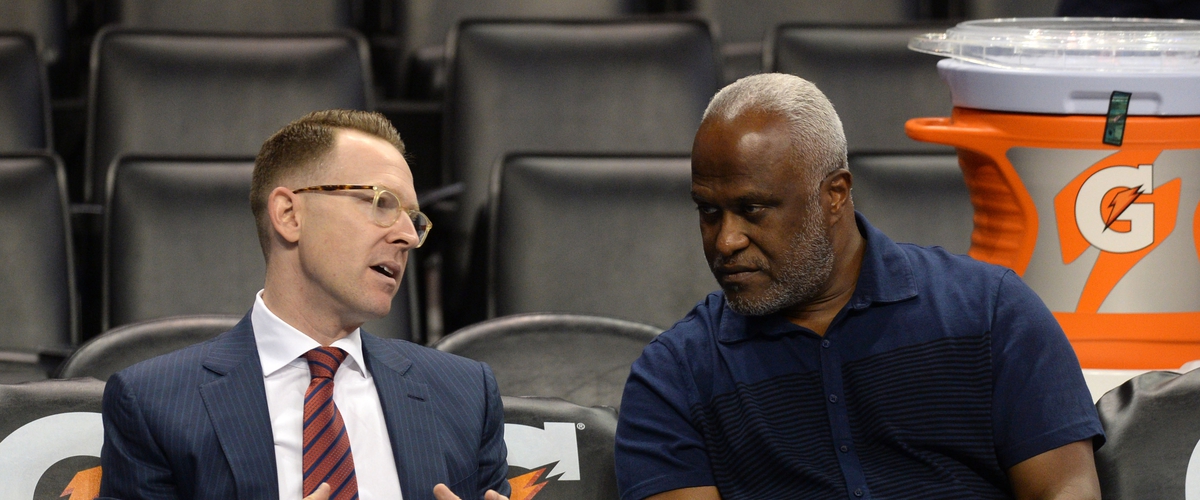 The Oklahoma City Thunder did not make a move prior to the NBA trade deadline. Though many of use sat unproductively at our desks vergrously hitting the F5 key, refreshing various websites and news outlets, craving any sort of details on our beloved Thunder in the hustle and bustle trade deadline season. As the time ticked away, and Thunder fans were left holding the back, watching other teams fan bases dance with glee at the excitement of welcoming new players into the fold, their thoughts became: What's next?
The buyout market.
This time of year, non-contending teams begin to waive veteran players, to allow them to sign with a contender.
Here are a list of top buyout targets for the Thunder:
Andrew Bogut: While Bogut does not fill the hole left in the Thunder roster by Andre Roberson's injury, he does add a lot of value. Not only as a veteran big man off the bench in a depth role, he also allows Patrick Patterson to move back to his true Power Forward position. Patterson currently is having to play out of position with the second unit most of the time anorching the center position.
Tony Allen: Allen was traded to the Chicago Bulls earlier this month, and is expecting to be bought out by the Bulls very soon. The 36-year-old veteran from Oklahoma State adds quality defense. Although, many fear his defense will lag behind due to age, and his battling with a leg injury this season. His defensive rating per game is 103.7 through 22-games with New Orleans this season--he has yet to suit up for the Bulls and likely never will--his defensive rating per game was actually higher the previous two years in Memphis. For comparison, Andre Roberson's defensive rating per game was 96 prior to his injury.
Joe Johnson: Joe Johnson is expected to be bought out by the Kings, and the Thunder are interested. However, it seems like the Boston Celtics and Golden State Warriors are the leaders in the Joe Johnson sweepstakes. Like Allen, Johnson is 36-years-old but is known for his three point shooting ability, rather than hard-nose defense.
Shabazz Mahammad: The 6'6 guard from UCLA is likely to be bought out by the Timberwolves, and rumor has it, OKC is interested. However, I am not. The 25-year-old veteran has little appeal for teams. He is averaging 3-points in 9-minutes, with a -4 plus minus. Defensively he is dreadful with a 121-defensive-rating.
Joakim Noah: First of all, yes he is still in the league. He even has a connection to the Thunder, as Oklahoma City's head coach Billy Donovan was Noah's college coach at the University of Florida. The veteran center has been in the NBA for a decade, and has battled injuries for the past four seasons. His knees are, well, nonexistent at this point. Noah has played in just seven games this season, so his averages are meaningless. The only hope, is that Billy Donovan can draw something out of him.
With an open-roster spot, a buyout move makes too much sense for Oklahoma City after standing ideally by during the trade deadline, the question becomes: Who will they get?
For more news, notes, and opinions, follow @Rylan_Stiles and @LoudCityPod on twitter.
---