Splash City; Thunder break franchise record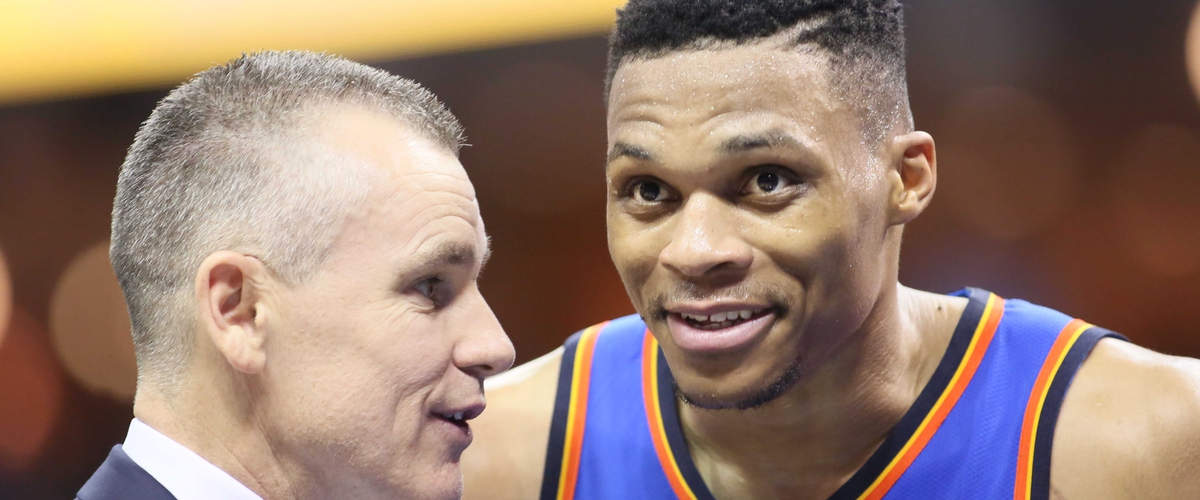 The Oklahoma City Thunder took care of business Wednesday night in their final contest before the All Star break. The Thunder's week started hot, embarrassing Memphis in Bricktown, before dropping a home tilt with the new-look Cavs on Tuesday. However, Valentines Day was all love for the Thunder as they dropped the same Grizzlies team, 121-114 this time in Memphis.
Oklahoma City once lead by twenty-two in this game, before a series of bad shots were jacked up in the second half and allowed the Grizzlies to crawl back into the ball game.
Billy Donovan rolled out Alex Abrines as the starting shooting guard yet again, but Abrines could not finish the game after suffering a hip injury. This opened the door for the 19-year-old rookie, Terrance Ferguson to explode onto the scene.
Ferguson, playing closing minutes tonight, was very good in that roll. The scrawny shooting guard was having a shaky second half to the season since the calendar turned to 2018; but Wednesday he got it going. Ferguson poured in a pair of timely threes, being perfect from behind the arc (2-for-2). Ferguson shot a perfect 100% in Memphis en route to 8-points. His defense was very solid, and it will be interesting to see how Oklahoma City uses him after the All Star break.
Ferguson's threes were apart of the Thunder's franchise single game high 17-made-three-pointers tonight. As a team, OKC shot 45% from three point land on their record breaking night.
On defense, Oklahoma City flew to the ball. The Thunder compiled 7-steals, and 6-blocks, while forcing 12-total-turnovers on the Grizzlies.
Paul George again lead the team in scoring, not quite reaching the 30-point mark but turning in a 28-point effort, on 10-of-15-shooting. While Russell Westbrook tallied another triple-double (23-13-15).
The Thunder head into the break with a 33-26 record, good enough for the 5th seed as it sits today. After the break, OKC looks to gain consistency, especially against bad teams. Thunder forward Carmelo Anthony said after the break it is "Show time."
Up next for the Thunder, Paul George will take on Klay Thompson, Bradley Beal, Eric Gordon, Devin Booker, Wayne Ellington, Tobias Harris, and Kyle Lowry in the three point contest on Saturday Night. On Sunday, George and Russell Westbrook will play for Team LeBron in the NBA All Star game. Big blue returns to the court Thursday, February 22nd in Sacramento.
For more news, notes, game updates, and opinions, follow @LoudCityPod and @Rylan_Stiles on twitter.
---