2017 Atlanta Falcons Preview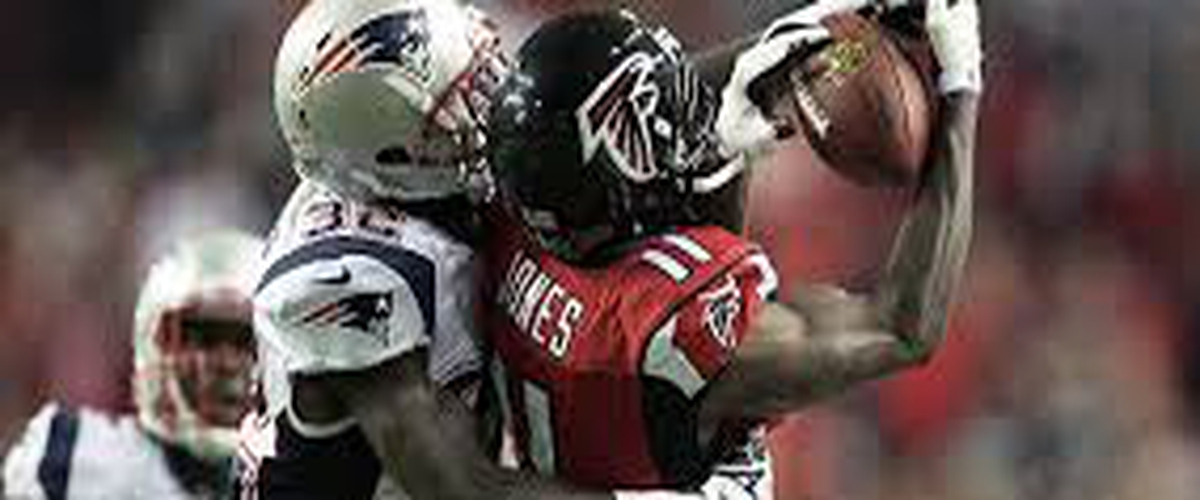 With the first team in the AFC South, I will be discussing the defending NFC Champions, the Atlanta Falcons. After looking unstoppable for the first two and a half games in the playoffs, the Falcons blew a huge lead in last year's Super Bowl and eventually lost to the Patriots in overtime. The Falcons' organization, and their fans, are hoping that it won't derail all of the rapid progress this team has made over the past two seasons.
DRAFT RECAP
The Falcons started off by trading up to get DE Takkarist McKinley out of UCLA, and that should only improve a pretty good pass rush that Atlanta has. Atlanta also took LB Duke Riley in the third round, and he could wind up starting as well. They also selected G Sean Harlow, CB Damontae Kazee, RB Brian Hill, and TE Eric Saubert.
FREE AGENCY
The Falcons didn't go crazy this off-season, but a huge move they made was bringing in DT Dontari Poe from the Kansas City Chiefs. Poe could make this defense from solid to borderline-great, and last season was an outlier for him. The only other major signing was DE Jack Crawford, and he will be a situational player at most. They also added WR Andre Roberts and G Hugh Thornton. Atlanta also kept four of their own players, including TE Levine Toilolo, S Kemal Ishmael, ILB LaRoy Reynolds and CB Blidi Wreh-Wilson.
PLAYERS LOST
The Falcons didn't really lose a lot of talent to other teams, since the guy who got the most money elsewhere was FB Patrick DiMarco. The other notable players lost were ILB Paul Worrilow and WR Eric Weems, but they have been replaced already. They have some talent still available in free agency, highlighted by DE Dwight Freeney. They also have DE Tyson Jackson, DT Jonathan Babineau, TE Jacob Tamme, ILB Sean Weatherspoon and S Dashon Goldson.
STRONGEST POSITION
Running back is the deepest position, and since the Falcons have a lot of strengths I'm going with the one with depth. Both Devonta Freeman and Tevin Coleman can take over a game, and have the abilities to put up huge numbers this season. They were the best duo in the NFL last season, and that should be recognized this year.
WEAKEST POSITION
I'm not big on the tight ends that Atlanta has, and outside of spots here and there, such as right guard, no position is "weak". Toilolo and Austin Hooper are backup tight ends at best, and although they give Matt Ryan decent options, they aren't game changers. A lot of the other good teams in the NFC have a reliable option at tight end, and that's something Atlanta lacks.
FIVE MOST IMPORTANT PLAYERS TO THE FALCONS' SUCCESS
QB Matt Ryan, WR Julio Jones, DT Dontari Poe, OLB Vic Beasley, CB Desmond Trufant
Matt Ryan is the lifeblood of this team, and the defending MVP will need another season like last year to keep things going in Atlanta. Julio Jones is the best receiver in the NFL, in my opinion, and he makes the rest of the receivers have an easier time. Dontari Poe can be a huge difference maker on this defense, and Vic Beasley already is with 15.5 sacks last year. A healthy Desmond Trufant can help the Falcons' corners have reliable play besides Robert Alford.
PREDICTIONS
I like the Falcons, but I'm not as high on them as everybody else. They are in the toughest division in the NFC, with a fast-rising Tampa Bay, an always dangerous offense in New Orleans, and a Carolina team looking to bounce back after making the 2016 Super Bowl. All signs point to the playoffs in Atlanta, but don't be shocked if they only get 10 wins and possibly a wild-card berth.
---