Whats Next For San Francisco?
I'm back!! Been gone from talking sport but no need to fear! I'm here to express my non-professional opinion about the sports I love, so lets get too it and tackle this next topic! What is Next for our beloved San Francisco Giants.
Giants baseball is a stressful thing, whether they are on the field or in the off-season. This off-season we knew that we needed some power in our lineup, any Giant's fan would know that... Our home run leader missed the last month and a half with a concussion and only had 17 all season.
So when Bobby Evan's told us they would go after Stanton, Reigning MVP and NL home run leader, we were pumped! Nothing could be better! But then it did!
We were told the Ohtoni had us, The San Francisco Giants, in the list of seven teams he would be interested in! I mean what could be better than that? We were on top of the world, but it would soon come crashing down.
A few days later the Hard throwing, power hitting superstar would sign down south to play ball with the Los Angeles Angels to play along side Mike Trout. I get it AL team lets him DH and hit an occasionally play outfield with arguably one of the best to ever do it? Fair.
But then it got worse, Stanton decided he didn't want to go to SF (craziness right?) and Vetoed the whole trade! Said he would be willing to go to NY Yankees. The only good thing is that he didn't end up with the other LA club, those who we don't prefer to talk about.
So now us Giants fan's sit with the one scenario that we said would never happen, with a team that doesn't hit the long ball with an outfield that has unfortunately aged right before our very eyes, and still missing a man out on the left side of it. Plus let's not forget about our situation at 3rd base, as great as it was to have the Panda return home its not going to be our long term solution, especially if we expect to succeed!
So lets look at a couple of options the Giants can look at to help us compete next year for the NL West: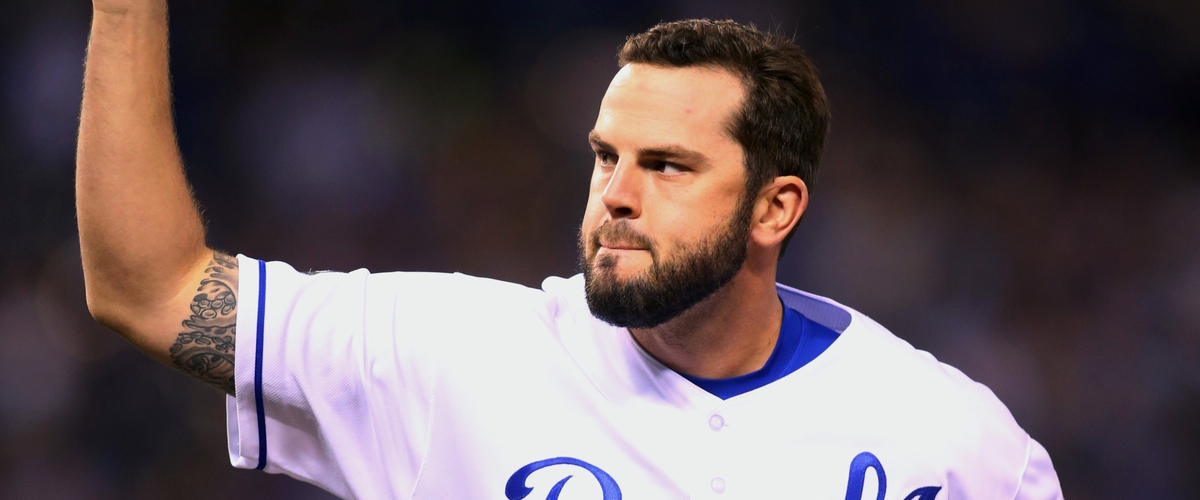 Mike Moustakas - 3rd Baseman, FA
Moustakas helps in a number of was as he defends well at the hot corner and can hit with power, both of which we could use at this position. Moustakas had a slash line of .272/.314/.521 and hit 38 home runs, which doubles Belts team lead of 17 Homers on the season helping give Belt, Posey, and Crawford some support and not forcing all the production onto those three in the heart of the line up. The only issue i see is that at times he can be inconsistent at the plate and that he is 29, but i feel that if Evans can get him on a 3-year deal it could prove beneficial and a relatively low risk.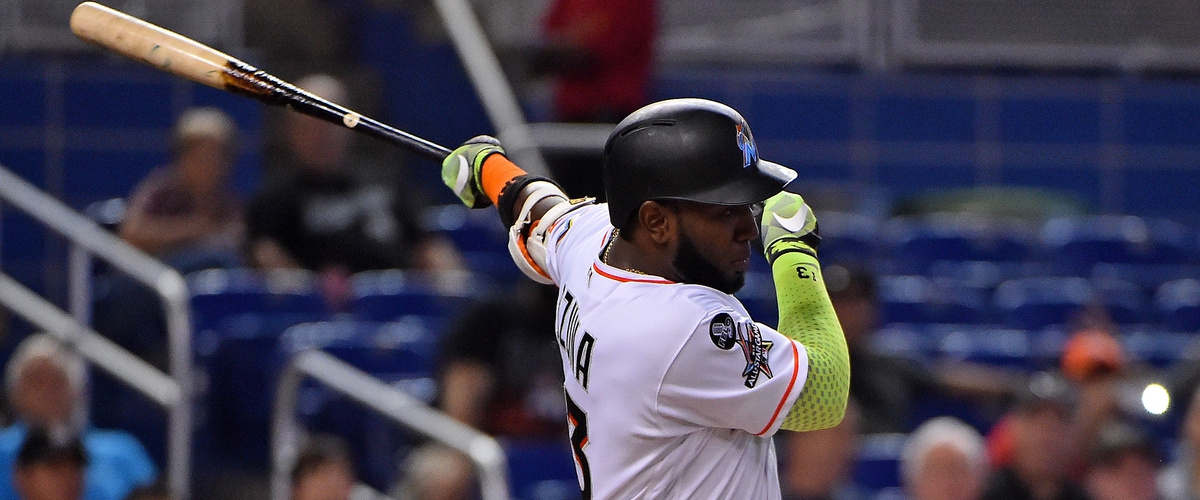 Marcell Ozuna - Left Field, Via Trade w/ Marlins
Ozuna would fill the hole we have had in left field, you know the one that's had issues since we last had Barry Bonds out there.... Yeah it's been awhile, but we have made it work with the guys we have had Dave Roberts, Fred Lewis, Mark DeRosa, Pat Burrell, Aubrey Huff, Andres Torres, Melky Cabrera, Gregor Blanco..... You get the idea and last year was no different. Ozuna would give us a solid defender with a big bat in the lineup, which makes the team as a whole much better and one of the young kids could platoon right field with hunter pence still giving them an opportunity to grow into an everyday player.
The difficult thing for this scenario is on getting a trade together that the Marlins would except. We would still probably have to give up a player like Panik and/or Beede, which is a bummer for all Giants fans, but if you look at it this way is it allows Tomlinson and Arroyo to compete for the spot and really upgrades a position of need. I know its not the favorite solution but the youngest outfielder in FA is 29 and after that they are 30+ and the Giants don't want to throw money out to guys who will start to lose their edge.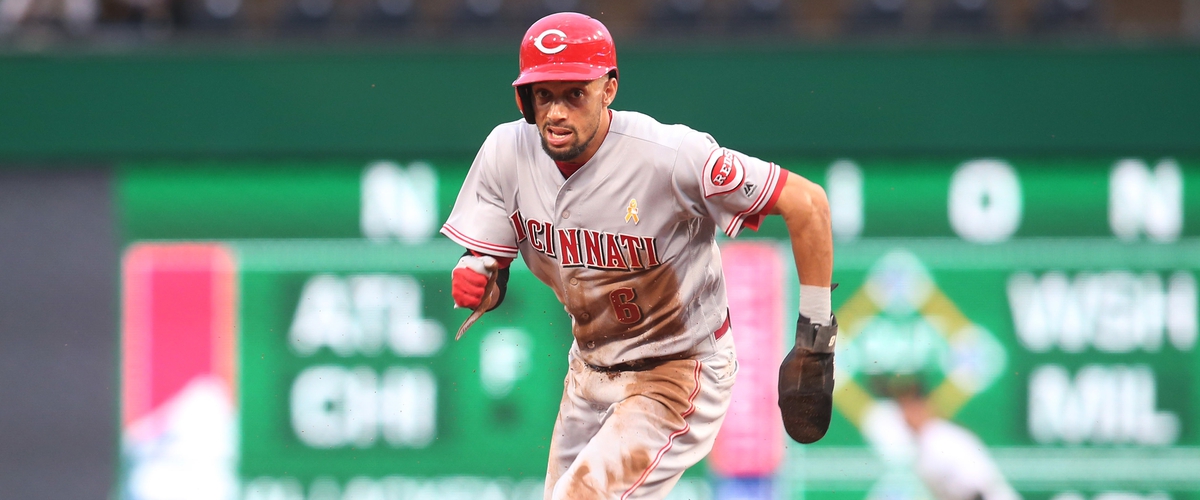 Billy Hamilton - Center Field. Via Trade w/Reds
Billy Hamilton is a name that has been appearing in trade rumors and its one I am actually all for, Billy Hamilton can straight fly all over the field, he has a good arm, whats not to love? Especially in a spacious park like San Francisco has, he would have the ability to protect triples alley with no sweat. A bonus is the effect he has on base, not only is he fast out in Center but he can swipe bases with ease and hits from both side of the plate! He's the ultimate lead off man, if he can work his bat a little more to allow him to be on base more often then whats not to love! Plus at age 27 his speed isn't going anywhere yet.
Billy Hamilton may be a little easier to get based on his batting being something in need of improvement so, we could possibly use the few prospect we have to make a trade to get him in the orange and black. He would give us a huge upgrade in center, pushing Span to left or possibly platooning right. This all depends on how active the Giants are in the winter meetings, but either way it proves for an interesting addition.
Other Options for the Giant:
J.D. Martinez - J.D Martinez the prize everyone wants because Stanton has been shipped of to the Yankees, I have him here because even though he fills the power need for the Giants his defense leaves little to be impressed by. Which kinda takes away from the issue the team had, the outfield defense was terrible and in desperate need of an upgrade. Yes his bat would be welcome in the line up taking stress of of Posey & Co nut would it help a team who won 3 World Series Championships by good pitching and solid defense? Not saying I wouldn't be excited but don't expect to many runs saved by this outfield.
Carlos Gonzales - Cargo could be an option on a cheap short term deal after a disappointing season, but he is a former gold glove and all-star and for the right price could help the club. Especially if he could return to a better version of who he was last year.
Lorenzo Cain - Different from the Cargo situation this is a guy who had a good year and ended with adding another gold glove to the trophy case. The issue is he's 32 already and he's a great defender but his bat is average, the worry is if he loses his speed is he really an upgrade from Span?
Bullpen - Honestly if they could add one dominate guy to the bullpen would be nice but not really a first need in my opinion, because Mecealon will be better, we are getting Will Smith back, plus we added Dyson who pitched well for us and the young guys will have to throw less innings because the rotation should be better than they were last year which will help keep them all fresh. But it can never help to have multiple go-to guys in the bullpen.
But regardless of what they do, the Giants will be determined to be better than they where last year. The team knows they under performed and they want to make up for it next year with a much better season, but some additions to the ball club would greatly help there ability to reach their goal.
Please comment below and keep the conversation going! Also give me other ideas about topics you'd like to hear me talk about!
---