With Gonzalez's 2017 coming to an end, could his time with the Dodgers be ending as well?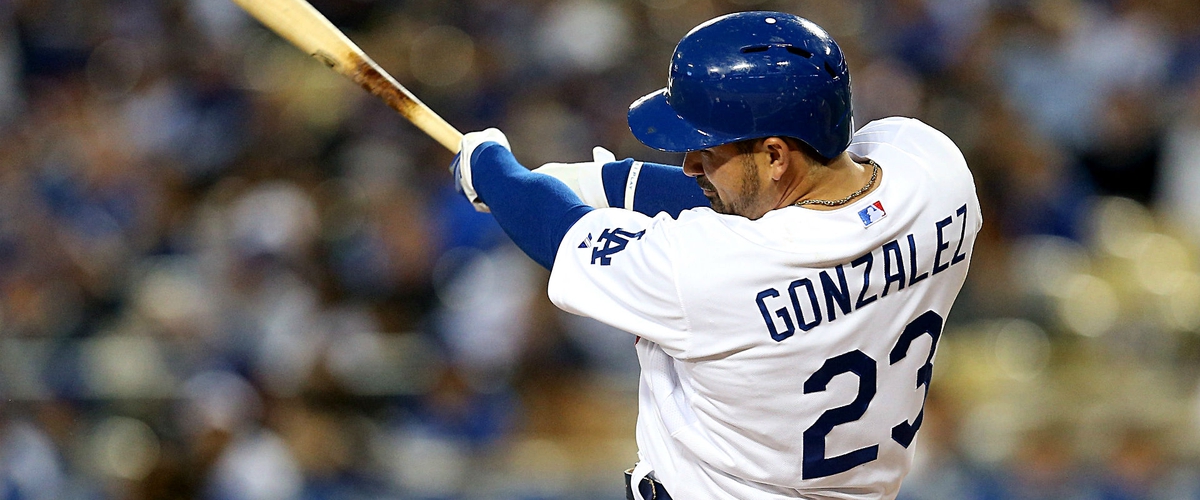 Prior to Wednesday night's game vs the San Diego Padres, Dodgers manager Dave Roberts announced that they would be shutting down first baseman Adrian Gonzalez for the rest of the year. "We're going to shut him down so we don't cause more damage." said Roberts. Gonzalez will be left off of the Dodgers postseason roster as the NLDS opens up next Friday.
The news come's the day after Gonzalez started to look like the Gonzalez we have seen over the last decade. Gonzalez hit a double and a home run in Tuesday night's game vs Padres.
After dealing with back issues all year long and the emergence of Cody Bellinger at 1B, Gonzalez's tenure with the Dodgers could be coming to an end. Gonzalez will be entering the final year of a seven-year, $154 million dollar contract that he originally signed with the Boston Red Sox in 2011. Since being traded to the Dodgers in 2012, Gonzalez was a key part of the Dodgers success over the last 5 seasons. Since joining the Dodgers, Gonzalez hit .280, 101 HR's and 448 RBI's. As the great Vin Scully would say, Gonzalez was the Dodgers "butter and egg man".
"Well, I hope not. My plan is to play every day, be an every-day player again" said Gonzalez when asked if his back issues would be the same in 2018. If Gonzalez hopes to be an everyday player, it will most likely have to be for another team.
In Gonzalez's debut with the Dodgers, he hit a home run in his first at-bat, in what likely could be his last at-bat as a Dodger, he did the same.
Gonzalez's future with the Dodgers will likely be determined this winter, following the conclusion of 2017 World Series. Gonzalez will be entering his age 36 season.