Lonzo Ball should be the #1 pick. Here's why....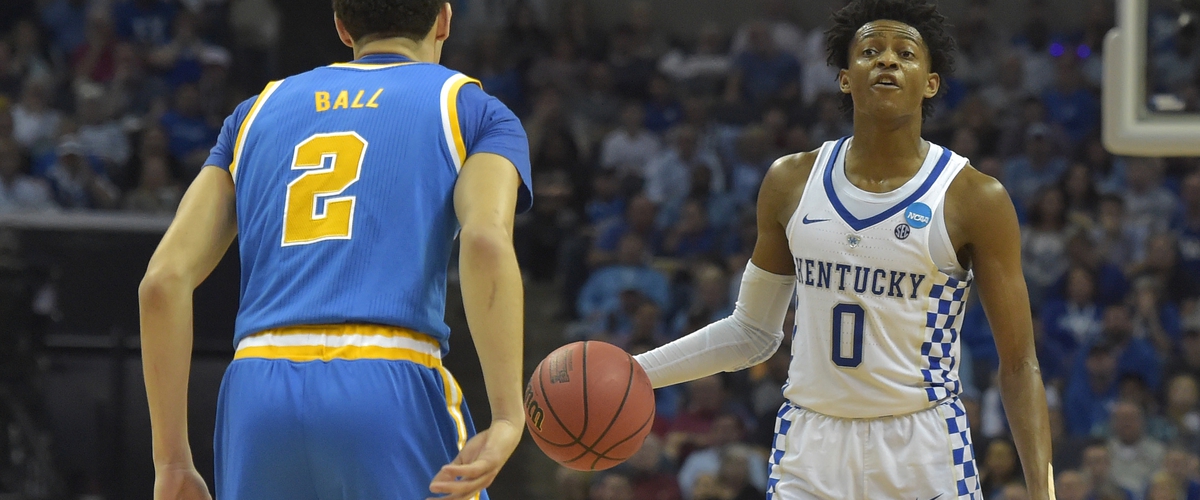 1. There has never been such a hyped player as Lonzo coming from college.
LeBron James? No he came from high school. Lonzo Ball is the most unique rare talent you will ever see.  He is different then any other prospect. That is the main reason people are taking Markelle Fultz as the #1 pick. GMs, Coaches they're all afraid of different, they don't want to take the risk. They want to go with the sure pick in Fultz. Dirk Nowitizki, Yao Ming, even Steph Curry. They all were doubted and became great, because they are different kind of beast. Lonzo is that special player a once in a generation type of talent, that you cannot pass up on.
2. He makes his teammates better.
Everywhere he's went, every level from high school, to college. He wants to make his teammates grow along with him. That is what the greats do. I think there is no question he can continue to make everybody on his team want to play with him. Unlike his father LaVar he doesn't talk much. Lonzo is very humble, and likes to leave his game on the court That is great quality of a leader. Lonzo has been a leader on every level and will become one in the NBA.
3. Bigger Baller Brand
LaVar Ball, Lonzo's father has said some insanely stupid words. Saying that he could beat the GOAT Michael Jordan on 1 on 1. Either he is crazy and really believes that he could beat MJ. Or he is getting his name heard around the world. To promote the Big Baller Brand. Which is incredibly smart. LaVar Ball at the end of the day is just a parent, bragging about how good his son Lonzo, and his two other sons LaMelo, and Liangelo are. The scary thing is Lonzo is really that good.
4. Lonzo will become one of the Greats.
If for some reason Lonzo isn't the number one pick. This will give him even more motivation to become one of the Greatest. Like LaVar said he has been the best at every level why can't he do that in the NBA. Lonzo Ball will win rookie of the year, averaging 22 points 8 assists and 5 rebounds. His numbers will only sky rocket from their. In my opinion Lonzo will become the Greatest point guard of all time, and will be forever argued of who the GOAT is between Lonzo, MJ and LeBron.
---