My Thoughts on Cowboys' Season Performance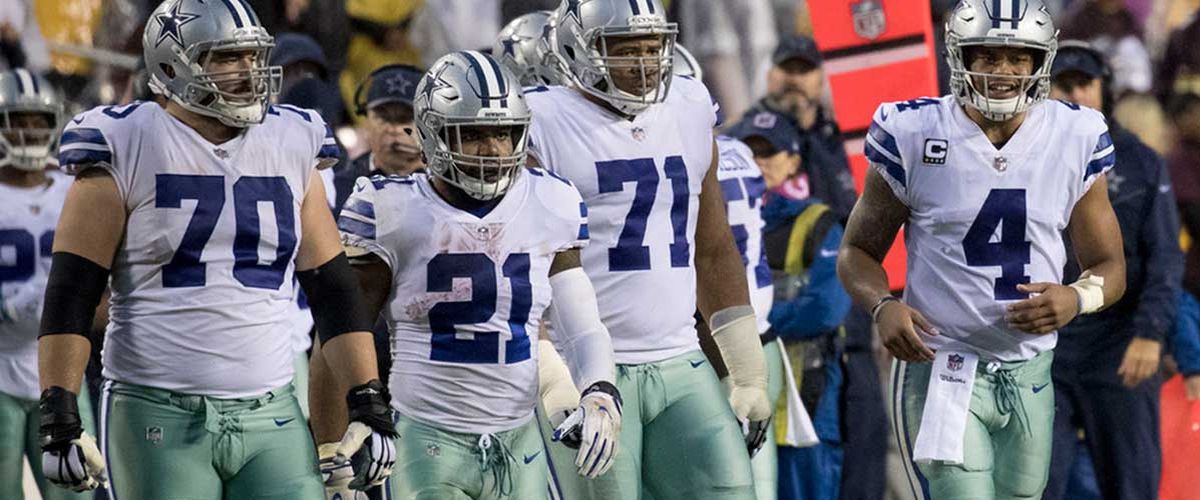 Well, the season is over. I have had a few days to process the loss, think abou the season, and more or less dwell in my pity. But, it wasn't all bad. We saw the Cowboys improve throughout the season, we saw a trade that helped the team, and we saw some key injuries bite us late in the season again.
What went wrong-
Before the season even started, we all had a minor cardiac arrest when it was announced Travis Frederick would miss the season. Frederick has been the staple of our offensive line ever since he was drafted, making the calls as well as being a Pro-Bowl caliber center. Hopefully Frederick will be ready to go for the start of the new season.
Then, another shot, David Irving gets suspended again. In what basically turned into a lost year for the eccentric tackle. David could never get right, and spent large chunks of the season inactive.
Tyron Smith suffered from a series of nagging injuries throughout the season, as well as Zach Martin. The offensive line continually needed subs coming in.
The WR Experiment did not work, lets face it. Allen Hurns is a decent number 2 or 3, but not a number 1. Defenses were not scared of our passing game, and with our rotation of offensive linemen, it is only by the pure skill of Zeke that we were able to run the ball at all.
The first half of the season was a disaster. Sitting at 3-5, with a shellacking to an inferior Titans team, it was starting to look like this may be a year to get a top draft pick.
What went right-
The Cooper trade was a steep price, being a first at a point in the season when that appeared would be in the top 10. But after seeing what the offense was able to do after the trade, and thinking about what the next year will look like, you can not help but start to be pleased.
LVE was a stud at MLB, and looks like he has cemented his place for years. This made losing Sean Lee in the middle of the season seem almost irrelevant. With Lee out, he was able to take a coaching role that helped LVE and Jaylon make leaps and bounds in the middle.
Michael Gallup didn't start the season out strong (nor did any WR btw) but by the end he had turned into a reliable option and seemed to make big catches when needed.
The backup O-line was much improved over the previous years. Cameron Fleming played very well when Tyron Smith was out.
What needs to happen-
WIth no first round pick, this year will be a little tougher on our front office. But, they have been on a roll for the past few years in the first four rounds of the draft. There are several positions that will need to be addressed through the draft, but we can rule out a few at the top of our draft. MLB, RB, WR, and DE seem to be positions that we are set at. This doesn't seem to be the year that QB will be a top option, and CB seems to be also relatively settled. Some of the top options for where are 2nd, 3rd, and 4th round picks could go is D-Tackle, Safety, or TE.
What do you think?
So, what do you think needs to be done? Is it time to go spend some big money in FA for a new Safety? Is this the year we throw all caution to the wind and trade all of our picks to get a top draft talent? Or do we make some smaller moves, continuing to bring in second tier FA and building through the draft?
If you ask me, it's time to make a hard departure from Cole Beasley, back the truck up to D-Law's house, and bring in a top D-Tackle with Grady Jarrett and a few other difference makers available in the interior of the Dline, it seems the best use of our salary cap is to get a disruptor on the interior