Rejuvenated, new look Cavs crush Celtics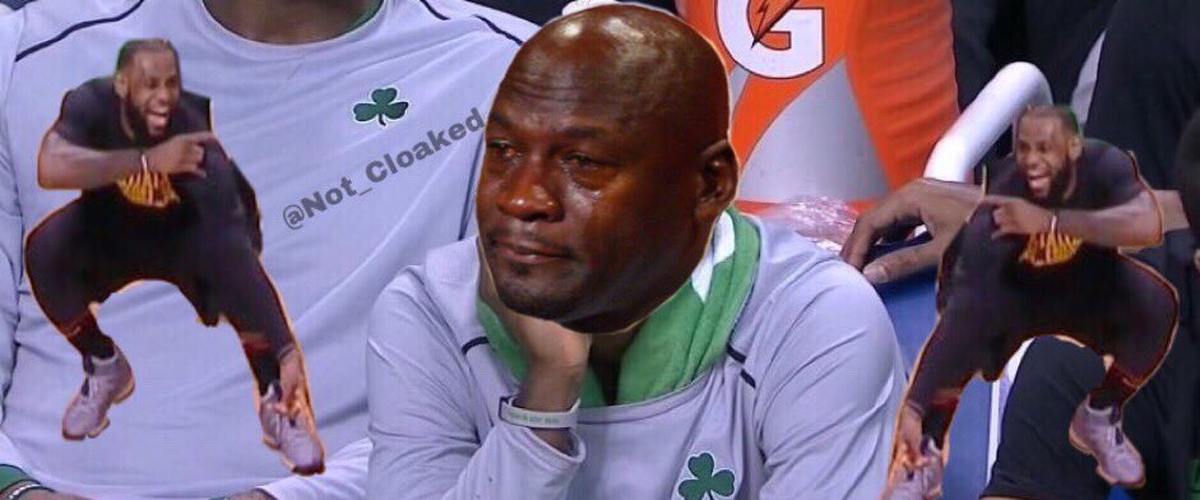 LeBron James and the Cleveland Cavaliers looked like a different basketball team Sunday afternoon at TD Garden. The ball movement and defensive rotations were sharp as Cleveland defeated Boston 121-99.
James scored 24 points, grabbed 10 rebounds, and dished out 8 assists, he was one of seven Cavs who scored in double figures. The new additions of Rodney Hood, Jordan Clarkson, Larry Nance Jr., and George Hill combined for 49 points. Cleveland's four new players shot 18-of-35 from the field including 8-of-15 from 3 in their debut.
Paul Pierce's retirement game was spoiled by Cleveland's refreshing play, as the Cavs outscored Boston 33-20 in the second quarter giving them a 65-52 half-time lead. The Cavs shot a scorching 16-of-30 (53%) from beyond the arc, including this transition three from Jordan Clarkson that the King loved:
Cleveland led by as many as 29 points and dominated the 2nd half. The high character and tough Cavalier team that we expected to see in October finally showed up on Sunday. Guys like J.R. Smith and Tristan Thompson who were mentioned in numerous trade rumors seemed comfortable playing the game of basketball again.
Smith gave Aron Baynes his kodak moment with this vicious slam over the 6'10" Aussie:
Despite it be only one game, Cleveland was very impressive and the 22 point victory was against Boston, a team they will most likely meet in the Eastern Conference Finals. This was a feel good victory for LeBron and company, especially against former teammate Kyrie Irving. Their next game is on Tuesday, on the road against Oklahoma City before the All-Star break.
It's a small sample size, but based on Sunday's performance the newly acquired players are excited to be under the tutelage of LeBron. It will be exciting to see how things play out in the Land, once Kevin Love returns, the team will be at full strength ready for a Finals push. Sunday was a storybook beginning to a new era of Cleveland basketball.
---