Is Kirk Cousins Elite?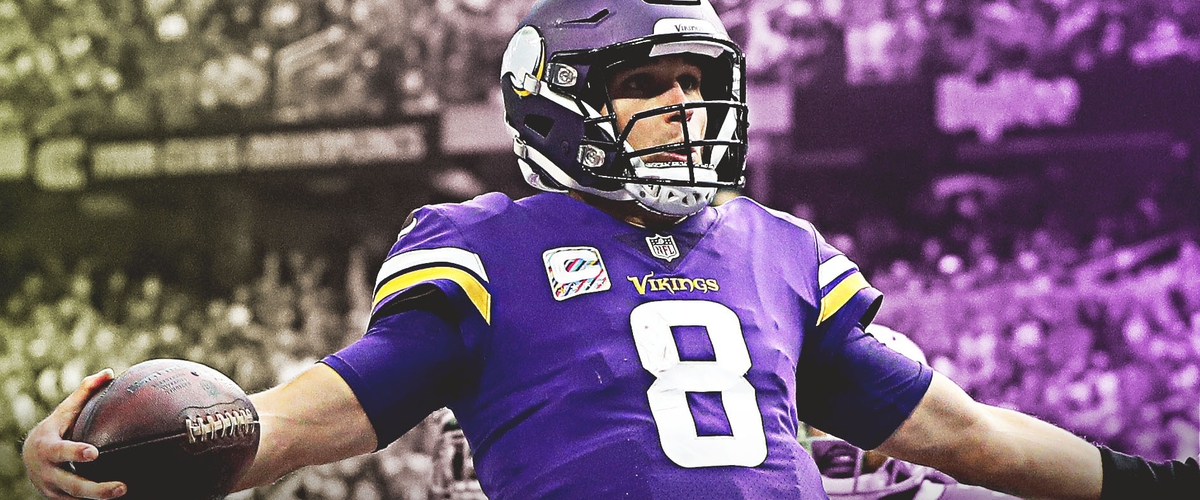 Story By - Tyler Wanous
Kirk Cousins.
The world splits into two groups when that name is said. Group one: where his name sparks you with joy, happiness, and hope. Group two: where it sparks you with hatred, frustration, and is usually followed by the rolling of the eyes and the extremely loud exhale. To the second group of people, I can only ask one question...why?
Before you say it, I know. Kirk has only one win out of his THREE playoff starts in his career which occurred this past year against the Saints making it our first road playoff win since 2004 and also who, by the way, were given the highest percentage to be the team representing the NFC in the Super Bowl. Not to mention its thanks to his 43-yard bomb to Thielen which set up the beautiful fade to Rudolph in OT to cap it off, but I'll get to that later.
First I ask, why do you think our answer is yet ANOTHER new quarterback. Since 2009, the Vikings have the 3rd most quarterbacks to start at least one game for them with 13, tied with the Texans and Jets for third-most behind the Browns with 19 and the Cardinals with 14. So let's take a look at our quarterback carousel since people want to add to it: of those 13, only four have thrown for over 6,000 yards (Farve, Ponder, Teddy and Kirk) and of those four, Kirk has the most passing touchdowns, fewest interceptions, highest completion percentage, best QBR AND the most wins... Oh yeah, and he's only been with us for two years. Stats don't lie.
The second argument that makes ME roll my eyes is that "Kirk doesn't take chances." Let me drop some facts on you: I have to shout out my boy Dustin Baker for these first two (give credit where credit is due). One, Kirk had the most 50 yard completions in the NFL with 6. Yes you may thank Stefon Diggs for that, but with the addition of Justin Jefferson in the draft and our hometown boy Thielen I can see both picking up that slack. Two, since the addition of Kirk, the Vikings have had 16 passing TD's of 25+ yards, which ranks 7th in the NFL. Just to top it off, Kirk has the 5th most 20+ yard passes since 2012 with 58 and last year led the NFL in passer rating on throws of 20+ yards with a rating of 121.53. Stats don't lie. As a team who had to go through years of 3rd down Chester Taylor draws and dump offs to the flats courtesy of Pat Shurmur, all we have been asking for is someone to let it fly, and Kirk has been that guy.
Yes you can get right down to it and say all that matters is winning, but he did make improvements in that area last year as well. There were games he could have played better, but there were other games where our mighty defense let him down (Seattle and Green Bay part two come to mind). With Dalvin back and healthy (fingers crossed), that would hopefully relieve some of the pressure on him. Plus you ask any person who watches the Vikings, they will tell you the best plays Kirk runs are play action passes, that's a 1-2 punch that's hard to stop when both sides are going.
I said it once our season was over, re-sign Kirk. Allow for him to continue to grow and develop in our offense. Now that that's done we can focus on other aspects within our team. Since I love stats, how about I drop one more on you: In the first 8 seasons Kirk has only one playoff win, you know who else had that same line? Our friend Drew Brees. Look for Kirk to add numbers two, three and maybe even four this upcoming year.
---