Tigers, Rays: Series Recap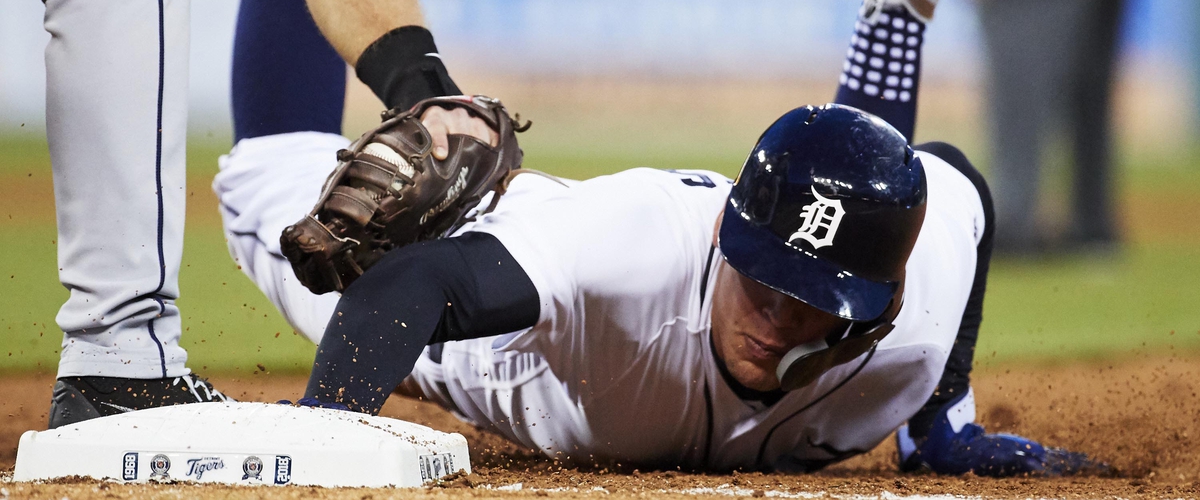 Well it took 12 innings of play but the Tigers' were able to take the home series with a 3-2 walk off bunt by John Hicks.
This was a big win for the Tigers after dropping the weekend set against the Orioles last Sunday.
In Game 1, both Jordan Zimmerman and Jake Faria pitched absolute gems and kept the game locked at zero all the way up until the 9th inning.
The Rays took Tiger's closer Shane Greene deep twice in the top half of the 9th (CJ. Cron and Brad Miller) to take a 3-0 lead.
The home team rallied for two runs in the bottom half of the inning on a single up the middle by Victor Martinez plating Jacoby Jones and Jeimer Cadelario.
However, that wasn't enough as Jose Alvarado got Dixon Machado to ground out with the bases loaded to end the game.
Game 2 was another pitcher's duel between Matt Boyd and Chris Archer. The two struck out a combined 13 batters (Boyd 7, Archer 6) but the Tigers were able to pull this one out thanks to Leonys Martins' RBI double in the 5th inning.
Although Shane Greene struggled to get outs in game one, he was able to bounce back from that outing to get the save for the Tigers on Wednesday night.
Game 3 didn't waiver much from the first two in the series as pitching was at a premium once again.
Michael Fulmer's command started off shaky - walking two batters and hitting another through the first two innings. However, he was able to settle down and go six innings while striking out five batters and allowing only 2 runs.
James McCann tied the game in the bottom of the 7th inning with a blast over the wall in left field.
The game went scoreless for the next five innings as both bullpens performed courageously.
Jacoby Jones led off the bottom half of the 12th inning with a three bag gapper to left center, and John Hicks gave the Tiger fans a taste of the their much coveted small ball strategy with a walk off bunt to win the series for the Tigers.


GAME 1:
Det 2 – TB 3
WP – Jake Faria (2-1) - 6 Ks, 0 ERs
LP – Shane Greene (1-2) – 1 BB, 3 ERs
S – Jose Alvarado
DET
V. Martinez: 1-4, 2 RBIs
J. Jones: 1-3, 1 SB
TB
CJ. Cron: 1-4, 2 RBIs, 1 HR
B. Miller: 1-4, 1 RBI, 1 HR
GAME 2:
Det 2 - TB 1
WP – Matthew Boyd (1-2) – 7 Ks, 1 ER
LP – Chris Archer (2-2) – 6 Ks, 2 ERs
S – Shane Greene


DET
L. Martin: 2-4, 1 RBI,
J. Candelario: 2-4, 1 RBI
TB
C. Gomez: 1-3, 1 SB
GAME 3:
Det 3 - TB 2
WP – Warwick Saupold (1-0) - 2 K's
LP – Matt Andriese
TB
W. Ramos: 3-5, 1 RBI
DET
J. McCann: 2-4, 1 RBI, 1 HR
J, Candelario: 2-4, 1 RBI
J. Jones: 3-5, 1 3B
---