2018 MLB Playoffs: ALDS Preview, Game Times, Pitching Matchups, and Predictions
Yesterday, MTV's Hot Takes brought you a preview of the National League Division Series which got underway in the late afternoon with the Brewers and Dodgers taking their respective Game 1s to jump out to a 1-0 lead in their series. Now all eight teams will take the field today with a pair of Game 2s in the NLDS and the American League Division Series getting underway with the Cleveland Indians taking on the Houston Astros along with the storied rivalry of the New York Yankees and Boston Red Sox writes another chapter for itself. So without wasting any time, we have game times, pitching matchups, and predictions for your 2018 ALDS.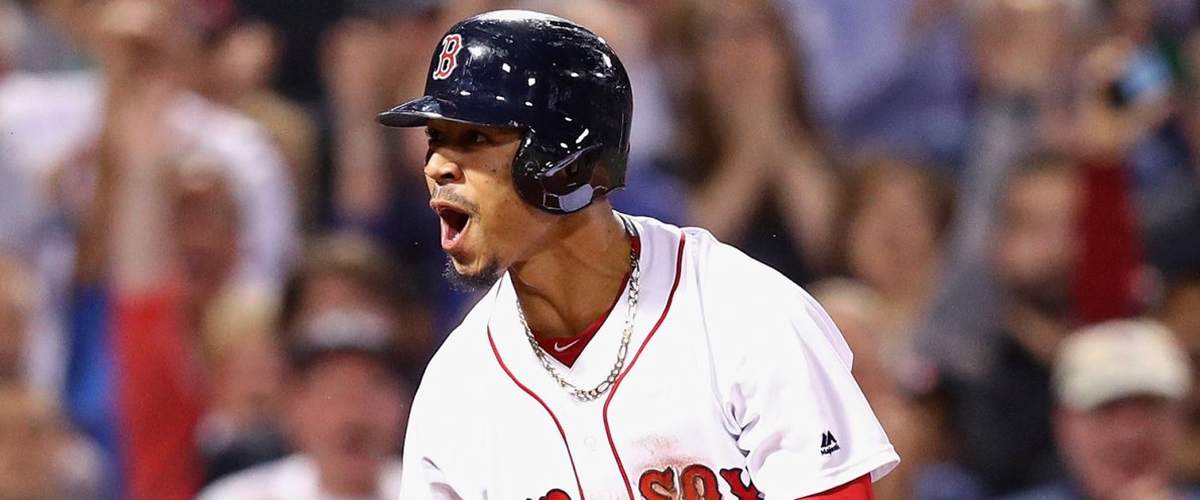 (3) Cleveland Indians vs. (2) Houston Astros
Game 1: Friday, October 5th @ Minute Maid Park, 2:05 PM EST, TBS
Probable Pitchers: Corey Kluber vs. Justin Verlander
Game 2: Saturday, October 6th @ Minute Maid Park, 4:37 PM EST, TBS
Probable Pitchers: Carlos Carrasco vs. Gerrit Cole
Game 3: Monday, October 8th @ Progressive Field, 1:30 PM EST, TBS
Probable Pitchers: Dallas Keuchel vs. TBD
Game 4: Tuesday, October 9th @ Progressive Field, 4:35 PM EST, TBS (If Necessary)
Probable Pitchers: TBD vs. TBD
Game 5: Thursday, October 11th @ Minute Maid Park, 4:07 PM EST, TBS (If Necessary)
Probable Pitchers: TBD vs. TBD
The Indians were not exactly a top team in the American League this season, they were a product of a weak AL Central that allowed them to essentially cruise to the top. However, they do have some nice pieces that can take them deep into the playoffs if things go right for them. A pitching trio of Corey Kluber, Carlos Carrasco and Mike Clevinger has the potential to frustrate the high-power offense the Astros possess. At the moment, Trevor Bauer and Shane Bieber will be working out of the bullpen which is just two more arms that have had strong seasons. Their bullpen is a bit of a question mark as it has blown numerous games this year, they will have to do their job well if they want to advance. The window is closing for the Indians, and they cannot solely rely on Jose Ramirez and Francisco Lindor to carry them like they have for a large chunk of the season. Pitching is everything in the postseason and pitching is something the Indians have, but you need to produce runs in order to win the games too. What they bring in the series remains to be seen.
On the other side, the Houston Astros are looking to repeat as World Series champs and they certainly have the firepower to do so. You look at their rotation, and it is stacked from top to bottom. Justin Verlander has been money since coming over from Detroit last season, Charlie Morton and Gerrit Cole have both revived their careers since coming to Houston as well. They also have Dallas Keuchel who has had an up and down season to say the least, but if playoff Kuechel shows up then opposing teams are in trouble. As for their offense, it is pretty much the same as last year and is dangerous from top to bottom. The key for the Astros could very well be to knock out the opposing starter and attack the Indians' bullpen as soon as possible. Should the Indians reach the Houston bullpen; they will have to face the likings of Roberto Osuna who has returned to form since his suspension amongst other strong arms. Simply put, both teams have outstanding starting pitching, but unless Cleveland's bullpen flips the switch from the regular season, this series will be over fast. March on, Houston.
Prediction: Astros in 4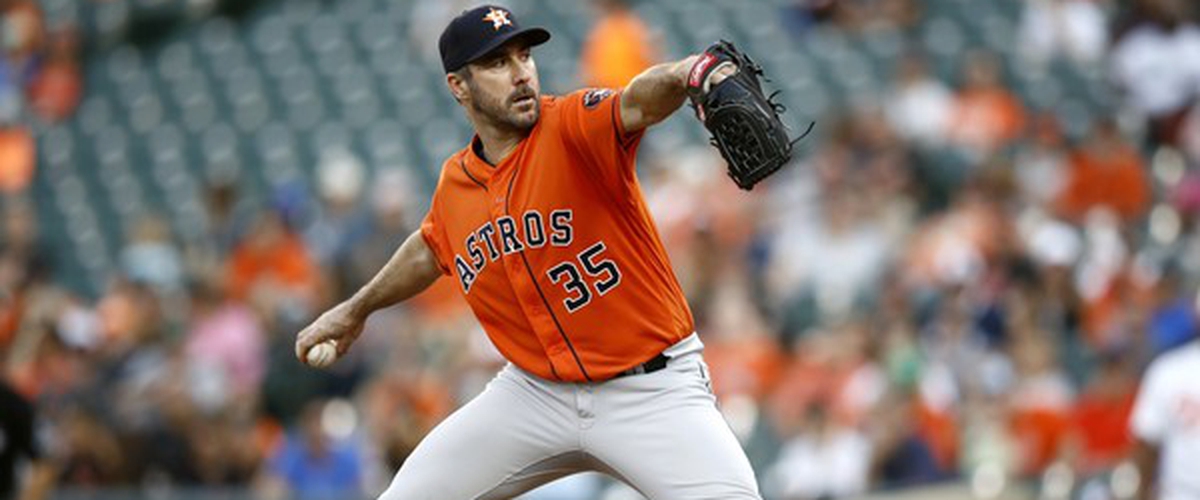 (5) New York Yankees vs. (1) Boston Red Sox
Game 1: Friday, October 5th @ Fenway Park, 7:32 PM EST, TBS
Probable Pitchers: J.A. Happ vs. Chris Sale
Game 2: Saturday, October 6th @ Fenway Park, 8:15 PM EST, TBS
Probable Pitchers: Masahiro Tanaka vs. David Price
Game 3: Monday, October 8th @ Yankee Stadium, 7:40 PM EST, TBS
Probable Pitchers: Rick Porcello vs. TBD
Game 4: Tuesday, October 9th @ Yankee Stadium, 8:07 PM EST, TBS (If Necessary)
Probable Pitchers: Nathan Eovaldi vs. TBD
Game 5: Thursday, October 11th @ Fenway Park, 7:40 PM EST, TBS (If Necessary)
Probable Pitchers: TBD vs. TBD
Another installment of the Yankees-Red Sox rivalry is about to get underway for the first time since the Curse of the Bambino was lifted back in 2004. Both of these teams had outstanding years, topping 100 wins and finishing one-two in the division. Now it is playoff time, a time of year that has curse the Red Sox in years past. Since 2009, Boston missed the playoffs five times, been eliminated in the ALDS four times, and won the World Series in 2013. This is the time of year where the bats of the Sox go cold, and the arms of the pitchers implode against their opposition. Ace pitcher Chris Sale is 0-2 with a 8.38 ERA in two starts during his short postseason career, David Price is 2-8 with a 5.03 ERA over the course of nine starts and 17 total postseason appearances, and Rick Porcello has a 4.50 ERA in his postseason career. Ladies and gentleman, those are your three Red Sox starters for the ALDS versus the New York Yankees. 108 wins in the regular season is nice and 10 of them came when facing their arch rival over the course of 19 head-to-head matchups, but postseason production is what we are waiting to see out of this Boston team.
Awaiting the Red Sox is the New York Yankees who are groomed for playoff success this season. Led by their young hitting core of Aaron Judge, Gary Sanchez, Gleyber Torres, Miguel Andujar and more, this team is ready to make noise once again. They may have gotten in as the wild card team, but they still won 100 games, only finishing behind Boston in the AL East because of their historic regular season. To end the season, New York took on Boston a total of six times, winning four of those matchups, including two of three on the road at Fenway on the final three days of the year. This team is healthy at just the right time and if their pitching shows up like it did last year in the postseason, the Yankees could be heading to the World Series. The bullpen once thought to be its biggest strength, has been shaky at times which could be a cause for concern. While their offense of home run hitters does its job, if the call is made, the bullpen has do its job as well like it did last postseason when it was lights out. Last year the Yankees were undefeated at home in postseason play, their stadium is incredibly difficult to play in during the postseason with all the noise their fans generate. If they steal Game 1 or get after David Price like they usually do in Game 2, then this series will be over in New York. Boston has not proven in years that their pitching can be reliable when it is time to go big or go home which is why I believe New York takes this series.
Prediction: Yankees in 4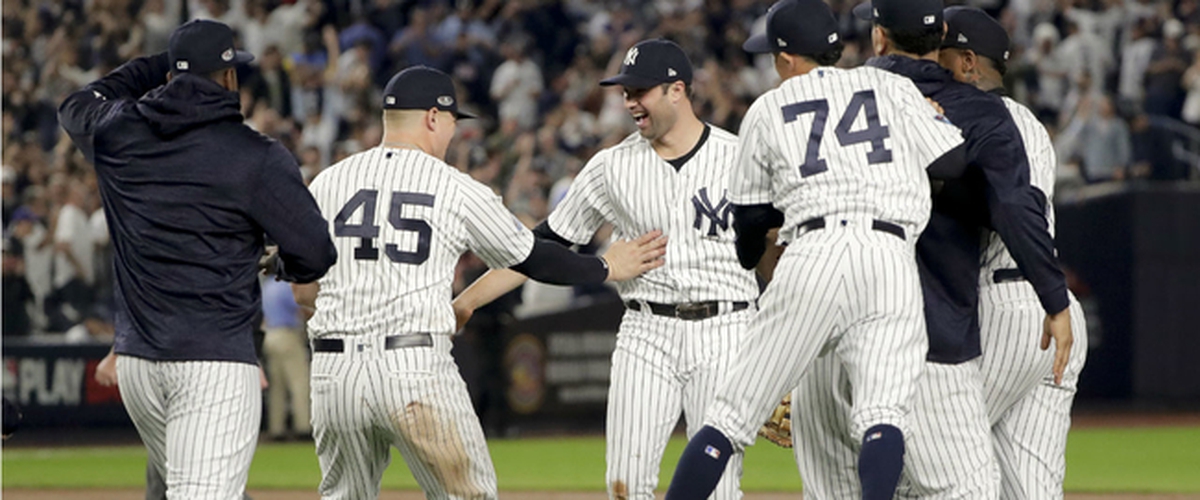 Questions or comments? Email [email protected] and follow @mtvhottakes on Instagram and Facebook to know when new stories are posted.
---