Dodgers Punch Ticket to Face Brewers in NLCS, Astros Complete Sweep En Route to ALCS
Just a day after the Milwaukee Brewers finished off the Colorado Rockies in the NLDS, two more teams punched their ticket to the League Championship round as the Houston Astros completed a sweep of the Cleveland Indians and will await the winner of the Yankees-Red Sox series to see who they will play. Meanwhile, the Los Angeles Dodgers took down the Atlanta Braves in Game 4 to earn their spot in the NLCS against the Brewers. So today, let us recap how both of these teams found their way to the next round.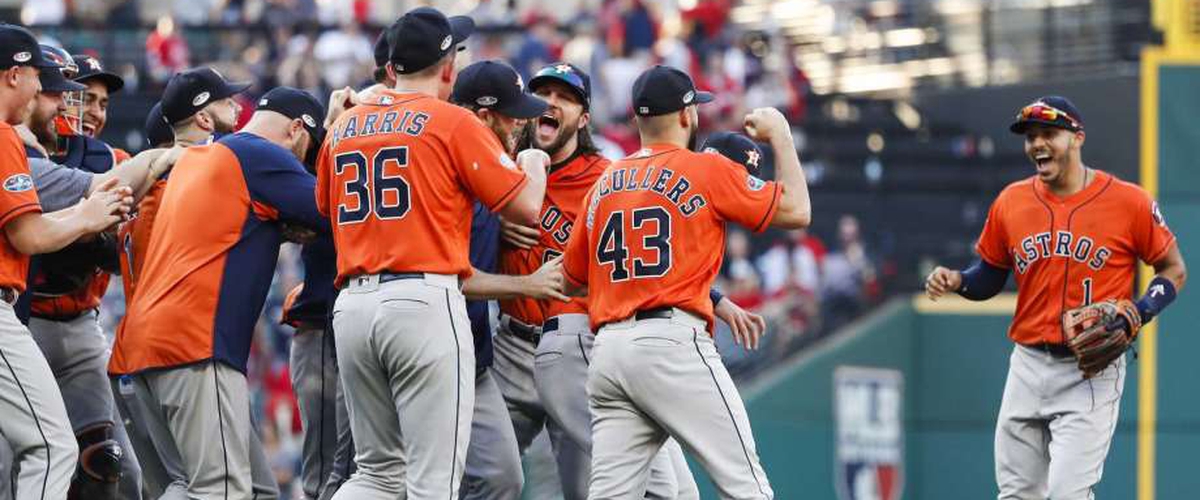 Houston Astros
The defending World Series champions had no issue dispatching of the Cleveland Indians in the ALDS. Their pitching held the Indians to three runs or fewer in each of the three games they played and outscored them 21-6 in the series. Justin Verlander outdueled Corey Kluber in Game 1, no-hitting the Indians for five innings and giving up two runs before being pulled. That would be all the offense could muster up while Kluber was tagged for four total runs and featured three solo home runs, including back-to-back shots by George Springer and Jose Altuve. That would be more than enough as the Astros went on to win at home 7-2, taking a 1-0 lead in the best-of-five series.
Game 2 was more of the same for Houston, dominant pitching and offensive production led them to victory. This time the Indians struck first on a third-inning home run by Francisco Lindor off Astros starter Gerrit Cole to put Cleveland in front, 1-0. But Cole would soon settle in and end up going seven strong innings giving up that one run on three hits, striking out 12 batters, and walking nobody. It took until the sixth inning for the Astros to get to starter Carlos Carrasco and after Jose Altuve and Alex Bregman reached base, Carrasco got Yuli Gurriel to line out before being taken out for Andrew Miller. Marwin Gonzalez was the first batter Miller would face and took the second pitch of the at-bat to right field for a two-run double that gave Houston a 2-1 lead. Again, that would be enough as the combination of Cole's start and bullpen performances by Ryan Pressly and Roberto Osuna held the Indians scoreless, giving Houston a 2-0 lead in the series heading on the road after a 3-1 win in Game 3.
With the series on the line, the Indians sent Mike Clevinger to the mound against Dallas Keuchel with the season on the line. Clevinger shined in his five innings of work, giving up one run on three hits, striking out nine, and walking three batters. When he left the game, Cleveland was in front 2-1 after tagging Keuchel for two runs on a sacrifice fly by Michael Brantley and Francisco Lindor's second home run of the series. But the bullpen imploded over the course of the final three innings, giving up 10 runs, including a six-spot in the seventh inning which was the nail in the coffin for Cleveland's chances to extend their season another day. In truly dominating fashion, Houston took Game 3 by a final score of 11-3 to earn a spot in the ALCS and a date with either the Yankees or Red Sox starting on Saturday.
Los Angeles Dodgers
Although it took four games, the Los Angeles Dodgers handled the Atlanta Braves with relative ease in the series. In Games 1 and 2, they received seven-plus innings from their starters, Hyun-Jin Ryu and Clayton Kershaw which ended in back-to-back shutout wins for the Dodgers en route to a 2-0 series lead heading back to Atlanta. In Game 1, Ryu went seven innings giving up no runs on four hits, striking out eight, and walking nobody as the Dodgers got to Mike Foltynewicz for four runs in his two innings of work to provide enough offense for a 6-0 win at home. Kershaw followed up that masterful performance with eight innings of shutout ball in which he gave up just two hits and struck out three. The three runs by Los Angeles over the course of Atlanta starter Anibal Sanchez and his 4 2/3 innings of work would be enough thanks to Kershaw's dominant outing as the Dodgers took Game 2 by a final of 3-0.
With their backs against the wall, the Braves turned to Sean Newcomb to extend their season another day while the Dodgers looked to close things out with Walker Buehler on the mound. The Braves struck first in the third inning when Newcomb walked to score a run and then Ronald Acuna Jr. mashed a grand slam to put Atlanta in front, 5-0. LA would respond by putting up five unanswered runs between the third and fifth inning, getting a two-run single from Justin Turner in the third and a two-run home run by Chris Taylor in the fifth as well as a solo shot by Max Muncy to pull even at five. Despite Buehler's bad start, he still went five innings for Los Angeles and left with the game tied. However when Alex Wood came in relief for him, he served up a solo shot to Freddie Freeman which would be the difference maker as the Braves went on to win, 6-5 and force a Game 4.
With a chance to redeem himself from his less than stellar start in Game 1, Mike Foltynewicz took the mound again and went four innings giving up one run on two hits, striking out five, and walking four. By the time he exited the game, the Braves had gotten to Rich Hill for two runs on a Kurt Suzuki single to put them in front, 2-1. But Los Angeles did their damage with two on and two out in the sixth inning after the Braves elected to turn over the pitching duties to Brad Brach after Jonny Venters went 1 2/3 innings. Brach gave up a two-run single to David Freese and just like that the Dodgers were back in front by one. The next inning, a three-run home run by Manny Machado sealed the Braves fate and the Dodgers went on to win Game 4, 6-2, and take the series.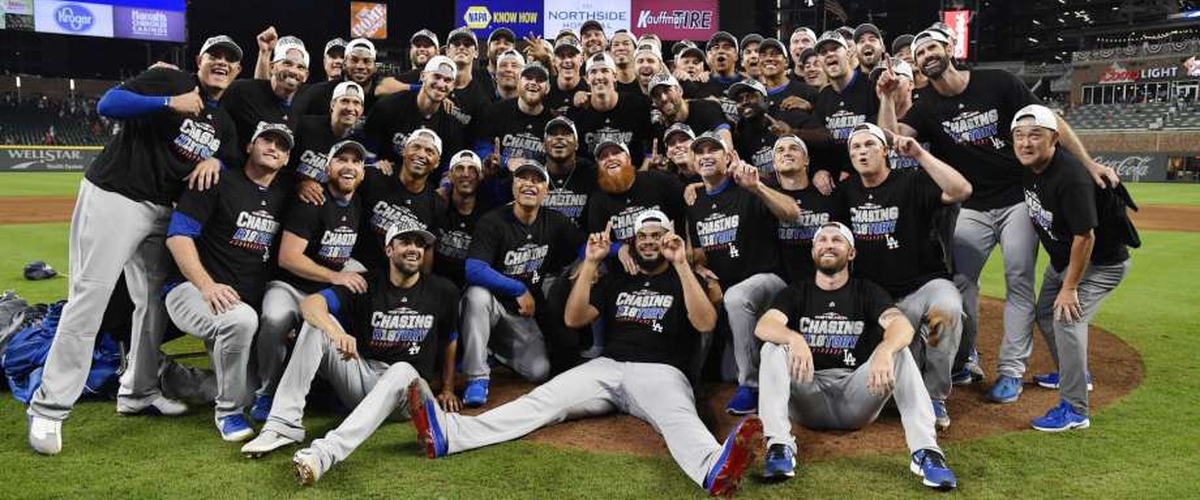 Questions or comments? Email www.mtv1999@juno.com and follow @mtvhottakes on Instagram and Facebook to know when new stories are posted.