Damage Done! Red Sox Win World Series in Five Games Over Dodgers
After an historic regular season for the Boston Red Sox which included 108 wins, a franchise record for the team. The team stormed their into the playoffs to face the division-rival New York Yankees in the ALDS and although shaky at times, pulled through and advanced in four games. Then came the Houston Astros in an ALCS matchup, the team they lost to last season in the ALDS. Again, Boston dispatched of the Astros easily, this time in five games which they won with relative ease. Finally, a World Series meeting with the Los Angeles Dodgers, a team looking to avenge last season's loss in seven games to the Astros. It once again took the Red Sox just five games to take down their opponent (six games if you count the fact they played 18 innings in Game 3) and become the 2018 World Series champions.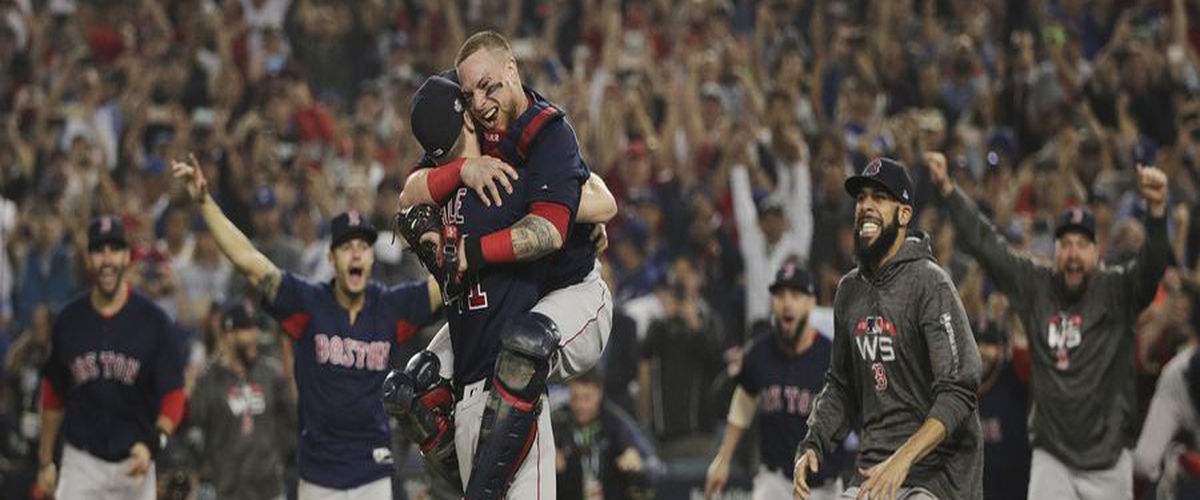 After it looked like the Dodgers would tie the series at two after taking a 4-0 lead behind masterful pitching by Rich Hill and a three-run home run by Yasiel Puig, everything went south and Los Angeles found themselves down 3-1 in the best-of-seven series. They would turn to Clayton Kershaw who was roughed up in Game 1 of the World Series to the tune of five runs over the course of just four innings. It was ugly like the 2017 World Series against Houston, but once again Kershaw had a chance to redeem himself as he faced David Price in an elimination game. The Boston bats got going first as Steve Pearce knocked a two-run home run to center off Kershaw, giving the Red Sox an early 2-0 lead and putting the Dodgers in a hole early. Los Angeles would respond as 2011 World Series hero, David Freese knocked a home run to center of his own off David Price to cut the Boston lead in half, 2-1 after an inning.
After that, things settled down as neither team was able to mount any sort of threat against their opposition over the course of the next four innings. Then Mookie Betts took a 2-2 slider from Kershaw and sent it into the left field stands to extend the Red Sox lead to two. As Price continued to set down batters, J.D. Martinez added another run to make it 4-1 with a seventh inning home run to center field off Kershaw and put Boston in a prime spot to take Game 5 of the series. The three long balls given up by Kershaw proved to be costly as the left-hander finished seven innings of work, giving up four runs on seven hits, striking out five, and walking nobody.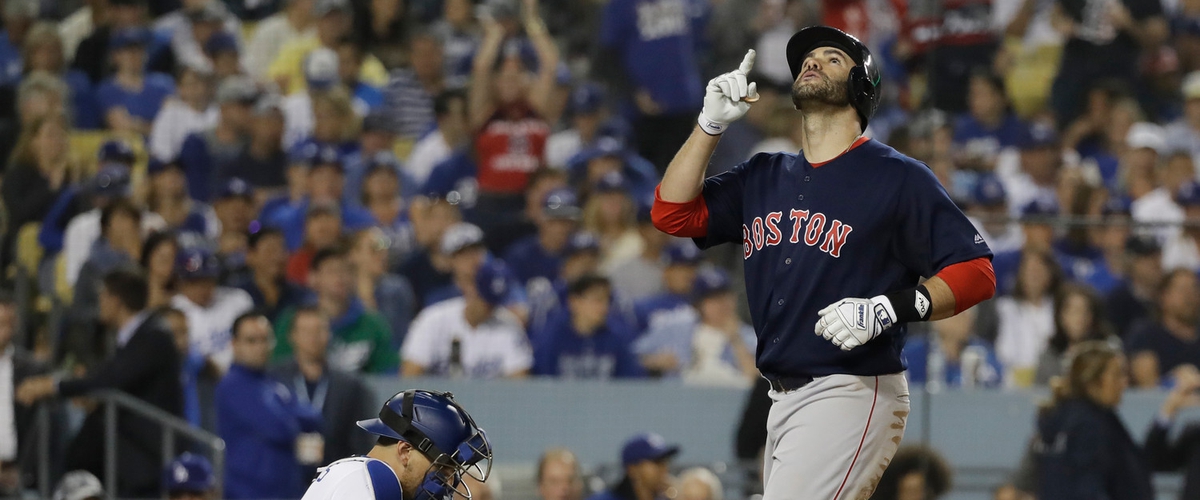 Meanwhile, David Price continued his sudden postseason success in his outing which lasted seven innings. Helped by the offense of Boston, Price left the game with a three-run lead after going seven innings, giving up just the solo home run to Freese on three hits, striking out five, and walking two. In his last four starts of the playoffs, the left-hander went a total of 19 2/3 innings, giving up three runs on ten hits, struck out 19 batters, and walked just six. He earned three postseason wins as a starter after being unable to record one in his first 11 starts in his career. Then in the eighth inning, Steve Pearce added more insurance with a solo shot off reliever Pedro Baez, his second home run of the game to give the Red Sox a 5-1 lead. That is all they would need as Joe Kelly and Chris Sale pitched the last two innings, striking out the side in each inning of work. Just like that, the Boston Red Sox were World Series champions.
As the team celebrated, it was announced that Steve Pearce was the World Series MVP after going 4-for-12 with three home runs and eight RBIs in the series. Two of his home runs came in Game 5, including the game-winning homer in the first inning that gave the Red Sox the lead for good. The night before, Pearce hit a game-tying home run off Kenley Jansen in the eighth inning which helped Boston come back and win Game 4 in LA. As great as it feels to be King of the Mountain, the Red Sox better enjoy celebrating now and gear up for next year when everyone looks to kick them off their mighty throne. Congratulations to the 2018 Boston Red Sox.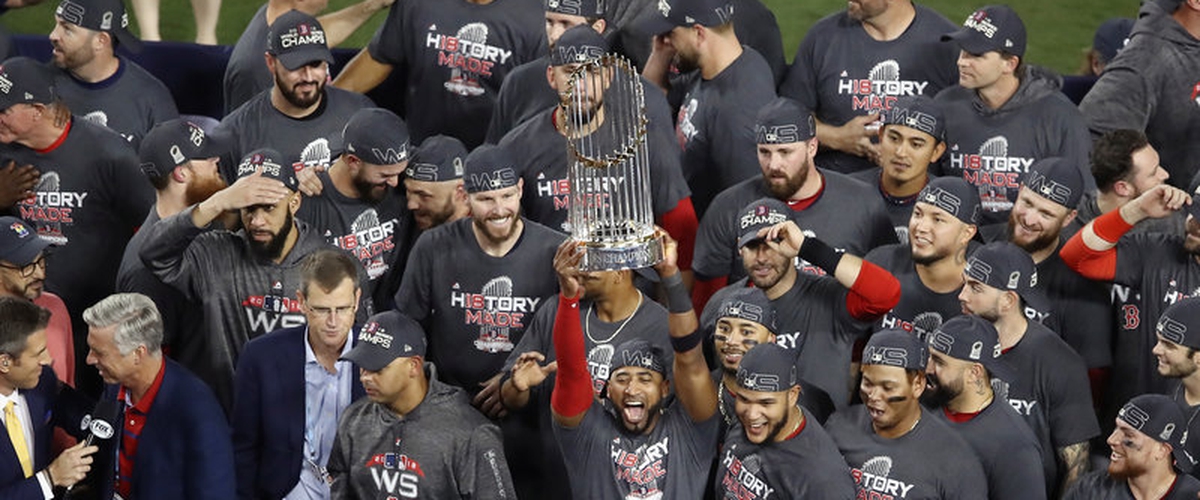 Questions or comments? Email [email protected] and follow @mtvhottakes on Instagram and Facebook to know when new stories are posted.