Happy Trails, Jason Witten: Cowboys Tight End Retires after 15 Seasons
With the 69th pick in the 2003 NFL Draft, the Dallas Cowboys selected Jason Witten, tight end from the University of Tennessee. After that, the rest was history. On Thursday, Jason Witten announced his retirement from the National Football League after spending 15 seasons with the Dallas Cowboys. He leaves the football field to join the broadcasting booth as the lead analyst for Monday Night Football on ESPN.
The 11-time Pro Bowler finishes his career with 1,152 receptions, 12,448 receiving yards, and 68 touchdowns. Only tight end Tony Gonzalez appeared in more Pro Bowls as a tight end than Witten with 14. Witten's 1,152 receptions are good for the fourth most career receptions in NFL history and first in Cowboys history. Additionally, his 12,448 receiving yards rank first in Cowboys history and second most amongst tight ends in the history of the NFL. Incredibly for a tight end as well, the 68 touchdown grabs he has ranked third most in Cowboys history.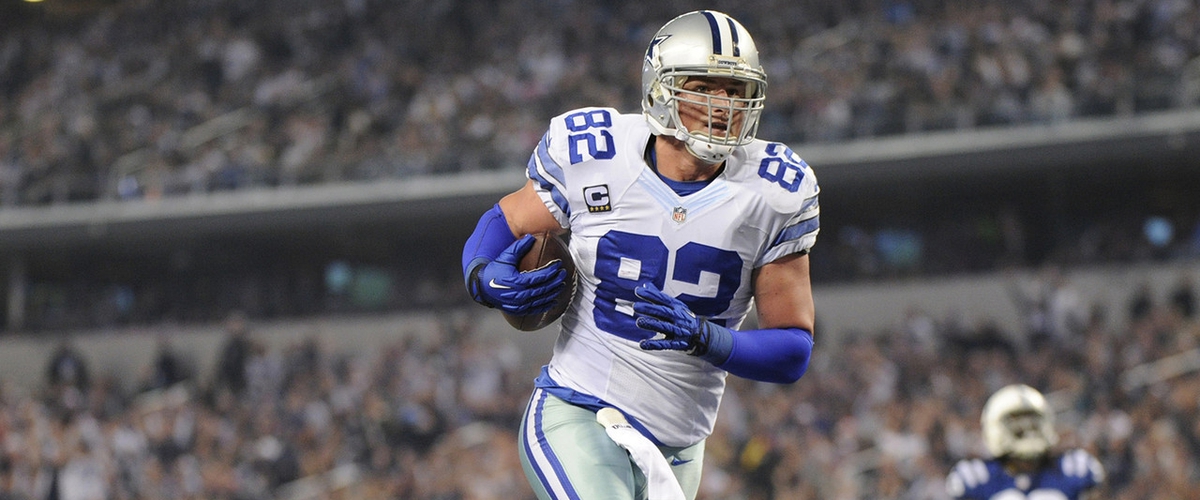 In his press conference Thursday, Witten said, "I was never the most talented. Never the flashiest. I relied on grit. Other players may have been more talented, but I assure you, nobody was going to outwork me." If there is any play that showed the two-time All Pro's grit on the field it would be the 53-yard helmetless reception against the Philadelphia Eagles in 2007. When people look back on Witten's career, that is a play that will always be remembered.
After catching a pass from Tony Romo at about the Philadelphia 36-yard line, two Eagles defenders converged on Witten. In an attempt to bring him to the ground, safety Quintin Mikell ripped off Witten's helmet. The 265-pound tight end chugged his way down the sideline to the Eagles 8-yard line before being taken down from behind by linebacker Chris Gocong. His play would lead to the an addition to Rule 7, Section 2, Article 1 of the NFL Rulebook which states reasons why a dead ball is declared. At the bottom, the final reason is "when a runner's helmet comes completely off" due in part to the Witten play.
At the end of the 2017 season, Witten had said, "Oh, I'm coming back. I love playing this game too much and I know I can play at a high level" per Kate Hairopoulos of the Dallas Morning News. Up until Monday, Witten had been attending the captain's workouts that precede the offseason program every day. His leadership and presence on the field will be missed by the Cowboys as they have lost their top two receivers in Dez Bryant and now Jason Witten this offseason.
Witten's shoes will be almost impossible to fill as he has been a model of durability in Dallas for over a decade. After the Cowboys were eliminated from playoff contention following a loss to Seattle, Witten said, "There's not always a fairytale ending. I realize that… It's hard." During the press conference on Thursday, a tearful Witten said to Jerry Jones, "The hardest part of that decision is knowing I would not get to hand you that Lombardi Trophy. I told you back in 2006, I would not let you down. I hope that in your eyes I held up my end of the bargain."
After a great career, Witten may not get the fairytale ending he truly deserves or get to hand the Lombardi Trophy to Jerry Jones in his playing career. But instead the fairytale ending to his career may just be a Hall of Fame induction, a bust in Canton near his former boss, a handshake and embrace from the man himself.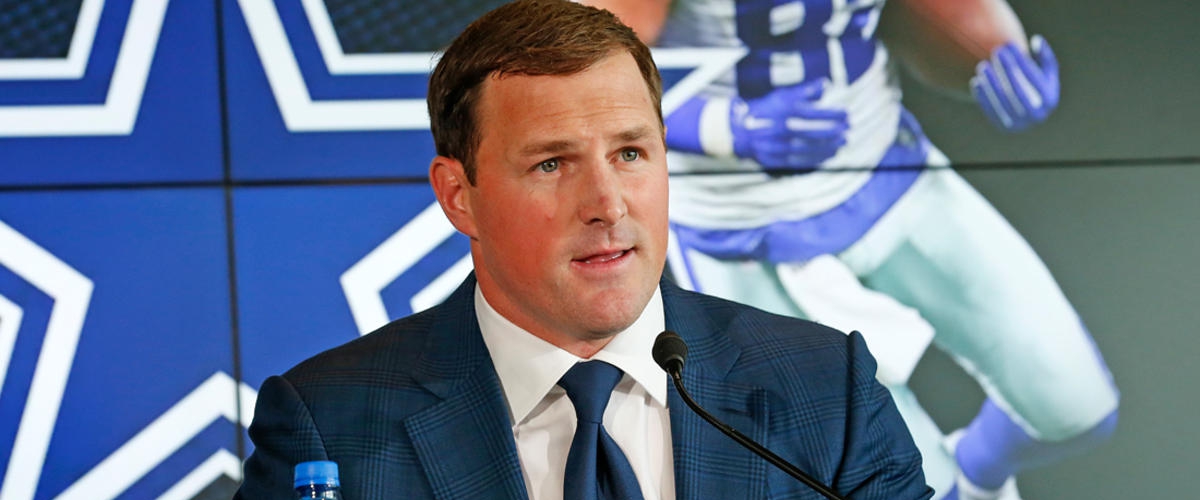 Questions or comments? Follow @mtvhottakes on Instagram and Facebook to know when new stories are posted and for more contact information.
---