Matt Harvey Trade: The Benefits for Mets and Reds
Two weeks ago I talked about New York Mets pitcher Matt Harvey and his move to the bullpen which happened after his rapid decline from the Mets starting rotation. After that brief bullpen stint, the Mets decided to designate Matt Harvey for assignment and on Tuesday he was traded to the Cincinnati Reds.
After Harvey was DFA'd on Saturday, the Mets had seven day to either trade him or release him from the team. That is where the Reds came into play as a trade partner for the Mets. In return for Harvey, the Mets received injury-prone catcher Devin Mesoraco and cash. The move will however help fill needs for both teams which we will explore today.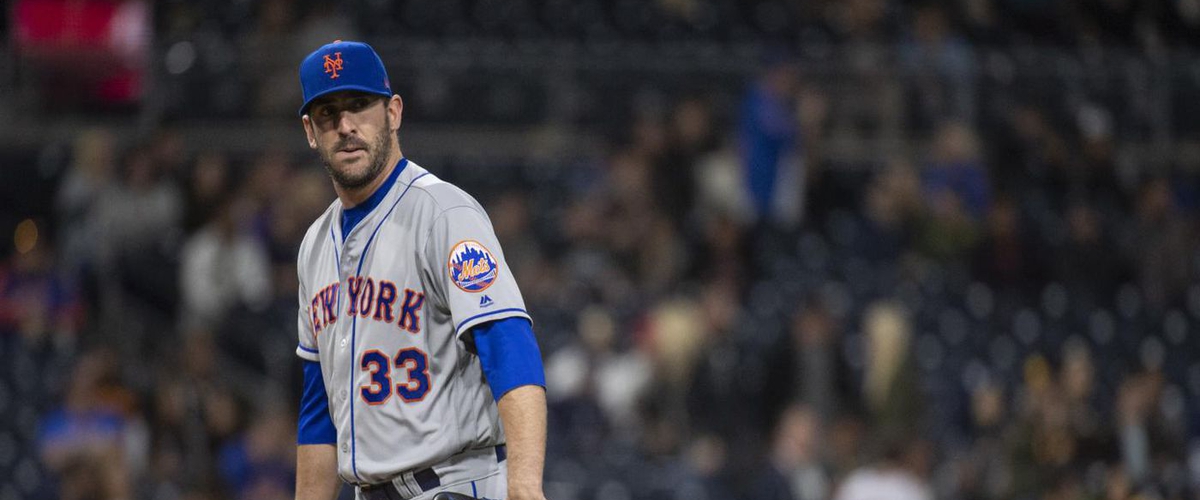 New York Mets Benefits: Catcher Help
The catcher position has been an issue for the Mets this season. Starter Travis d'Arnaud is out for the season with a right UCL tear that required Tommy John surgery. Backup catcher Kevin Plawecki got injured as well shortly after that with a hairline fracture in his left hand which will keep him out until mid-to-late May as it stands. For the time being the Mets have been rolling with Jose Lobaton and Tomás Nido behind the plate. Lobaton is batting .163 with three RBIs in 17 games while Nido is hitting .147 with one RBI in 16 games this season. Neither one is exactly adding to the offense at the plate which is a problem for the Mets. This is where Mesoraco can come into play until Plawecki is back from injury.
Devin Mesoraco has been hampered by injury troubles for the past four seasons. However when he is healthy, he can perform at a high level for the team. In 2013 and 2014, Mesoraco played in 100+ games both seasons and was an All-Star in 2014. Over the course of those two seasons, Mesoraco hit 34 home runs, drove in 122 RBIs, and had batting averages of .238 and .273 for the two years. Posting numbers like those for the Mets would be a huge help to the Mets offense as well as filling their need at catcher. The only question mark is injuries as Mesoraco has been unable to play in more than 60 games since 2014. Could this be the year he finally stays healthy and registers 80-100 games on the season? Time will tell. But his presence on the Mets could be huge for the team in the absence of their top two catchers and help boost the offense even if he is a backup...as long as he stays healthy.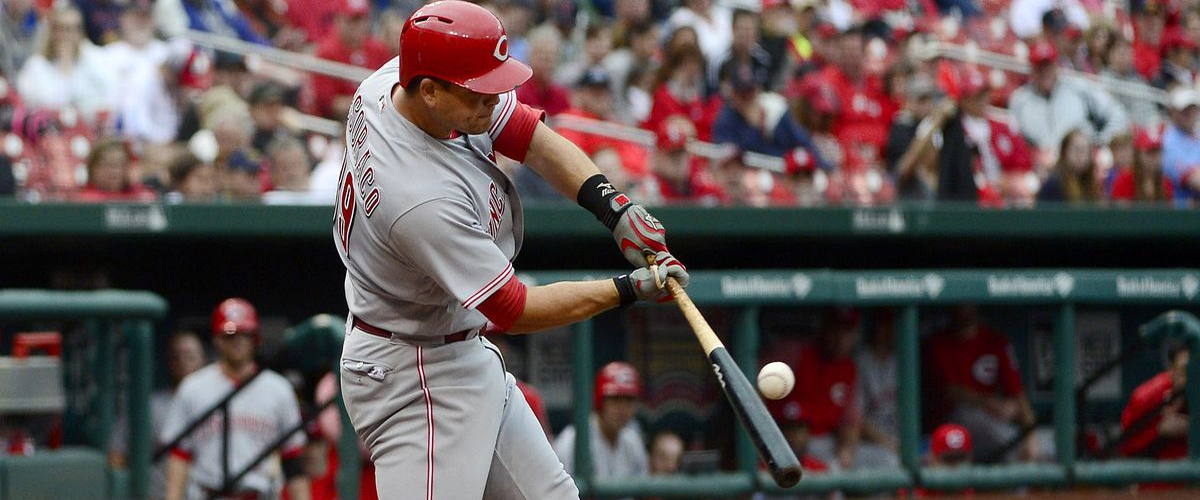 Cincinnati Reds Benefits: Pitching Help
There is no doubt that the Reds pitching staff has been horrendous to start the 2018 campaign. Headed in Tuesday, the Reds were 8-27 which matched their worst 35-game start in franchise history tying the 1931 and 1934 teams. A big part of the issue? Starting pitching. This is Harvey's specialty and what he wants to be doing, not working innings out of the bullpen. The Reds could use somebody like him to help out a rotation that consists of four starters that are 25-years old and younger. This is because he has experience at the Major League level, something the starting rotation lacks outside of longtime ace pitcher Homer Bailey who is off to an 0-5 start this season with a 5.61 ERA. The average ERA of the five starters is 5.89 and the main rotation has a combined record of 5-19 in 34 starts. While Matt Harvey has been struggling for awhile now with his pitching, he still has a chance to turn it around and the Reds could be the fresh start he needs to do so. The Reds starting rotation can only go up from here, so any sort of improvement Harvey can bring would be welcomed.
In four starts this season, Harvey was 0-2 with a 6.00 ERA. His four appearances out of the bullpen were not much better. He gave up seven runs over the course of those four apperances which sent his ERA up to 7.00 on the season. His final appearance as a Met was against the Atlanta Braves on May 3rd in a blowout which ended with him going two innings giving up five earned runs on three hits, stirking out one, and walking three. Now he has a second chance to prove himself with the Reds. While they are going to be at the bottom of the league, this is Harvey's final year of his contract. He has to prove to other teams he still has the ability to be a decent starting pitcher in hopes of signing on with a new team in the offseason. Does he turn the page on his hideous downfall with the Mets? Like with Mesoraco, time will tell for the right hander. This time around he may not lose his starting spot, but as potentially the Reds second or third starter in the rotation he has to prove his worth. For the sake of his future in the Major Leagues and a chance to potentially play on a contending team again.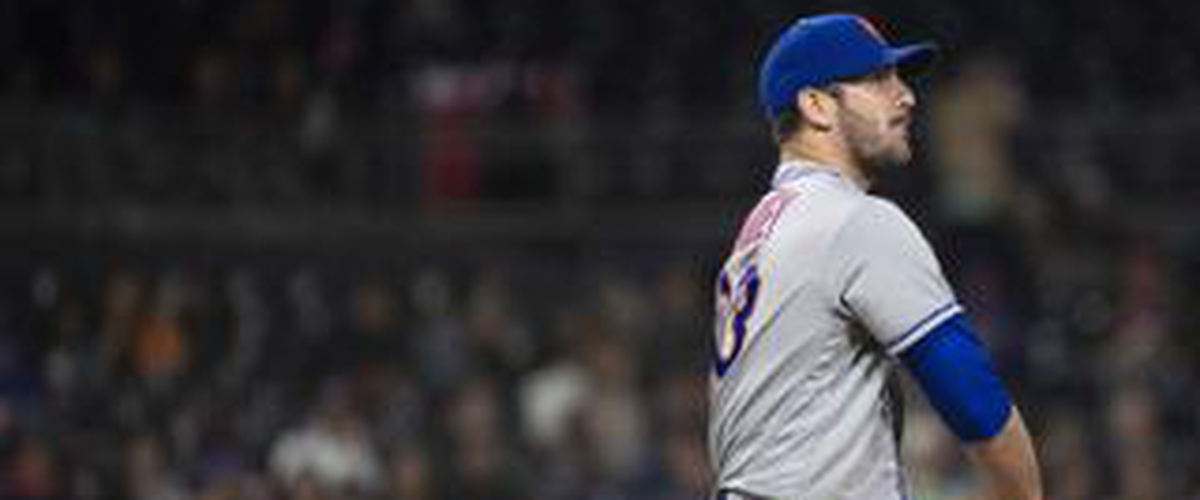 My Trade Winner: Cincinnati Reds
While it is obviously too early to tell who wins this trade, for me I believe on the surface the Reds got the better end of the deal. Cincinnati fills a much needed spot in their young rotation to help stabilize it for the time being. By no means does this improve them drastically, but it helps out a little with their starting pitching problems for now. A change of scenery is all Matt Harvey may need to get back to being a pitcher who can be at least serviceable for a team and help them win games. On the flip side, the Mets simply add an injury-prone catcher to an already injury-riddled position. While I understand Mesoraco is there to fill the role that will be taken by Kevin Plawecki upon return from injury. I do not see the Mets getting as much out of him as the Reds can potentially get out of Harvey, even if he does catch three or four days a week.
Questions or comments? Follow @mtvhottakes on Instagram and Facebook to know when new stories are posted and for more contact information.
---