NFC South Preview: Four Team Battle for South Supremacy?
The NFL released the 2018 schedule on April 19th for all 32 teams and over the course of the eight days, MTV's Hot Takes will be giving predictions for each NFL Division for the 2018 season. Today, we take a look at the NFC South which features the Atlanta Falcons, Carolina Panthers, New Orleans Saints, and Tampa Bay Buccaneers.
Note: All predictions and opinions are based off of rosters prior to the NFL Draft on April 26-28.
Three teams came out of the NFC South last season in the playoffs and while that may not happen again, we could be looking at a very competitive race for the division crown this year. New Orleans pulled out the division title by virtue of tiebreaker over Carolina, but Atlanta sat just a game back of them both. Do not forget Tampa Bay either, who if they figure things out could be a threat in the division as well. Hold onto your hats, this should be one heck of a division.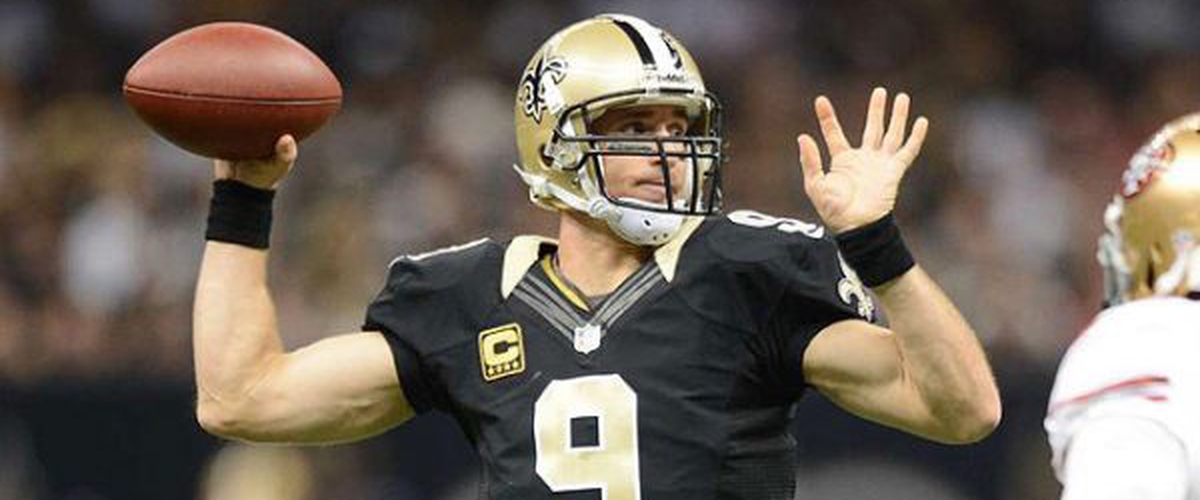 Atlanta Falcons
A year after collapsing in the Super Bowl, Matt Ryan and the Falcons got off to a rough start in 2017. At the halfway point they were 4-4 on the year in a tough NFC Conference. But they powered down the stretch to a 10-6 record and wild card spot. After beating the Los Angeles Rams in the Wild Card Game, they fell to the Philadelphia Eagles in a close contest. Matt Ryan will continue to man the offense and has plenty of weapons to throw to. Julio Jones and Mohamed Sanu will continue to be the top two receivers for Ryan, they combined for eight touchdowns last season. They will not have the speedy Taylor Gabriel who left in free agency making wide receiver a need in the draft. The Falcons passing game was ranked 23rd in the NFL last season, something they will need to improve on if they want to win close. Meanwhile in the backfield, Devonta Freeman and Tevin Coleman proved to be effective in the run game. The Falcons rushing attack was ranked 8th with 124.0 rushing yards per game and it can only get this year. Freeman played last season with MCL and PCL sprains, missed two games, and still rushed for 865 yards and seven touchdowns. In his place was Tevin Coleman who ran for 628 yard and scored five touchdowns, he also contributed to the receiving end of the offense as well. He will be a strong presence in the backfield and reliable should Freeman have any injury issues. However, having Freeman fully healthy for the 2018 season will be a big boost to a running game that got production out of both backs to the tune of 12 combined touchdowns.
The Falcons defense was just as impressive as the offense as the season wore on. From 2016 to 2017, they improved as a unit in multiple categories. However, they still lacked in forcing turnovers, forcing 16 last year which was good for 27th in the league. They will need more production in that category in order to make some more potentially game-changing plays. The pass rush was solid as well, forcing 39 sacks on opposing quarterbacks with players like Grady Jarrett leading the line. However, the loss of pass rusher Adrian Clayborn could be felt along the line. Clayborn had 9.5 sacks last season and left for the Patriots this offseason. They will need to fix their defensive tackle depth which should not be an issue with the assets they have, expect this defense to take another step forward in 2018.
Prediction: 12-4
Carolina Panthers
Cam Newton and the Panthers had a strong year in 2017 that ended in a Wild Card Game loss to the New Orleans Saints. Newton led the team in rushing with 754 yards and six touchdowns. He continues to be a leader of the offense in both the passing and running game for the Panthers. Rookie running back Christian McCaffrey bursted onto the NFL scene and had a decent rookie year with 435 rushing yards and two touchdowns. He was accompanied by Johnathan Stewart who is now with the New York Giants. Taking Stewart's spot in the backfield will be Fozzy Whittaker, he will have to prove himself this season. Even with McCaffrey and Whittaker in the backfield, expect Cam Newton to continue to lead the team in rushing. Newton's ability to extend plays and get extra yardage is second to none, he is among the elite in his scrambling ability which will be on display again this year. Newton will also have the services of Devin Funchess, free agent signing Jarius Wright, and a healthy tight end in Greg Olsen to throw to. Additionally, they acquired Torrey Smith in exchange for cornerback Daryl Worley which should further enhance a passing game ranked 28th last season.
Carolina's defense suffocated opponents in the running game last year, allowing 88.1 rushing yards per game which was 4th in the league. The added Dontari Poe and still have players like Julius Peppers, Mario Addison, and Wes Horton on the line. Last year the Panthers forced 50 sacks, 11 each from Addison and Peppers. Needless to say, this is a scary line to face and they can stuff the run too. Meanwhile, their linebacker core contains the likings of Thomas Davis, Luke Kuechly, and Shaq Thompson which is another scary trio to face. The addition of Da'Norris Searcy and resigning of Mike Adams should provide secondary help to a team that was 18th against the pass. The Panthers should be a contender this year with their strong defense and potential on offense with Newton.
Prediction: 11-5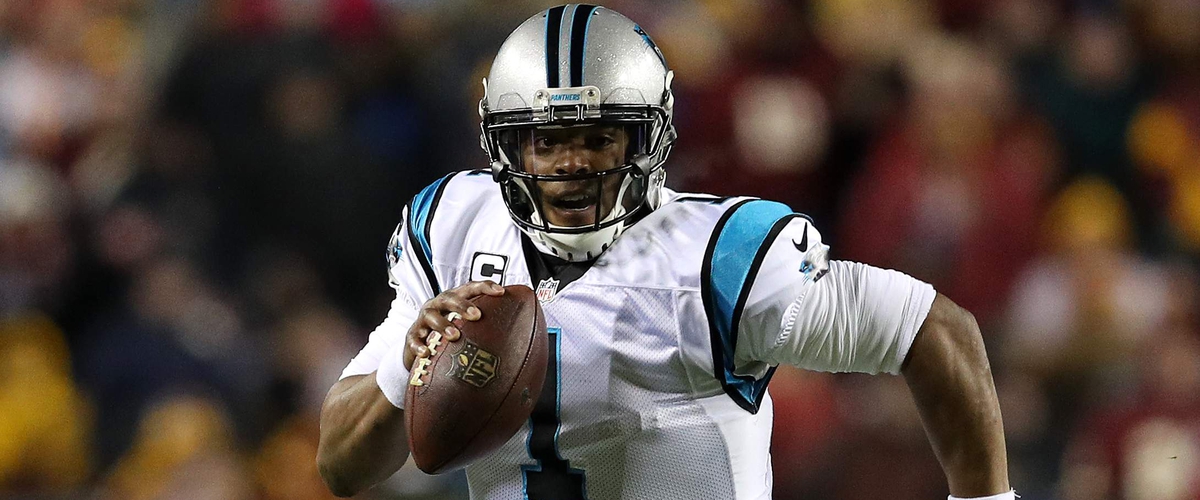 New Orleans Saints
After an 0-2 start, the Saints stormed to a division title behind their normally strong offense and emergence of a young defense. Drew Brees did his usual thing for the Saints, throwing for over 4,000 passing yards for a 12th straight season. He had a 23-8 touchdown to interception ratio and got sacked only 20 times in 2017. The speaks volume to his high level of play at the age of 38 and the play of his offensive line. The receiving core will benefit as usual for the Saints with Brees leading the way. This year he will have the services of Michael Thomas, Ted Ginn, Cameron Meredith as his top three receivers. This does not even count the depth they have at the position as well with Brandon Coleman and Tommylee Lewis. Tight end Ben Watson is back in New Orleans too, this will only benefit the passing game that ranked 5th last year with 261.8 yards per game. In addition, the emergence of rookie runningback Alvin Kamara gave the Saints a boost to an already strong run game with Mark Ingram who topped 1,000 rushing yards with 12 touchdowns in 2017. The speedy back from University of Tennessee finished his rookie season with 728 rushing yards and eight touchdowns, he also added five receiving touchdowns on 826 receiving yards. He will be a huge part of both aspects of the offense for years to come with the Saints.
A huge reason for the sudden surge by the Saints was their improvement on defense. Through the first two games of the season, New Orleans defense was one of the worst in the league. This was partially due to the fact they had a young core that they had built through the draft that year. But they stepped it up with players like cornerback Marshon Lattimore and saftey Marcus Williams who emerged in the NFL during their rookie season. This offseason, they lost safety Kenny Vaccaro but have Vonn Bell and Kurt Coleman to fill the spot. Bell stepped up his game in his second season totaling up 83 total tackles and 4.5 sacks and Coleman comes over as a veteran from the Panthers which can only benefit this young Saints team. Expect this defensive unit to be top 10 in the league this year and for the Saints to make some noise in the NFC.
Prediction: 11-5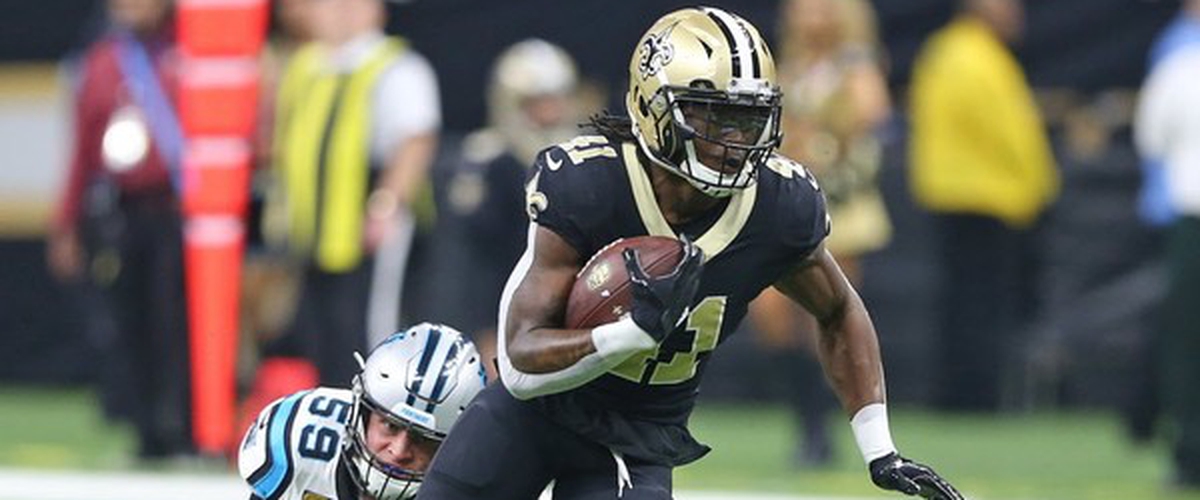 Tampa Bay Buccaneers
To say 2017 was a disappointment for the Tampa Bay Buccaneers would be an understatement. This was a team that regressed in every aspect after being expected to take the next step forward from their 9-7 season in 2016. Instead, they took a step backward and went 5-11, finishing dead last in the division, and 1-5 against NFC South opponents. But this year is a new year and the Bucs have retooled. Jameis Winston will still be the leader behind center, he was riddled with injury problems, and had a rollercoaster season. Having receivers like Mike Evans, DeSean Jackson, and even Adam Humphries in the slot should make for a strong passing game in 2018. Winston will have to utilize these weapons this year, the Bucs passing game ranked 4th in the NFL with 272.9 yards per game. Big playmakers like Jackson and Evans should continue that trend of Tampa's passing game being top in the league. Winston also has two strong tight ends in O.J. Howard and Cameron Brate who combined for 12 touchdowns in 2017. Where they really lack on offense was the running game, the Bucs run game finished 26th in the league with 90.6 yards per game. The backfield was led by a now departed Doug Martin, Jacquizz Rodgers, and Peyton Barber. Peyton Barber should be the lead back in 2018, he had a rough start to 2017, but from Week 13 on he rushed for over 50 yards a game with Doug Martin dealing with injury issues. This Tampa Bay offense should improve on last year and match other teams, it will likely be up to their defense to make the stops necessary to seal victories.
Tampa Bay's defense took a step back last year and ranked 31st overall in the league. Their passing defense was the worst in the NFL and rushing defense ranked 23rd. Improvements are definitely needed for the secondary as well as pass rushing unit. To fix up the defensive line and gain depth, they went out and signed Jason Pierre-Paul, Vinny Curry, Beau Allen, and Mitch Unrein. This should help not only with the pass rush on opposing teams, but it should also help plug up the run game against opponents. The Bucs already have defensive tackle Gerald McCoy who like in years past, should be a leader for the defense. Tampa Bay will also need improved play by its cornerbacks Brett Grimes and Vernon Hargreaves. Hargreaves has especially struggled since being drafted with staying healthy and performing up to expectations. A better performance from a healthy defense this year should help the Bucs take a step forward again. The only question remains is if it will be enough to make the playoffs in a tough NFC Conference.
Prediction: 8-8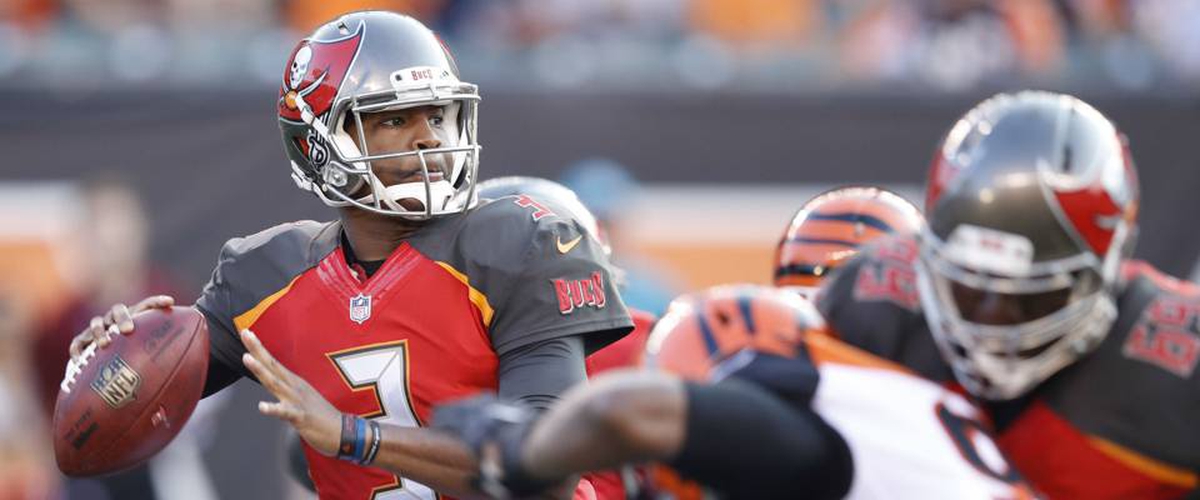 Questions or comments? Follow @mtvhottakes on Instagram and Facebook to know when new stories are posted and for more contact information.
---