NFL Black Monday Recap: Who Lost Their Head Coaching Job?
The day after the NFL season is known as Black Monday as head coaches are typically fired following the final game of the season. This year, some teams did not even wait until Monday to fire their coach and let them go shortly after their Week 17 game ended. Heading into the offseason, the Cleveland Browns and Green Bay Packers had already fired their head coaches in Hue Jackson and Mike McCarthy. However, six more teams added their coaches to that list between Sunday and Monday after missing the playoffs.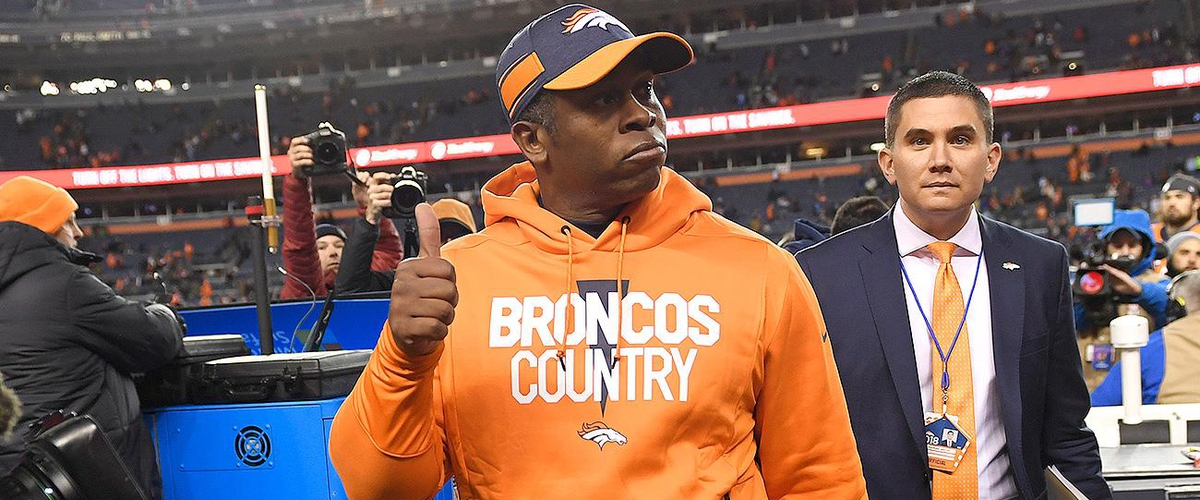 Vance Joseph, Denver Broncos
This one really does not come as a surprise to anybody as two seasons with the Broncos showed that Vance Joseph was clearly not cut out to be a head coach in the NFL. During his tenure, Denver went a combined 11-21 and after a three-game winning streak got them back into the playoff hunt down the stretch, the team ended the year losing their last four games to miss the playoffs yet again. Per usual, the Broncos were an enticing team on the defensive side of the ball, but lacked any semblance of an offense with Case Keenum as their quarterback. Keenum could not rekindle that magic he had with the Vikings the previous year and while the team had a bright spot in running back Phillip Lindsay, one man cannot carry an entire team on his back. A trip back to the coordinator ranks is likely for Joseph wherever he lands his next job in the NFL.
Todd Bowles, New York Jets
In some ways, you cannot place the entire blame of the Jets performance on Todd Bowles. He came onto a team that had no stability at the most important position of the offense which is quarterback and sure enough the offense faltered time and time again. During his four-year tenure, Bowles worked with Ryan Fitzpatrick, Josh McCown and Sam Darnold as his quarterback which led to a 24-40 record during his time with New York. He had a stellar first season with Fitzpatrick who had a career year and the Jets fell just short of the playoffs at 10-6. But then Fitzpatrick went back to his old self and the team turned to journeyman Josh McCown as a stopgap for the team's next franchise quarterback. Perhaps they have that in Darnold, but that will be up to the next head coach to find out. In the NFL, you have to produce or risk getting fired and while Bowles was not thrown into the best situation possible, he did not do much to try and improve it either.
Adam Gase, Miami Dolphins
This one was not much of a shock considering how poorly the team played down the stretch and the questionable decisions Adam Gase was making when it came to running the offense. After a 10-6 record in his first season which led to a playoff berth, Gase's Dolphins went 6-10 the next two years and the head coach was adamant about sticking with Ryan Tannehill as his quarterback since he missed all of 2017 with a torn ACL. But 2018 yielded nothing of promise from Miami and their offense was ranked 31st in the league, considering Gase is supposed to be an offensive guru that statistic is not good. Furthermore, there was no explanation for their lackluster performances on the road under Gase where the team was constantly being blown out of the water. They were 6-18 on the road during Gase's tenure and 1-12 in their last 13 road games. The Dolphins are likely to move on from Ryan Tannehill as well and look for a stopgap at quarterback before a deeper 2020 NFL Draft class at the position.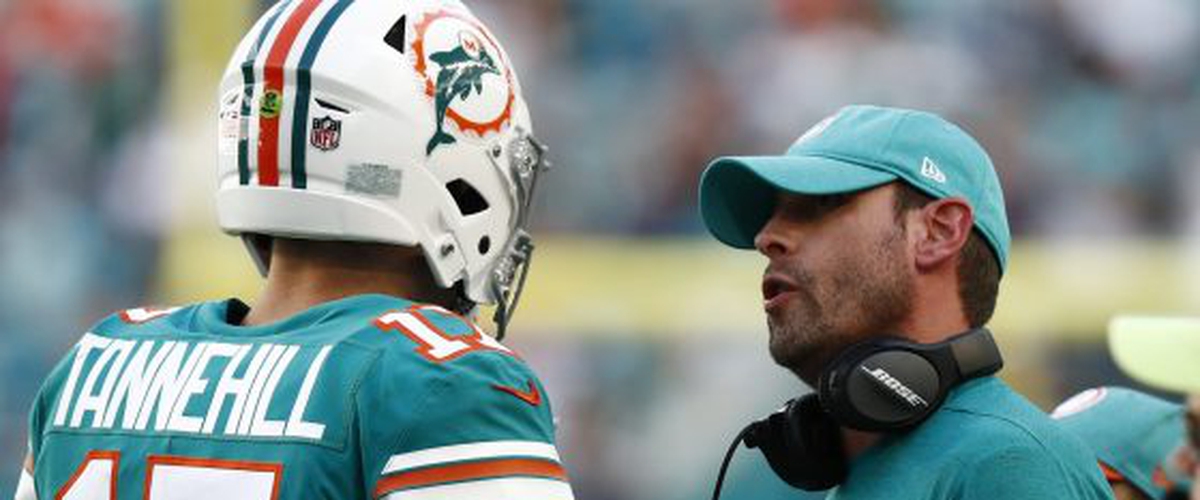 Steve Wilks, Arizona Cardinals
Either the Cardinals botched this hiring before the season or they needed a scapegoat for their abysmal season and it came in the form of the new head coach. Do not get me wrong, this Arizona team was atrocious in every aspect of the game you could think of. But it is hard to instill confidence in your rookie quarterback when he has little or no time to get set in the pocket and find his receivers on the field. Quarterback Josh Rosen was under pressure nearly all season due to the fact he was behind one of the worst offensive lines in the NFL, the defense was getting older, and this all led to the team finishing 3-13. Team owner Michael Bidwell said when Wilks was hired that this team was retooling and not rebuilding. Clearly this team is in rebuild mode right now and has a lot to work on, but it should not have costed Wilks his job considering the roster he inherited coming in.
Dirk Koetter, Tampa Bay Buccaneers
No surprise here. After a promising 9-7 season, Koetter's team went 5-11 in the next two years of his tenure, and he made a few questionable decisions along the way. For example, him and wide receiver DeSean Jackson had a bit of a falling out this year which has led to Jackson asking for a trade from the organization. But the biggest of them all had to be the quarterback carousel this season with Jameis Winston and Ryan Fitzpatrick as the head coach constantly was jumping back and forth between the two during the season. Koetter is likely to head back to a coordinator role in the NFL next season while the Buc's will head towards a new coach. This new head coach will have to work with Winston as their quarterback considering the team has decided they will pick up his option for next season.
Marvin Lewis, Cincinnati Bengals
It only took 16 years, an 0-7 playoff record and three consecutive years of missing the playoffs, but Marvin Lewis was finally fired by the Bengals. Lewis received a two-year extension after a disappointing season last year, but followed it up with another disappoint campaign that saw the team start 4-1 before they fell apart and then lost quarterback Andy Dalton and wide receiver A.J. Green for the season to injury. During the head coach's time with the team, they made the playoffs seven times but failed to win a single game. This included the stretch in which they made the playoff five consecutive times only to fall in the AFC Wild Card Game. Lewis leaves the team with a 131-122-3 record during his time with the Bengals, but endorsed Hue Jackson as his successor on the way out? Hopefully, Cincinnati does not choose that route considering how it seems to have panned out for Cleveland in his two-plus years with the team.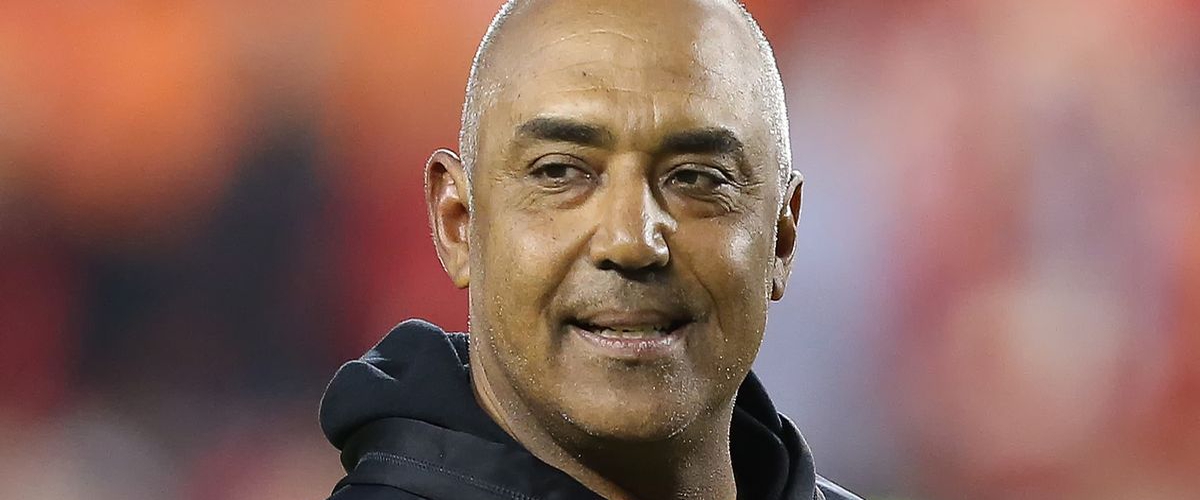 Questions or comments? Email [email protected] and follow @mtvhottakes on Facebook to know when new stories are posted.
---