NFL Week 14: Wild Card Races Tight as December Continues
There is nothing like NFL football in the month of December as teams fight for those final few playoff spots in their respective conference or try locking up home-field advantage in the postseason. This is the time of year when teams get hot, and we see their playoff dreams come to fruition. With four teams sitting just a game back of the final playoff spot in the AFC and four teams sitting 1.5 games or less back from the final spot in the NFC, the race is still wide open. This makes Week 14 all the more critical which is why we have you covered with all the matchups, but first a quick check of last week's results...
Last Week: 8-8
Season Record: 118-71-2
Mediocre. But a few comebacks and upsets led to this happening. While we still keep the streak of our predictions being at or above .500 for a week, it is time to bounce back from a rough Week 13. So without further ado, your Week 14 NFL picks.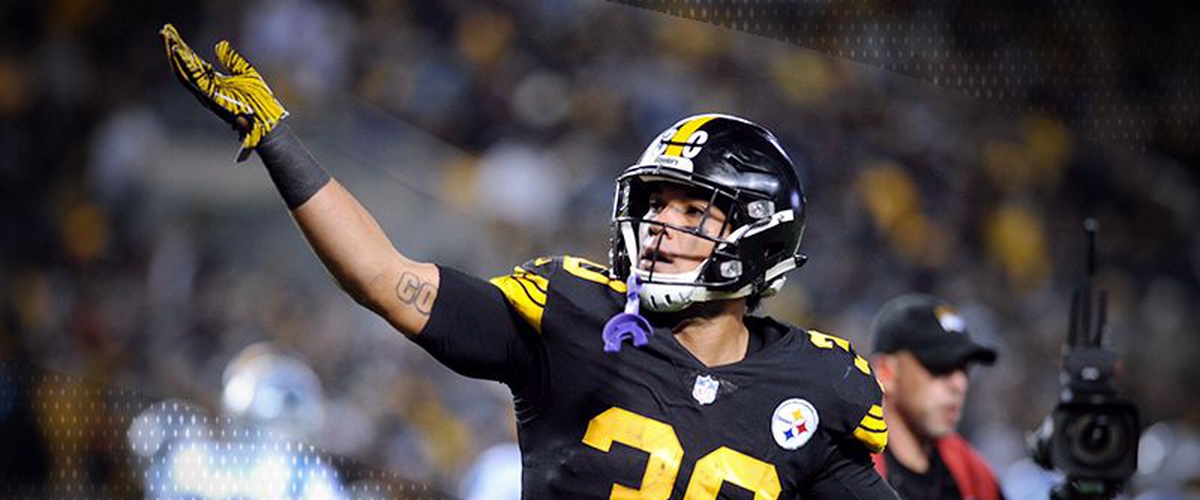 Week 14 Predictions
Thursday Football
Jacksonville Jaguars (4-8) @ Tennessee Titans (6-6) 8:20 PM EST
Both teams are coming off hard-fought wins heading into this division matchup. The only difference is that the Titans are still in the playoff hunt while the Jaguars simply snapped their seven-game win streak in quite ugly fashion. Jacksonville's offense put up just six points with Cody Kessler leading the offense, but the story of the day was the defense which forced two turnovers and shutout the Colts for the first time in Andrew Luck's career. Now the Jags have a shot to play spoiler against their division rival on the road in Tennessee. The last time these two met, they exchanged field goals to the tune of a 9-6 victory for the Titans, if last week did not tell you anything about the way Jacksonville plays their AFC South opponents then I am not sure what will. This will be a grind of a game for both teams on Thursday Night Football and while the Jaguars have had a shockingly bad season, their defense seems to be coming around which should make for a low-scoring affair. Spoiler alert! Tennessee's playoff hopes could be in trouble after this one.
Jaguars 14, Titans 6
Sunday Football
New England Patriots (9-3) @ Miami Dolphins (6-6) 1:00 PM EST
On paper, this looks like an easy win for the Patriots, but so did the Titans and you could even make a case for the Lions being a game they should have won as well. These games have the same thing in common, they were played on the road which is a place where New England is 3-3 this season with all three losses being decided by double-digits. Not to mention this game in Miami, a place where the Pats are 1-4 in their last five games with the one win being against a Matt Moore-led team back in 2016. In his career, Ryan Tannehill is 3-1 versus New England at home with the one loss being way back in 2012 when he was an NFL rookie. Miami needs this game to have any hopes of making a playoff push or at least improving their playoff aspirations for another week. If the Patriots win, they lock up the AFC East crown for the 15th time in 16 years. While the Dolphins have not been very good on either side of the ball, they have been finding ways to win which is likely what they will do this weekend against their division rival.
Dolphins 24, Patriots 17
New York Jets (3-9) @ Buffalo Bills (4-8) 1:00 PM EST
This game honestly holds no bearing in the NFL Playoff hunt and instead will help decide who gets to pick higher the NFL Draft next April. Losers of six in a row, the Jets need to trot rookie quarterback Sam Darnold out onto the field if they want him to grow. A source told Sports Illustrated that head coach Todd Bowles chose to start Josh McCown over a healthy Darnold last weekend against the Titans, a game in which New York blew in the fourth quarter. However, it looks like the USC product is set to start this weekend which would be a huge difference from the last time these two teams met. Both rookie quarterbacks Josh Allen and Sam Darnold who were picked in the first round this past April will be starting against each other. Last game, the Bills embarrassed the Jets in New York with a blowout win, 41-10, with Matt Barkley at quarterback. Josh Allen had a tremendous game last weekend versus Miami, rushing for 135 yards on just nine carries. Allen is a mobile quarterback who is hard to catch once he gets out of the pocket. While the return of Darnold will likely spark the Jets' offense a bit, the Bills boast the second-best overall defense in the league and still shut down their division rival to help New York get a better draft position.
Bills 28, Jets 14
Carolina Panthers (6-6) @ Cleveland Browns (4-7-1) 1:00 PM EST
This is another one of those games that on paper looks like it should be a win for the Panthers. But Carolina is reeling after a fourth straight loss which ended up getting defensive line coach Brady Hoke and assistant secondary/cornerbacks coach Jeff Imamura fired on Monday. This was after Cam Newton threw four interceptions which led to 10 points for the Buccaneers in a 24-17 loss last week. Nonetheless, the Panthers need to figure out a way to get out of this funk and do it fast if they want to make the playoffs. They face-off against the Browns who are coming off a whooping from the Texans in which Baker Mayfield threw three interceptions and nearly 400 passing yards. It would be easy to pick Cleveland to win this one at home given the way Carolina has played lately, but I have to go with the Panthers. You have to figure their defense is going to be gassed up after two of their coaches got fired this week and Cam Newton is not going to have another four-interception performance. The Browns are still in shambles even if their record is better than last season and you really cannot tell what you will get from them on a weekly basis because they tend to be inconsistent. Carolina escapes with a victory, but their playoff hopes remain in a bad spot.
Panthers 27, Browns 13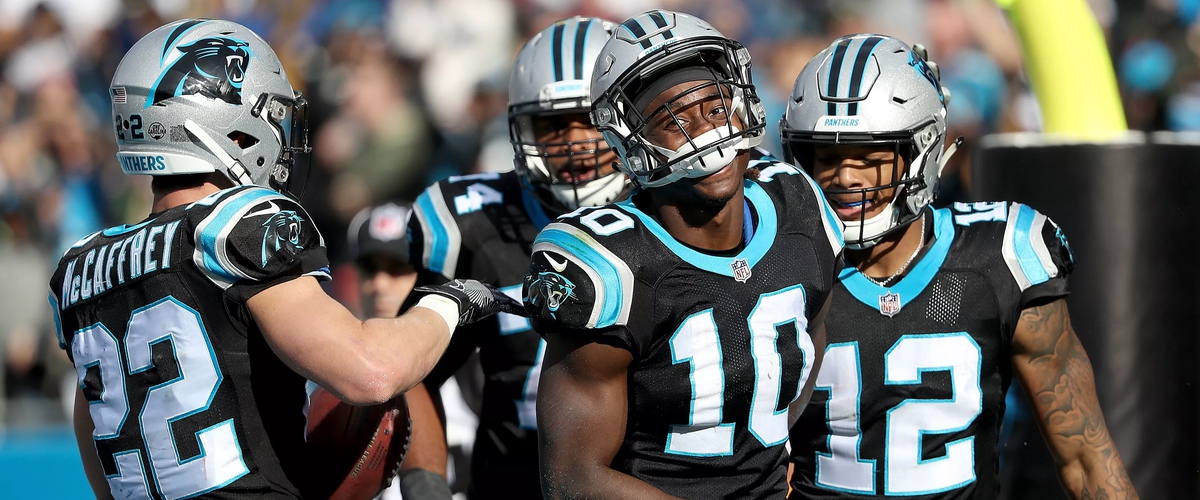 Atlanta Falcons (4-8) @ Green Bay Packers (4-7-1) 1:00 PM EST
This game is a hard one to predict based on the fact both teams are just flat out not good this season. You think that would not be the case with Aaron Rodgers as the Green Bay quarterback, but the offense was so putrid that it led to Mike McCarthy's demise. His replacement? Joe Philbin. Yes, the same guy who coached the Dolphins for three-plus seasons with mediocre results is now the leader of the Packers. Coming off a rare home loss to the Cardinals of all teams, Green Bay simply just needs to run the table and hope a lot of things happen to get them to the playoffs. While that is unlikely, a win could be in their future this weekend against the Falcons. The stale offense of the Packers is probably going to be charged up after a rough loss to Arizona and I expect them to come out in a big way on Sunday. Furthermore, Atlanta's defense has been one of the worst in the NFL, ranking 26th overall and 24th against the pass which is something Aaron Rodgers loves to do. Green Bay makes a statement this weekend, even if though it will likely not help much in getting them a spot in the quest for a Super Bowl next month.
Packers 30, Falcons 20
Baltimore Ravens (7-5) @ Kansas City Chiefs (10-2) 1:00 PM EST
Lamar Jackson did his thing again last weekend and so did Patrick Mahomes. Now the two young quarterbacks will face-off against each other in a pivotal matchup to the AFC Playoff picture. This is a game the Ravens need to have in order to stay ahead of the four teams giving chase for that final wild card spot in the AFC while the Chiefs look to maintain the top spot in the conference. While Kansas City has not had the best secondary this year, Baltimore's MO as of late has been to run the football and run it a lot. Lamar Jackson has emerged with Joe Flacco injured and rushed for 235 yards through three starts. Rookie Gus Edwards has emerged as well in the backfield as the lead back with Alex Collins dealing with injuries. But to beat the Chiefs you have to be able to throw the ball well too and that is something Jackson has struggled to do. More teams need to pick up on this, force him to prove himself by passing the ball, and eliminate his feet as a weapon. The Chiefs will be the team to do that if Jackson starts the game as John Harbaugh has not given word whether he will start or Joe Flacco will get the start if healthy. Either way, I do not think it will make much of a difference as KC rolls on at home with Mahomes leading the way through the air.
Chiefs 35, Ravens 21
New Orleans Saints (10-2) @ Tampa Bay Buccaneers (5-7) 1:00 PM EST
Prior to last week's loss against the Cowboys, the last team to beat the Saints was the Bucs back in Week 1 when Ryan Fitzpatrick was the starting quarterback. Now Jameis Winston is back at the helm for now and Tampa Bay has actually won two straight games largely in part to Winston not turning the ball over like he is well-known for doing. This New Orleans team is an offense juggernaut, they were held in check by Dallas last week and with 10 days to think about it, they are going to come out balling. This will either be a repeat of Week 1 which was a shootout or an absolute blowout by the Saints. The difference maker will simply be whether Jameis Winston can continue to protect the ball for the Buccaneers or he reverts to being a turnover machine. Tampa Bay is 1-3 in games Winston has started this year and thrown an interception in. When Winston has not thrown a pick, the team is 2-0 with both of those wins coming in the last two weeks. It comes down to protecting the ball in the NFL which is something Winston has not done throughout his career. Perhaps the last two weeks are a sign of change for the 24-year-old, but he will have to prove it is merely not a fluke against a much more formidable opponent this weekend.
Saints 37, Buccaneers 28
New York Giants (4-8) @ Washington Redskins (6-6) 1:00 PM EST
A few weeks ago this would not be a game I would expect the Giants to win. But then Alex Smith went down for the season and now so did Colt McCoy which leaves Mark Sanchez as the quarterback for the Redskins. Do not get me wrong, the Giants are still not a very good team and rely mostly on the legs of Saquon Barkley to lead the way for them. But their quarterback situation is much better than what Washington is dealing with at the moment which makes a big difference. When Mark Sanchez is your starter in this day and age, you can expect there to be some turnovers and in a young, budding secondary like New York's that spells trouble. The Giants had no business beating the Bears last weekend after blowing a 10-point lead late in the game, but a win is a win. While Odell Beckham Jr.'s prediction of winning out is no longer possible after blowing a lead to the Eagles the other week, going 7-1 is still an option and that dream is likely to stay intact a little longer seeing how the Redskins have been decimated by injuries in recent weeks. Although the Giants emerge victorious, it will still be a tight division game like many of these NFC East matchups are.
Giants 23, Redskins 20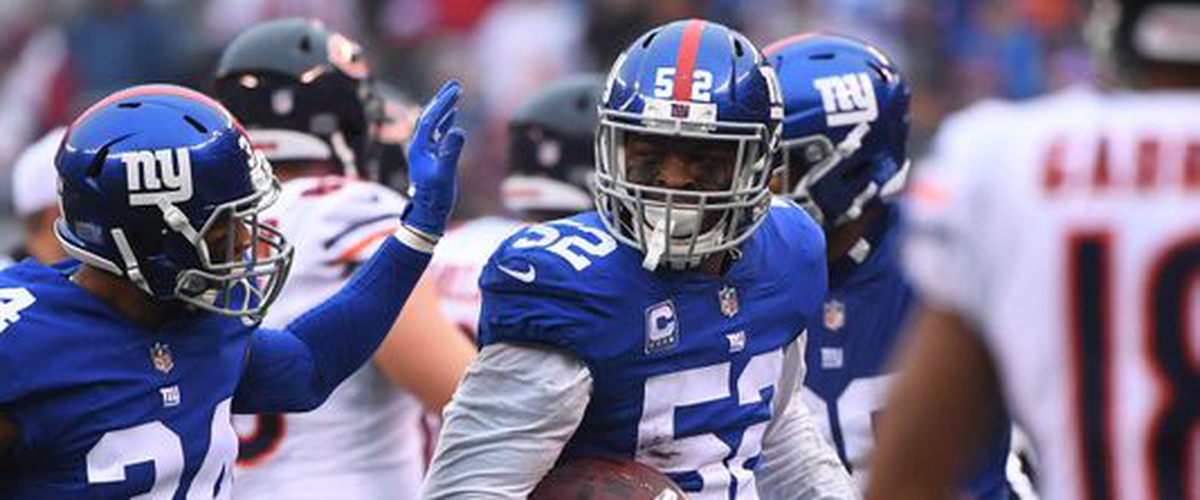 Indianapolis Colts (6-6) @ Houston Texans (9-3) 1:00 PM EST
Winners in nine straight games, the Texans are rolling their way through the AFC right now and have a shot to earn one of the top two seeds in the conference. Beating the Colts and a loss by New England against the Dolphins this Sunday would give them control of the two seed. Indianapolis is coming off the first shutout loss of Andrew Luck's career, a 6-0 stunner in Jacksonville, which knocked the Colts a game back of the final wild card spot in the AFC. This is a big game for Indy as their next two opponents are a pair of NFC East teams that have certainly not been pushovers as of late this season. These two teams battled it out in Week 4 when the Texans emerged victorious in overtime by a final score of 37-34 thanks to questionable decision by Frank Reich to let the offense go for it on fourth and four from their own 43-yard line. I expect this game to be another offensive shootout like the last one and the results to remain the same as last time. Nobody has been able to stop this Texans team from rolling over them and even when they do not play their best game they find ways to win. During this nine-game win streak, Houston's defense has allowed 20-plus points in just three games and just once in their last four games. That is a good sign as defense often times wins championships for teams and will get them the win again this weekend.
Texans 34, Colts 27
Cincinnati Bengals (5-7) @ Los Angeles Chargers (9-3) 4:05 PM EST
After a comeback win against the Steelers on Sunday Night Football, the Chargers are riding high as they head home for this matchup with the Bengals. Los Angeles finally proved they can beat a formidable opponent after trailing Pittsburgh by as many as 16 points heading into the third before slowly chipping away and hitting a last-second field goal to win it. The Chargers finally got the opportunity to play a team above .500 and proved they can get the job done. Now they take on a Cincinnati team that is struggling with the loss of quarterback Andy Dalton for the season and now receiver A.J. Green as well. This means Jeff Driskel will be the starter for the rest of the season and an injury-riddled John Ross can further prove his worth as a receiver. At this point Cincy is not a team that can make a run for a playoff spot this season and will have to at least wait until next year to do anything of value in the AFC. While Melvin Gordon's status is still in question for the Chargers, his "chances are better" to play this week according to head coach Anthony Lynn. Perhaps Los Angeles can rest him one more week to make sure he is fully healthy with this matchup on Sunday.
Chargers 24, Bengals 10
Denver Broncos (6-6) @ San Francisco 49ers (2-10) 4:05 PM EST
From head coach Vance Joseph being on the hot seat a couple weeks ago to having a chance at a playoff spot, this Denver team has caught fire to trail the Ravens by just one game for the final playoff spot in the AFC along with four other teams. Everything has been clicking for this team during their three-game win streak, and they have gotten quality wins against the Chargers and Steelers along the way. With games against San Francisco, Cleveland, Oakland, and Los Angeles remaining on their schedule, the Broncos have a good shot at making the playoffs if they get some help. A large reason for this sudden turnaround is the play of Case Keenum who has done a good job of simply managing the game in recent weeks and not thrown an interception in his last four games. The real work is being done in the ground game by Phillip Lindsay who has rushed for 100-plus yards in the last two games. It has been ugly to watch the 49ers this season due in part to their season-ending injury to Jimmy Garoppolo severely handicapping the offensive attack they have produced with C.J. Beathard and Nick Mullens now. Mullens will start for a firth straight week, a stretch in which the Niners are 1-3 with a pair of blowout losses as well. This game may not be a blowout if the Niners can stop Lindsay in the run game, but it should end with the Broncos winning anyways.
Broncos 20, 49ers 7
Philadelphia Eagles (6-6) @ Dallas Cowboys (7-5) 4:25 PM EST
This is a huge NFC East matchup as a win by the Eagles would move them into a tie with the Cowboys for first in the division while holding the tiebreaker at the moment. Should the Redskins pull of a victory as well this week, we would see a three-way tie for the NFC East crown after 14 weeks. Philadelphia has gotten a pair of division wins against the Giants and Redskins over the last two weeks, finishing off the three-game stretch against division opponents with a 3-0 record would be huge. It is not going to be easy either to go against a Dallas team that has won four straight games and are coming off an upset win against New Orleans. The defense absolutely shut down Drew Brees last Thursday to take over the top spot in the division, but the NFC East is still anybody's for the taking. Just three weeks ago, the Cowboys took down the Eagles on the road, 27-20 in a close matchup that saw Ezekiel Elliott score the game-winning touchdown with just about three minutes remaining. Philly has certainly had an up and down year and given the mediocrity of their division this season, it is hard to say whether they are back on track after these last two wins which is why Dallas seems like the better option.
Cowboys 24, Eagles 21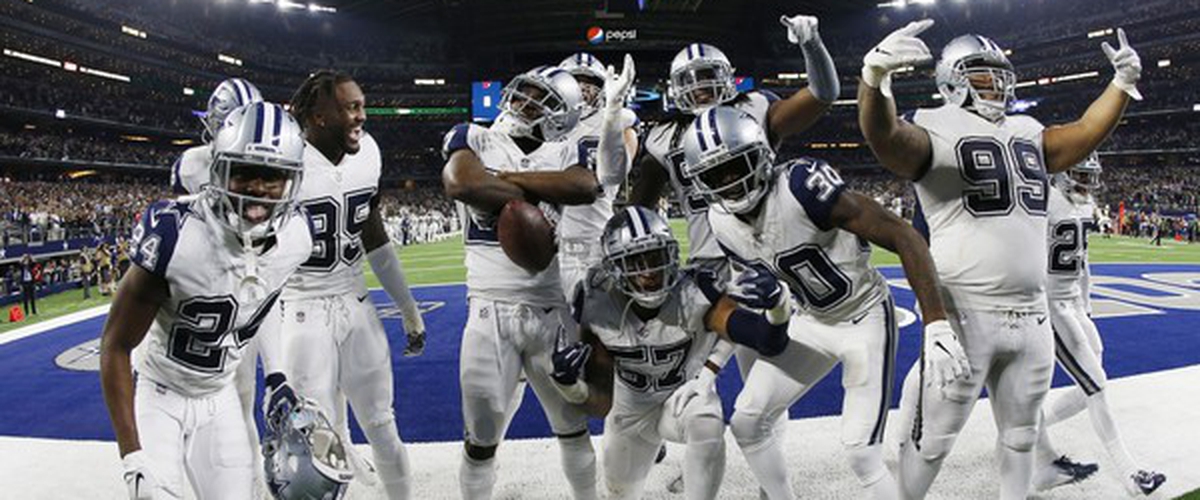 Pittsburgh Steelers (7-4-1) @ Oakland Raiders (2-10) 4:25 PM EST
After looking like a lock to win the AFC North just a few weeks ago, the Steelers are now clinging to a half game lead following their two-game losing streak. They blew a 16-point lead last Sunday to the Chargers after being held to just seven points in the second half and the week before that struggled against Denver which resulted in a loss. Pittsburgh needs to get back on track and the Raiders are a team you want to play to regain your confidence. Even though James Conner is out with an ankle injury, the Raiders do not appear poised to stop anything their opponents throw at them this year. Oakland has allowed 30-plus points in their last two games against Baltimore and Kansas City which does not bode well no matter what your team is producing offensively. On the topic of offense, the Raiders finally got a decent showing from Derek Carr who threw three touchdown passes in a 40-33 loss to the Chiefs last week. The team finally got the ball moving down field, but per usual the defense was atrocious which nullified any efforts they made. This is likely to be the same scenario this weekend against the Steelers as well considering Pittsburgh's defense has bent quite a bit this season, but their offense more than makes up for their efforts. The same can not be said for the Oakland Raiders.
Steelers 35, Raiders 24
Detroit Lions (4-8) @ Arizona Cardinals (3-9) 4:25 PM EST
Neither of these teams has exactly been good this season, but one of them will have to win on Sunday. Draft position is on the line in this one and it will come down to which team wants to win less to decide who will draft higher next April. Arizona is coming off a road win at Lambeau last week against the Packers, which is a rarity during the Aaron Rodgers era. On the other hand, Detroit is coming off a loss to the Rams in which they kept it close until Todd Gurley ran it down their throats in the fourth quarter. Matthew Stafford is not exactly having his best season at quarterback and it shows in his statistics this year. Stafford has thrown 18 touchdown passes, 11 interceptions, and has not recorded a three touchdown performance this season. The defense has been hit or miss as sometimes they hold steady and keep the Lions in the game or just do not show up. When they do show up though, the offense is not clicking on all cylinders and the team still loses. As much as I want to pick rookie Josh Rosen and the Cardinals to pull off the victory, I have to go with experience in this matchup and give it to the Lions handily.
Lions 26, Cardinals 10
Los Angeles Rams (11-1) @ Chicago Bears (8-4) 8:20 PM EST
A top-five offense in the Rams versus a top-five defense of the Bears go at it in what should be a fun Sunday Night Football matchup. It looks like despite the hopefulness of head coach Matt Nagy that Mitchell Trubisky's status for Sunday's game is still in doubt which means Chase Daniel would get his third consecutive start of the season. Daniel is serviceable as a backup QB, but his mistakes last week against the Giants ended up coming back to haunt him in their overtime loss. Had the Bears won that game, they would have been a mere game back of the Saints and two games back of the Rams for one of the top two seeds in the NFC heading into this week's matchup. Speaking of top seeds, the Rams took control of the one seed with last week's win over Detroit to move to 11-1 on the season. With the Saints holding the head-to-head tiebreaker, Los Angeles needs to stay a game up on New Orleans in order to take the top seed. A top two seed is certainly not out of the question for the Bears if they get the win this weekend. But with Trubisky still struggling to get healthy, the Chicago defense will only be able to fend off Jared Goff and the Rams for so long.
Rams 27, Bears 20
Monday Night Football
Minnesota Vikings (6-5-1) @ Seattle Seahawks (7-5) 8:15 PM EST
This game has huge playoff implications for both teams considering their current standing in the NFC. A win by the Vikings would bump them into the first NFC Wild Card spot and put the Seahawks in a potential four-way tie for the second wild card spot. Depending on Sunday's results, a Seattle win would put Minnesota on the outside looking in at a playoff spot. The stakes are high nonetheless in this game and Seattle is the hot team coming into this matchup. Winners in their last three games, the Seahawks have moved their way up the NFC ladder after many thought they would be in a transition or rebuild year this season. The Vikings have been playing Jekyll and Hyde since their three-game winning streak which would set them up for a victory this Monday considering they lost to the Patriots last weekend. But I have a lot more trust in Russell Wilson as my quarterback than I would Kirk Cousins. Cousins has been a mediocre quarterback for his entire career, good enough to start and not bad enough to bench. He tends to rack up the yardage in the air, but often times without leading to any points on offense. This is the time of the year when pretenders and contenders are separated, the Seahawks have experience in that when dealing with a close playoff race which is why they come away with a win.
Seahawks 24, Vikings 20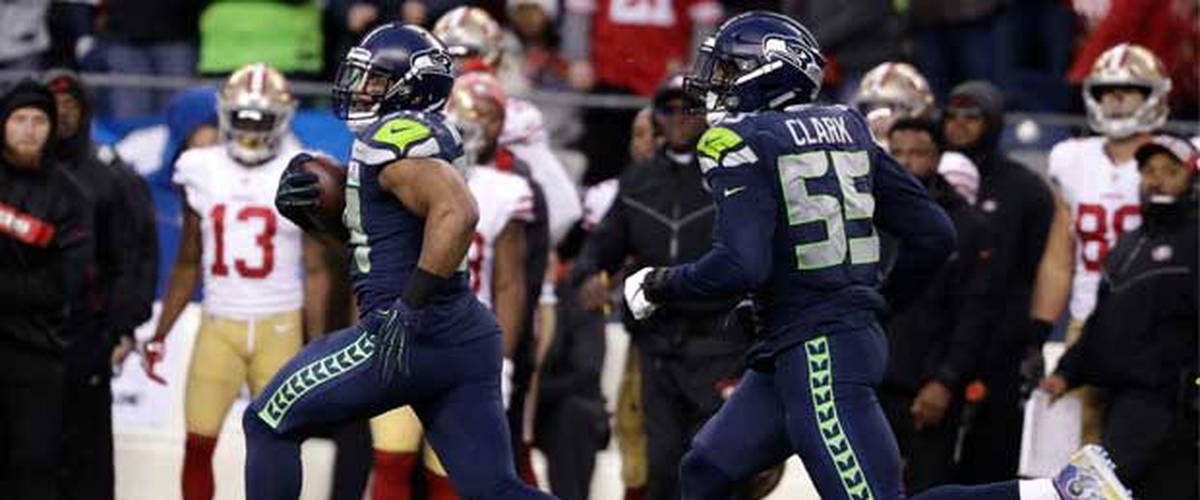 Questions or comments? Email [email protected] and follow @mtvhottakes on Facebook to know when new stories are posted.
---