NFL Week 16: Many Games With Playoff Implications Loom For Week 16
This is the home stretch of the football season where the wild scenarios come out and teams cling on to any hope they have of making the postseason. This week in the NFL, playoff implications are involved in 14 of the 16 games on the schedule which means lots of great action for TV. This is an exciting week of football to predict, but first let us look at how we shaped up with our picks last week...
Last Week: 8-8
Season Record: 135-86-2
The record continues to be mediocre as of late, but it still sits about even. Let us see if we can avoid the 100 loss mark in these final two weeks of the regular season by predicting a maximum of 13 games wrong in that time frame starting with your Week 16 picks.
Week 16 Predictions
Saturday Football
Washington Redskins (7-7) @ Tennessee Titans (8-6) 4:30 PM EST
On paper, this looks like a sure win for the Titans considering how decimated the Redskins are with injuries. But Tennessee has been a streaky team this season that we have seen go on a three-game win streak only to follow it up with a three-game losing streak. Their current win streak has been against teams under .500 and relied mostly on running back Derrick Henry to carry the team. For example, last weekend against the Giants, Marcus Mariota threw for 88 passing yards while Henry rushed for 170 yards and two touchdowns. The game plan for Washington should be simple, stop Derrick Henry and the Tennessee run game. If the Redskins lose, they are out of the playoff hunt which means quarterback Josh Johnson will have to find a way to win a second game in his career against the tough defense of the Titans. Unless an ailing Adrian Peterson is able to carry the team on his back with the run game, this looks like a loss for the Washington Redskins.
Titans 24, Redskins 10
Baltimore Ravens (8-6) @ Los Angeles Chargers (11-3) 8:20 PM EST
The road to the playoffs for the Ravens is simple, keep winning and they get in. They could even find themselves as the AFC North champions too if the Steelers slip up in the final two weeks. The Chargers are still fighting for the AFC West which could also come with the added bonus of getting a first-round bye in the playoffs. While Lamar Jackson has been nearly perfect for the Ravens since stepping in for an injured Joe Flacco at quarterback, I still see his game as one-dimensional which I have said in previous weeks. Baltimore has relied heavily on their run game with Jackson under center and against a team like the Chargers they will need more than just that. For starters, Los Angeles ranks ninth against the rush, giving up an average of 103.7 rushing yards per game. But offensively, they rely primarily on the arm of Philip Rivers to do damage, especially in the absence of running back Melvin Gordon. Gordon is expected back this week, but regardless of his presence on the field I like the Chargers' defense putting a halt to the particular scheme the Ravens' offense has been using with Jackson.
Chargers 28, Ravens 17
Sunday Football
Jacksonville Jaguars (4-10) @ Miami Dolphins (7-7) 1:00 PM EST
Cody Kessler is still the quarterback of the Jaguars, Jacksonville's offense has scored just 22 points in his last three starts combined, and the Dolphins are 6-1 at home this season. See what I am getting at? While Miami has been inconsistent all season long, they are getting the job done at home and still have an outside shot at the playoffs. Ryan Tannehill makes up for last week's poor performance in Minnesota, the offensive line is not a revolving door that allows him to get sacked nine times, and the running back duo of Kenyan Drake and Kalen Ballage eat up yards on the ground against this Jaguars' defense. The only hope the Jaguars have is that Leonard Fournette finds a way to run wild on the 31st-ranked rushing defense of Miami after two performances in which he totaled less than 50 yards on the ground. But if the Dolphins are able to take control of this game early on, Jacksonville will have to somehow rely on the arm of Kessler to keep them in the game. Miami's playoff hopes will still be alive for them after this game, but only because their opponent seems to have checked out weeks ago and stopped playing football.
Dolphins 20, Jaguars 6
Cincinnati Bengals (6-8) @ Cleveland Browns (6-7-1) 1:00 PM EST
The Cleveland Browns are still in the playoff hunt, and this is not a drill. While most of the things for them to get in are plausible, the idea that Tennessee and Indianapolis tie in Week 17 is highly unlikely. However, they will do their part this week and get a win against Jeff Driskel and the Cincinnati Bengals. While props should be given to Driskel and the Bengals' offense for playing competitively the last two weeks, Joe Mixon's level of production is likely not going to be kept up for a third straight week which will be their downfall. The Browns have been a different team since the firing of head coach Hue Jackson earlier this year and playoffs or not they look ready to make noise come next season. As for their Week 16 matchup with the Bengals, the game is much closer than the first meeting between the two rivals, but the outcome is the same as Cleveland takes their fifth win in their last six games.
Browns 27, Bengals 14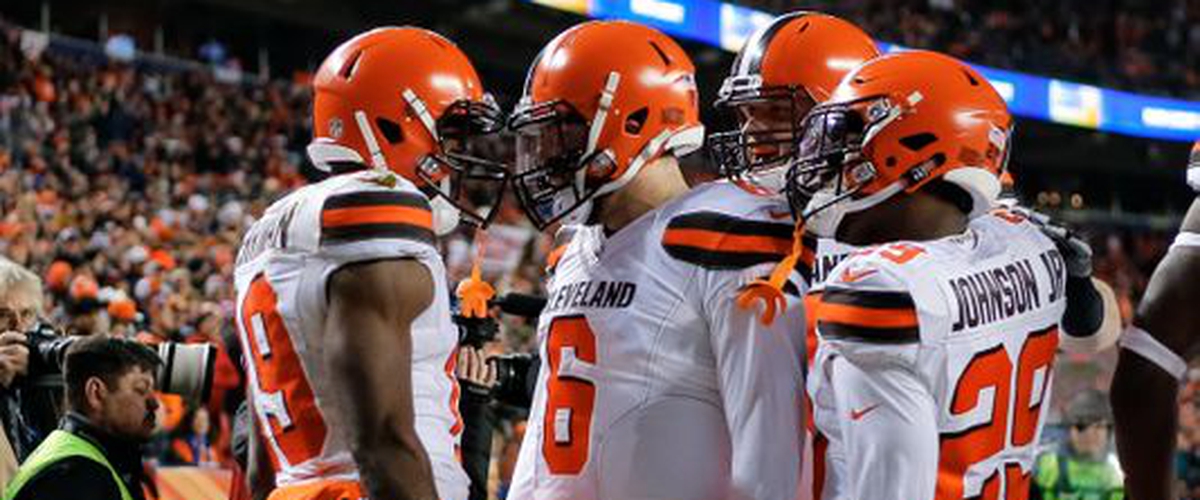 Tampa Bay Buccaneers (5-9) @ Dallas Cowboys (8-6) 1:00 PM EST
The Cowboys need to bounce back after losing to the Colts last weekend if they want to remain in control of the NFC East. A win this week coupled by losses by the Eagles and Redskins will give Dallas the division. Should they come out flat like they did against Indianapolis, the Cowboys could find themselves on the outside of the playoff picture in two weeks time. Luckily for them, they have a matchup with turnover-prone Jameis Winston and the lackluster Buccaneers' defense. This is a game they should win to give themselves full control heading into Week 17. Facing the 27th-ranked rushing defense, Ezekiel Elliott alone should be enough for the Cowboys' offense to put points on the board. Add in a couple of Winston's turnovers, and you have yourself a Dallas victory. Let us just hope that 23-0 dismantling last weekend is not signs of what is to come for this team in the coming weeks.
Cowboys 27, Buccaneers 16
Minnesota Vikings (7-6-1) @ Detroit Lions (5-9) 1:00 PM EST
I am not entirely convinced the Minnesota offense has turned it around after firing OC John DeFilippo considering the Vikings faced one of the worst run defenses in the league and Dalvin Cook ran wild against it. They will face a slightly more formidable run defense in the Lions who are ranked 16th in the league, giving up 115.4 rushing yards per game. Do not expect Cook to have the sort of game he had against Miami and expect the offensive game plan to give Kirk Cousins more opportunities to throw against the Detroit secondary. This game is huge for the Vikings considering their current position in the NFC Wild Card, and they need a win to remain in control of their own destiny. Considering how poor both offenses have been with the Lions scoring fewer than 20 points on offense in each of their last five games and the Vikings offensive play with the anomaly being against the Dolphins, I think the defenses for both of these teams have a strong day. However, Minnesota comes away with that much needed victory in a close game although it does not provide much optimism for their potential should they make the playoffs.
Vikings 24, Lions 21
New York Giants (5-9) @ Indianapolis Colts (8-6) 1:00 PM EST
The Colts need this game in order to keep pace in the AFC Wild Card and keep their slim chances of winning the division alive. They have a favorable matchup against a Giants team just playing out the rest of their season. But New York can play spoiler in this one and after being shutout by the Titans last weekend, surely the offense wants to get back on track. It will all start by getting the run game going with Saquon Barkley who had just 31 rushing yards on 14 carries versus Tennessee. Do not expect another dud like that to happen and if Odell Beckham Jr. is healthy enough to play, he will which opens up the passing game some more for the Giants. Despite this potential, Andrew Luck has been having a monster year, and the Colts have been one of the hottest teams in the league as of late. Coming off a shutout against the Dallas Cowboys, the defense has to be feeling good heading into this matchup at home. With some much at stake, the Colts squeak by with a win and keep at least their wild card hopes alive.
Colts 28, Giants 20
Buffalo Bills (5-9) @ New England Patriots (9-5) 1:00 PM EST
While the Buffalo Bills have not exactly been formidable opponents for the Patriots in recent years, they have a chance to play spoiler against their division rival. Believe it or not, I think they have a fair shot to do so because this time they have Josh Allen at quarterback who was injured when these two teams met earlier in the season. New England's defense has been suspect for a large portion of the year and a mobile quarterback like Allen can beat you in a multitude of ways. The Patriots have yet to play against the rookie, and I think early on we see Buffalo shock their division opponent on their home turf. Whether they win or not boils down to their second-ranked defense being able to stop Tom Brady. In recent weeks, Brady has looked uncomfortable in the pocket and been making ill-advised decisions that we typically do not see him make. If the Bills can apply pressure to the five-time Super Bowl champion in the pocket, he will make mistakes and Buffalo could pull off the upset. But New England losing three in a row is highly unlikely which is why they get a convincing victory after a strong second half performance.
Patriots 30, Bills 17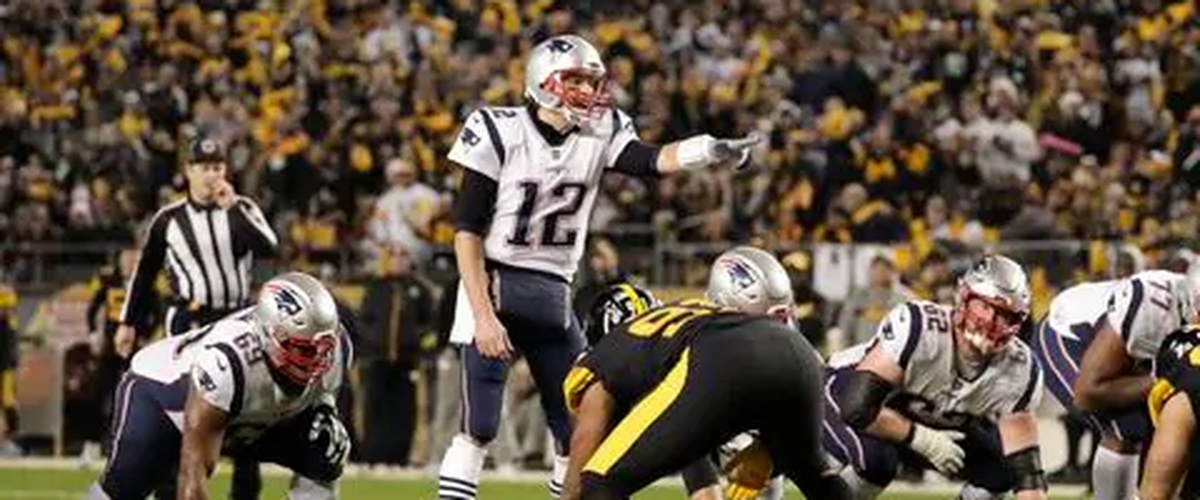 Green Bay Packers (5-8-1) @ New York Jets (4-10) 1:00 PM EST
This is one of the few games without any playoff implications in the NFL this weekend. We saw the Jets play pretty well against the Texans and despite their record, New York has played pretty close games in the last three weeks. Sam Darnold is looking better and better under center now that he is healthy while the Jets' defense is starting to patch together better performances. Do not get me wrong, there are still lots of holes in this team but they look much better than they did earlier in the season. Like New York, the Packers are playing for absolutely nothing and have continuously struggled to make anything work on offense. Aaron Rodgers has had an underwhelming year, but he is also the only thing keeping the Packers from looking ten times worse than they already do. With Aaron Jones on injured reserve and Green Bay likely evaluating their talent for next season, the Jets come away with a win.
Jets 17, Packers 14
Houston Texans (10-4) @ Philadelphia Eagles (7-7) 1:00 PM EST
Does the legend of Nick Foles continue from last season? You may remember last season when Carson Wentz went down with his ACL tear, Foles took over the starting role and helped lead Philadelphia to a Super Bowl. With Wentz suffering a stress fracture in his back, Nick Foles in back under center and trying to lead the Eagles to a wild card spot or even an improbable division title. Meanwhile, Deshaun Watson and the Texans are still looking to lock up a playoff spot at 10-4 after winning 10 of their last 11 games. The Colts and Titans are still on their tail, but a win this week would give them a playoff berth. At this point in time, Philadelphia is more desperate for a win to keep their season alive, and they have to be feeling good after beating the Rams last week. The Texans are a great team on both sides of the ball, but Nick Foles proved he has what it takes to win at this time of the year and will do it again on Sunday.
Eagles 27, Texans 24
Atlanta Falcons (5-9) @ Carolina Panthers (6-8)
This game has very minor playoff implications to it and now that Cam Newton is out for the rest of the season with his shoulder injury it provides little interest. Taylor Heinicke will be the starting quarterback for the Panthers and much should not be expected from Carolina's offense. While Atlanta's defense has been decimated all season long, the likelihood of seeing Heinicke go off in his NFL debut is the same as the chances the Panthers make the playoffs if they win out which is slim to none. Sure we saw Nick Mullens shine in his NFL debut with the 49ers earlier this season, but it was against the Raiders. The Falcons should take this one by at least two touchdowns because the Carolina defense can only keep the team in the game for so long. After a promising 6-2 start to the season, this will be the Panthers seventh straight loss in what has become a disappointing season for them.
Falcons 30, Panthers 14
Los Angeles Rams (11-3) @ Arizona Cardinals (3-11) 4:05 PM EST
Todd Gurley is dealing with knee inflammation, Jared Goff has been playing like he did in his rookie season the past two weeks, and the Rams are trying to hold on to the two seed with the Bears right on their tail. Needless to say, this game probably could not come at a better time for Los Angeles as the Cardinals have been atrocious all season long. They lack any semblance of a defense and are working to develop rookie quarterback Josh Rosen into their quarterback of the future. Even if Gurley is not able to play, this game should be in the bag for the Rams simply because of Arizona's play this season. If the Los Angeles thrashing of the Cardinals by a score of 34-0 earlier this season is any sign of what is to come, this one should be over quickly.
Rams 35, Cardinals 7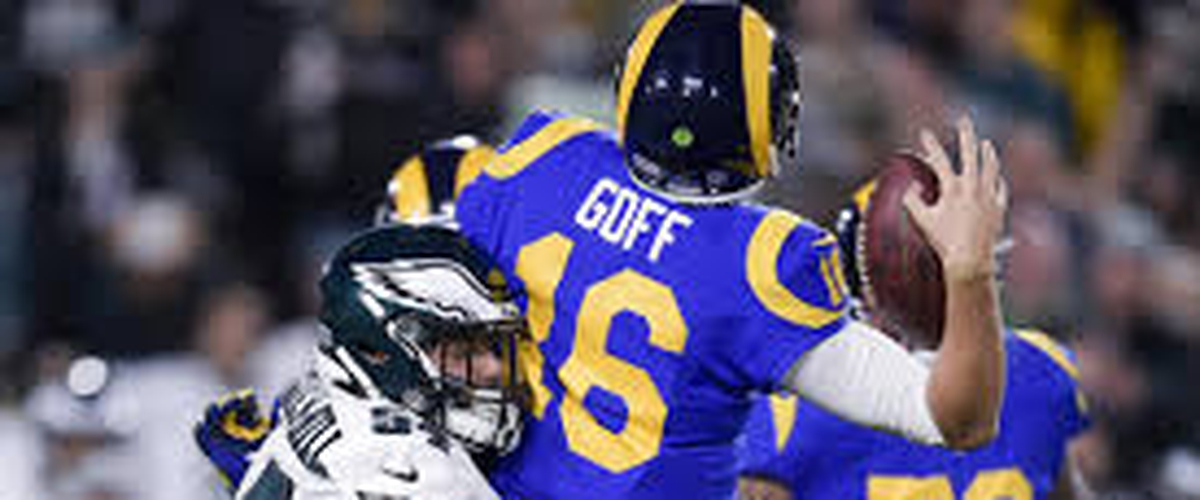 Chicago Bears (10-4) @ San Francisco 49ers (4-10) 4:05 PM EST
Do not underestimate the power of the spoiler in this matchup. The 49ers shocked the Seahawks last weekend and came away with an overtime victory that rocked Seattle's placement in the NFC Wild Card race just a bit. Could the same result be on the horizon for the Bears? Chicago still has hopes of earning the two seed in the NFC considering they own the tiebreaker over Los Angeles after they beat them, 15-6, two weeks ago. Nick Mullens has been a hidden gem that San Francisco has had at quarterback and is making a strong case to be Jimmy Garoppolo's backup next season. In five starts this season, Mullens is 3-2 with 1,754 passing yards, 10 touchdown passes, and six interceptions. If it were not for Garoppolo being paid so much, the 23-year-old would have a strong case for being the starter in 2019. But this is a game the Bears need to have, their defense should shut down Mullens and still have a shot at the two seed heading into Week 17.
Bears 24, 49ers 16
Pittsburgh Steelers (8-5-1) @ New Orleans Saints (12-2) 4:25 PM EST
Pittsburgh got a much needed win against New England last weekend to keep control of the AFC North. As their reward they get to face one of the best teams in the NFC, the New Orleans Saints. The Saints' offense had been in cruise control for most of the season, but in recent games their output has been down and they have averaged just 16.6 points per game over the last three weeks. New Orleans simply has not been moving the ball as effectively, and I think that will change against the Steelers. While Pittsburgh's defense put up a tremendous performance against New England, the question remains if they can string together consecutive weeks with this kind of effort. I do not think this will be the case as Drew Brees and the offense of the Saints get back on track with a big game. The Steelers have been an effective team on offense as well with their star talent which is why I think despite their defense they will hang close in this matchup. In the end, Ben Rothlisberger's efforts fall short as New Orleans wins this shootout of a game.
Saints 35, Steelers 32
Kansas City Chiefs (11-3) @ Seattle Seahawks (8-6) 8:20 PM EST
Both of these teams need to win this game as the Chiefs will either be tied with the same record as the Chargers or lock up the division with a victory. The Seahawks simply need it to clinch a playoff spot or control their own destiny heading into Week 17. Kansas City choked away a perfect opportunity to win the AFC West last week with their loss against Los Angeles at home and put themselves in a position where these last two weeks are crucial. This is the time of the year where Andy Reid coached teams start to falter and blow games which trickles into the playoffs. While the Chiefs have been great with MVP candidate Patrick Mahomes as their quarterback, this is a Seattle team that Russell Wilson has been a part of for seven seasons and he knows how to win in big games. This is a game both teams need to have, but experience in winning games at this time of the year makes a big in the outcome.
Seahawks 27, Chiefs 23
Monday Night Football
Denver Broncos (6-8) @ Oakland Raiders (3-11) 8:15 PM EST
This is the only other game without any playoff implications tied to it, just two division rivals going at it in a meaningless December game. The only noteworthy thing about this game is not even regarding the players on the field, it has to do with Oakland's decision to sign quarterback Nathan Peterma. Yes, the Nathan Peterman who is known for his incredible abilities to turn the ball over frequently whenever he is on the field. But he has nothing to do with this game as Derek Carr and Case Keenum will be the quarterbacks battling it out for their respective teams. To sum it up quickly, Denver's defense takes care of a weak Oakland offense and Keenum does just enough to the lead the Broncos to a victory which will move them to a 7-8 record for the season.
Broncos 16, Raiders 10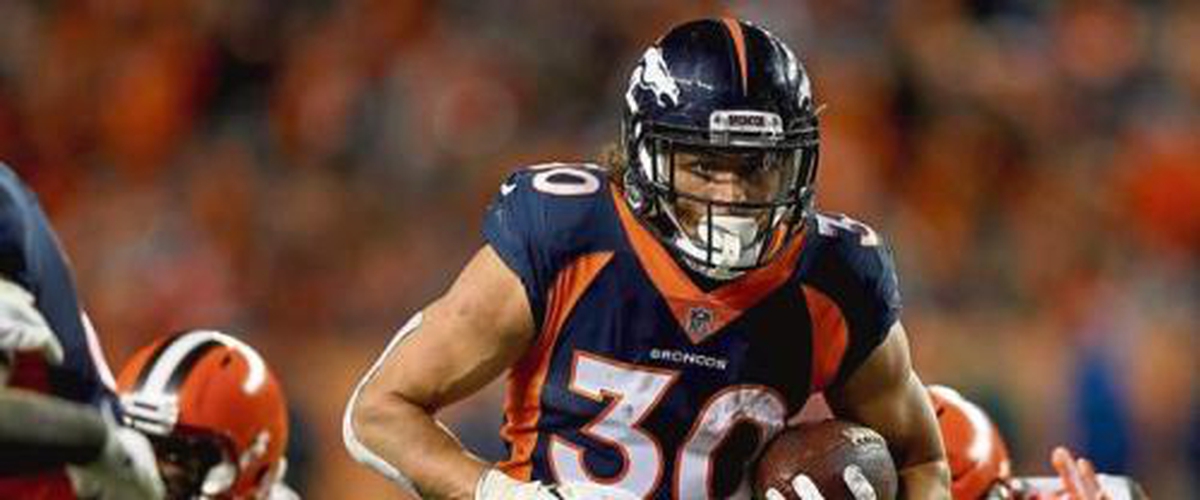 Questions or comments? Email [email protected] and follow @mtvhottakes on Facebook to know when new stories are posted.
---