NFL Week 3 Picks: Which Teams Will Move to 3-0 On the Season?
It has been a wild two weeks in the NFL with ties, close finishes, and some surprising teams like the Miami Dolphins and Tampa Bay Buccaneers beginning the year 2-0. With Week 3 on the horizon, we can only expect more craziness as we head into the second half of September and towards the first quarter point of the season. So let us begin by seeing how MTV's Hot Takes did on predictions in Week 2:
Last Week: 7-8-1
Season Record: 18-12-2
A rather poor performance to follow up a strong start in Week 1...so let us jump right into our Week 3 predictions and see if we can recover from a rough week.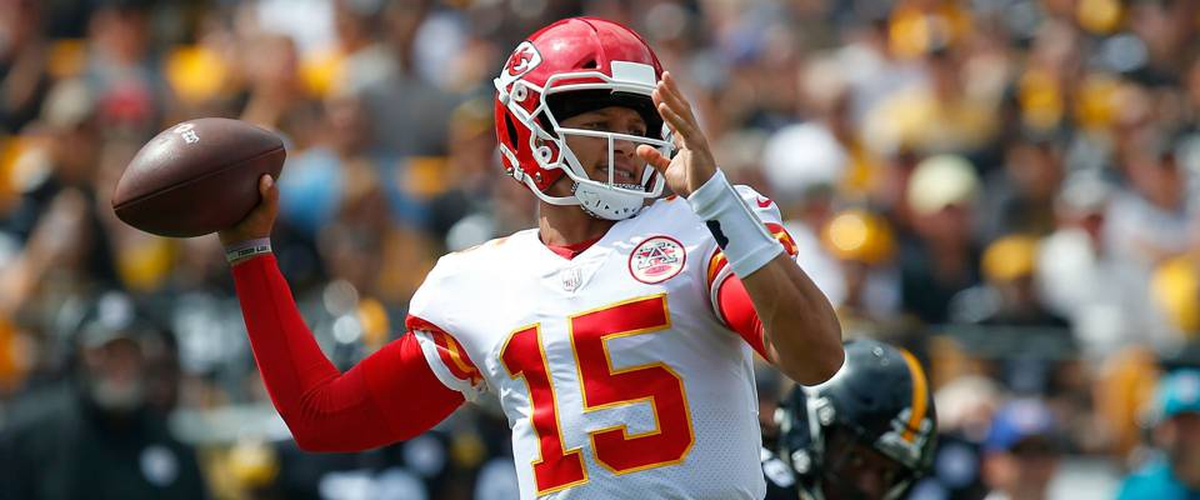 Week Three Predictions:
Thursday Night Football
New York Jets (1-1) @ Cleveland Browns (0-1-1) 8:20 PM EST
Every fiber in my body is telling me to go with the Jets in this one since it would be the easy choice given Cleveland's extensive history of losing games. But I have faith in Tyrod Taylor and the Browns' offense to give them a chance to win this one. Miami took advantage of their chances against Sam Darnold via the turnover and Cleveland's defense has not been the easiest to go against in the first two weeks. Facing a rookie quarterback, it could be a field day for their defense to apply pressure to Darnold and force him to make poor decisions that result in turnovers. The Jets defense is nothing to scoff at but Miami exposed them in the run game, totaling 135 rushing yards including some crucial runs that sealed the deal at the end. Running back Carlos Hyde could potentially have a huge day for the Browns and help lead them to their first win since 2016 in a low-scoring affair.
Browns 17, Jets 13
Sunday Football
Oakland Raiders (0-2) @ Miami Dolphins (2-0) 1:00 PM EST
Miami's defense held the Jets to 42 rushing yards last week which is no easy task with running backs like Isaiah Crowell and Bilal Powell manning the backfield. This week they are tasked with stopping Marshawn Lynch and Doug Martin which will be another difficult task. Derek Carr was an impressive 29-for-32 last week with 288 passing yards and a touchdown, something he will have to duplicate against the Dolphins. Miami's pass rush was able to get pressure on Sam Darnold and rattle him early, a repeat performance against Carr could spell doom for the Raiders. Oakland also had trouble stopping the running game of Denver last week, allowing 168 rushing yards. Miami put up 135 rushing yards on the Jets and if they get the run game going against the Raiders this one could be over quickly. Miami continues their surprising start and remains atop the AFC East at 3-0.
Dolphins 24, Raiders 14
New Orleans Saints (1-1) @ Atlanta Falcons (1-1) 1:00 PM EST
Drew Brees vs. Matt Ryan can only mean one thing, expect an offensive shootout. Both of these teams have not exactly looked stellar in their first two games of the season. Drew Brees and the offense looked good in Week 1 against Tampa Bay, but the defense failed to show up. In Week 2, the offense was mediocre at best and the defense did their job to keep them in the game. Will the Jekyll and Hyde trend continue? Both defenses are bound to give up big days considering the offensive firepower both teams possess. But I expect even though we see a shootout between these two quarterbacks, Matt Ryan edges out Brees in this matchup at home and Julio Jones has a big game to lead the Falcons to victory in a close one.
Falcons 35, Saints 30
San Francisco 49ers (1-1) @ Kansas City Chiefs (2-0) 1:00 PM EST
You know Arrowhead Stadium will be rocking as the 2-0 Chiefs come home with their emerging star Patrick Mahomes at quarterback. This one is going to be fun to watch as two young quarterbacks that are potentially the future of the NFL go at it. Matt Brieda led the way for the Niners last week against Detroit, but this week expect it to be all Jimmy Garoppolo for the offense. Kansas City allowed Ben Roethlisberger to throw for 452 passing yards in the Chiefs win last week which is troublesome even if Mahomes is putting up big numbers for them. Speaking of Patrick Mahomes, he has 10 touchdown passes already this season on 582 passing yards. This game should be exciting and full of offense, especially in the passing game but the home-field advantage for KC is a difference maker in this Week 3 matchup.
Chiefs 38, 49ers 28
Buffalo Bills (0-2) @ Minnesota Vikings (1-0-1) 1:00 PM EST
It does not matter whether Nathan Peterman or Josh Allen is at quarterback for the Bills, this team is flat out bad. The defense has been pretty much nonexistent for the first two games of the season and the offense has not been much better. Now they have to face a Minnesota Vikings team that is coming off a tie on the road at Lambeau Field. Kirk Cousins threw for four touchdowns against Green Bay last weekend, and they were a field goal away from being 2-0. This Minnesota team should have no issue getting back into the win column against the Bills, there is not much else to say here. Sorry Bills fans, it is looking like another blowout loss this week for your team.
Vikings 28, Bills 10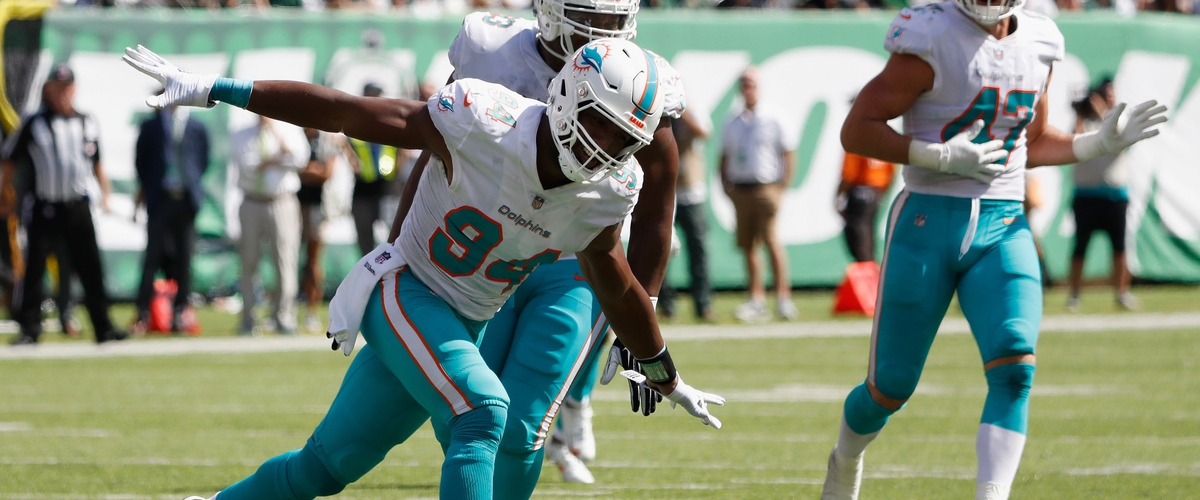 Indianapolis Colts (1-1) @ Philadelphia Eagles (1-1) 1:00 PM EST
Carson Wentz is cleared to play again and will make his season debut on Sunday at home against the Colts. The defending Super Bowl champions are coming off a loss to a surprising 2-0 Buccaneers squad in a game that they never truly were in after tying it at seven. Nick Foles was not the same quarterback he was in the playoffs last season and Philly's offense was not up to par in the first two games. The insertion of Carson Wentz back into the quarterback spot is sure to jolt the offense. Wentz may be a little rusty seeing he has not played since tearing his ACL last year against the Rams, but he is still an upgrade over the Foles we have seen. Andrew Luck, on the other hand, had a good performance in his Week 1 return and a manageable showing last week for the Colts to lead them to victory. The Eagles being at home and having their hopeful franchise quarterback back is a huge advantage for them. Expect a rocky start from Wentz, but he feels it out as the game goes on and it is good enough for the W.
Eagles 24, Colts 14
Green Bay Packers (1-0-1) @ Washington Redskins (1-1) 1 PM EST
Similar to their Viking opponent last week, Aaron Rodgers and the Packers were a field goal away from winning what ended up being a tie game. Now they go on the road to face a Washington team that struggled mightily to produce anything on offense with Alex Smith at the helm. It was not like Smith was terrible, he was just unable to manufacture long drives that put the team in position to score points. He should have a better chance of doing that against the Packers defense this weekend which allowed Kirk Cousins to throw for 425 passing yards and four touchdowns. Aaron Rodgers will continue to operate the offense on one leg since his knee sprain in the Week 1 opener against the Bears. His production has failed to decline since sustaining the injury, and he should lead Green Bay to victory on the road after last week's performance in which he went 30-for-42 with 281 passing yards and a touchdown.
Packers 28, Redskins 24
Cincinnati Bengals (2-0) @ Carolina Panthers (1-1) 1:00 PM EST
Cincinnati has gotten off to a hot start this season with wins against the Colts and Ravens in which the offense has put up 34 points in each of those contests. Andy Dalton is playing better than last year and finding his top receiver, A.J. Green, all over the field. He hit Green with three of his four touchdown passes last Thursday against Baltimore and one of his two touchdown passes in Week 1 against Indianapolis. It will not be an easy task to get to 3-0 seeing they are facing off against Cam Newton and the Panthers. Newton finished last week with 335 passing yards, three touchdowns, and a pick in a 31-24 loss to the Falcons. However, the offense got going far too late to climb back into the game, which would be a recipe for disaster against the Bengals who rode a hot start last week to victory. Coming into this one with extra rest, the Cincinnati Bengals should be able to continue their hot start to the season.
Bengals 27, Panthers 14
Tennessee Titans (1-1) @ Jacksonville Jaguars (2-0) 1 PM EST
With an impressive win against the New England Patriots last week, the Jaguars are looking to ride the momentum into their home game against the Titans. Marcus Mariota is uncertain for Tennessee, which means Blaine Gabbert would get the start if Mariota is unable to play. That is not exactly encouraging for the Titans, even if they managed a win against the Texans last week. Jacksonville's defense is no joke and regardless of who starts for Tennessee, it is going to be difficult to get anything going against them. Holding Tom Brady to 234 passing yards and two touchdowns is not exactly easy to do. The Jaguars dominated on both sides of the ball against a great team and Blake Bortles had himself a game, going 29-for-45 with 377 passing yards, four touchdowns, and a pick. This is a more than manageable game for Jacksonville on their home field, and they should take care of business.
Jaguars 30, Titans 15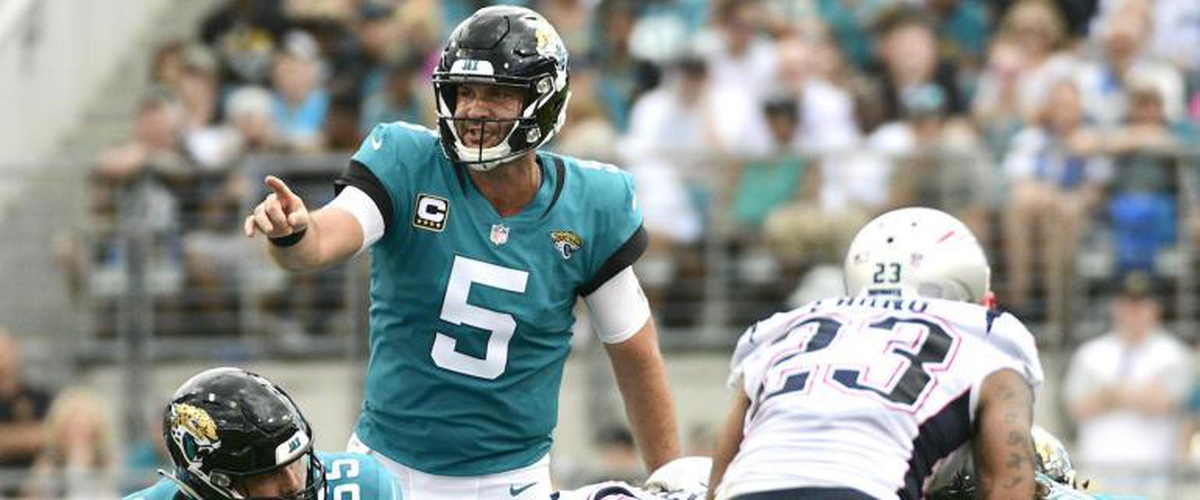 Denver Broncos (2-0) @ Baltimore Ravens (1-1) 1:00 PM EST
With two close wins at home led by quarterback Case Keenum, the Denver Broncos are a surprising 2-0...which was the case last year before they dropped 11 of their next 14 games. Now they head on the road to face a Baltimore team coming off a loss last Thursday to the Bengals. Keenum has been serviceable at quarterback for the Broncos in the first two games of the season but has thrown more picks than touchdowns (three touchdowns, four interceptions). He cannot afford to make mistakes against Baltimore's defense and if he does the game could get out of hand quickly. Joe Flacco has had two great games to open the season for the Ravens despite a slow start against Cincinnati and a few turnovers as well. He should have a strong performance in this one and it will be up to him to lead Baltimore to victory seeing they are facing a Denver defense that allows just 78 rushing yards per game.
Ravens 27, Broncos 21
New York Giants (0-2) @ Houston Texans (0-2) 1:00 PM EST
Houston returns home for their season opener after a rusty return by DeShaun Watson versus the Patriots and a late field goal by the Titans dropped the Texans to 0-2. Meanwhile, the Giants' offense is putting up an average of 14 points per game which simply will not cut it. One of these two teams will leave Sunday with their first win (barring another week in which we see a tie game) and the other at 0-3. Teams that start 0-3 have a 2.9% chance of making the playoffs and only five teams have done it previously. So maybe a tie is the best case scenario for these two teams? Either way, I think Watson looked stronger last weekend against Tennessee and should continue as the year goes on. Getting a game against a defense that has given up 137.5 rushing yards per game up to this point should help the Houston quarterback lead a balanced offensive attack to their first win of the season.
Texans 21, Giants 13
Los Angeles Chargers (1-1) @ Los Angeles Rams (2-0) 4:05 PM EST
Who will reign supreme in the battle for Los Angeles? Both of these teams have had impressive starts to the season behind great quarterback play. Philip Rivers has already thrown for 680 passing yards to accompany his six touchdown passes and one interception while Jared Goff has produced three touchdown passes on 587 passing yards with one interception. The Rams got a great performance out of running back Todd Gurley last weekend against Arizona. Gurley finished with 42 rushing yards and three touchdowns in a Los Angeles (N) rout of the Cardinals. As for the Chargers run game, they will face a Rams run defense that has allowed just 74.5 rushing yards per game. But Philip Rivers knows how to air the ball out as well and will likely try to do that against the secondary of the Rams. However, it is going to be hard to match Los Angeles (N) on the scoreboard side of things which is why I expect the Rams to take this one.
Rams 35, Chargers 27
Chicago Bears (1-1) @ Arizona Cardinals (0-2) 4:25 PM EST
The way the Arizona Cardinals have looked offensively does not give me any reason to believe they can take down the Bears. They are ranked 32nd in passing yards per game with 114 and 31st in the run game with 61 rushing yards per game. Tell that to a Bears defense that has produced a league-leading 10 sacks so far this season and is top five against the rush. By no means is Mitchell Trubisky playing up to par thus far for the Chicago offense, the defense is leading the way for the Bears. If Trubisky can improve, you are looking at a team that is dangerous all around. Seeing how poor Sam Bradford has been for Arizona, there is no reason to believe the offense will suddenly improve, especially seeing who they are up against this week.
Bears 21, Cardinals 3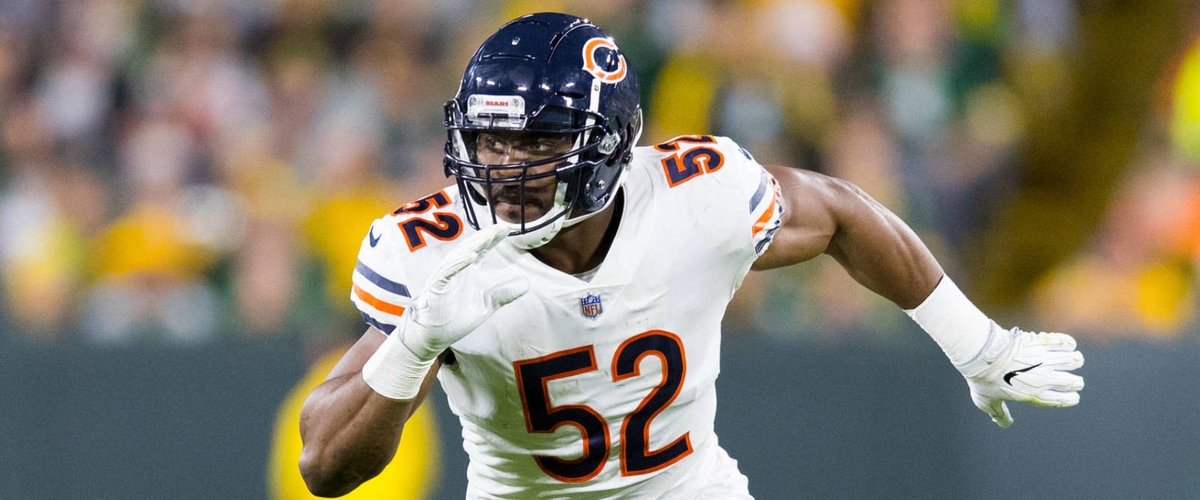 Dallas Cowboys (1-1) @ Seattle Seahawks (0-2) 4:25 PM EST
This is a game that could honestly go either way depending on what version of the team shows up. If Dak Prescott revisits his rookie season success, then expect Ezekiel Elliott to have a big day and the Cowboys to win. If Russell Wilson can cut out the turnovers, especially in critical moments of the game like the fourth quarter last week when he threw two interceptions, then the Seahawks will come out on top. Do not get me wrong Seattle's run game has still lacked tremendously, but they still have Russell Wilson, and he alone can win or lose games for this team. While Dallas had full control last week against the Giants, New York has not had a great offense and neither have the Cowboys. They have put up an average of 14 points per game thus far and their new offense that was supposed to be tailored around Prescott's strengths has lacked production. Knowing what you are going to get out of a Russell Wilson offense leads me to pick the Seahawks in this one.
Seahawks 20, Cowboys 10
New England Patriots (1-1) @ Detroit Lions (0-2) 8:25 PM EST
The Patriots are fresh off an embarassing loss to the Jaguars on the road to face former defensive coordinator Matt Patricia and the Detroit Lions on Sunday Night Football. Can Tom Brady bounce back and the defense figure out how to stop opposing offenses from throwing wild on them like they allowed Blake Bortles to do last week? Matthew Stafford loves to throw the football and could be in line for a big day if the Patriot defense cannot get on track. But picking against New England in this one is hard to do seeing how poor the Lions have been up to this point defensively. They started to figure things out late against the 49ers last week, but by then the game was essentially out of reach. Detroit is top five against the pass which is something New England is sure to do with Brady at quarterback, but rank last against the run. The Patriots seemed committed to the run at times last week which could result in a big game from their running backs. But I have to believe Matt Patricia has an idea of what his former team is going to throw at him in this one.
Lions 28, Patriots 24
Monday Night Football
Pittsburgh Steelers (0-1-1) @ Tampa Bay Buccaneers (2-0) 8:15 PM EST
Do you believe in Ryan Fitzpatrick? In the absence of Jameis Winston, Fitzpatrick has been stellar in his first two games, taking down the Saints in a Week 1 shootout and shredding the Eagles last week. The 35-year-old has thrown for eight touchdown passes on 819 passing yards with just one interception. Now the Steelers come to town and their defense has not been good. Pittsburgh's defense allowed Patrick Mahomes to throw for six touchdown passes on 326 passing yards in a 42-37 loss. It is not feasible for the defense to continue giving up big games to opposing teams and hope the offense can provide enough production to keep them in it. With the way Fitzpatrick is playing right now, Tampa Bay is bound to have a tough quarterback decision to make with Winston's suspension being up. The Bucs stay hot in prime time and shock the national media as they move to 3-0.
Buccaneers 35, Steelers 28
Questions or comments? Email [email protected] and follow @mtvhottakes on Instagram and Facebook to know when new stories are posted.
---