Patty Cake, Patty Cake, Baker's The Man On Thursday Night!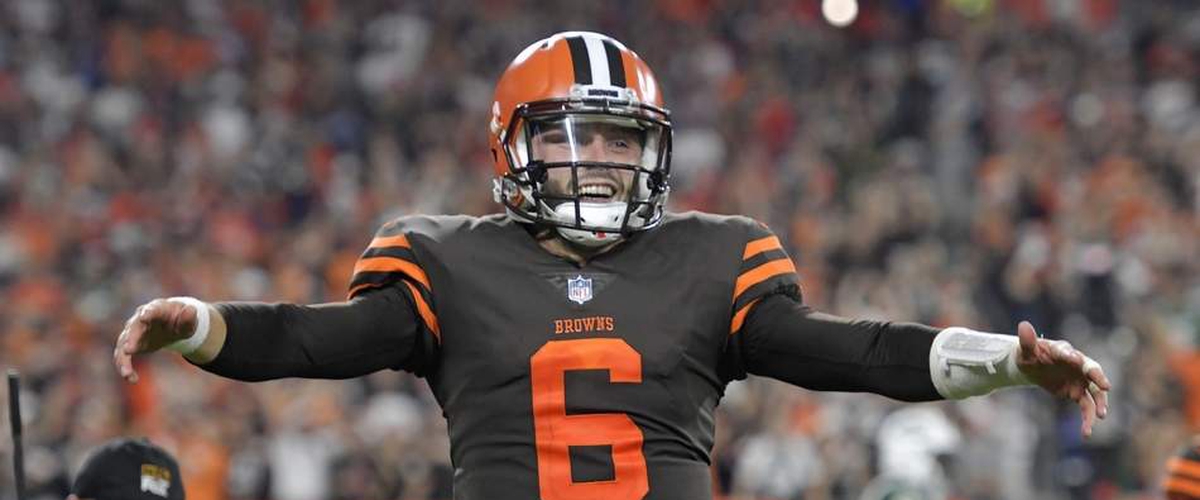 In the first half, everything looked grim for the Cleveland Browns. Another loss was surely on the horizon against the New York Jets on Thursday Night Football as running back Isaiah Crowell hit the end zone on back-to-back drives in the second quarter to give the Jets a 14-0 advantage. Both teams had traded punts for a majority of the half until New York finally got their offense going. But then the unthinkable happen to Cleveland. After throwing 19 passing yards on 4-for-14 passing and being sacked three times, quarterback Tyrod Taylor was knocked out of the game with a concussion. That could only mean one thing...
Baker Mayfield.
The first overall pick in the 2018 NFL Draft was about to get the chance to prove his value for the Cleveland Browns. The fans were excited, I mean after all this was the guy they drafted as their future franchise quarterback and now he was getting a chance to prove himself as one. With just over one minute remaining in the half, Mayfield took the field and fired a 14-yard pass to receiver Jarvis Landry and then a 17-yard completion to David Njoku. In a matter of seconds, Baker Mayfield already had more passing yards than Taylor had for the entire half. Four plays later, Cleveland was on the scoreboard, trailing 14-3 after a 45-yard field goal by their new kicker Greg Joseph. The Browns had new life in their offense.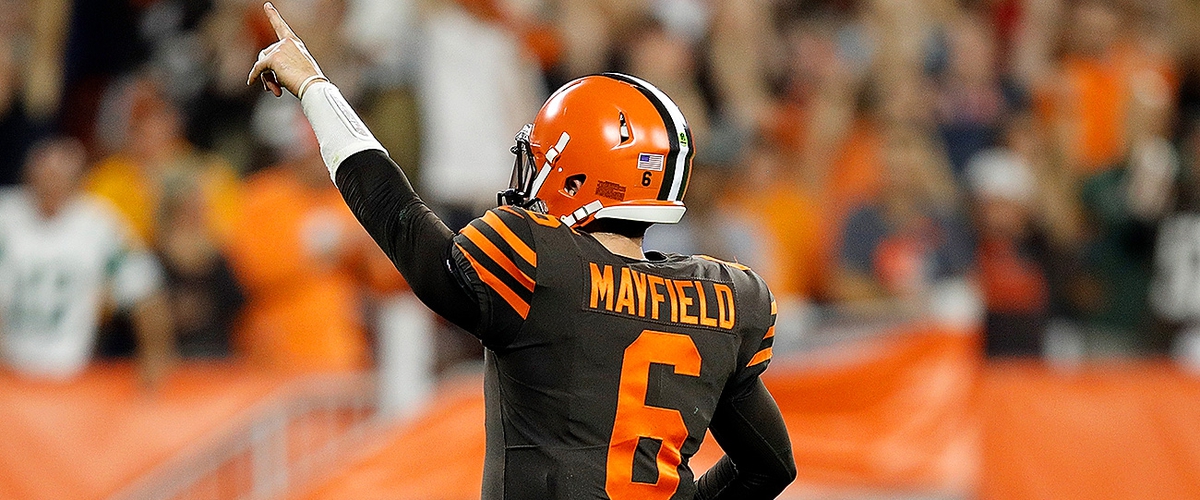 As the second half got underway, both teams traded punts and then the Browns' defense forced a turnover on a fumble by receiver Robby Anderson after making a catch in their own territory. Although the Mayfield-led offense gained no yardage, they tallied three more points on the board thanks to another Greg Joseph field goal. A short while later the Browns had the ball back and Mayfield wasted no time tearing through the Jets' defense on a seven-play, 69-yard drive that lasted just two minutes and 49 seconds. It all ended on a one-yard rush by Carlos Hyde to help Cleveland get within two with the score being 14-12 as the third quarter was winding down.
But perhaps one of the most electrifying plays of the game came right after Hyde's run. The "Cleveland Special" as a direct snap to Duke Johnson Jr. was tossed to Jarvis Landry and thrown for Mayfield in the end zone. It was a success and just like that the game was tied at 14 apiece. New York was not going to go quietly into the night and Sam Darnold led a long drive to the Cleveland 10-yard line before Jason Myers came out for the 28-yard field goal to give the Jets a 17-14 advantage with just under nine minutes remaining.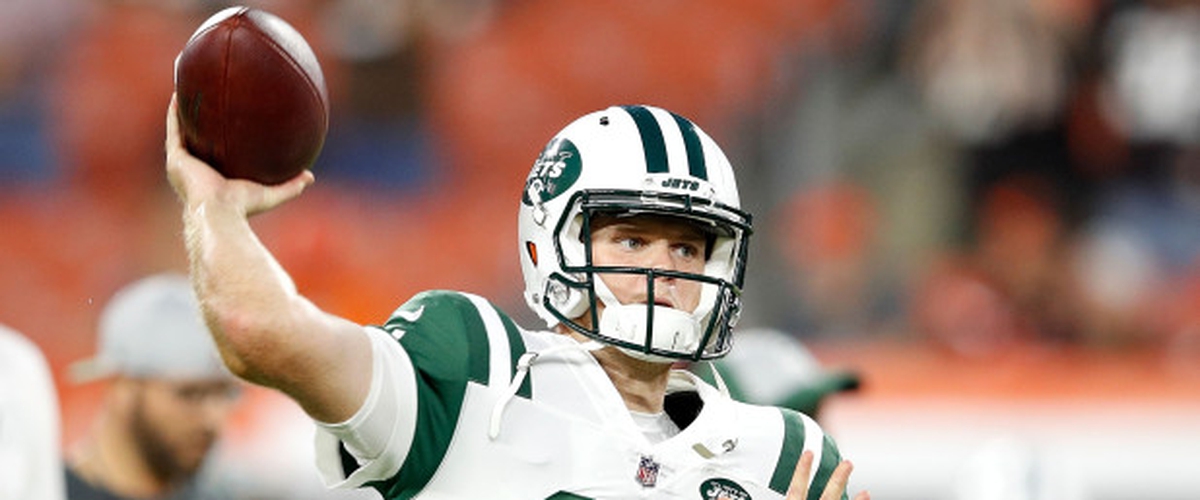 That has got to be it. The Browns are bound to lose again. The defense was beginning to buckle like last week, and they were about to let this golden opportunity to win a game slip away, right? Wrong. This was Baker Mayfield's night, and he responded to Darnold's drive with a scoring drive of his own. 15 plays, 75 yards, and 6 minutes and 52 seconds later, Carlos Hyde was in with a one-yard touchdown run just before the two-minute warning and the Browns retook the lead. There would be no missed extra point like last week with Zane Gonzalez and Cleveland was up 21-17. Now it was up to the defense to make a stop to get the Browns their first win since 2016.
A second half where things seemed to be going right for the Browns continued to do just that. Linebacker Joe Schobert picked off Darnold at the Jets' 37-yard line with 1:27 remaining. Cleveland was going to win, it could not be so, this looked impossible just a few short hours ago. There was only one problem, the Jets still had all three timeouts and forced the Browns to go three-and-out. Time for the defense to make one more stop, they did it once, there is no way they could do it again, right? Except on this night, they did on a 2nd and 12 from the Jets' 29-yard line as defensive back Terrance Mitchell picked off Darnold with 15 seconds left and the Browns were victorious.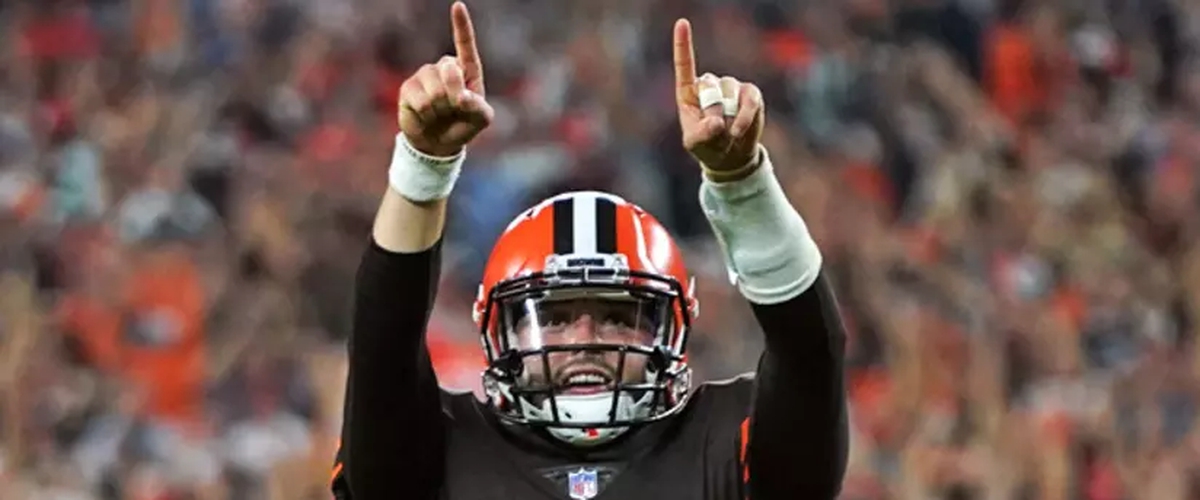 That folks is The Story of Baker Mayfield and his NFL debut. A story that nobody could have foreseen heading into the game. A story that Browns fans could potentially revel in for years to come as the day that turned their franchise around...alright maybe we are getting a little bit ahead of ourselves. But regardless, rejoice Cleveland, the Browns are victorious yet again.
Browns 21, Jets 17
Questions or comments? Email www.mtv1999@juno.com and follow @mtvhottakes on Instagram and Facebook to know when new stories are posted.