Wrestling to stay in the Public Eye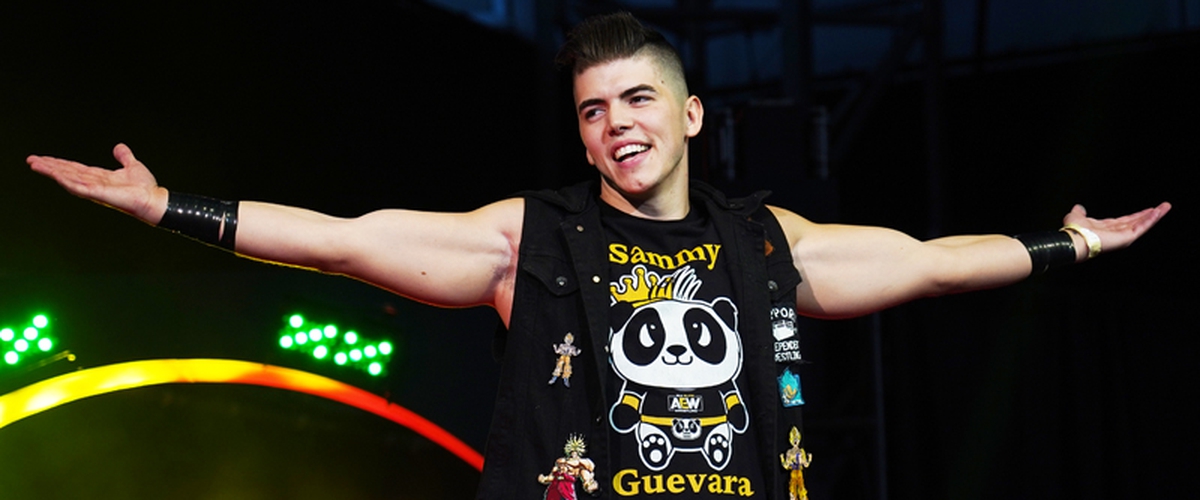 The Covid-19 Pandemic has forced most of life around us to be put on hold. In fact 2020 will be remembered as the year we viewed sports and entertainment in a whole new way.
One change, as wrestling fans know, is the broadcast of both WWE and AEW with no fans in attendance. To the credit of both organizations, WWE's RAW, Smackdown and NXT as well as AEW Dark and AEW Dynamite have continued without interruption.
While performing in empty venues has left most wrestling fans with a void for the excitement, they have filled our need for wrestling.
The biggest hurdle for the creative teams has been two fold. One being travel restrictions and two being the health and well being of the wrestlers themselves. Whether they could not travel from their homes or they chose not to risk their health, many performers have been unavailable for the past two months. With this in mind, both productions decided to film weeks worth of matches at one time to utilize who they had available.
I don't blame them at all. Like I said it did give us wrestling junkies the content we crave. However, like many people, I quickly became bored. I mean you can only watch Daniel Bryan vs. Cesaro or the team of Austin Theory and Angel Garza lose so many times in a row, before you start missing the rest of the rosters.
But don't worry wrestling fans help is on the way !
More superstars have started to migrate to their respective arenas as restrictions have begun to lift. New and live programming has hit the airwaves this week, with many stars returning.
So with that in mind, I give you the top 5 reasons I watched wrestling week after week during the pandemic.
5. The Women of WWE
It seems like many of the women wrestlers were able to make the scene and they put on some good television. The Bayley/Sasha Banks relationship angle; the battle of Asuka/Shayna Baszler/Nia Jax heading to Money in the Bank as well as good matches from Liv Morgan, Carmella, Dana Brooke and the queen Charlotte Flair, all made for interesting watching.
4. Drew McIntyre
Following his WWE title win over the Beast Incarnate Brock Lesner at WrestleMania 36, McIntyre has been a beast. I wasn't sure what they would do with his title reign but it appears they will continue to make him an unbeatable force for the time being. He is very likeable and his rise through the WWE is very relatable. It looks like they have decided to make him the face of WWE, at least for the time being, and that is a good thing.
3. Chris Jericho on the mic
With Jim Ross being one of the travel issues for the AEW Dynamite broadcasts, Le Champion himself, Chris Jericho has been filling in for him calling the matches on Wednesday nights. Simply, he has been, should we say, Magnifique.
Much like Vince McMahon himself was a classic on the mic ringside for WWE, Jericho brings comedy but knowledge in the way only a good heel can. Whether you like his bad boy persona or not, he is must-hear broadcasting, when he is on the mic.
2. Zelina Vega
The part time wrestler, full time manager has been a driving force the last month in WWE. Her stable of Andrade, Austin Theory and Angel Garza have continued to be a weekly presence and Vega stands out as a prime time player. I wouldn't be surprised to see her add another superstar to her group and wrestle more in the near future.
1. Darby Allin/Sammy Guevara
These two young superstars of AEW are the future of the brand.
Not only when they face off against each other, but any big time match they are in, they excel. I have watched these two do some memorable matches in the independent promotions before signing with AEW and now they are must see tv when they hit the ring. Both posses ring acrobatics as good as any in the world of sports entertainment.
When they are in the ring, you can expect anything and everything to happen. They never hesitate to put their bodies on the line to give the wrestling fans the high flying acrobatics they love.
Outside the ring Guevara is making the most of his popularity.
He is a YouTube star where he has vlogged his career from his humble beginnings to now, which is a wildly entertaining look at behind the scenes life of being a pro wrestler. His journey, that began with weekly Indy matches has grown into a huge following with over 106,000 subscribers to his channel, while some of his videos have been viewed over 250,000 times.
He is definitely worth the follow.
---