Where Does Nick Foles Go From Here?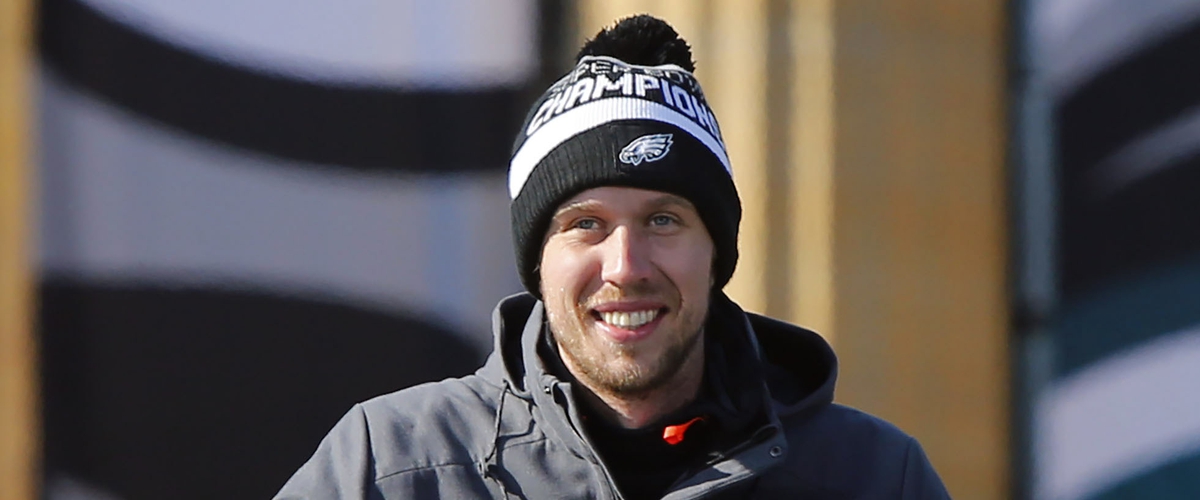 Super Bowl 52 MVP Nick Foles led the Eagles to an improbable victory over the Patriots last Sunday. He filled in for MVP contender Carson Wentz, and despite everyone outside of Philadelphia not believing in a Wentz-less Super Bowl, Foles delivered. In the process, he undoubtedly earned a starting quarterback job for 2018. Foles may have had some rough times as a starter for the Rams, but let's not forget, Foles was very good in his first stint as the Eagles starter. He even put up a higher QBR than Peyton Manning in 2013, which is the year Manning broke all the records imaginable.
Foles has some stiff competition in the quarterback market however. A huge disadvantage right out of the gate, he is not a free agent. The Eagles are certainly not going to release him (for no other reason than a good publicity stunt) in order to get some draft picks for him. It will be interesting to see what kind of picks a team would be willing to give up for him, with a fairly deep draft class at the position this year. The free agent class is also interesting, outside of Drew Brees, who seems like a lock to return to New Orleans, and Kirk Cousins, Foles might be the best available quarterback. However behind him are Case Keenum, Sam Bradford, Teddy Bridgewater, Josh McCown, and Brock Osweiler, who may not have the resumè Foles has, but may be more appealing from a value standpoint. Foles $4million salary is nothing outrageous, but if a team can sign Case Keenum for $7million, and not lose any draft picks, they might have to consider it.
As far as my guess is concerned, I have a feeling we see Nick Foles return to the stadium where he played the game of his life, only this time, it'll be his home stadium. The Vikings are losing all 3 of their quarterbacks to free agency so they obviously have a need. Why Foles? Their new offensive coodinator John DeFilippo was Foles quarterbacks coach in Philadelphia last season. Seems like a slam dunk to me.
The quarterback market will be a fun one to follow this offseason, if the shock Alex Smith trade is anything to go by, we are in for more surprises in the next few months. Hopefully I one of those surprises for you, i like being right.
---