"The Stack" 3-4-19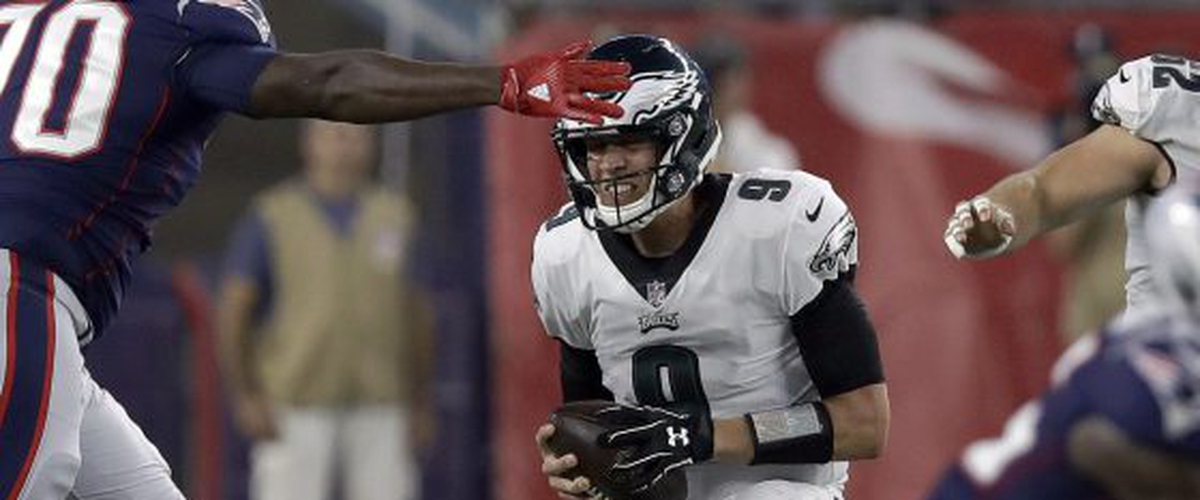 Nick Foles will be signing with the Jacksonville Jaguars once the new NFL Plan year starts on March 13th.
For the first time in exactly a month, The Stack is back. I know I have missed a lot including Manny Machado and Bryce Harper signing with the San Diego Padres and Philadelphia Phillies respectively, Zion Williamson getting hurt and plenty more. Hopefully next year we won't be taking a class and we won't be so tired. It is March though and that means we are in the month of madness! We are going to see a number of fantastic college basketball conference tournaments over the next couple of weeks a couple of them start today. We will be posting every day for the next few weeks so let's get right to "the stack" for today, Monday, March 4th:
Nick Foles to sign with the Jacksonville Jaguars
The new NFL season does not officially start until March 13th, but we've already seen a trade take place with Joe Flacco going from the Baltimore Ravens to the Denver Broncos. It now appears that another quarterback domino is falling. Philadelphia Eagles quarterback Nick Foles is a free agent after the Eagles declined to place the tag on him. And Foles will be signing with the Jacksonville Jaguars by the sounds of it. It's not a surprise. The Jaguars offensive coordinator is John DeFilippo and he was with the Eagles a couple of years ago when Foles won the Super Bowl. Because of that familiarity, Foles signing with the Jaguars makes sense. That means Blake Bortles is out which isn't surprising. Foles won't succeed though unless the Jaguars get some offensive weapons around him. Still though, this is a good move for the Jaguars because Foles is certainly an upgrade over Bortles.
The NFL Combine is currently taking place in Indianapolis. I believe today is the final day with the defensive backs taking the field. Mississippi State defensive lineman Montez Sweat ran really fast on Sunday. Oklahoma quarterback Kyler Murray measured in a bit higher than most people thought and that will help his draft stock. A lot of guys are helping themselves. Certainly there are some who are not. With the NFL Draft less than two months away, there is still a lot that can and will happen. Can't wait to watch it all unfold.
Atlantic Sun Conference tournament preview
The Atlantic Sun is the first conference to begin their conference tournament and the tournament will, as in years past, will take place on the campus sites. Liberty and Lipscomb both finished 14-2 in conference play. Liberty played really well and it was perhaps a little surprising, but I'm going with the team that won this tournament last year and has been the strongest team for most of the year. That would be the Bison of Lipscomb.
Predicted conference tournament winner: Lipscomb
Coming up Tuesday: More conference tournament previews plus other top stories and headlines from the sports world
---