Five Racing Pioneers Added To 2017 Hall Of Fame Nominees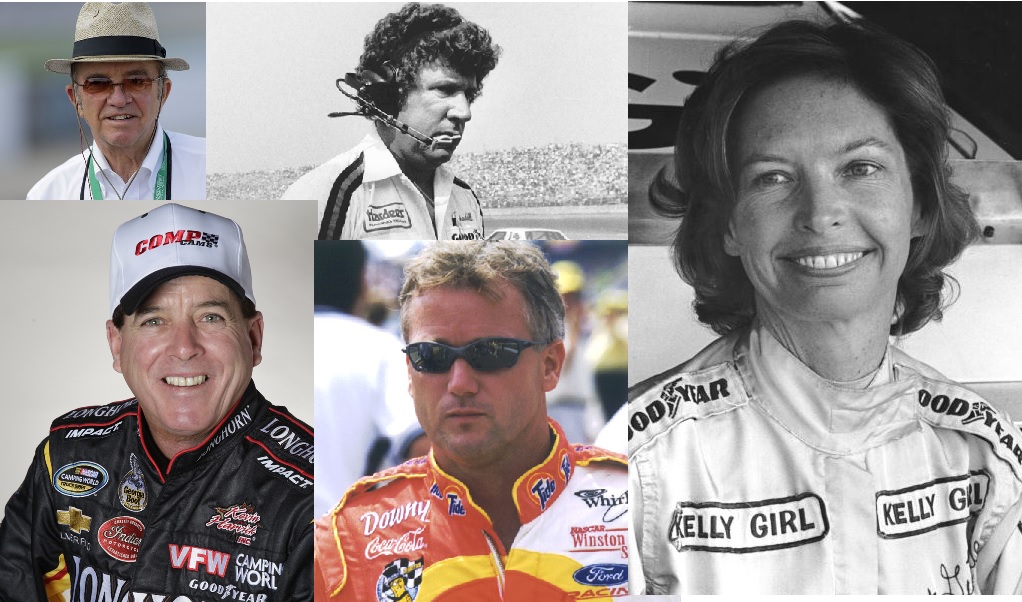 Jack Roush, Waddell Wilson, Ron Hornaday, Ricky Rudd and Janet Guthrie are just 5 of the 20 nominees for the NASCAR Hall Of Fame 2017 class. Voting will be held on May 25th
The list of this years 20 nominees for the 2017 NASCAR Hall Of Fame Class was recently published, and along with some noteable favorites returning again to the voting roster, there are 5 new class members that deserve their own spotlight.
One is a pioneer for women everywhere - Janet Guthrie - the first woman to compete in a NASCAR premier series (now Sprint Cup race) in Feburary 1977. She finished 12th.
Two drivers made the list. Ron Hornaday Jr and Ricky Rudd, who won the 1977 Brickyard 400. Hornaday is a 4-time Camping World Truck Series Champ.
Team Owner Jack Roush is new to the roster this year. Owner of Roush Fenway Racing, which employs drivers such as Chris Buescher, Ryan Reed and Bubba Wallace on the Xfinity side and Ricky Stenhouse Jr, Greg Biffle and Trevor Bayne on the cup side, Jack is a five time car owner champion is the sports three national series'
And last, but not least, Waddell Wilson is a championship engine builder who hails from Bakersfield, NC. He was a former winning crew chief for the Daytona 500 in 1980, 1983 and 1984. His mechanical expertise has helped drivers like Bobby Allison, Geoff Bodine, Cale Yarborough and co-nominee Ricky Rudd.
The nominees were selected by a nominating committee made up of representatives from NASCAR and the NASCAR Hall of Fame, track owners from both major facilities and historic short tracks and one member of media. The committee's votes were tabulated by accounting firm Ernst & Young.
Five inductees will be elected by the NASCAR Hall of Fame Voting Panel, and from a nationwide fan vote on NASCAR.com. Voting takes place in Charlotte, NC on Wednesday, May 25th.
---