Popular NASCAR Magazine Falls Victim To "Profitability"
American City Business Journal, the parent company to NASCAR Illustrated as well as several other newspapers and publications, announced Thursday that it would put the company to bed, citing the lack of a "pathway to profitability in an environment that has become increasingly digital." The magazine's CEO Whitney Shaw sent an email to staff that read in part:
 

Obviously, we don't make decisions like this lightly nor do we ever forget that peoples' lives are affected. Unfortunately, I simply did not see a pathway to profitability in an environment that is becoming increasingly digital and where economics of newsstand sales have changed so dramatically.

"The final issue of Illustrated is currently at the printer."
Read more: http://autoweek.com/article/nascar-sprint-cup/charlotte-media-company-kills-nascar-illustrated#ixzz4DCQmzcdr
That's a heck of a way to get a pink slip, isn't it - via email?
When I first started writing my racing blogs, and writing The NASCAR Beat for my local paper The Lawrence Eagle Tribune, I asked for some advice and critiques from one of my favorite columnists at NI, Carolyn Brewster. Here is her tweet to me that gave me the motivation to keep plugging away...
@NateWHAV well done on the blog!!!!

— Carolyn Brewster (@carolynbrewster) February 24, 2014
This was back when I was a race recap announcer for a local community radio station and tried my hand at writing. Ever since then, whenever I picked up a copy of NASCAR Illustrated the first thing I would look for was Carolyn's column. I'm going to miss that terribly.
NASCAR Illustrated started publishing their full color magazine in 2010 after it was created from it's sister company, NASCAR Scene, which started in 1977. NI had a circulation of 85,000 readers. Seems like alot, right? So why did they cite "lack of profitability" in a growing digital marketplace? I remember several issues where they had collectors covers, like Season Previews, Best Of's, barbecue/grilling issues, and more. If I couldn't find a particular cover to complete my series, I would go hunting through every book store, department store and convenience store until I found them all. At the time of this story I have a few issues left that I keep on my bookshelf. 
Speedway Illustrated, a magazine by Dick Berggren, has half the circulation of NI but it still going strong. The difference is his magazine is produced by a family owned business. So what is the competition that is causing NI to fold? Some people still like the smell, feel and touch of a paper magazine. Online news papers are taking over for print issues, and websites like NASCAR.com have all the news you need no closer than the search box. 
But it's not the same as black and white. Colorful black an white. I wish all of the writers, editors and staff at NASCAR Illustrated the best of luck in their future endeavors. Maybe you can inspire more future writers like Carolyn did for me :)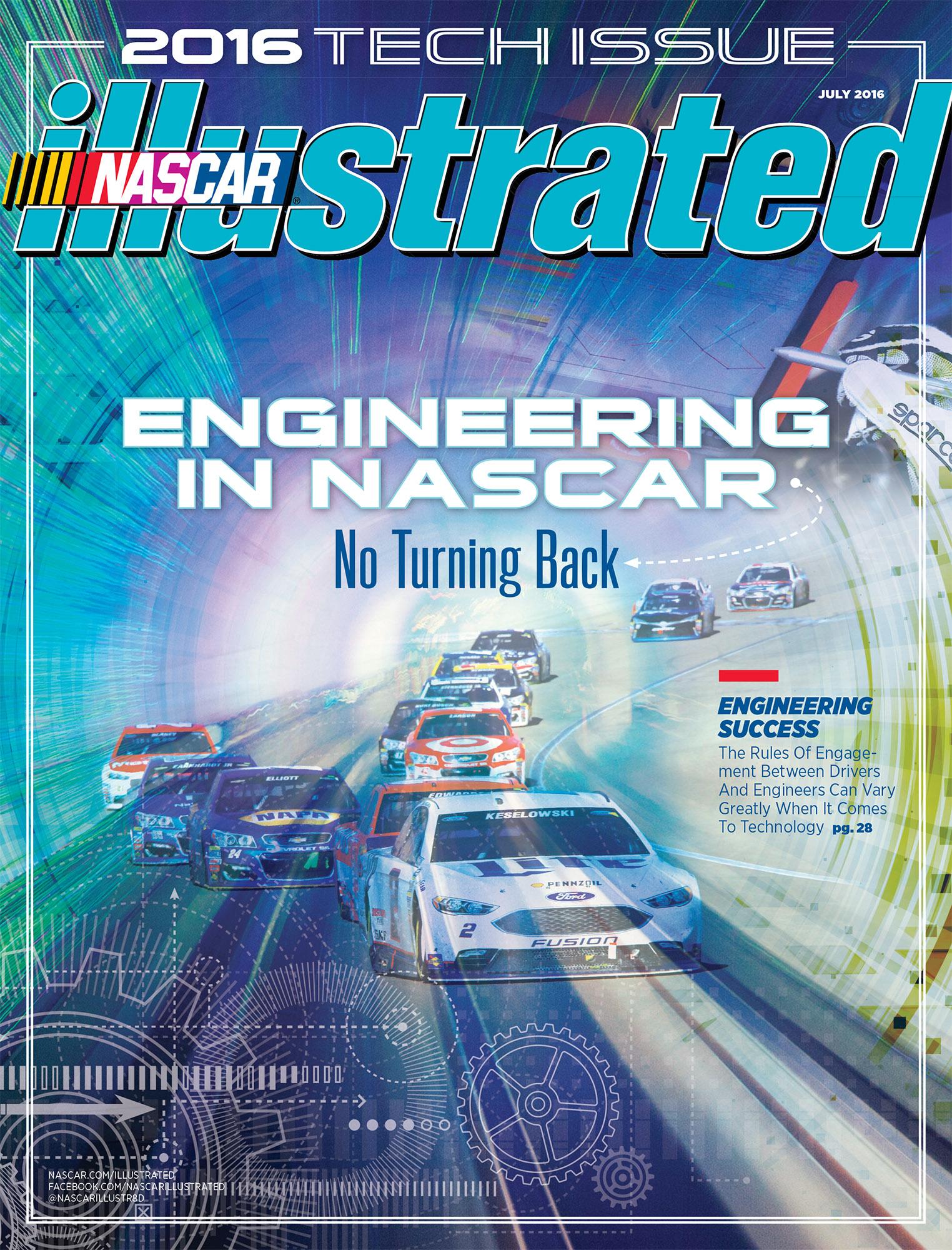 ---