Two Drivers Are Better Than One - Jones Joins Furniture Row in 2017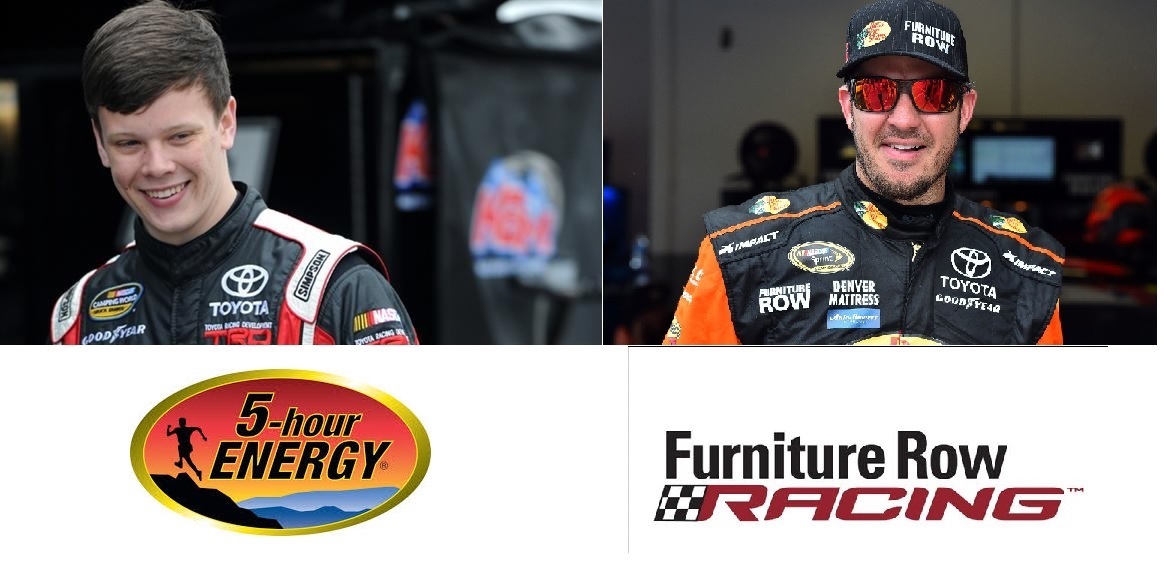 Erik Jones will drive the #77 5 hour energy Toyota for Furniture Row Racing in 2017, joining Martin Tuex Jr who just signed a contract extension
Furniture Row Racing formally introduced young NASCAR star Erik Jones as driver of a second NASCAR Sprint Cup Series car the team will field in 2017. Jones will drive the No. 77 Toyota with sponsorship from 5-hour Energy.
"We have a contract with Erik for one year, and we hope to make that many more," said team owner Barney Visser, who also added the team planned to obtain a Charter for next season.
He has three previous Cup starts, all in Joe Gibbs Racing Toyotas. He filled in one race (Kansas) for an injured Kyle Busch in 2015 and then substituted for a suspended Matt Kenseth at both Texas and Phoenix later in the season. He scored a career best 12th-place finish in Kenseth's No. 20 Toyota at Texas.
It was a big weekend of news for the Denver-based Furniture Row Racing. The team announced Friday it had resigned current driver Martin Truex Jr. to an additional two-year contract that takes effect starting in 2017.
Truex said this weekend that he welcomed the news of his team's expansion.
"Obviously they've been working on it for quite a while. I think for us, and the long-term future of our company it's a good thing. It's stability. It's more people, more money coming in. You could probably race two cars cheaper than one as far as per car. Bringing in more sponsorship will help."
Last year's NASCAR Camping World Truck Series champion, Jones currently is fourth in the XFINITY Series points standings with three victories -- he is first in the NASCAR XFINITY Series Chase Grid.
---