Why Hendrick Motorsports Will Not Win The Title in 2016
When you're building so many engines for a race team as Hendrick Motorsports, there's bound to be snags in the design, technology, or personnel that throw the proverbial monkey wrench into the process. After Sunday's snafu with the 48 team of Jimmie Johnson being the cause of an 18 car wreck and ensuing red flag, one begins to wonder - is Hendrick spreading themselves too thin? Are the extending too many olive branches?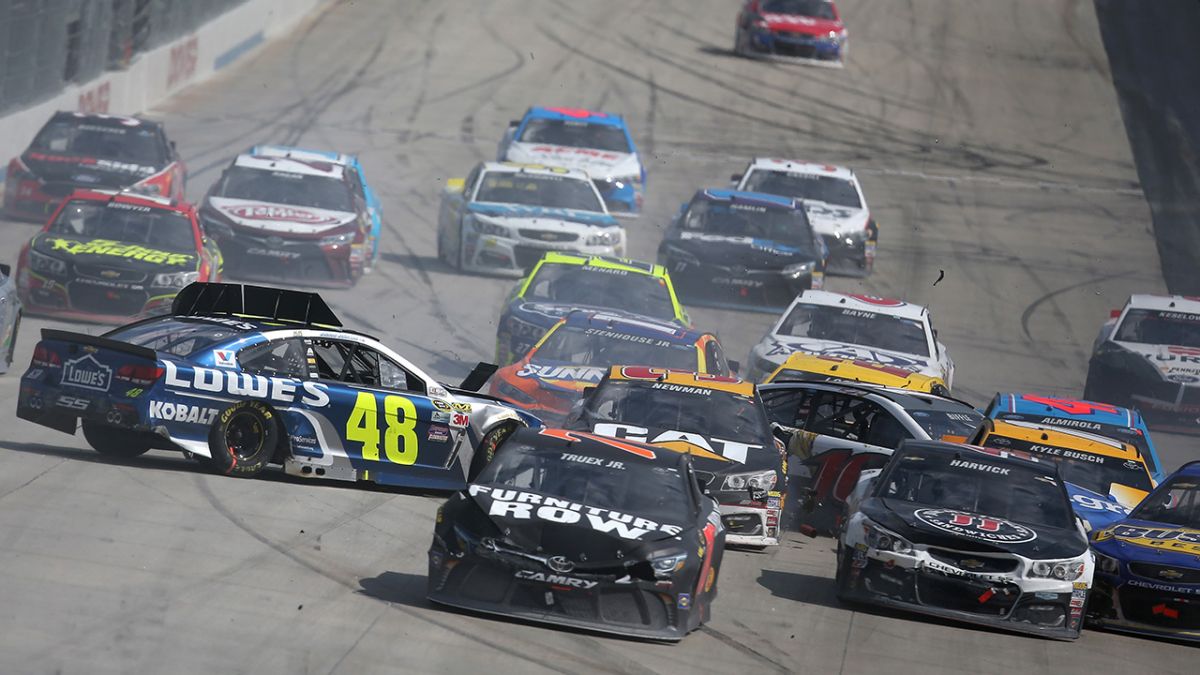 HOUSTON WE HAVE A PROBLEM - OR TWO - 2014
During The Bank Of America 500 in Charlotte in the Fall of 2014, Dale Earnhardt Jr suffered a broken gear shift only 134 laps into the race, relegating him to a dissapointing 20th place finish and putting him all but out of contention for the Chase For The Sprint Cup. The same thing happened to the 48 team earlier in the year. Eranhardt Jr swore he had the problem addressed, leaving him and his crew chief Steve Letarte dissapointed and uncertain with their chase hopes.
REVERSE GEARS AND LUGNUTS SIDELINE JOHNSON AT HOMESTEAD - 2O12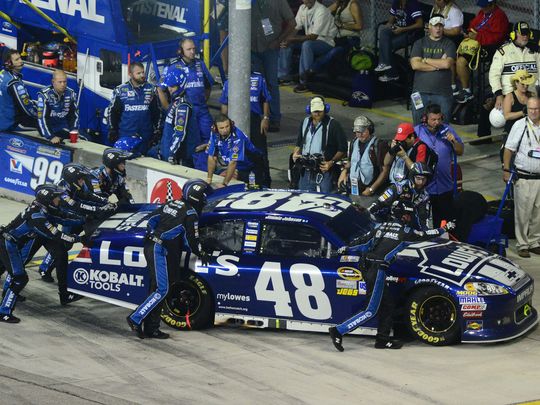 Jimmie Johnson had Team Penske's Brad Keselowski his clutches during the season ending race at Homestead Miami Speedway - that's until his rear end housing broke after (not related to an earlier loose lugnut) billowing smoke into his cockpit. It would be the type of thing that you would think wouldn't knock the champ out, just maybe stun him. But it was Keselowski that would pick up his first Sprint Cup title that year.
KHANE BLOWS UP DURING POLE QUALIFYING (THE ENGINE, NOT THE DRIVER) -2016
"I got out of the car about when it started smoking but I shut the car off in Turn 1 after I took the lap and then in Turn 3 it started smoking a little," Kahne said. "And then I could here it running so I shut everything off, batteries, everything in there. I got out and it was still running. It just kept running until I drove away in the ambulance and then it just shut off. I'm just really confused on what was going on. I really have no idea."
This is the tip of the iceberg for Hendricks' problems over the past 10 years. Yes they have accomplished alot with Jimmie's 76 wins, Jeff's retirement from racing, and Chase Elliott filling the 24 seat and coming into his own in a sport that will keep flourishing as long as the racing stays exiting and vital. But with Hendrick supplying engines, chassis and technical know-how to 10 Sprint Cup teams, including Stewart Haas, JGR and Furniture Row, just to name a few, I think it's time to concentrate on making sure they check their own work at HMS before they give out the good stuff to someone else.
---