2019 NBA Mock Draft
With NBA draft quickly approaching, all the young prospects are waiting to hopefully be one of the 60 players to get their name called. The New Orleans Pelicans own the first pick after winning the draft lottery. This is the first time they have owned the 1st pick since 2012 where they drafted superstar Anthony Davis. This draft, in my opinion, isn't very deep. The keynote of the draft is Zion Williamson. This kid has high praises from all the right places after destroying social media in his freshman year of college with highlight after highlight. All though this draft is shallow, I expect this to be a memorable draft for a lot of fanbases.
1. New Orleans Pelicans – Forward Zion Williamson (Duke)
No surprise here, New Orleans gets the next big thing in the NBA. Zion averaged 22.6 pts, 8.6 rpg, 2.1 apg as a freshman at Duke. This kid can do it all, he is excellent in transition and is athleticism helps him be a force on the defensive end. He shot 68% from the field, 34% from 3, and 64% from the line. With Anthony Davis being announced, it will be Zion's team from the start of the season. The Lakers traded Lonzo Ball, Brandon Ingram, Josh Hart, and 3 First Round picks (including the 4th pick this year). With a lineup of Ball, Holiday, Ingram, and Williamson, this team isn't in a bad situation. Also adding the 4th pick this year could help this team be a lot better than a lot of people thinking.
Pro Comparison: Charles Barkley
2. Memphis Grizzlies – Guard Ja Morant (Murray St.)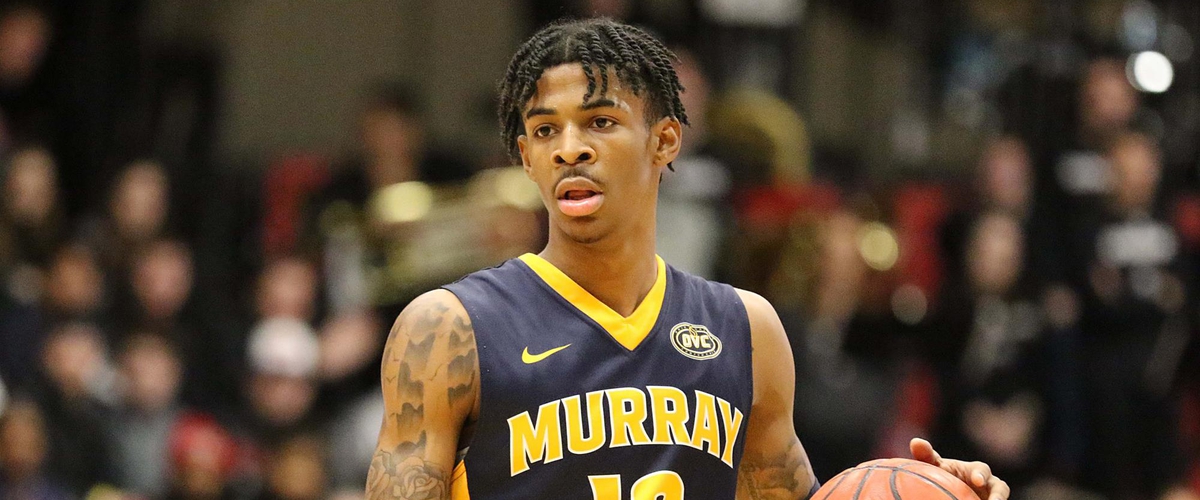 There are question surrounding this pick, "Do they go Barrett or Morant?" Well for me, the answer is easy. The Grizzlies should take Morant because if they do, they have found their guard-big combo for the next 15 years. Ja Morant and Jaren Jackson Jr. will flourish when playing together. Ja averaged 24.5 ppg, 5.7 rpg, 10 apg as a sophomore at Murray St. He is also shot 50% from the floor, 81% from the line, and 36% from 3. While I would like to see him get into the 38-40% range from 3, his athleticism allows him to blow by any defender and get his own shot. This kid could be All-NBA talent like Zion in a couple years. My final question from the Grizzlies is, since you got your guard of the future where will Conley be on the move too? Teams to watch for to try and trade their first-round pick for Conley: Utah, Detroit, and other teams looking for a veteran point guard.
Pro Comparison: John Wall
3. New York Knicks – Forward R.J. Barrett (Duke)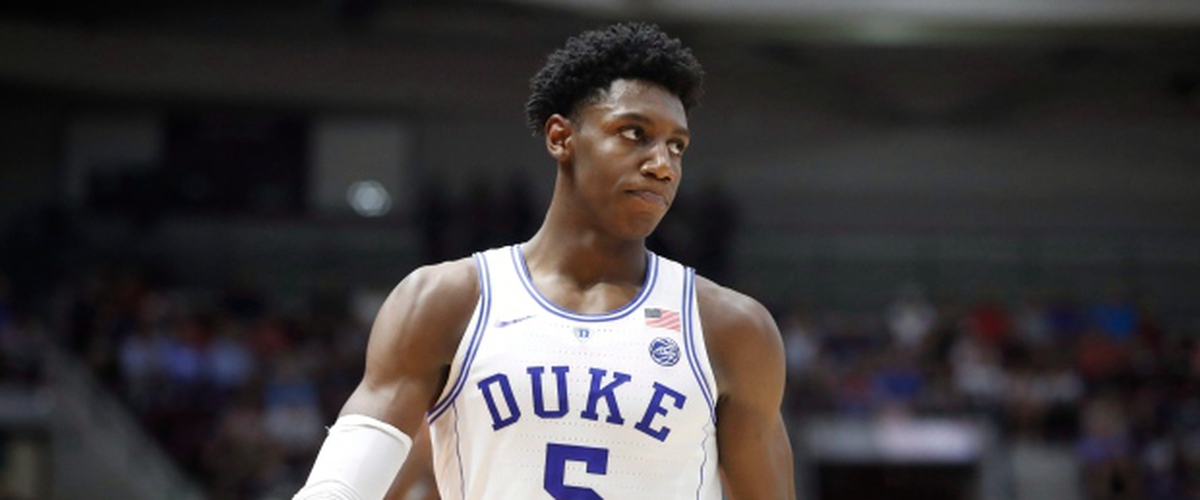 What looks like the end of tanking, as the Knicks had the best odds of getting the first pick after tanking all season, they ended up with the 3rd pick. Since they missed out on Zion, looks like they must settle with Barrett. He averaged 22.6 ppg, 7.6 rpg, and 4.3 apg as a freshman at Duke. He also shot 45% from the field, 31% from 3, and 67% from the line. I'm not the biggest Barrett fan, he has a lot of potential, but I just get Andrew Wiggins vibes from him. I think he can thrive in New York as he will be the primary scorer, but his efficiency is not very good, and I don't think the Knicks get much better unless they add another superstar or two in free agency since they have the cap room to do such thing. However, it looks like they could strike out again. R.J. Barrett could prove me wrong, in the time, Zion was out with an injury, he was actually good, but his efficiency was still in the trash. I really hope he proves me wrong, the last two guys I wasn't high on turned out to be super good. Those guys, Trae Young and Donovan Mitchell, so I hope R.J. Barrett joins that list.
Pro Comparison: Andrew Wiggins
4. New Orleans Pelicans (via Los Angeles) – Forward De'Andre Hunter (Virginia)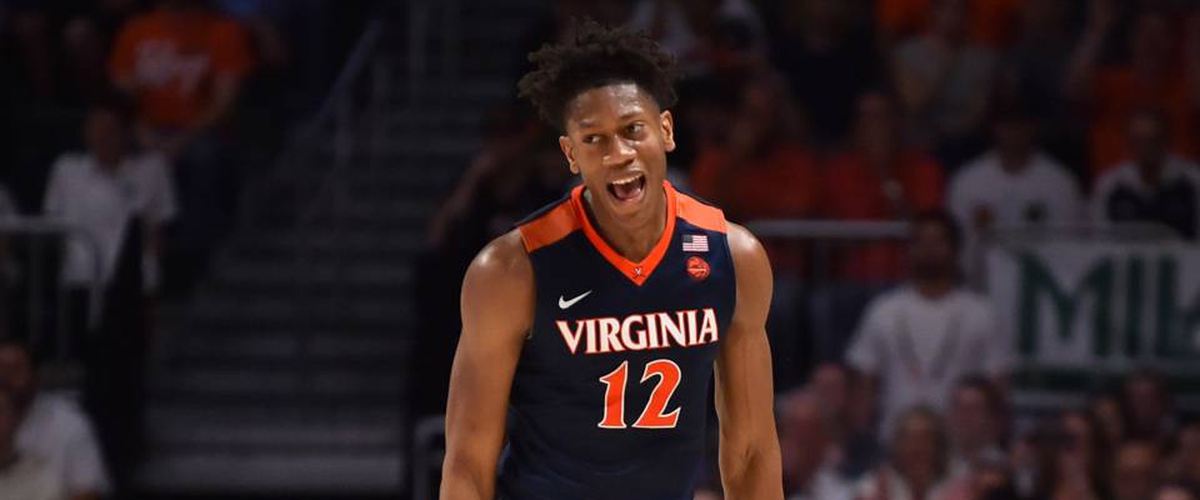 De'Andre Hunter has to be among the top prospects as the most NBA ready. His is listed at 6'8 and has a wingspan of 7'2, this height and length with his incredible defense allows him to switch on to almost anybody. Hunter in his second year at Virginia averaged 15.2 ppg, 5.1 rpg, and 2 apg. He also shot 52% from the field, 44% from 3 and 78% from the line. This the safest pick the Pelicans can possibly make, he can contribute right away and could possible anchor the bench unit. There a ton of options for this pick, I could see a situation where they move up to 3 and take Zion's former teammate, R.J. Barrett, but what would it cost? Ingram and the 4th pick? Or I could see them moving back with Atlanta where they get the 8th pick and 10th pick and take one of the bigs in the draft. I could also see them taking a chance with Bol Bol here, they have their franchise center piece in Zion. Bol is no doubt a Top 5 prospect if he never got hurt, they could take the chance and swing for fences and hope for the best.
Pro Comparison: Prime Luol Deng
5. Cleveland Cavaliers – Guard Jarrett Culver (Texas Tech)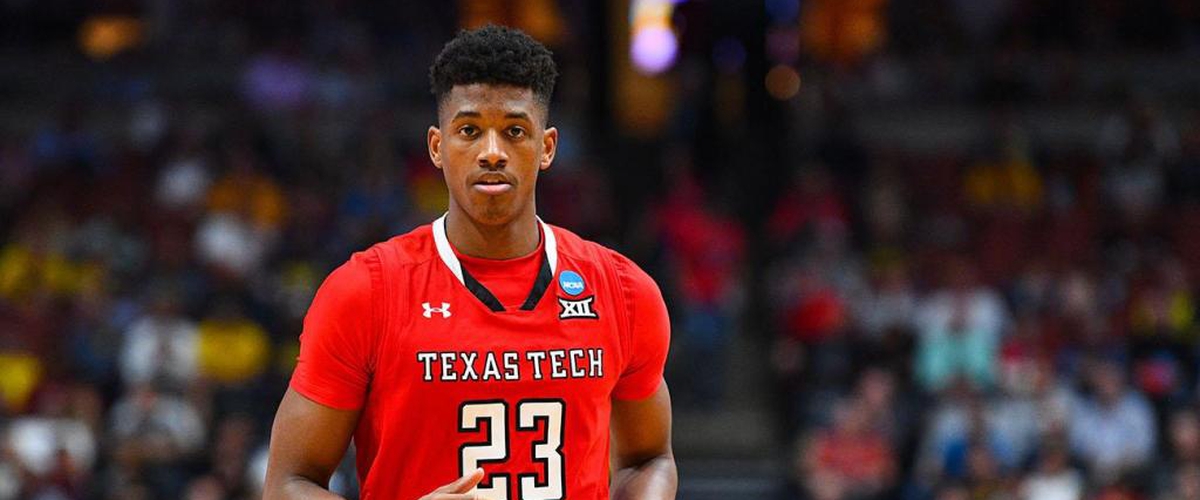 Cleveland is in a weird position in this draft. They are high enough to where, they need to consider moving back if they want someone else. Cleveland needs a wing, whether the look for a two guard to pair in the back court with last year's first round pick Collin Sexton or more a forward like Reddish. I think Culver is the safer pick, as his floor is much higher than Reddish's, but if they want a higher upside they will go Reddish. Culver averaged 18.5 ppg, 6.4 rpg, 3.7 apg in his second season at TTU. He shot 46% from the field, 71% from the line, and 30% from 3. While his 3-point percentage isn't exciting, his is still young and can improve. Cleveland can literally go in any direction in this draft and I will not be surprised, they just need some young pieces to start the rebuild around.
Pro Comparison: Kris Middleton
6. Phoenix Suns – Guard Darius Garland (Vanderbilt)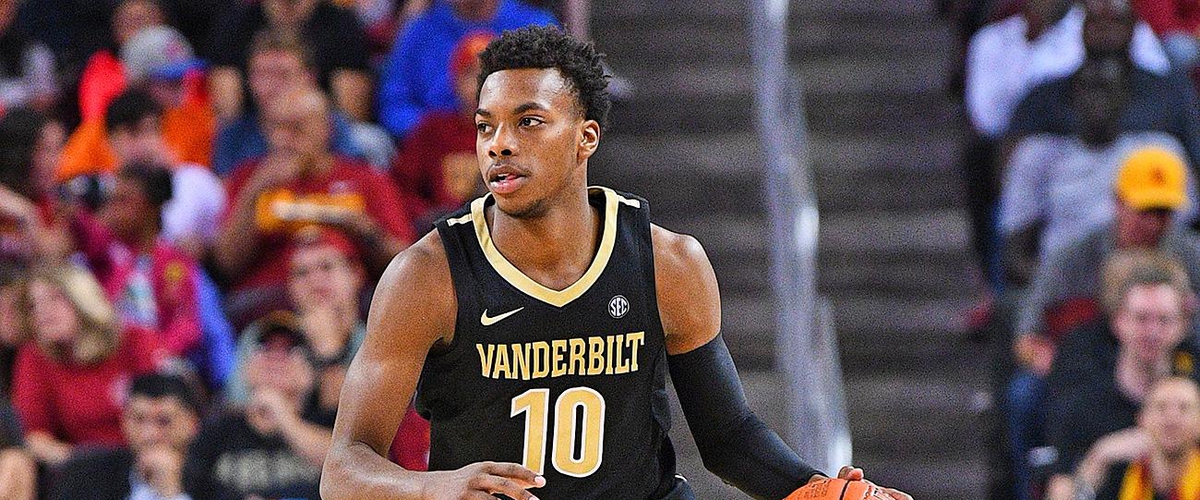 The Phoenix Suns have looking for a backcourt mate to pair with Devin Booker since they drafted him in 2015. This year, they have found their point guard of the future in Garland. Rumors have been saying Garland received a promise from the Suns, saying they will draft him if he is still there at 6. Garland only played 5 games his freshman year before tearing his meniscus in his knee, but it hasn't hurt his draft stock. In those 5 games he averaged, 16.2 ppg, 3.8 rpg, and 2.6 apg. His shooting splits, although inflated, look impressive as he shot 54% from the field, 48% from 3 and 75% from the line. If they Suns are able to land Garland, and he makes a full recovery from his knee injury, they will be a super exciting team with a big 3 of Booker, Ayton, and Garland while adding new coach in Monty Williams.
Pro Comparison: Damian Lillard
7. Chicago Bulls – Guard Coby White (UNC)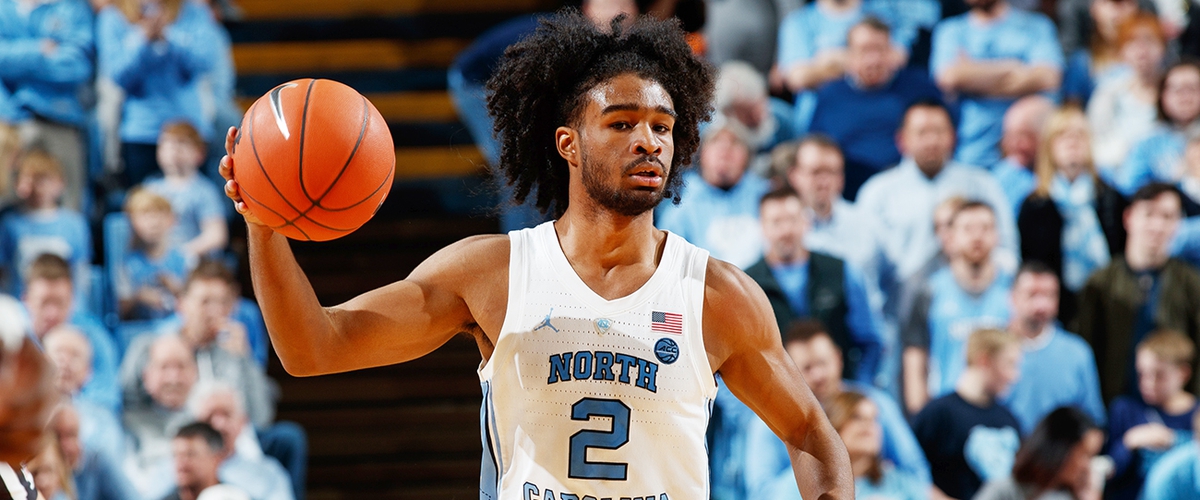 Chicago has young talent across the roster with LaVine, Markkanen, and Carter Jr. The one position they haven't found yet is a point guard. They are rumors floating they would be open to trading the pick for a veteran point guard as they look to try and compete in the East. They are looking at trying to get Conley from the Grizzlies or Ball from the Lakers, and I wouldn't be surprised if they did pass on White for one of those guards but I don't know what a package would look like and how much they are willing to give up for one of those guards so that's why I think they settle with Coby White. White in his freshman year at UNC averaged 16.1 ppg, 3.5 rpg, 4.1 apg while shooting 42% from the field, 35% from 3 and 80% from the line. I really like White and hope Chicago doesn't get a veteran and takes White. I think it could make them a very interesting and exciting team.
Pro Comparison: Gilbert Arenas
8. Atlanta Hawks – Forward Cam Reddish (Duke)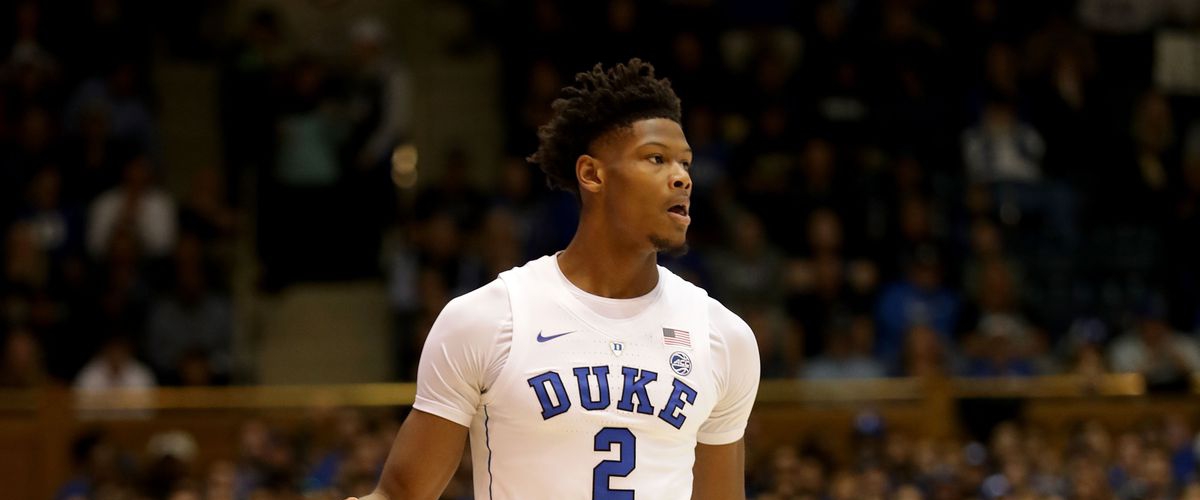 Like the teams before them, there are many directions the Hawks can go in the draft. They have the 8 and 10 pick and I expect them to take a wing and big with those two picks. With the 8 pick, I think they will be more than happy settling with whatever top wing falls to them. In this case, it will be Reddish, who I am super high on in this draft. Reddish in his freshman year at Duke averaged 13.5 ppg, 3.7 rpg, 1.9 apg while shooting 36% from the field, 33% from 3, and 77% from the line. While you may be saying this numbers aren't flashy like all the other picks before him, you have to remember he was the third option behind Williamson and Barrett, who went in the top 3.
Pro Comparison: Paul George
9. Washington Wizards – Forward Sekou Doumbouya (France)
There is a lot of unknowns surrounding the Wizards. Do they try the Wall/Beal Combo one more year, do they trade one of them? With John Wall missing almost all this season and likely most of next season due to a freak Achilles injury at his house. My best guess is they give it one more go, unless a deal they can't turn down for Beal comes up. With that being said, my best guess is they go with a wing right here. They traded away Oubre and Porter Jr., so they literally have no wings. This isn't the safest pick, but if he develops nicely, he is going to be great. Meet Sekou Doumbouya. He is a 6'9 and lengthy 3 and D guy. Some have even given him comparisons to a young Giannis. His averages aren't too hot, as only averages 6 ppg but he had a recent explosion in a game in France where he dropped 34 points. His stock has quickly risen from a top 15 pick, to now a top 10 pick, Washington may have finally found their wing to pair with John Wall and (hopefully) Bradley Beal.
Pro Comparison: Giannis Antetokounmpo (lite)
10. Atlanta Hawks – Center Jaxson Hayes (Texas)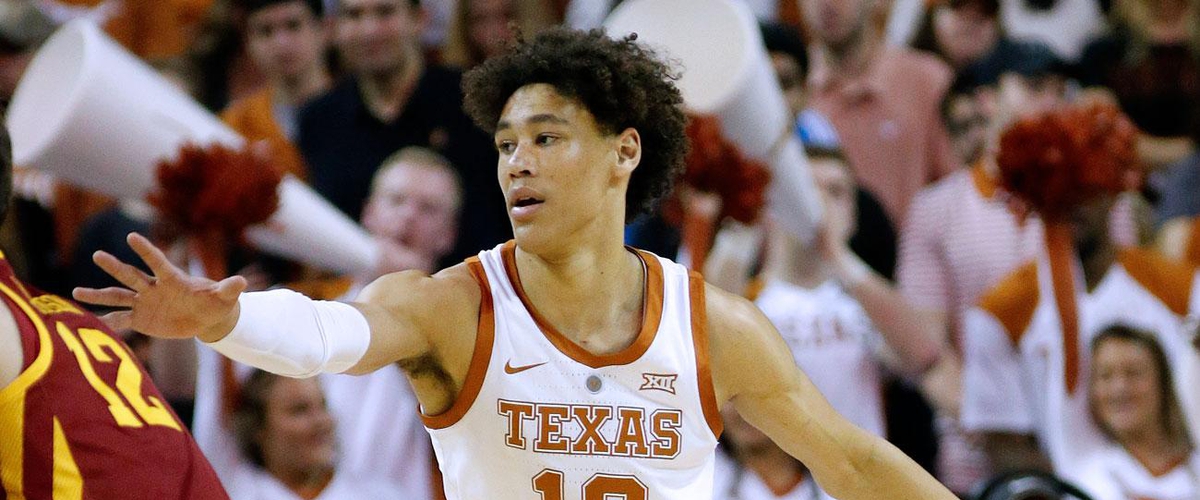 In my honest opinion, depending on what Atlanta does here in the draft and free agency, I could see them contenting for a playoff spot in the weak eastern conference next year. I originally had them taking a shot on Bol Bol here, but with them actually looking like they might be somewhat competitive next year, I expect them to take the safer pick here. Hayes is a super lengthy and athletic big, who can protect the rim and get some easy post ups. Hayes in his freshman year at Texas averaged 10 ppg, 5 rpg, and 2.2 bpg. He shot 73% from the field and 74 % from the line. With a projected lineup of Young, Huerter, Reddish, Collins, Hayes, I really excited to see the Hawks next year. They also have the 17th pick, which could provide some more young depth for them.
Pro Comparison: Dwight Howard
11. Minnesota Timberwolves – Forward Rui Hachimura (Gonzaga)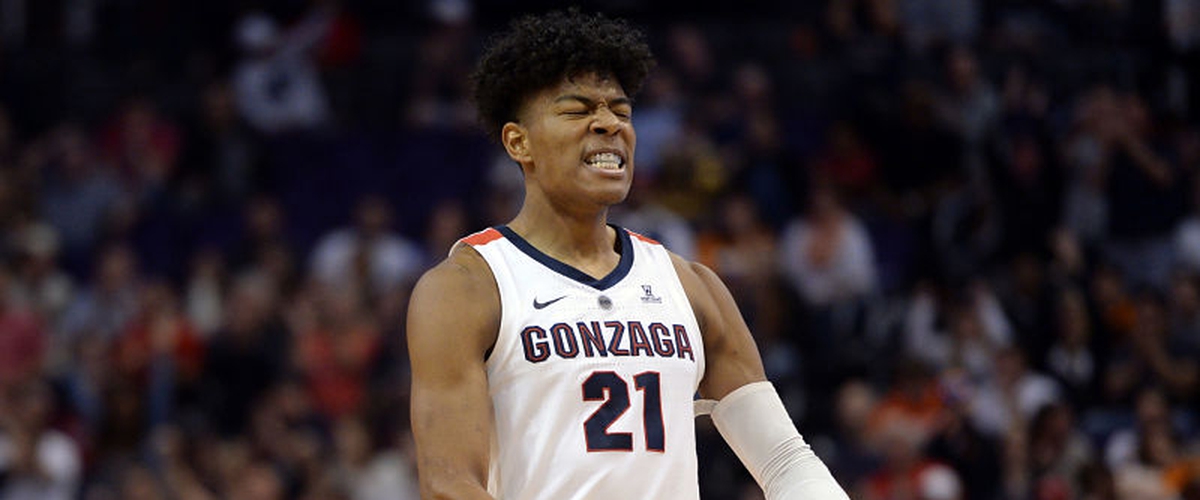 My initial thought for the T-Wolves would be Langford here, but there is a rumor circulating that Rui has got a commitment from Minnesota at 11. He would be the first Japanese born player to be selected in the lottery. Rui in his junior season at Gonzaga averaged 19.7 ppg, 6.5 rpg, and 1.5 apg. He shot 59% from the field 42% from 3 and 74% from the line. Rui will most likely be the best available player at this pick, unless something crazy happens in the top 10. I could see him playing a lot of power forward in Minnesota with Wiggins at the 3 and Towns at the 5. Whatever the case may be, I like this pick a lot for Minnesota.
Pro Comparison: Paul Millsap
12. Charlotte Hornets – Center Bol Bol (Oregon)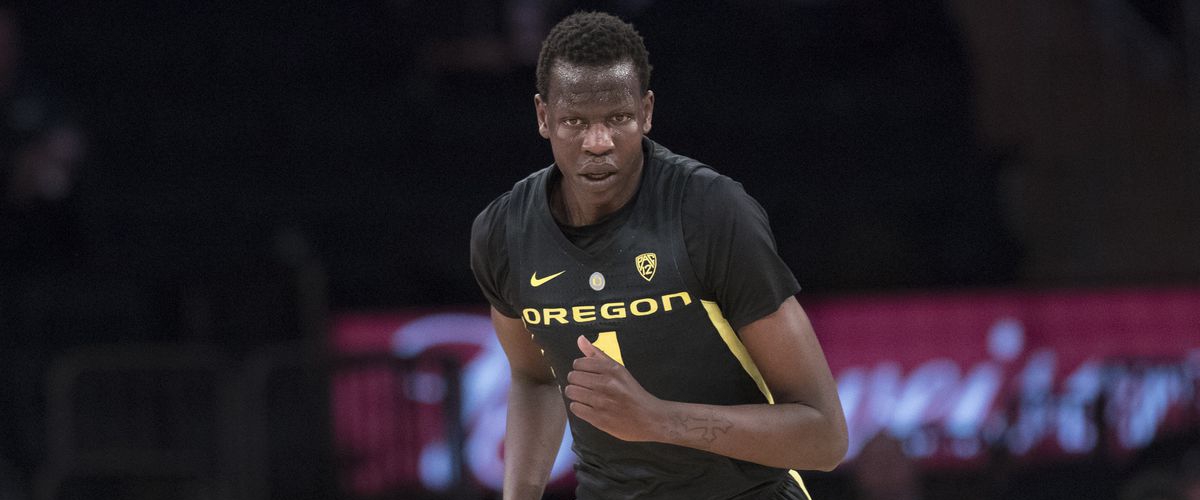 Bol is one of those high risk/high reward guys. Bol was projected to go top 5 before a foot injury ended his season. In my opinion, he will be top 3 player from this draft class. He is the son of former NBA, Manute Bol, who was one of the tallest players ever standing at 7'7. Bol Bol is 7'2 and still growing and has a wingspan of 7'8 wingspan. Bol his freshman season at Oregon averaged 21 ppg, 9.6 rpg, and 2.7 bpg. He also shot 56% from the field, 52 % from 3, 76% from the line. With the Anthony Davis trade being complete at this point, I think this hurts Charlotte. It makes LA a enticing option for a lot of players, one being Kemba Walker. Regardless of what Kemba decides to do, Charlotte got one of the best players in the draft.
Pro Comparison: Kevin Durant
13. Miami Heat – Guard Kevin Porter Jr. (USC)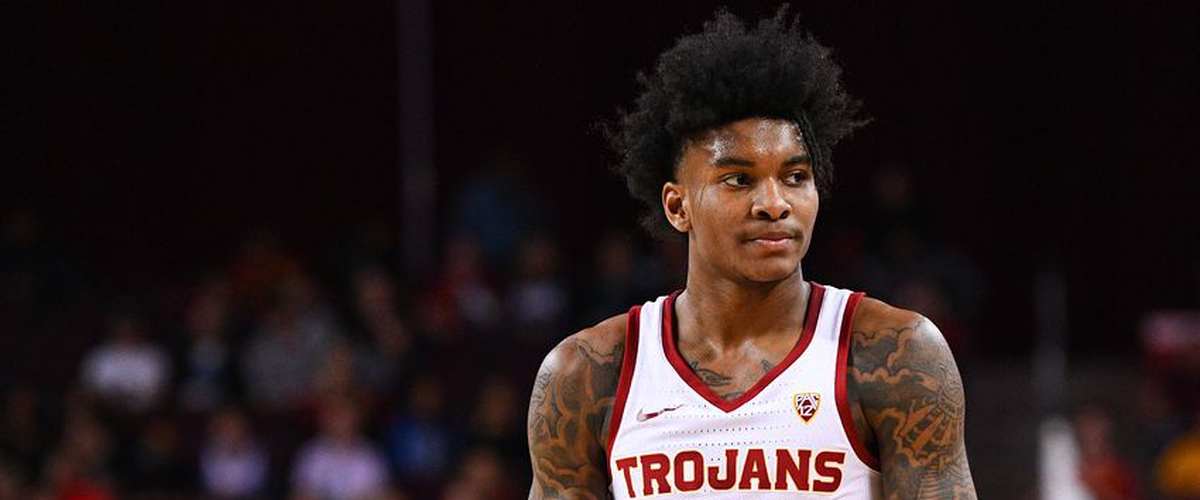 With the retirement of Miami's beloved Dwayne Wade, Miami is looking for a replacement. While both Porter Jr. and Langford are intriguing with this pick, Porter Jr. is the better scorer out of the both. The only red flag with Porter Jr. is his off-court issues. He was suspended his freshman year at USC for "conduct issues". This is big for Miami because if they take a kid with off the court issues, it's not just any city, it's one of the party capitals of the world. I think Miami looks past this and takes a gamble with Porter Jr. He averaged 9.5 ppg, 4.0 rpg, 1.4 apg while shooting 47% from the field, 41% from 3 and 52% from the line. While his averages aren't as good as Langford's, he is incredibly more efficient especially from the 3. There are also rumors that Miami might jump in to the Mike Conley sweepstakes, if they do, I expect them to trade this pick. Also, shout out to the guys at All You Can Heat, Duncan Smith and Kenneth Wilson for the conversation on the Miami draft pick!
Pro Comparison: Dwayne Wade
14. Boston Celtics – Forward Brandon Clarke (Gonzaga)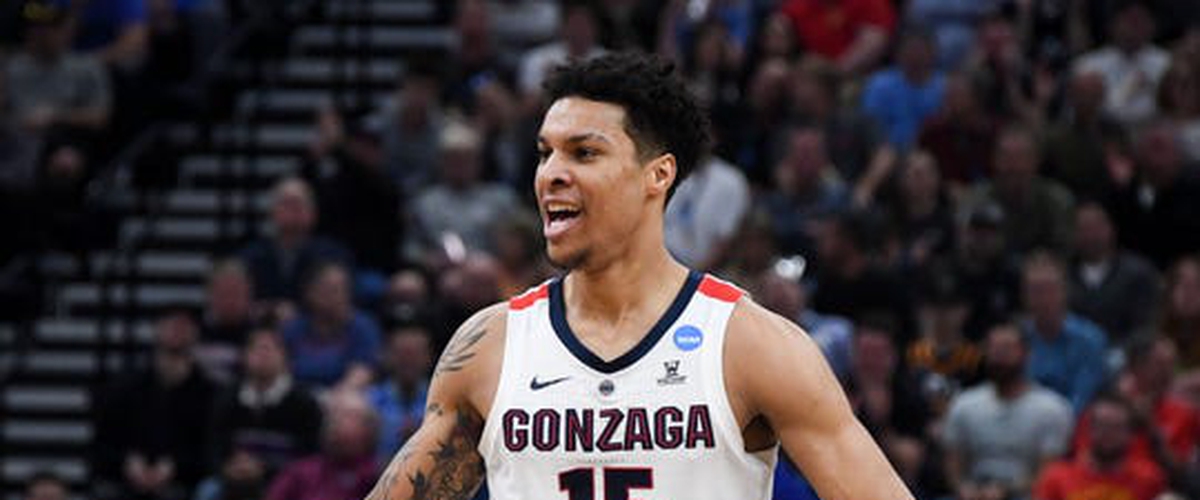 Before we get to the Celtics pick, this off-season hasn't got off to the start Boston would have liked. There is a strong case that Boston may lose Kyrie Irving and Al Horford to free agency, this is huge because these guys were a big reason why the Celtics were successful last season. Anyways, I've heard a lot of rumors about Brandon Clarke. I heard Charlotte loved what they seen in the workouts, but with Bol Bol still on the board, I don't think they pass up that opportunity. He now falls to Boston, and I think this is perfect. He can switch between the big positions, he is incredible defender, and his offensive game may not be there yet, him going to Boston is the most ideal situation. This allows to keep developing an 3 point shot while playing good defense on a contending team. He averaged 16.9 ppg, 8.6 rpg, and 3.2 bpg. He shot 69% from the field, 69% from the line, and 27% from 3. Boston is looking for proven guys to help fill out this young core, this guy is probably high on their list.
Pro Comparison: Serge Ibaka
15. Detroit Pistons – Forward Nassir Little (UNC)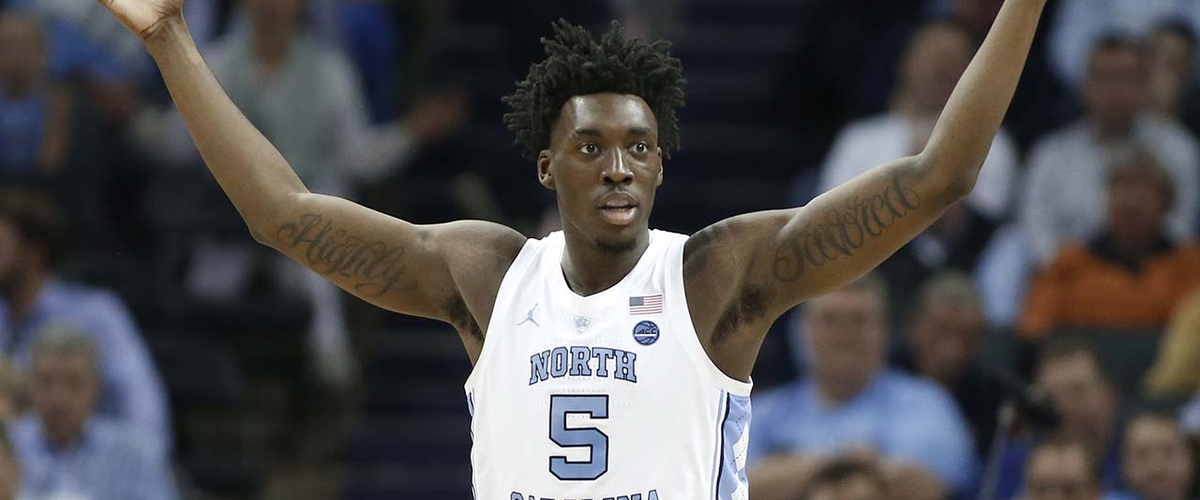 To be completely honest, I wasn't a big fan of Little's when the season ended. After watching highlights and see interviews, I really like this pick. The kid really carries himself and has a nice understanding of the game. I think he can contribute immediately for the Pistons in the frontcourt with Blake and Dre. Although he is only 6'6, he has a 7'1 wingspan which helps him be such a great defender. He averaged 9.8 ppg, 4.6 rpg, 0.7 apg while shooting 48% from the field, 27% from 3, and 77% from the line. With Langford still on the board at this point, it will be tough for the Pistons to pass on him but I've heard Little has made quite the impression on a lot of teams. I could also see Detroit trade back in the draft for K.Z Okpala or even trade the pick completely for a veteran point guard like Conley. Regardless of what happens with this pick, as long as we get some length on the team, I think we should be fine next year.
Pro Comparison: Jaylen Brown
16. Orlando Magic – Guard Romeo Langford (Indiana)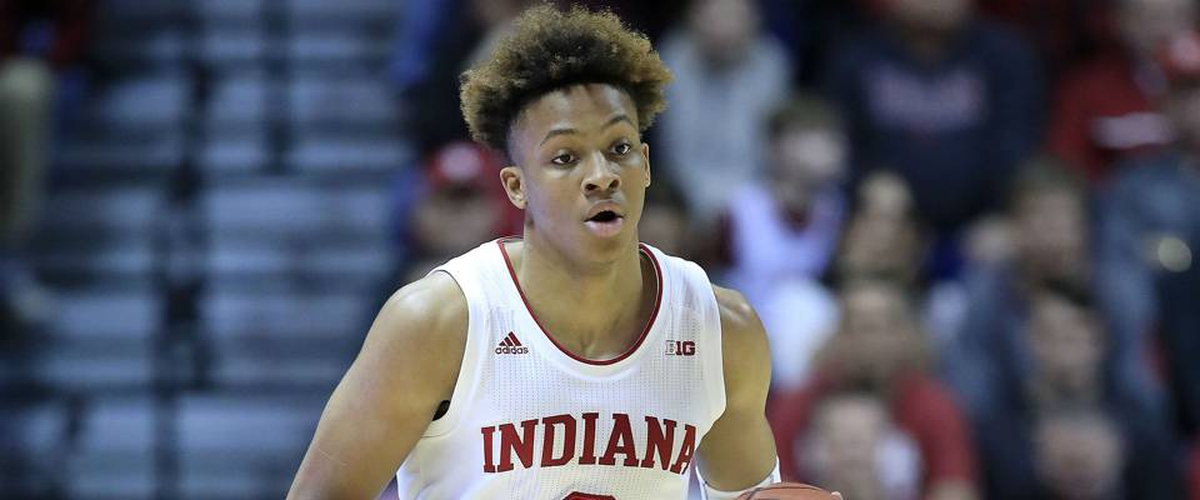 Langford's fall in this draft is what Orlando is hoping for, in the most respectful way to Romeo. Orlando needs a playmaker, scratch that, they need a back-court threat. They traded for former #1 pick Markelle Fultz during the season, and the thought of Fultz and Langford when fully healthy should really excite Orlando. Langford averaged 16.5 ppg, 5.4 rpg, 2.3 apg while shooting 45% from the field, 27% from 3 and 72% from the line. Langford had thumb injury on his shooting hand that shut down his season early. That is probably the reason his percentages weren't the best and will probably lead to his fall in the draft. If his thumb has a complete recovery and he can shoot the ball at least a 35% clip, he will easily be a top 10 player from this class.
Pro Comparison: James Harden (lite)
17. Atlanta Hawks (via Brooklyn) – Guard Keldon Johnson (Kentucky)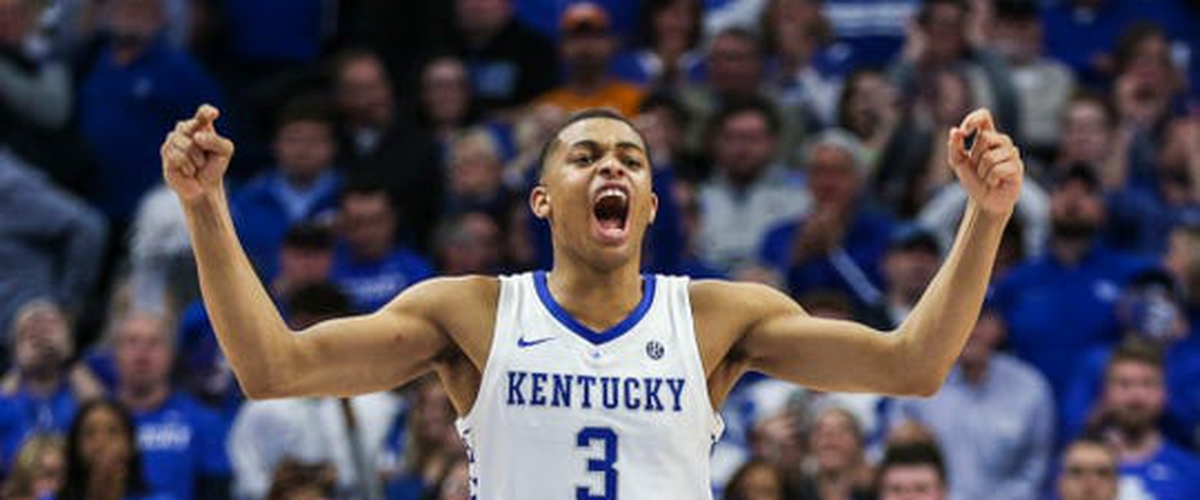 The surprise of the league this year was the Brooklyn Nets. This mixing pot of young guys, who never received a proper chance in this league and forgotten veterans shocked the NBA world and made the playoffs. Now, the tide is turning in Brooklyn. Rumor was originally they want to pair DLo with Kyrie in Free Agency. It has now shifted to they only want Kyrie. Regardless, this would make them much better as a team as they have that go-to-superstar. With these Kyrie to Brooklyn rumors looking more and more likely every day, it makes sense why Brooklyn traded this pick to Atlanta. Now Brooklyn has a whole lot of cap opened up and Atlanta gets their 3rd first round pick. I expect Atlanta to look in to a wing with this pick. Teams like Boston have showed you can never have a enough wings. The best on the board, in my opinion, is Keldon Johnson .He averaged 13.5 ppg, 5.9 rpg, 1.6 apg while shooting 46% from the field, 38% from the 3 and 70% from the line. Now with them adding Johnson, who arguably has the best shooting form in the draft, they now have a young core of six players, who if they play their cards right, can be their future for the next decade.
Pro Comparison: Jimmy Butler
18. Indiana Pacers – Forward P.J. Washington (Kentucky)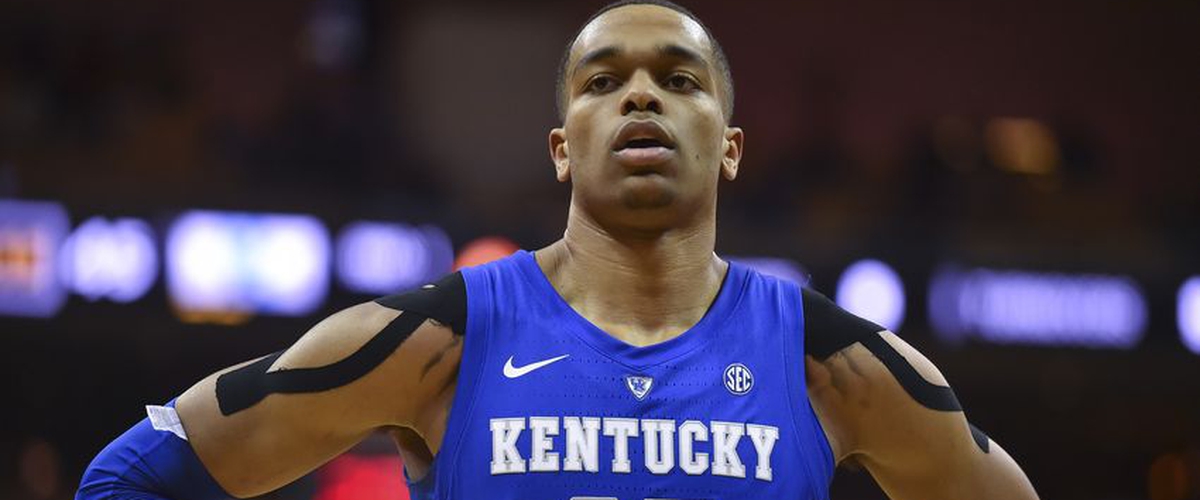 As we get deeper into the draft, we start to run into teams like Indiana, who isn't really looking for one thing in particular and if they were it would probably be a veteran. With that being said, I wouldn't be surprised at trade right here. If they keep the pick, I think they take the best available. P.J. Washington is easily one of the best power forwards in the draft. He averaged 15.2 ppg, 7.5 rpg, 1.8 apg while shooting 52% from the field, 42% from 3, and 66% from the line. With Thaddeus Young possibly leaving in free agency, it wouldn't be a bad idea to try and find a front court mate for flourishing, young center Myles Turner.
Pro Comparison: Patrick Patterson
19. San Antonio Spurs – Center Goga Bitadze (Republic of Georgia)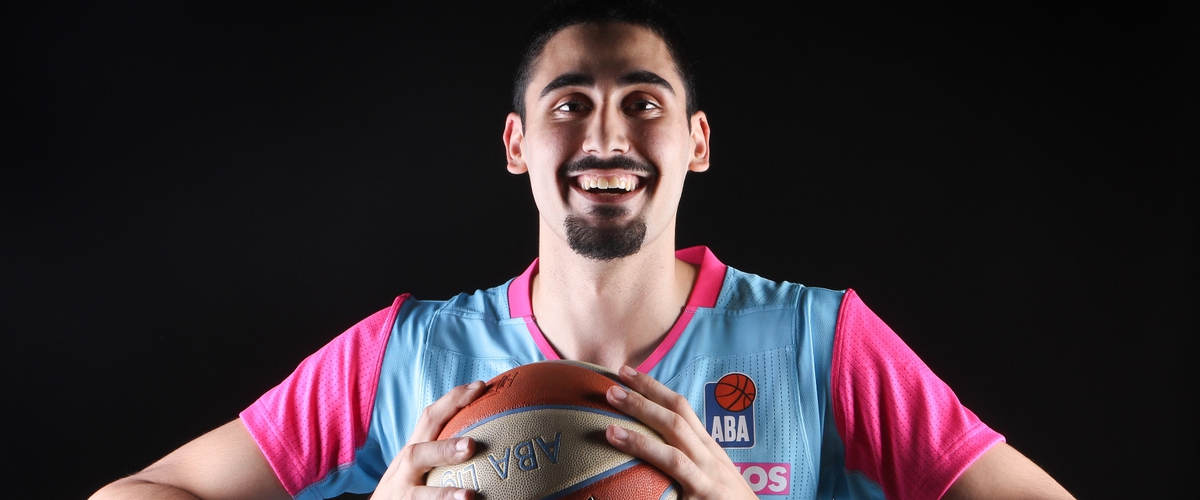 This is such a Spurs pick, to be totally honest. Bitadze has lottery potential, but I don't think any lottery teams take a chance on the big man. This leads to his fall to San Antonio, where they have had great success with diamond in the rough type picks. He averaged 12.1 ppg, 6.4 rpg, and 2.3 bpg while shooting 55% from the field, 31% from 3, and 71% from the line. Bitadze is a huge unknown, and that goes for any player coming from overseas. Bitadze has all the tools a center in today's game would need but we just don't know what he looks like against the best talent in the world.
Pro Comparison: Nikola Jokic (lite)
20. Boston Celtics – Guard Tyler Herro (Kentucky)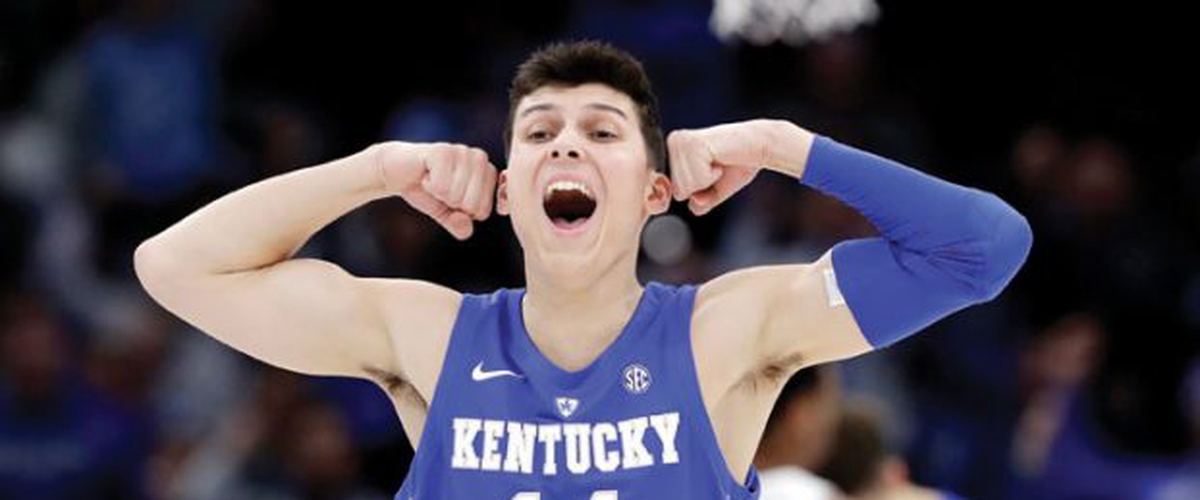 Boston could use some guard depth, as Terry Rozier III and Kyrie Irving departures looking inevitable at this point. Tyler Herro is guy that I'm still not sure about. He averaged 14 ppg, 4.5 rpg, 2.5 apg while shooting 46% from the field, 35% from 3, and 93.5%(!!) from the line. I think this is a safe pick for Boston, it won't hurt them if he doesn't produce and if he does, it's a huge plus for them. There is a possibility the trade the pick, we all know Danny Ainge loves his picks, but I find it unlikely considering it looks like they could go back to a youth movement this year. I expect them to use all their selections, unless they can get a 2020 pick for one.
Pro Comparison: Devin Booker (lite)
21. Oklahoma City Thunder – Guard Nickeil Alexander-Walker (Virginia Tech)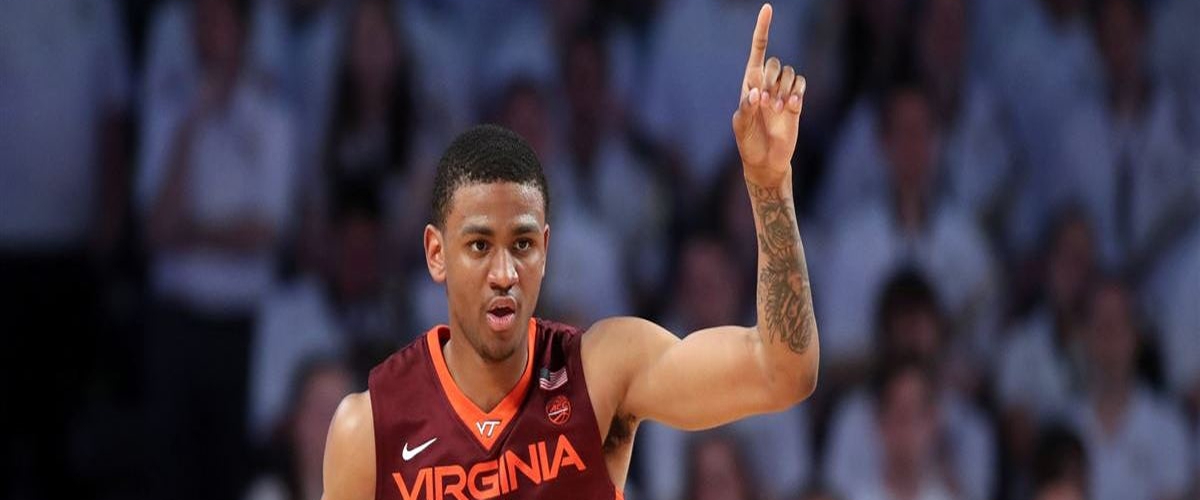 OKC needs some more guard depth, still a bunch of unknowns surrounding Andre Roberson and the jury is still out on Hamidou Diallo. I think they look no further than NAW with this pick. He averaged 16.2 ppg, 4.1 rpg, and 4 apg. He shot 47% from the field, 38% from 3 and 78% from the line. This another "safe" option. If OKC wants someone to fill the void, this is the best player available to fill that spot.
Pro Comparison: Spencer Dinwiddie (lite)
22. Boston Celtics – Guard Carsen Edwards (Purdue)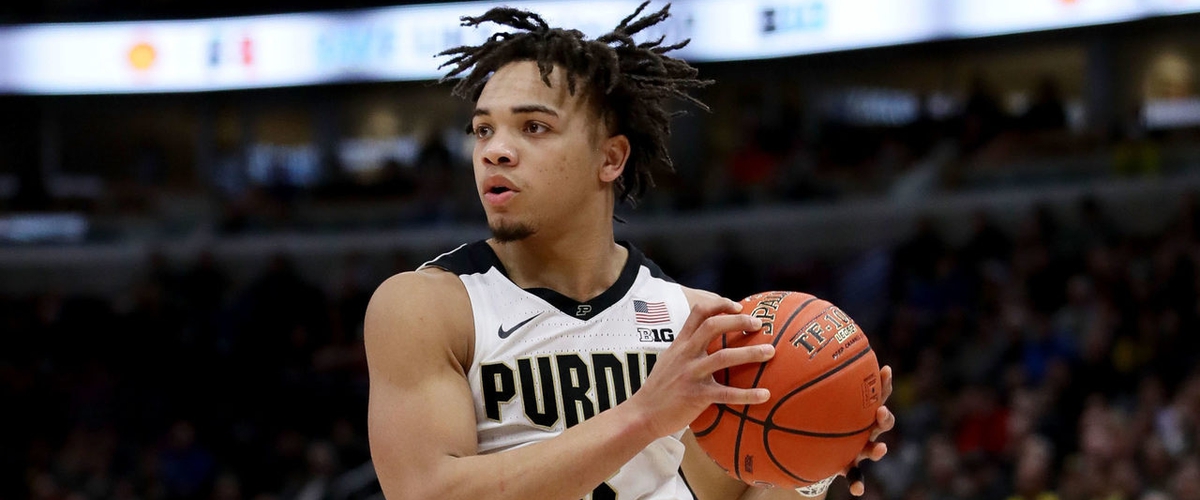 If they do make a selection here, I see them going with a point guard. It's the same as the 20th pick, Kyrie and Rozier are most likely gone and they would need a point guard to fill that spot. After an absolutely phenomenal NCAA tournament, Edwards stock has risen to a guaranteed first round selection. He averaged 24.3 ppg, 3.6 rpg, 2.9 apg while shooting 39% from the field, 36% from 3, and 83.7 from the line. I would absolutely love this pick if Boston does select Edwards with the 22nd pick.
Pro Comparison: Kemba Walker
23. Utah Jazz – Forward Cameron Johnson (UNC)
Cameron Johnson is possibly my favorite player from this draft class, I think he is the most NBA ready prospect besides Zion, but I also thought the same about Justin Jackson so I don't know if I'm that credible. I think Utah would really want Carsen Edwards but with him going to Boston, I think they settle with the best available. Johnson averaged 16.9 ppg, 5.8 rpg, and 2.4 apg while shooting 51% from the field, 46% from 3, and 82% from the line. In my honest opinion, I think this will be the steal of the draft.
Pro Comparison: What Justin Jackson was suppose to be…(sorry Justin).
24. Philadelphia 76ers – Forward Grant Williams (Tennessee)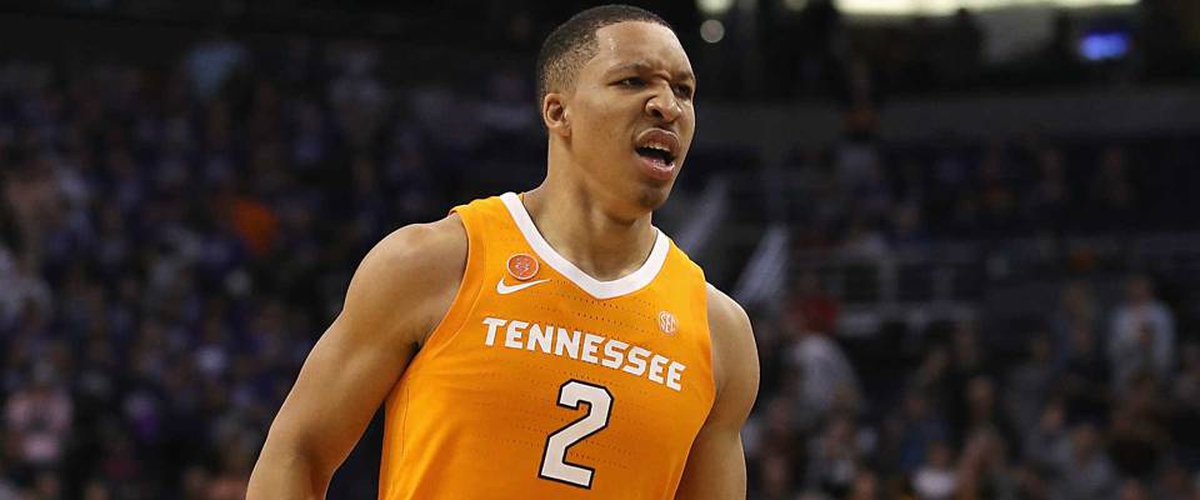 I have a lot of things to say about Philly and their current roster but that is for a different time and different article. What they are looking for in this draft is an upperclassman, who is NBA ready. Although I'm not a big Williams fan, this could be match made in heaven, 6'8 and 240 pounds allows him to play the 3 or 4 in most lineups. He averaged 18.8 ppg, 7.5 rpg, 3.2 apg while shooting 57% from the field, 33% from 3, 82% from the field. Personally, I think he wasn't a great shooter and if Philly does pass on him, it will be because of that.
Pro Comparison: Paul Millsap (lite)
25. Portland Trail Blazers – F Talen Horton-Tucker (Iowa State)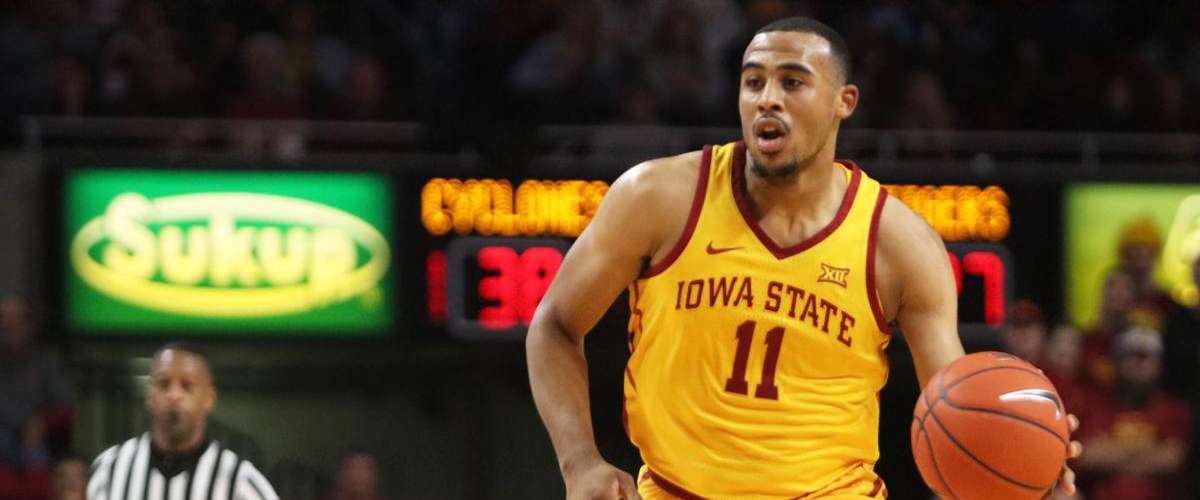 With the possible departure of Seth Curry, the Blazers will be looking for a replacement. Since they have such a late pick, there won't be many of those top guys left. With this pick, they take THT unless a Keldon Johnson or someone falls. THT averaged 11.8 ppg, 4.9 rpg, and 2.3 apg while shooting 41% from the field. He also shot 31% from 3 and 63% from the line. I truly believe he came become a solid contributor off this Portland bench.
Pro Comparison: P.J. Tucker
26. Cleveland Cavaliers – Center Bruno Fernando (Maryland)
The Cavs are in a middle of a rebuild and need to start looking for replacements for their older guys like Thompson and Love. They gave Tristan Thompson a terrible contract and need to start looking for young replacement to pair with Sexton and (possibly) Culver. Bruno is the guy they should target. He averaged 13.6 ppg, 10.6 rpg, and 1.9 bpg while shooting 61% from the field, 30% from 3 and 78% from the line. Bruno can come in and contribute immediately for this team. I think new coach John Beilein can take those 3 young guys to next level.
Pro Comparison: DeAndre Ayton (lite)
27- Brooklyn Nets – Forward K.Z. Okpala (Stanford)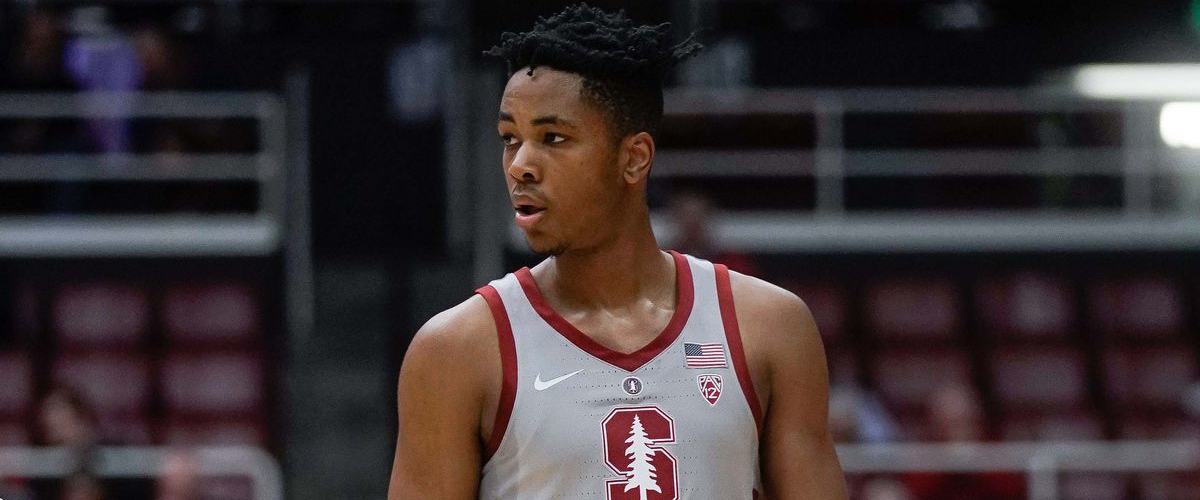 Besides the Cameron Johnson pick, this will be one of the other biggest steals in the draft. I really fell in love with his game after watching way too many videos on him. He can go anywhere from 18-30, but honestly if he taken anywhere after 18 it will be a steal. He averaged 16.8 ppg, 5.7 rpg, 2.0 apg while shooting 46% from the field, 37% from the field, and 67% from the line. If Brooklyn is able to get him along side their young core, I think it instantly makes them better.
Pro Comparison: Rodney Hood
28. Golden State Warriors – Guard Dylan Windler (Belmont)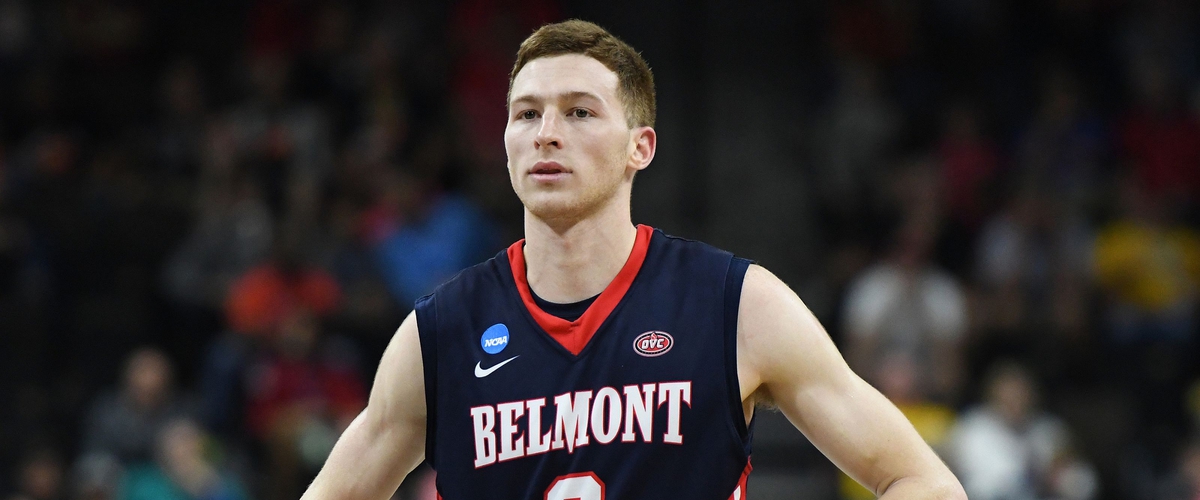 As I'm writing this, the Warriors are currently down 3-1 in the NBA Finals. With that being said, this is probably the last year of that dynasty. Kevin Durant is gone and probably won't play next year after rupturing his Achilles, Andre Iguodala possibly retiring, DeMarcus Cousins almost got his ring but will be chasing a bag this summer, Klay Thompson tore his ACL and probably won't play next year too. In my honest opinion, it all comes crumbling down after the season. When its all said and done, the Warriors will need some forward depth and Windler is a perfect fit for their offense. He averaged 21.3 ppg, 10.8 rpg, 2.5 apg while shooting 54% from the field, 43% from 3 and 85% from the line. If he is here, this a match made in heaven for Golden State.
Also, if this is absolute collapse of Golden State, make sure you remember this team forever. They are the greatest team of all-time. 73 wins a few years ago and were looking for their 4th championship in 5 years this year. Don't remember the KD and Boogie signings, remember the dominance of Curry, Thompson, and Green. Those three right there are what you should think about when you hear "Warriors Basketball."
Pro Comparison: Peja Stojaković
29. San Antonio Spurs – Forward Matisse Thybulle (Washington)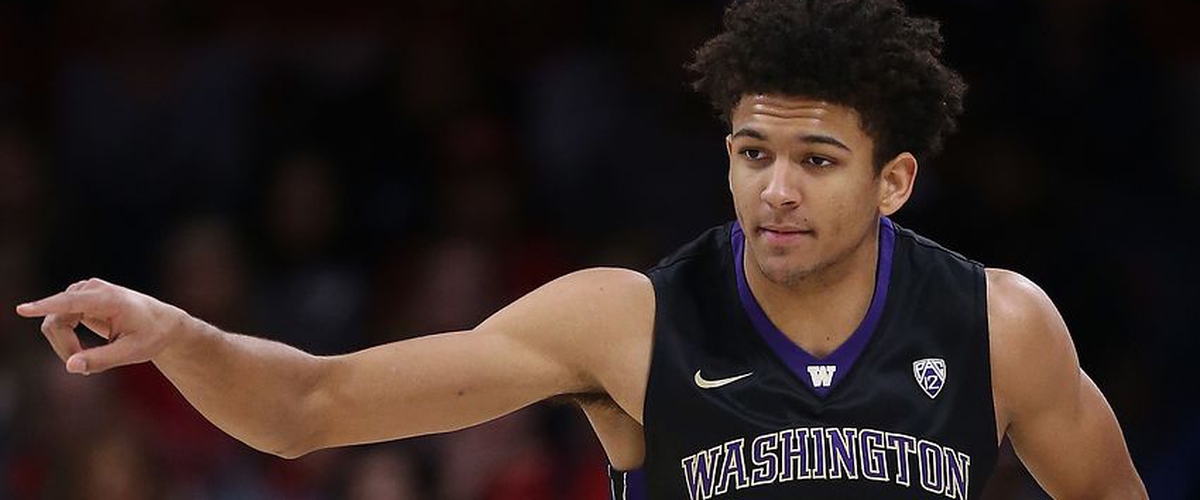 San Antonio has drafted well for decades and I expect them to find a diamond in rough type player. Matisse fits the description of what they will be looking for at 29. He averaged 9.1 ppg, 3.1 rpg, and 2.3 bpg while shooting 42% from the field, 31% from 3 and 85% from the line. I think he can be a nice role player for any of these playoff teams in the back half of the draft. If he falls to San Antonio, they will be thrilled and gladly take him.
Pro Comparison: Andre Iguodala
30. Milwaukee Bucks – Center Nic Claxton (Georgia)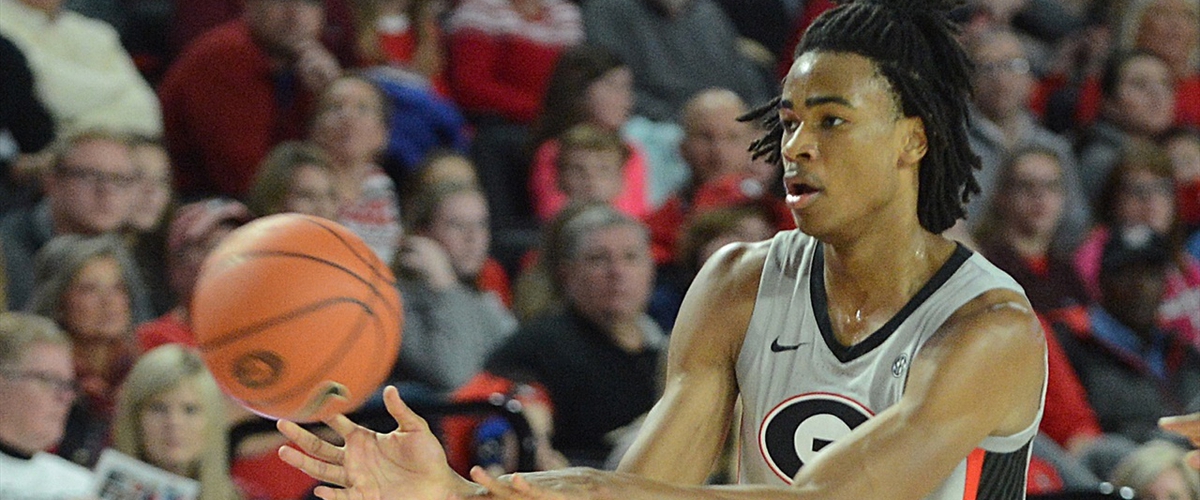 Milwaukee was a super elite team this year, but when it came down to it, Toronto's bench played better than theirs did in Eastern Conference Finals. One thing Milwaukee needs going forward is big depth. Brook Lopez was absolutely balling all season and he is going to get one hell of a bag this off-season, does Milwaukee retain him? I don't know the answer to that, I would assume they do but they still don't have a back up big worth playing. Insert Nic Claxton. He averaged 13 ppg, 8.6 rpg, and 2.5 bpg while shooting 46% from the field, 28% from 3 and 64% from the line. He is type of player that can take over Brook's spot in a couple years, if Milwaukee choses to bring him back.
Pro Comparison: Kevon Looney
I've done my research, but these are just my personal opinion. They are going to be bunch of trades. If there were no trades, I could see the outcome similar to this. I am looking forward to draft night as 60 young men are going to have their life changed forever. After the draft, I will post my "Post Draft grades and analysis" for every team. Until then, I appreciate the read and as always, I'm open for discussion. Follow me twitter @kotaleblanc and let me know what you think!
---