McDaniels Coaching the Offense of his Dreams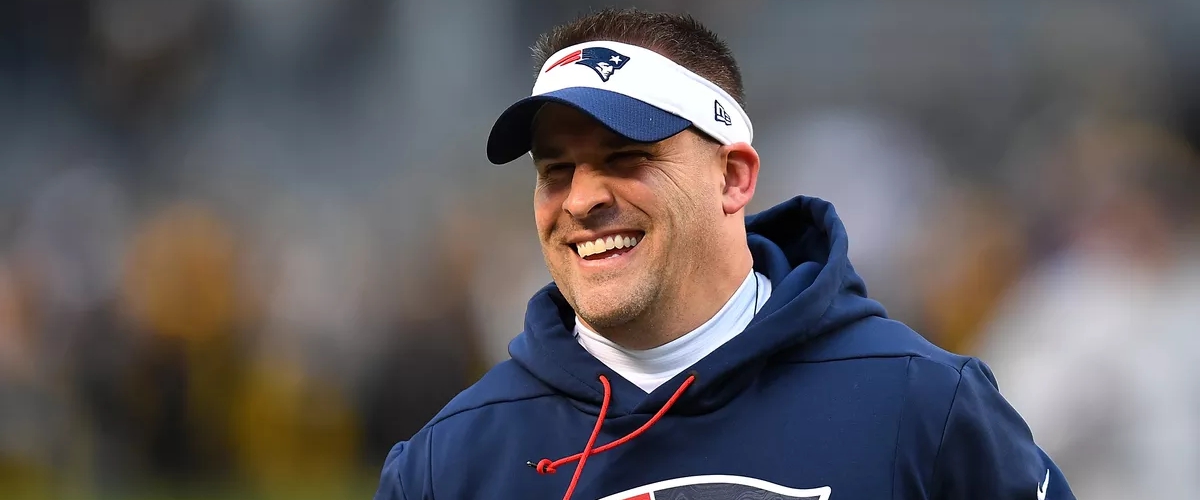 Currently the quarterbacks listed on the Patriots roster is Jarrett Stidham, Brian Hoyer, J'Mar Smith, Brian Lewerke, and now Cam Newton. This quintet is unusual because New England rarely has five quarterbacks on the roster heading into training camp.
Over the past 20 years, the Patriots might have three passers, and rarely four, during training camp. Now they might have to bring an extra chair to the classroom.
If five signal callers wasn't enough of an eye-opener, New England's quarterbacks as a group stand out for another reason – this has to be the most athletic group of quarterbacks the Patriots ever had.
Think about it. Stidham showed the ability to make plays with his legs during last year's preseason. Everyone knows what Newton can do as a runner. Smith compiled 15 rushing touchdowns at Louisiana Tech. Hell, even Lewerke sometimes displayed decent wheels while at Michigan State.
It's possible Josh McDaniels has been having trouble sleeping, imagining what he could do with his quarterbacks.
How long has McDaniels been waiting to have a dual-threat quarterback? Maybe as far back as 2011. McDaniels, as head coach of the Denver Bronco, is the one who drafted Tim Tebow back in 2010, after all.
It was enjoyable watching Broncos president of football operations John Elway applauding Tebow's wins with a twisted facial expression, displaying his disgust at Tebow's ability as a passer.
But on the sideline, McDaniels knew he was on to something. Yes, Tebow was an inaccurate passer, but the Broncos went 7-2 with Tebow because of his ability as a runner. Tebow's 5.4 yards per carry wasn't killing opponents, but Tebow's threat as a runner opened up the passing game.
Maybe McDaniels was ahead of his time at that moment. Or maybe McDaniels just needed the right quarterback to execute his offense.
Fast forward to 2016. Brady is suspended for the first four games of the season. And Jimmy Garoppolo is injured in the second game of the season. Rookie Jacoby Brissett, fresh out of NC State, is forced to start the third game of the season in primetime.
In arguably one of McDaniels' finest game plans, he makes full use of Brissett's abilities as Brissett leads a 27-0 dismantling of the Houston Texans. The signature play of the night was a 27-yard naked bootleg that, because of 16 years of pocket passer Brady, no one saw coming.
But with Brissett, new plays became available because McDaniels had a capable and willing runner under center.
Four years later, dual-threat quarterbacks are dominating the league. Seattle's Russell Wilson, Houston's Deshaun Watson and Baltimore's Lamar Jackson, are elite quarterbacks because of their ability as a runner.
And the Patriots, typically trendsetters in the NFL, are following suit. They dabbled with bootlegs, QB options and rollout passes that one night with Brissett. Now McDaniels has the passers to incorporate these plays every week, as well as adding RPOs.
And McDaniels now has Newton, one of the best athletic quarterbacks to have ever done it, to run his offense. Both player and coach come into the 2020 season highly motivated, both with something to prove.
If McDaniels is having trouble sleeping thinking about the creative things he can do with his dual-threat quarterbacks, he won't be alone.
Questions? Comments? Send to [email protected] Follow @NE_Arena on Twitter.
---