"The Stack" 2-8-18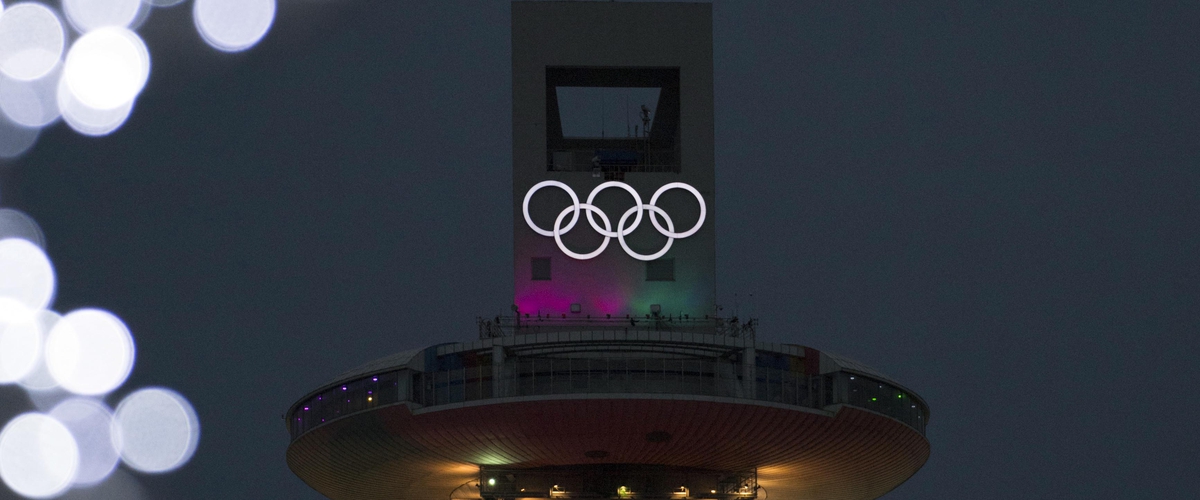 The Winter Olymipcs start tonight with the opening ceremonies Friday night. The eyes of the world will be on PyeongChang, South Korea.
The Stack is back on this Thursday and yes I know the Josh McDaniels news is a little old, but I have some reaction to that plus some NBA news and Olympic thoughts as the Winter Olympics start tonight so let's get right to "the stack" for today, Thursday, February 8th:
Josh McDaniels leaves Colts at the altar
It seemed like a done deal. New England Patriots offensive coordinator Josh McDaniels was going to be the next head coach of the Indianapolis Colts. He had already lined up several assistants and coordinators. The Colts had even announced that McDaniels was their head coach earlier on Tuesday afternoon on Twitter. But Tuesday evening, McDaniels apparently had a change of heart and spurned the opportunity to be a head coach to remain the offensive coordinator of the Patriots. He reportedly met with Bill Belichick and owner Robert Kraft, but no promises of taking over for Belichick when he is done coaching were given. This allows McDaniels to gain more firsthand knowledge from Belichick, but McDaniels does not come out of this looking good. He asked coaches to leave where they were to join him with a team he no longer will be coaching. What are the Colts to do? It sounds like they will retain those coaches for their next head coach. The list of their candidates includes offensive coordinator Frank Reich (Eagles), defensive coordinator Lezlie Frazier (Bills) and special teams coordinator Matt Taub (Chiefs) just to name a few. But that coach will now be handcuffed with these assistants that he had no say in getting hired. The Colts jumped the gun in announcing McDaniels would be the next head coach. They should have waited before he signed the dotted line.
No one can blame McDaniels for staying in New England to keep learning and perhaps one day taking over the keys to the car from Belichick. But there is a right way to do things and a wrong way and McDaniels handled this entirely wrong. He biffed this so bad that his agent fired him on Wednesday. The agent also represents Colts GM Chris Ballard. Can you say awkward? McDaniels loos very bad in this and I think some team is going to have to do their due diligence before offering McDaniels a head coaching position…if that ever happens. McDaniels perhaps will only remain in New England which is probably smart, because that is the only place that will take him/keep him. Colts GM Chris Ballard says the rivalry is back on after this. It may be a rivalry, but with the questions surrounding the franchise regarding quarterback Andrew Luck's future and who they can get as a head coach, odds are that the rivalry on the field won't be happening anytime soon.
NBA news
Yes the trade deadline is today, but we won't be discussing many of the trades outside of what the Cleveland Cavaliers did in sending Isaiah Thomas to the Lakers along with Channing Frye and a protected first round pick for Larry Nance Jr. and Jordan Clarkson. Thomas apparently just didn't want to play in Cleveland. He wasn't a good fit and it showed. That is disappointing. I'm disappointed in Thomas for his role in this. LeBron James probably deserves some blame as well. That wasn't the only trade the Cavs made though. They remade their team in a matter of hours. They got Rodney Hood from Utah and George Hill from Sacramento. As part of the three team deal between the Cavs, Utah and Sacramento, Cleveland sent Jae Crowder (who they got in the trade from Boston) and old, decrepit Derrick Rose. Iman Shumpert was sent to Sacramento along with Joe Johnson from Utah. Dwyane Wade is going home as well. The Cavs traded him to Miami for a protected second round pick. So the Cavs got rid of six players including two of LeBron's homies and received four players back. Are they better? I'd say a little. It's tough to say. It will be a little while for the chemistry to sync. That's a lot of new teammates for LeBron.
Speaking of LeBron, the Cleveland Cavaliers are an absolute mess right now. Last night's win over Minnesota aside (which snapped a seven or eight game nationally televised losing streak), the Cavs have been awful lately. In their last two games they are now 7-13. They're terrible at defense. If LeBron isn't playing hero, this team can't do anything. Even if he plays hero they still lose. Look at that dismal second half effort against the Orlando Magic Tuesday night as a prime example of how bad it has gotten for this team. They are 4.5 games from dropping out of the playoffs. I'd say right now there is a 55-45 percent chance they make the playoffs. If they make the playoffs watch out. It will be difficult to beat this team in a four game series and they should make it to the eastern conference finals. But they aren't playing the same team four or five games in a row in the regular season and therein lies the problem. LeBron is as good as gone after the regular season. The Cavs are a sinking ship.
Poor Kristaps Porzingis. The New York Knicks unicorn star tore his ACL against the Milwaukee Bucks Tuesday night and will miss the rest of the season. The Knicks likely weren't going to make the playoffs anyway, but the loss of Porzingis confirms that.
College basketball upsets
What the hell has gotten into St. John's? The Red Storm had lost their first eleven games in Big East play yet somehow they beat #4 Duke in non-conference action on Saturday at the Garden. That was impressive. They topped that by taking down #1 Villanova Wednesday night in Philadelphia 79-75. Very impressive stuff by Chris Mullen's club. Mullen, a former star with the Red Storm, may just be the guy to help turn St. John's around and make them the formidable force they were for so many years.
There were other upsets Wednesday night though besides St. John's taking down #1 Villanova. #14 Ohio State took down #3 Purdue in West Lafayette 64-63. Big road win for Ohio State. Add to that Texas A&M taking down #8 Auburn 81-80 in Auburn and Wednesday was chalk full of surprising upsets. Let's throw in UNLV who beat in-state rival #23 Nevada 86-78 on the road and road teams had a good night against their ranked home foes.
Big game tonight between #9 Duke and #21 UNC at 8 PM ET on ESPN. It's at UNC, but the Tar Heels have been very disappointing lately. Heck, they lost at home to Wofford in the non-conference portion of their schedule. Yikes! Gotta love college basketball though. March will be here before we know it.
Winter Olympics Start
The world for the next two plus weeks will turn their eyes to PyeongChang, South Korea, where the 2018 Winter Olympics are starting. They actually start tonight with primetime coverage tonight on NBC. I'm looking forward to hockey, curling and speed skating the most. It will be different this year with no NHL players in there. Hopefully they're back for the 2022 Winter Olympics in Beijing. We'll find some new stars though. It reminds me of the 1980 Winter Olympics in Lake Placid where the Miracle on Ice took place. I love the Winter Olympics more than the Summer Olympics. Fewer events and I like the winter sports more. Bobsled, Luge and Skeleton are also some events that I am looking forward to. There is plenty of tension with the Olympics so close to North Korea, but South Korea and North Korea are marching in together for the opening ceremonies on Friday as a sign of solidarity and unity. Good for both of those countries. For all things Olympics, go to nbcolympics.com for events, results, schedules, TV schedules, athletes and more. Enjoy the Winter Olympics everyone!
Coming up later: Reaction to top stories in sports/college basketball conference tournaments
Listen to this week's "The Sports Block" podcast here.
---