What Tom Brady Leaving Means To Me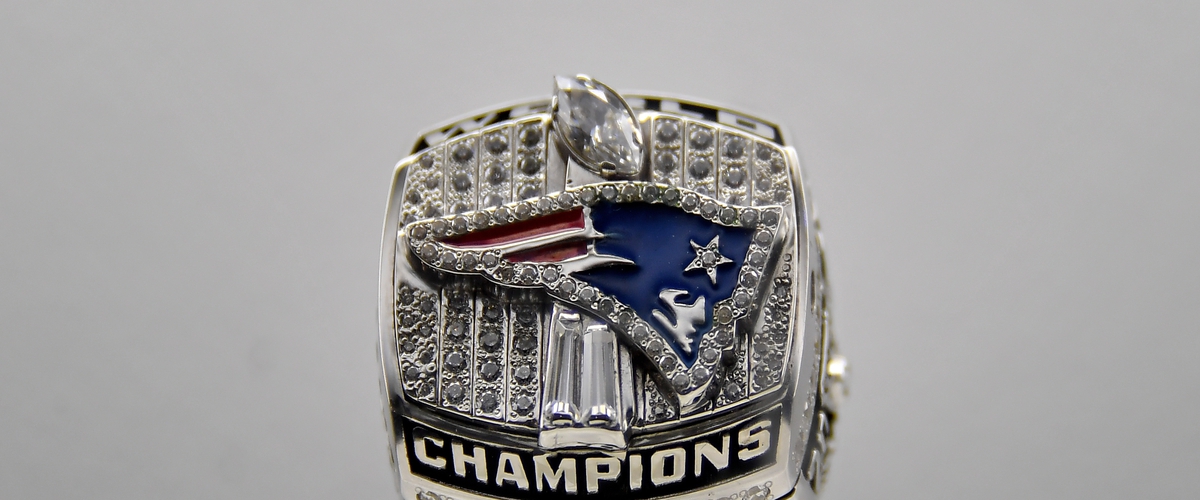 I was born on March 25th, 2001. Tom Brady was drafted on April 16th, 2000. Brady had his first snap on September 23rd, 2001, in the 4th quarter against the New York Jets, after then-starter, Drew Bledsoe was injured. He started his first game in week 3 of the 2001-02 season against the Colts, which wound up being a 44-13 Patriots win. He finished his second season with 2,843 passing yards and 18 touchdowns. On top of that, he was invited to the Pro Bowl.
His stellar play throughout the season led to a controversial call from head coach Bill Belichick. An unproven 6th round pick, who had found unprecedented success in his second season in the league, was named the starting QB in the playoffs over the veteran and fan-favorite Bledsoe. Well, that egregiously slow, "skinny beanpole" 6th round pick went on to beat the "Greatest Show on Turf" St. Louis Rams, who had future Hall-of-Fame QB Kurt Warner leading them.
Tom Brady was New England. He wasn't just the Quarterback. He wasn't just the face of the franchise. He wasn't just the backbone behind the greatest dynasty in NFL history. He was the franchise, he embodied the entire region that he played for through 20 record-breaking seasons. When you think of Boston sports, you don't think Patriots, you think of Tom Brady. You think of the 14-time Pro Bowler, 3-time All-Pro, 3-time league MVP, and 6-time Super Bowl Champion, Tom Brady.
I was born into this. I don't know anything else. I grew up knowing only Tom Brady. There was nothing else. I could never even begin to imagine Brady in another team's uniform. That's impossible, unimaginable, and yet here we are. After 20 legendary seasons, TB12 will be wearing a Buccaneers jersey. You know what? Shame on me, I should have expected it. Yet, even knowing, even expecting, that this moment was inevitably coming with how the season went and all the drama behind-the-scenes, deep down inside I still didn't begin to think he would ever leave. It's Tom freaking Brady. Yet, he's gone.
I still can't even put into words or even begin to register just how massive this move was. New England will forever have a hole in its heart left behind by Brady. Because Boston has had its fair share of greats. Bobby Orr, Ray Bourque, Gerry Cheevers, Zdeno Chara, Phil Esposito, Johnny Bucyk, Cam Neely, David Ortiz, Ted Williams, Larry Bird, Paul Pierce, Robert Parish, and Bill Russell. But not a single one of them truly comes close to being what Tom Brady is to New England.
Tom Brady sparked the "City of Champions" mantra. Boston sports has won a combined 12 Championships across the MLB, NHL, NBA and NFL since Brady took over in 2000, with an additional 6 championship appearances (18 total times through 20 years where a Boston sports team was in the finals). Brady kick-started that. And he is gone. Just like that, the greatest icon in the greatest sports city is gone.
I am not going to play the blaming game or point fingers. Belichick wanted Brady to approach him, and Brady wanted Belichick to approach him, and it led to a stalemate. But that's not what this is about. I was born into the Tom Brady era, spoiled by it, and amid a pandemic, where the focus is on everything but sports, Brady tips his hat, pulls his luggage close to his chest, and sneaks out the back door, leaving behind his legacy for all of New England to look over, revisit, and wish things could have gone differently.
Tom, I know you won't read this, but thank you for your 20 years of hard work, leadership, and success that has spoiled me since my legitimate first breath to now. I can speak on behalf of New England and say thank you for everything you have given us in 20 incredible and unrivalled years.
---