If I was the GM Series: Cleveland Cavaliers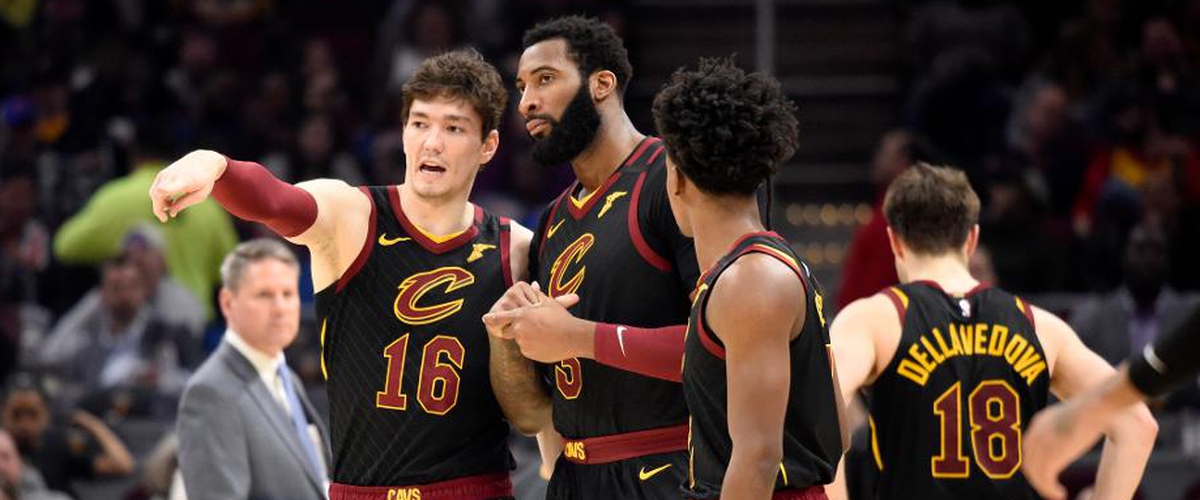 While the 22-team NBA return to action receives a bulk of the attention, there are eight NBA teams missing the action. The teams not resuming action on July 30 are in the bottom tier of the league. In other words, these teams need help. In this series, I'll be taking control of the eight NBA teams that finished at the bottom of the NBA standings. I will split my decisions into three categories: The draft, Free Agency, and whether or not to make a coaching change. (NOTE: All moves will be realistic.)
I decided to start with the 19-46 Clevland Cavaliers. The Cavs have the second-highest odds to land the number one overall pick.
Draft
Top Targets: SG Anthony Edwards, SF Deni Avdija, PG Tyrese Haliburton
Analysis: The Cavs need something other than pure scoring at the guard positions. While Collin Sexton and Darius Garland can put the ball in the hoop, they lack playmaking and defense. Garland led the Cavs in assists with 3.9 a game. The perfect scenario would be getting Anthony Edwards, but without the 1st or 2nd pick he'll be off the board. Edwards brings you immediate superstar potential.
If the Cavs fall in the draft lottery both Deni Avdija and Tyrese Haliburton are great options. Avdija gives you point guard attributes at the small forward position. His ability to play point forward is very intriguing for a team that lacks playmaking.
The third option, Haliburton, gives you everything the Cavs need. Haliburton can pass, defend, and shoot the three-ball. The fit makes sense because Haliburton doesn't need to have the ball in his hands, he'll be able to play with Sexton and Garland.
Free Agency
Players to Bring Back: C Andre Drummond (Player Option), C Tristian Thompson (if team-friendly), PF Dean Wade (restricted)
Analysis: Andre Drummond will likely accept his player option. Tristian Thompson should be brought back, but only on a team-friendly deal. The only way I'd bring him back on a bigger contract is through a short-term contract. I'd then add Dean Wade back to the roster and hope he develops into a solid stretch four.
Top Targets: SF Derrick Jones Jr., PG D.J. Augustin, SF James Ennis III(Player Option), PG Kris Dunn (restricted)
Analysis: Derrick Jones Jr. would be the most realistic prize for the Cavs in a weak 2020 free agency class. In fact, the Cavs are already showing interest in Jones. Generally known for his dunks, Jones has blossomed into a nice all-around player on the wing. Plus, Jones is only 23 with plenty of room to grow.
Besides Jones, I think the Cavs should go after backup point guard D.J. Augustin. Depending on how the draft shakes out the Cavs still might need a playmaker at the point guard position. Augustin isn't a superstar but he can run an NBA offense. The last two options would bring great defense to a team that desperately needs it. James Ennis III and Kris Dunn are both known for their defense. Both would add solid bench depth. The Cavs need to fix their playmaking and defensive woes before they take the next step. Making these moves in free agency does both of those things.
Coaching
Current Head Coach: J.B. Bickerstaff
Analysis: J.B. Bickerstaff is here for the long haul after signing a 4-year contract in March. No complaints from me.
---