Firesome Foursome: The 4 NFL Coaches on the Hottest Seats
It may be only week 4, but four head coaches in the NFL are already sitting on what seems to be seats blazing up. The four coaches I am going to talk about have drawn the ire and disgust of the fan bases of the teams they are running. The teams had expected to contend and compete (well, okay, three of them) but instead have drawn a combined record of 1-10 right now. Collapses, poor roster moves, bad in-game coaching decisions, teams just looking inept, and just futility at the highest degree have made the coaches a topic of discussion and drawn the ire of many not just in their city but with fans of the NFL in general. The talent and hopes of teams are dashed for 2020 and while it is still early, fans really (and rightfully) believe the ship has sailed and cannot be righted so we will talk about the four coaches that may not make it past Halloween of 2020 and we will analyze why they are in massive trouble and also why they may survive the season even if the team doesn't rebound and the chances if any of them make it past 2020. The four are the hot topics: Dan Quinn (Atlanta Falcons), Matt Patricia (Detroit Lions), Bill O'Brien (Houston Texans), and Adam Gase (New York Jets).
DAN QUINN (ATLANTA FALCONS)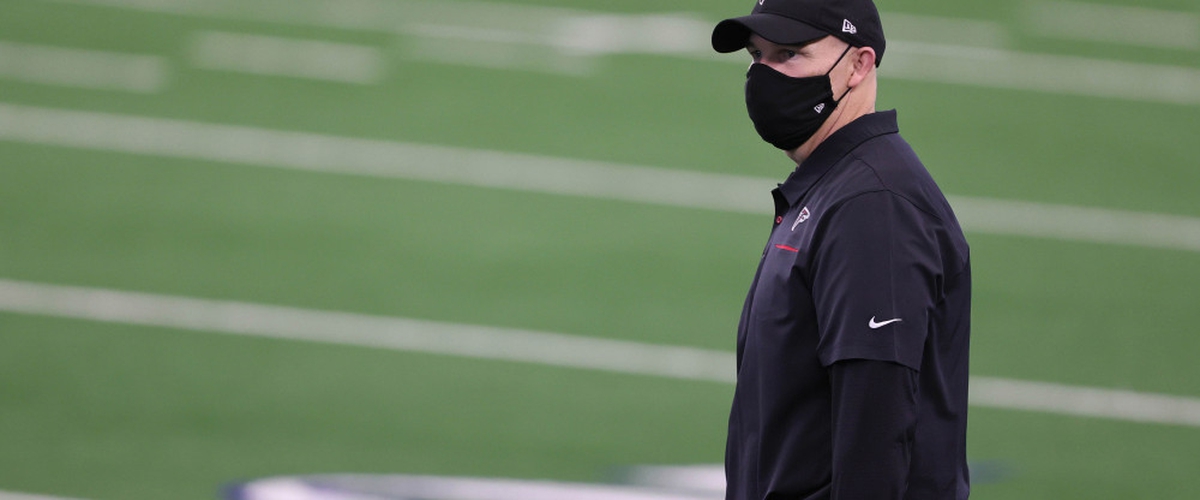 Quinn was hired after the 2014 season when the Falcons had crashed under Mike Smith going 10-22 after being five yards away from the Super Bowl in 2012. Quinn had it made already with an All-Pro quarterback in Matt Ryan and an elite wide receiver in Julio Jones. His primary focus was to get the defense on track and equal what the Falcons offense had done. He was the defensive coordinator of Seattle's Legion of Boom defense and many hoped he would bring that toughness to Atlanta on defense. And in his second season, he did. He took the Falcons to the Super Bowl in 2016 thanks to two great drafts where he netted the likes of Deion Jones, Grady Jarrett, and Keanu Neal. We know the story of the Super Bowl so we won't talk about that much. In 2017, Atlanta still got into the playoffs and was a play or two away from at least getting to the NFC Championship, but the last two seasons Atlanta failed to make the playoffs, going 7-9 in each of those seasons, but they had been eliminated really early and only staged a fierce comeback to go 7-9 "for pride."
WHY IS HE ON THE HOT SEAT? Many reasons. He still has Ryan and Julio in their primes, but now you have to think they are on the other side of that peak though. They are now starting to think in the post-Ryan era. So when you have a Hall of Fame quarterback (anyone who disagrees hasn't seen what Ryan has done for 12 years) and a likely Hall of Fame WR, you should be a mainstay in the playoffs. It hasn't happened and now they are staring down an 0-4 start. And it isn't like the defense is barren either with Grady Jarrett likely the best DT not named Aaron Donald and Deion Jones being a hybrid linebacker. But the record and the inexplicable blown losses to Dallas (up 20) and Chicago (up 16) in the fourth quarters have been scrutinized and ridiculed thus making fans in Atlanta relive the Super Bowl to an extent. Worse, Quinn's defense that he was supposed to make his own is an epic disaster, blowing coverages, making poor decisions and having dumb penalty after dumb penalty late in games to decide the outcome thus having the worst defense in the NFL. And while many in the Atlanta area have no issue with Quinn personally because he is a nice guy and says all the right things, many wonder if he's too nice to crack the whip on his players and his coaches (someone better tell him to crack it on offensive coordinator Dirk Koetter for his play-calling in the Chicago game notably throwing the ball around late and not running the clock-same issue happened when he had Kyle Shanahan as offensive coordinator).
WHY HE MIGHT SURVIVE: The players and higher ups love him. Guys like Dante Fowler and Darqueze Dennard wanted to play for Quinn and signed with the Falcons for that reason. Let's say the Falcons go 0-4 and fire Quinn, you may get a backlash with the players and they play unmotivated for the rest of the season. That said, they play pretty unmotivated in fourth quarters of games as it is.
HOT SEAT TAKE: Quinn doesn't escape the season if he's 0-4 honestly. The schedule lightens up the next few weeks with the Vikings, Panthers, and Lions on the schedule but all of a sudden a 3-4 record and Atlanta still has to see New Orleans and Tampa Bay in the second half of the season. I highly doubt they go 4-0 and make up that run. A win in Green Bay is going to decide his future with the Falcons. He still may be the first to go.
MATT PATRICIA (DETROIT LIONS)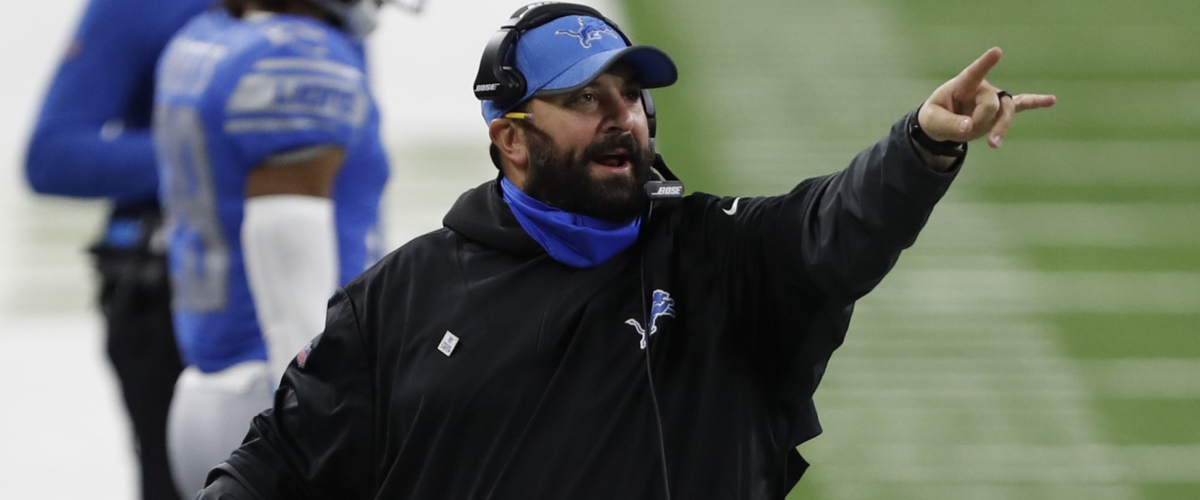 I've made comparisons to Dan Quinn and Matt Patricia here. Both were hired after being defensive coordinators. Both have talent on the offense so their focus should have been on the defense. Both have talent to be at the very least a playoff team yearly. But unlike Quinn, Matt Patricia inherited a Detroit Lions team that wasn't 0-16, 3-13, or 4-12. He inherited a Lions team that was 9-7, three winning seasons in the past four years from 2014-2017 (and the losing season was a 7-9 run), two playoff berths, and in 2017 went 5-1 in the division including their first sweep of the hated Packers since 1991 (also winning two games in Lambeau in that stretch, whereas they hadn't won in 26 years there). It was a run that really made Detroit at least a respectable franchise after years of being a major joke in the NFL thanks in part to Matt Millen. GM Bob Quinn wasn't satisfied with where the Lions were and fired Caldwell. He brought in Patriots defensive coordinator Matt Patricia. Patricia's attitude was, "the culture here in Detroit stinks; we need to change it!" Granted 9-7 isn't wowing but this wasn't the 2001-08 Lions where the likes of Joey Harrington, Charlie Rogers, and Mike Williams were still there. They have a franchise QB in Matthew Stafford, receivers in the likes of Kenny Golladay, Marvin Jones Jr. and had a nice secondary in Darius Slay, Glover Quin, etc. that was very underrated. In Patricia's first season, Detroit fell to 6-10 but had from a statistic standpoint a top 10 defense. The changes were being made as Patricia was drafting his guys on defense such as Jarrad Davis and Da'Shawn Hand or signing guys on the defensive end such as former Patriots Trey Flowers, Jamie Collins, and Duron Harmon to major deals as well as Justin Coleman and Desmond Trufant. The draft picks have been meh (Hand hasn't been awful) and the signings have been flops from Flowers (mostly because he gets more penalties than sacks), Coleman (injury), and Trufant (injury, and ineptitude).
WHY IS HE ON THE HOT SEAT? The signings of those guys, releasing Devon Kennard who actually played well in Detroit an trading away Darius Slay really stung as the Lions defense is one of the worst in the NFL, similar to Dan Quinn with the Falcons defense now. The defensive scheme is horrid though Patricia believes when played right it is tops, but it looks like the Lions defense plays as uninspired football more than anyone else. But unlike Quinn, Patricia's attitude with the players such as Slay who was glad to leave and others has been a point of contention. On top of it, Patricia believes since he as a Patriots coach at some point his way is the way that works and has a bit of a stubborn attitude towards players and the local Detroit media. The Ford Family (the one who owns the Lions) has said that Patricia (and Quinn) need to make the playoffs or else. Looks like the "else" is coming real soon.
WHY HE MIGHT SURIVIVE? Because the Detroit Lions and the Ford family. This is the same family who would find any way to fire Wayne Fontes who had the best run in recent memory in Detroit from 1991-1996, but for a decade praised Matt Millen for a job well done despite having a run of losing seasons form 2001-2008 under his watch. And Bob Quinn won't fire him unless he gets fired.
HOT SEAT TAKE: The minute Detroit is out they will pretty much end the run with Patricia and Quinn. Me personally, I think they'd be better doing it now and getting a different guy but only when Bob Quinn goes so you could still salvage whatever season Detroit has.
BILL O'BRIEN (HOUSTON TEXANS):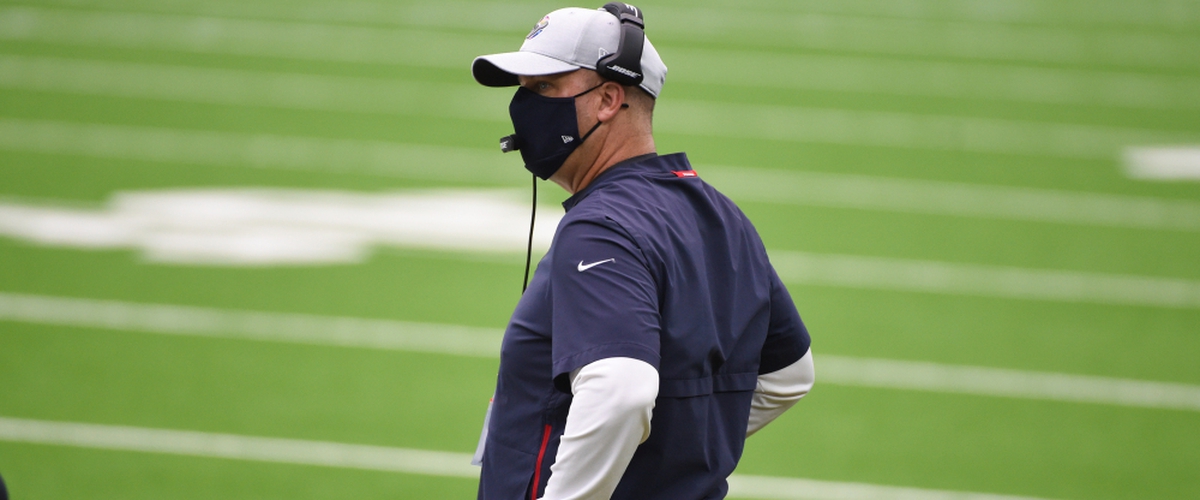 O'Brien was hired after the Texans crashed in 2013 when they went 2-14. Much like Matt Patricia, O'Brien is from the Patriots coaching tree. Things in Houston since he arrived have been good for the most part. In his tenure the Texans have had 5 playoff runs in 6 years with a string of AFC South titles, but have yet to even sniff the AFC Championship game. The moves of De'Shaun Watson and others have put the Texans into a consistent playoff contender yearly. However, in 2020, the Texans are 0-4. Many O'Brien backers will say "well, look at our schedule early on. We had to face the Chiefs and Ravens to start the year and then traveled to Pittsburgh." But what was the excuse losing to a winless Vikings team? And people are up in arms about the moves O'Brien made that have now put the Texans 0-4 in division that looks like it will be run away by the Colts and Titans.
WHY IS HE ON THE HOT SEAT? O'Brien will probably say "hey, we weren't REALLY expected to compete." Despite making out with the draft day trade for Watson, Houston traded their 2020 first rounder to Miami for offensive lineman Laremy Tunsil (ok, not the WORST move possible but a first round draft pick in 2020?). And then the insanity continued. O'Brien traded De'Andre Hopkins, one of the NFL's elite receivers and maybe the best player the Texans had to Arizona for oft-injured running back David Johnson and a second round pick. His argument was that Hopkins was about to demand and hold out for a huge contract, which was untrue as he wasn't planning on doing so. Adding on, they traded their other second round pick to the Rams for Brandin Cooks, who had a miserable year with LA in 2019 and O'Brien was roasted for that. So far in 2020, Cooks has been in 1 game with 2 total receptions. And the Texans are in big trouble now.
WHY HE MIGHT SURVIVE? Because O'Brien is the GM. But also the McNair family seem to have taken a page out of the Ford Family in Detroit and just don't really give a care in the world.
HOT SEAT TAKE: O'Brien will probably say "hey, we weren't REALLY expected to contend in 2020" and it may buy him an extra season UNLESS the Texans season goes very sideways and finish at 2-14 or 1-15. So out of the four, O'Brien may be the safest of the group given his "success."
ADAM GASE (NEW YORK JETS)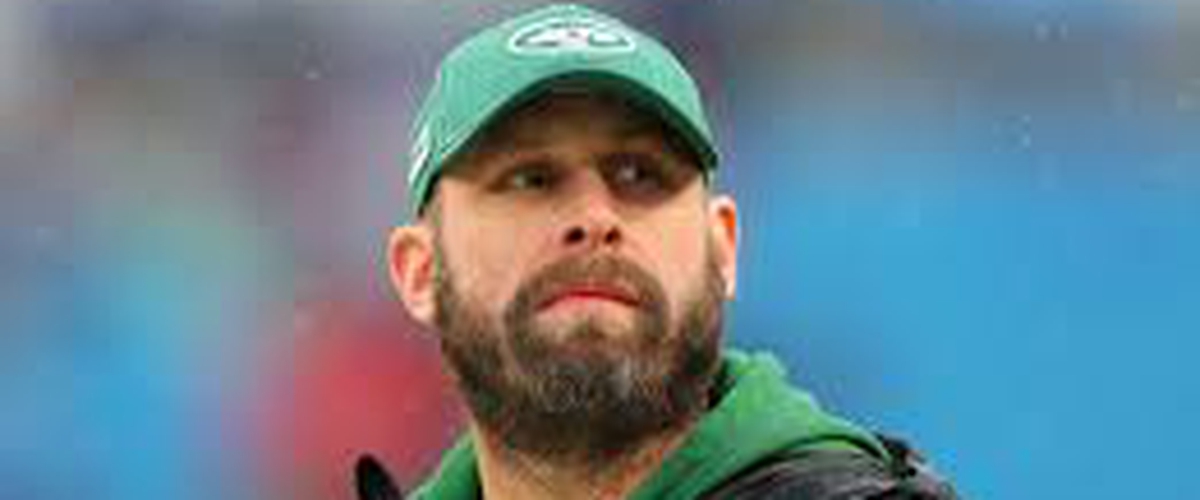 Unlike the other three, Adam Gase inherited a major dumpster fire when he arrived with the Jets in 2019. However, his run in Miami as the Dolphins head coach wasn't great and it raised plenty of eyebrows when he got another coaching gig. Yes, he had a young quarterback in Sam Darnold, and then signed Le'Veon Bell. But that has been it. The Bell signing hasn't panned out at all. Darnold looks worse than when he was a rookie, but where Gase had issues was he seemingly lost control especially how Jamal Adams stated in essence he wasn't a good coach. The Jets did finish 7-9 last year but this year has been a nightmare for Jets fans as once again, JETS stands for "Just End The Season" as they have been the most non-competitive team in the NFL.
WHY IS HE ON THE HOT SEAT? The Jets have regressed. They are horrible in every way possible. In other words, he inherited a dumpster fire and all he's done has made it a bigger dumpster fire. And it seems like the team has tuned him out.
WHY HE MIGHT SURIVIVE? No idea at this point. Besides win? My guess is nothing at this point.
HOT SEAT TAKE: It is more of a "when" than "if" at this point for Gase. He's in over his head with this team.
So there you have it. The four early candidates for the pink slip in 2020. They buried themselves with their starts and constant underachieving. I think if the Falcons lose to the Packers on Monday Quinn is the first guy to go. But then after that it is anyone's call. I am not wishing for anyone to be fired (let's be clear) but as the NFL stands for is "Not For Long." Best wishes to these four regardless.
-Fan in the Obstructed Seat
---