The Obstructed World Series Preview-2017
The Fall Classic has arrived. The two best teams in the AL and NL made it (say what you will about the Indians and Nationals, who were my two teams I thought were the best leading up into October, but they failed when it mattered). And this will be a very interesting World Series to say the least.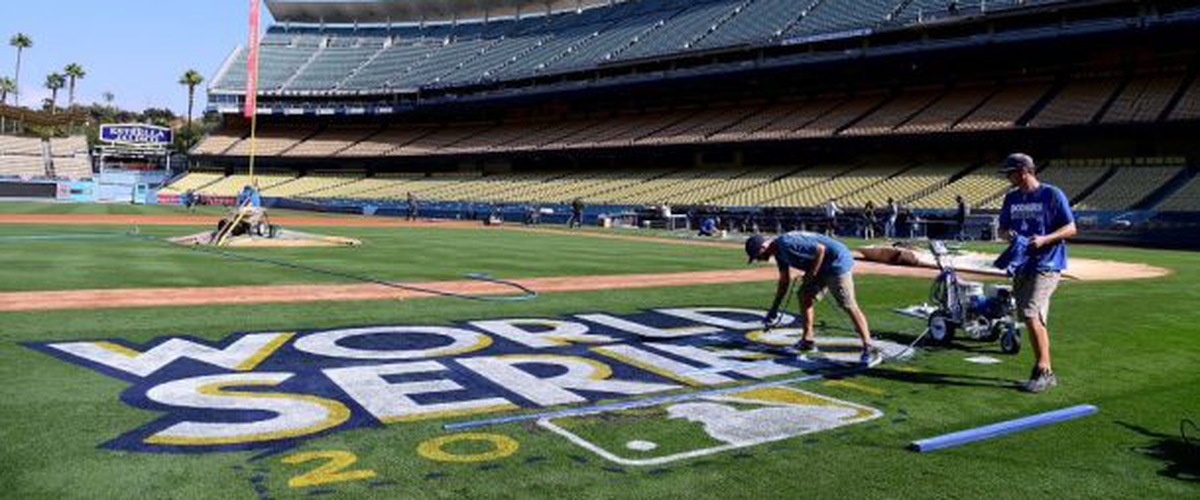 Honestly, you really could see numerous parallels between the Dodgers and Astros all season, ranging from aces to injuries to key trades, to big hot streaks to major cold streaks and everything in between. It seemed like both teams really just were a mirror of each other in their respective leagues.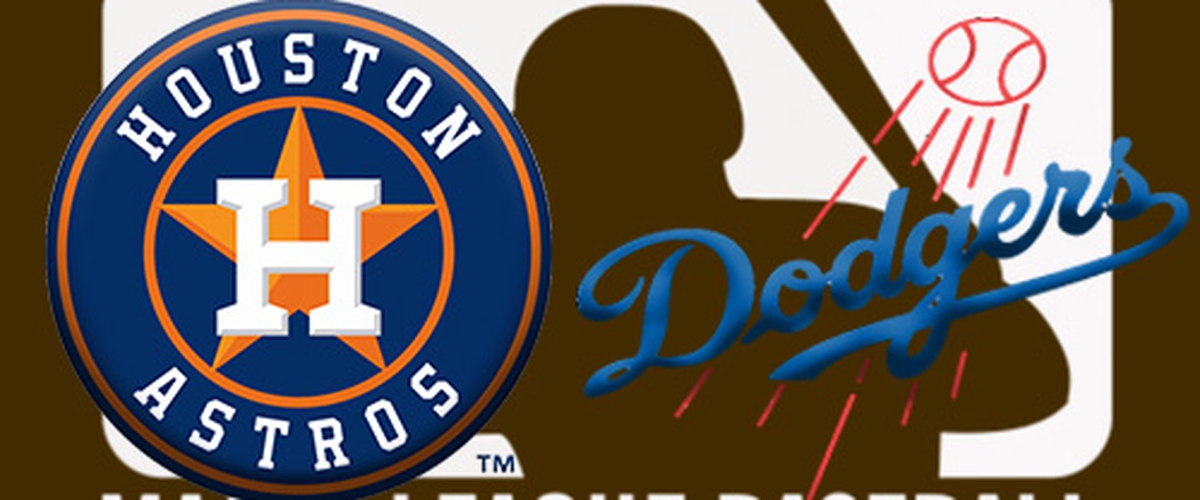 For the Dodgers, it has been 29 years since they last hoisted a World Championship, and of course it was Kirk Gibson's blast off of Dennis Eckersley that highlighted that series as well as great pitching from Orel Hershiser to proclaim them kings of the world in 88. This is Houston's 2nd World Series appearance and the first time since 2005 when they were swept by the Chicago White Sox (meaning this is the first time the Astros are going in as an American League franchise). So who has the advantages?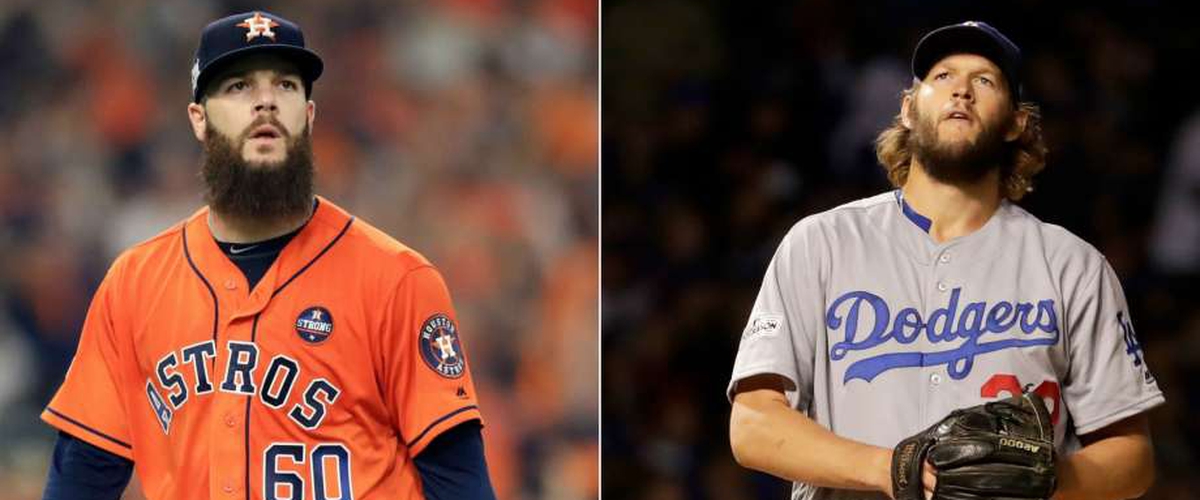 STARTING PITCHING: Parallels are drawn here. Yes, nobody can beat Clayton Kershaw it seems. He is the game's best pitcher when not on the DL (an argument can be made of course for Max Scherzer) and paired that with Yu Darvish, who came over late in a trade with Texas and it is an incredibly potent 1-2 punch to go along with Alex Wood and Rich Hill, who both had great years. But Houston has a Cy Young winner of their own in Dallas Keuchel and pitched well when he wasn't on the DL. And much like LA, the Astros made a late trade to get Detroit's ace Justin Verlander, who is also a Cy Young winner and he has been nothing short of dominant with a 5-0, and a 1.06 ERA since joining them and winning the ALCS MVP with his dominant performances against the Yankees. And rounding out that crew is Charlie Morton, who pitched a gem in the ALCS Game 7 and Brad Peacock. So to say there is no major clear advantage is an understatement. Kershaw has been the gold standard in baseball over the past 4-5 years while Verlander has looked like his dominant, Cy Young self since joining the Astros. So it is very very hard to really go with an advantage on either side. ADVANTAGE: EVEN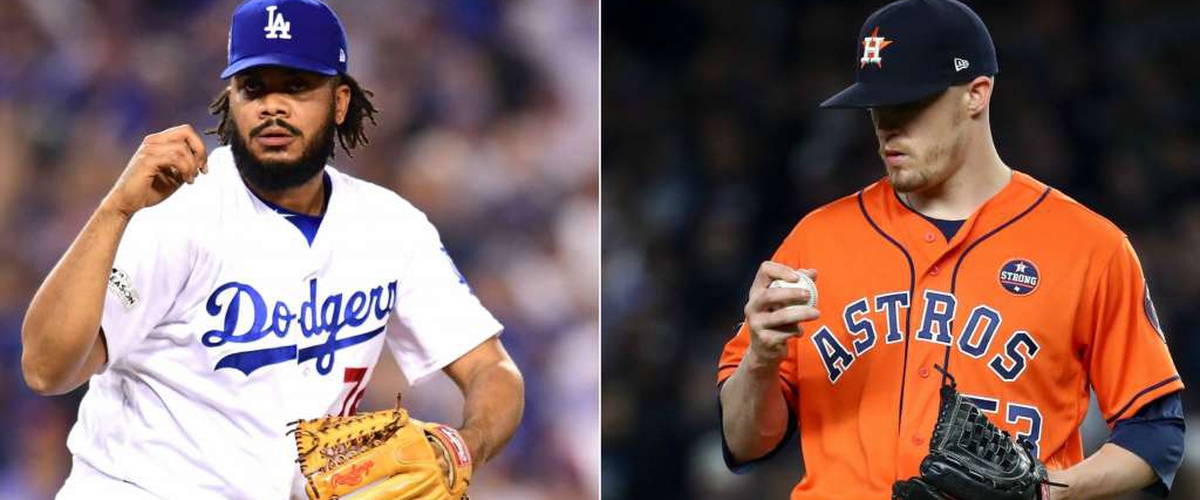 RELIEF PITCHING: With everything the Dodgers did this year, the one guy that was somewhat forgotten was Kenley Jansen, who was lights out and could himself be considered for some Cy Young votes (41 saves, 1.74 ERA, .074 WHIP, 14.4 K/9) and he has been invincible in these playoffs. It makes what Ken Giles has done look very pedestrian (2.30 ERA, 34 saves, 1.04 WHIP, 11.9 K/9) and worse for Giles, he has not had a great postseason to this point (7.50 ERA, 1.88 WHIP). But right now, Los Angeles relievers did not give up a run in the NLCS. Houston on the other hand was not as hot in the ALCS, blowing a lead in Game 5 that nearly cost them the Series. The Astros pen has been very solid but has been slipping for a while. This may be a key factor in the Series. ADVANTAGE: DODGERS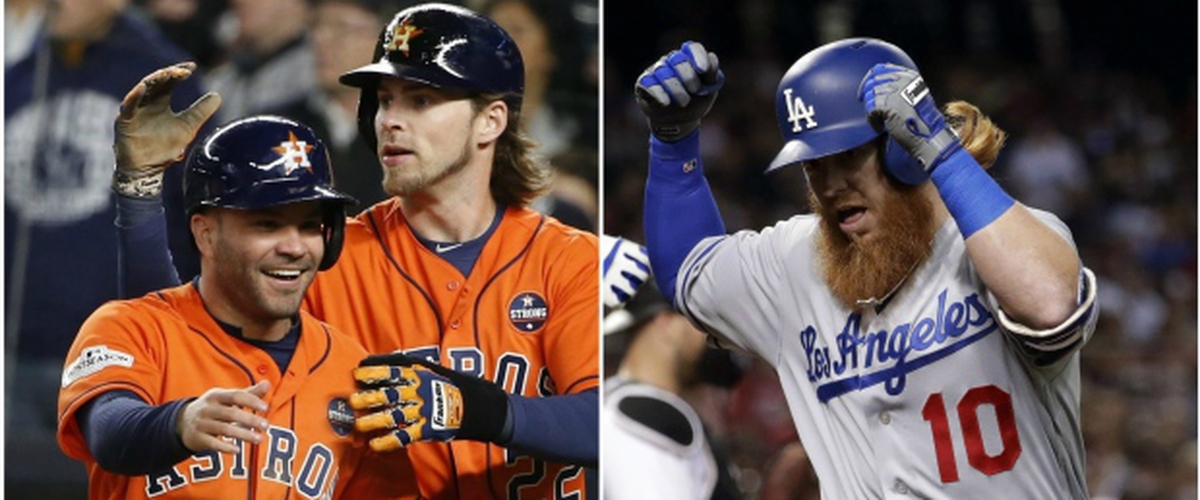 HITTING: This is what may be intriguing all throughout the series is the youthfulness of both teams. The Dodgers have Puig, Bellinger, Taylor, and Seager (who should return for the Series after sitting out the NLCS) while the Astros have Altuve, Correa, Springer, and Bregman. And just for added fun, you have some key vets like Justin Turner for the Dodgers and Cuban import Yuli Gurriel for the Astros. Then you have other guys like Yasmani Grandal & Josh Reddick that are great contributing pieces while you have feel good players like Chase Utley & Brian McCann nearing the end of their great careers and can still contribute (while I am not forgetting Adrian Gonzalez or Carlos Beltran). Both teams have massive offensive outputs throughout the lineup and to say one has a major advantage over another is a lie. I do have to give the nod however to one team over the other for Marwin Gonzalez. He's Houston's Ben Zobrist when Zobrist was killing it for Tampa Bay (and the Cubs last year). ADVANTAGE: ASTROS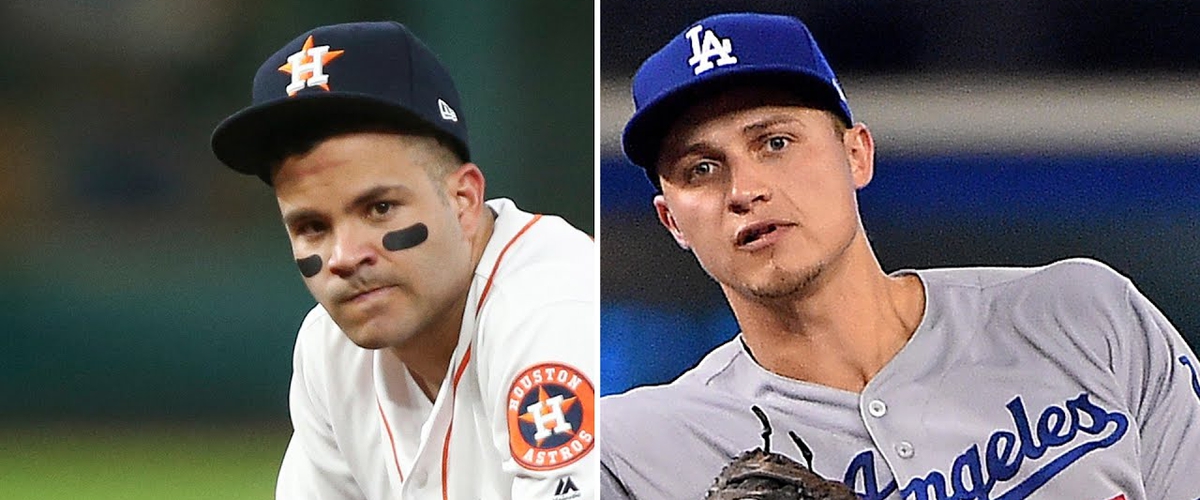 DEFENSE: Hard again, but I think the Dodgers have the better fielding all over the place as opposed to the Astros, which could net fewer extra bases that Houston relies heavily on (doubles). ADVANTAGE: DODGERS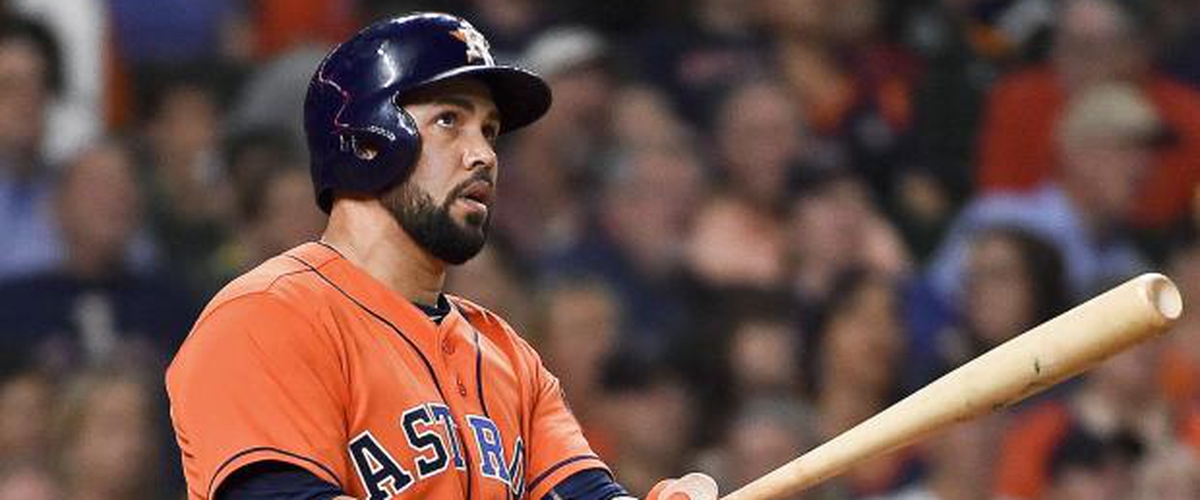 BENCH: Gattis, Beltran, and Marisnick are as deep as they come and Beltran/Gattis are veterans that really could tip the scales for Houston. On the other hand, the Dodgers have a quantity of players off the pine like Kiki Hernandez, who probably won Game 5 alone for LA against the Cubs with his 3 HR. And you have a plethora of veterans off the bench with the Dodgers, though probably not as strong as they were in their primes like Gonzalez, Utley, and Granderson. But still, it is a nice group to have. And while they were fairly down compared to the Astros guys, they still pose a threat. ADVANTAGE: EVEN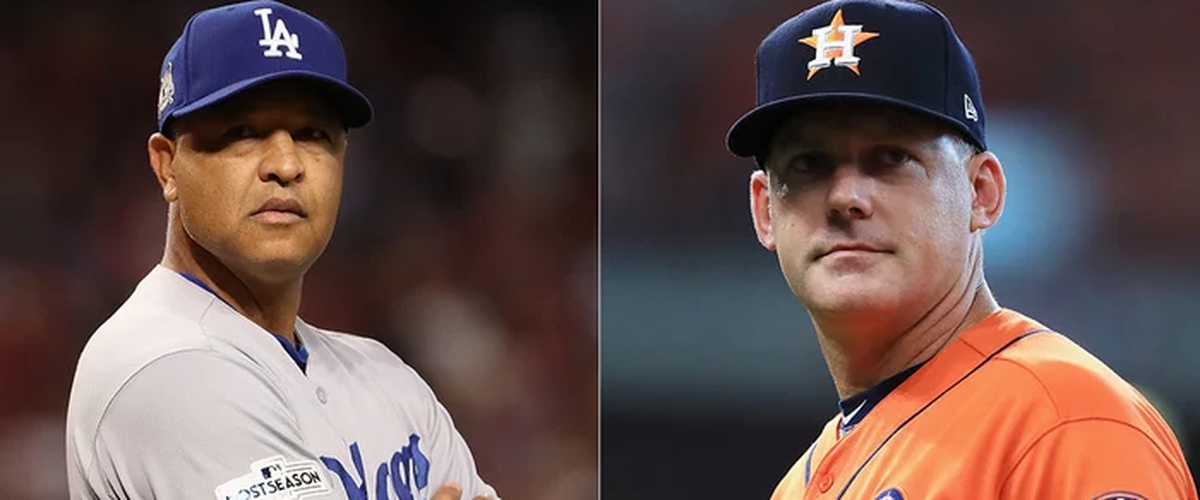 COACHING: AJ Hinch is incredibly underrated and Dave Roberts has pressed the right buttons so far in this series. They are two great managers, while Maddon & Francona get the love, these guys hold their own. But it may be which manager makes the mistake first that could impact the Series. ADVANTAGE: EVEN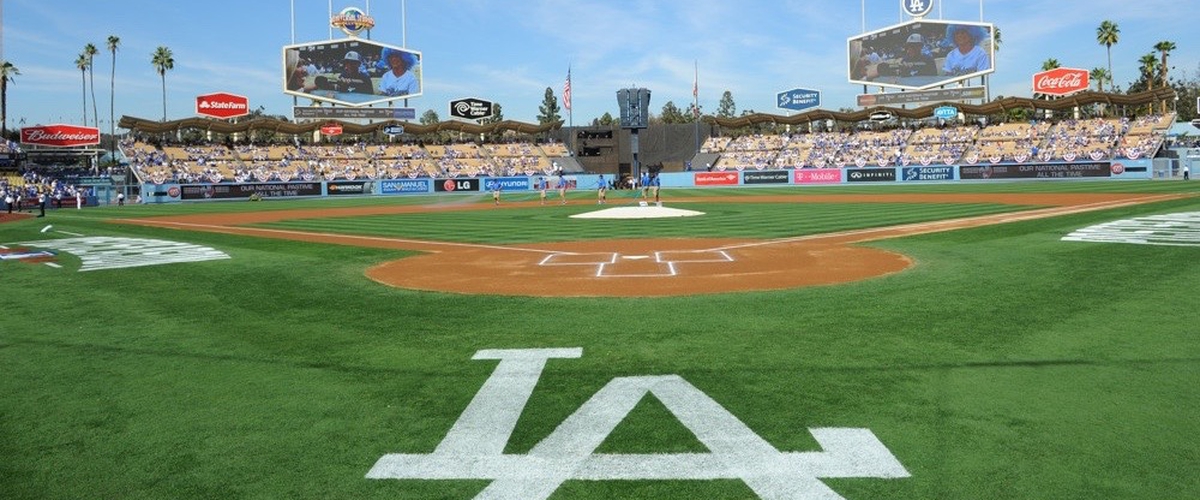 INTANGIBLES: The Dodgers have homefield and while it looks to be an advantage with having a spacious park for its pitchers, it may be neutralized with the unusually hot temperature in October AND with the sun not setting early on, it may help Houston, who has been 1-5 away from Minute Maid Park. Be careful of that. But it also means the Dodgers bats could warm up as well. If Houston takes a game in LA, they go back to Minute Maid where they are 6-0. Could we see a World Series reminiscent of 1987, 1991, and 2001 where the home team wins out? If so, the Dodgers fan base will be dancing all night long. But it is hard to tell. ADVANTAGE: EVEN
MY TAKE: This is hard to figure out. Kershaw has been great, but he hasn't looked as dominant even in this postseason. That said, LA's bullpen has been lights out and they haven't needed Kershaw to be dominant. If the Astros can win a game where Kershaw pitches, I think the whole series changes. That said, Houston's bullpen has to pitch better than what they did against the Yankees. If they continue that trend, it won't matter what they do to Kershaw or anybody else. My ultimate wish is to see Verlander have a Madison Bumgarner performance circa 2014 (so far in this postseason he has) and see him pitch in a Game 7 in relief and duel against Kershaw. Right now because of the bullpen disparity, I have to give the nod to the Dodgers as well as the homefield advantage, and Houston away from Minute Maid has struggled immensely so far. MY PREDICTION: DODGERS IN 6
-Fan in the Obstructed Seat
---