The Orioles Are Proving Everybody Wrong
When the trade deadline happened last month, everybody (myself included) figured the Baltimore Orioles were really out of the playoff race.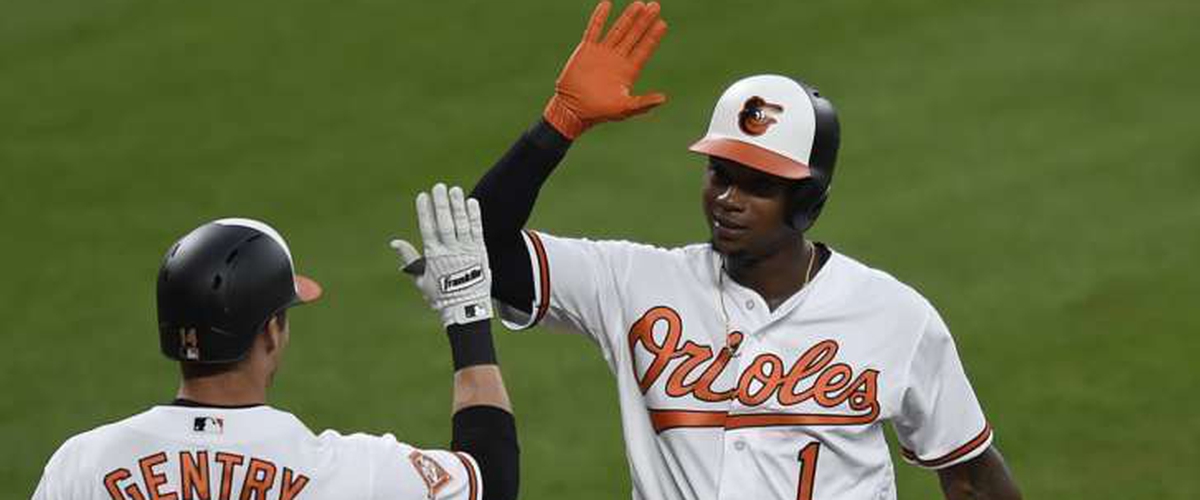 It was simple really. Baltimore's pitching was getting shelled on a consistent basis. Chris Tillman was a nightmare. Kevin Gausman had pretty much went AWOL for the year and really looked like his mind was elsewhere. Dylan Bundy had slumped for most of the season after May. And Wade Miley was, well, mediocre at best.
The rumors persisted the Orioles were considering trading stopper Zach Britton to start replenishing a farm system that is starting to fall near the bottom of the Majors. And I even compared the Orioles to what the Phillies had been since 2012 and what the Tigers are going through as a team that may have waited too long to sell off pieces to get some caliber prospects back and a better future. So with the team looking down and out, what do the Orioles do?
They opted to buy. And people were going "what in planet earth are they doing? They should be selling!!!!"
I also was one of the geniuses saying that too.
Baltimore first traded for Philadelphia's Jeremy Hellickson, who had been serviceable for the Phillies and a guy I thought would be a great pickup for more of an elite team on the back end of a rotation. The Orioles got him in part to add more depth to the rotation as none of the starters were pitching well at all and just to keep the bullpen arms a bit rested. And then probably the biggest under-the-radar move happened: Baltimore acquired Tim Beckham from Tampa Bay. Beckham, who pretty much lost playing time in Tampa Bay because of Brad Miller, Adeiny Hechavarria (evidently for his defense), and Beckham was not going to replace Evan Longoria at third, would be the guy at shortstop for the Orioles.
Hellickson to this point has been either all or nothing with two good starts, two bad starts, and an in-between start, but it somewhat jump-started the rest of the rotation after the pickup. Baltimore's rotation after Hellickson arrived got amped and seemed more confident. Bundy went 4-0 with a 2.00 ERA and a WHIP of 0.80 and a 11.9 K/9 in August. Gausman has been much better since really the All-Star Break (5-2 with a 3.46 ERA and a 1.28 WHIP while having a 9.4 K/9 rate) and while the numbers aren't mind-boggling awesome, it is a far cry from his dumpster fire first half where he probably should have been demoted to either the pen or going to Norfolk. Miley went 3-1 with a 2.60 ERA, though with a 1.45 WHIP, but also a far cry of what he had been pitching.
But the key jolt has been Beckham without question. Beckham got off to one of the hottest starts a player ever got with his new team after the deadline. And he has continued his surge, going .393 for Baltimore with 6 HR in 117 at-bats and having an OPS over 1.000 since joining the O's. Will he be bound to fall back a bit? Yes. But that old saying "a change of scenery is needed" fits here. Maybe Beckham had high expectations in Tampa and that the Rays never really gave him a TRUE chance to show what he is very capable of doing. Baltimore has given him the keys to play to what his potential really is so far and it has really given the Orioles that boost. And it is showing.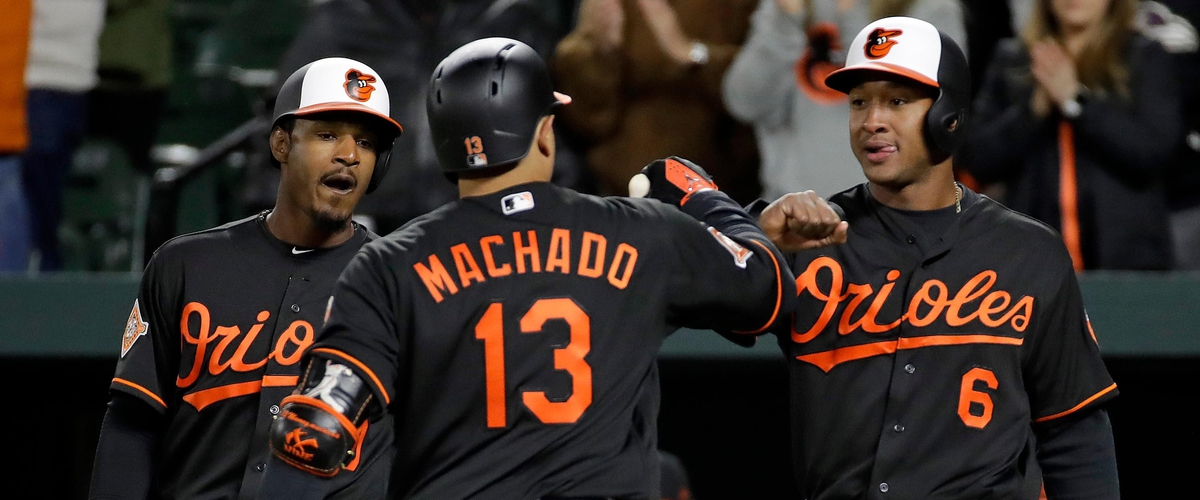 Baltimore in August hit .301 with 51 HR and had a .526 SLG% as a team to give them a team OPS of .807. Beckham was key, but Trey Mancini had a big month, hitting .283 while Orioles star Adam Jones, hitting .324 with a .571 SLG and a .934 OPS to really kick-start his season that had been in lack of a better word disappointing. And you have that Machado guy, who until this month, was having a down year by many has been scorching hot (how about a .345 AVG with 12 HR and a 1.059 OPS for the month?) So with Beckham, Jones, Machado, and Mancini playing major parts of the offense, the Orioles are not only climbing up through the AL but knocking on the door of the Wild Card and if the Yankees aren't careful, could try to sneak to get the #1 Wild Card.
The big questions are, will Baltimore continue this run to get a playoff spot by October? And will the Orioles end up getting far in the playoffs if they do?
While the pitching has improved, Baltimore still does not have the same rotation as the Indians, Red Sox, and even the Yankees. But if they can continue slugging their way (which is a hard thing to do in October and expect to win games) and getting leads in the 7th inning to turn it over to their excellent bullpen, anything is possible.
I am not saying Baltimore will be in the playoffs or being the best team in the AL or represent the AL in the World Series this year, but right now they have proven their critics wrong right now and if that is what they are driven to do, who knows what will happen in the next two months? And for Baltimore's case, they hope to continue making people wrong.
-Fan in the Obstructed Seat