Yes, Gonzaga Is A Championship Contender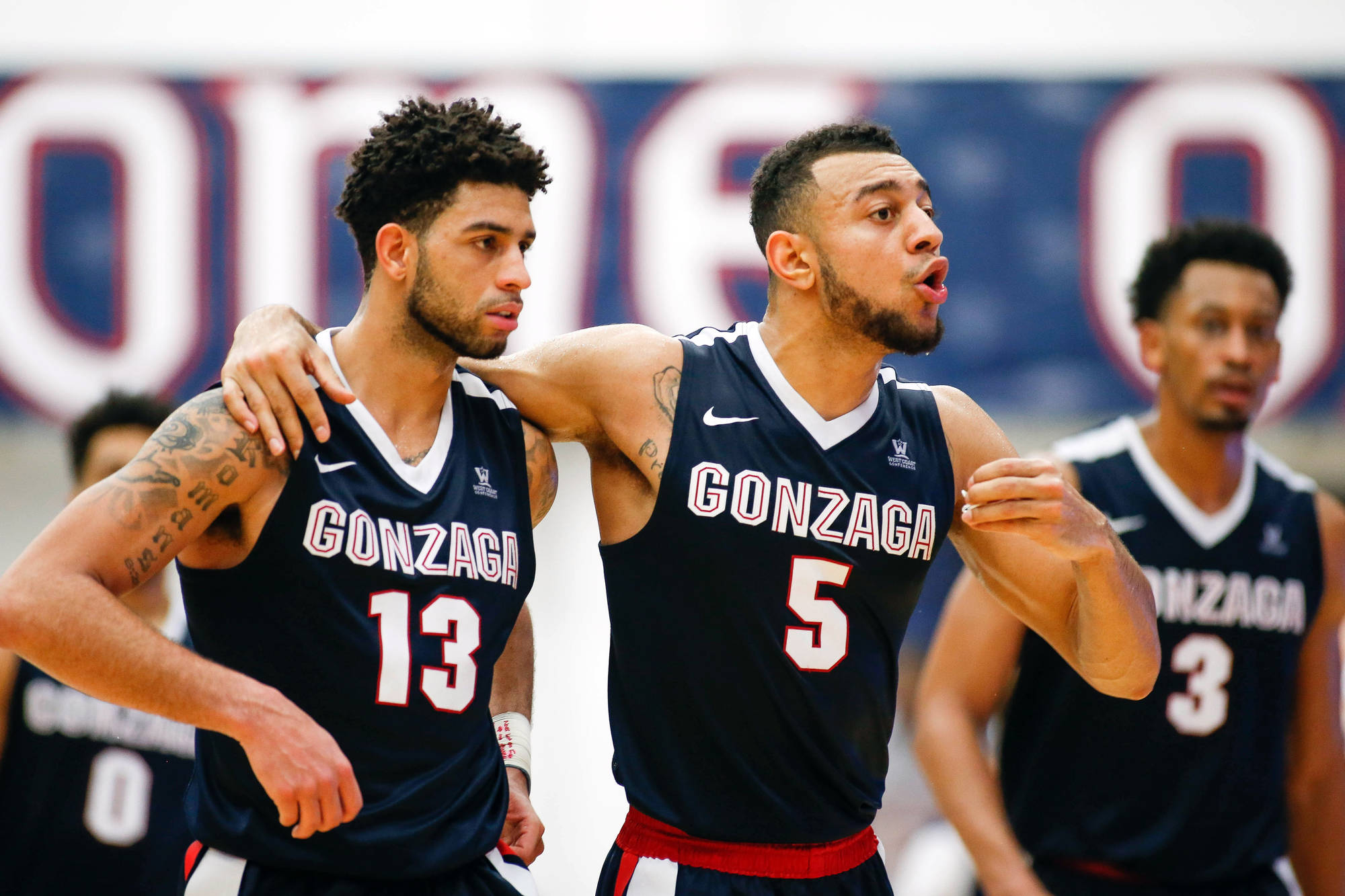 Stan Szeto-USA TODAY Sports
We've heard it for the past 20+ years about these table-runners from the non-power conferences such as St. Joe's (at the time), Wichita State, and others get to the tournament and then proceed to fall apart, unable to get a Sweet Sixteen berth after being highly ranked by the selection committee. Gonzaga has been no different to this case.
Of course, in this run, Gonzaga started off as the face of the Cinderella teams in the tournament 20 years ago, starting in three straight years of being ranked in double digits and advancing to the Elite Eight once and the Sweet Sixteen twice. When the committee started to notice the Zags were here to stay and started to win tough non-conference games in November and December, the ranking moved up. Gonzaga was no longer a Cinderella squad but a threat to be a team to find themselves in the Final Four.
And then they fell backwards. The next four years, the Zags were a #6 seed or higher 3 times (including a #3 seed twice) and only had made it to the Sweet Sixteen once. With it, the critics went "well, Gonzaga cannot hang with the big boys after all, especially in March; and they are in a very West Coast Conference." From 07-12, Gonzaga fell back in the tournament rankings, only getting back to the Sweet Sixteen once (as a #4 seed before getting bounced by eventual national champion North Carolina in 2009).
In 2013, Gonzaga had a #1 rank to their credit as they went 32-3, but failed to get out of the 2nd round, losing to Wichita State, which some critics remained of the whole "they're great as an underdog, but as a favorite? Not so much." They fell back into the middle tier ranks of the tournament, which many people felt.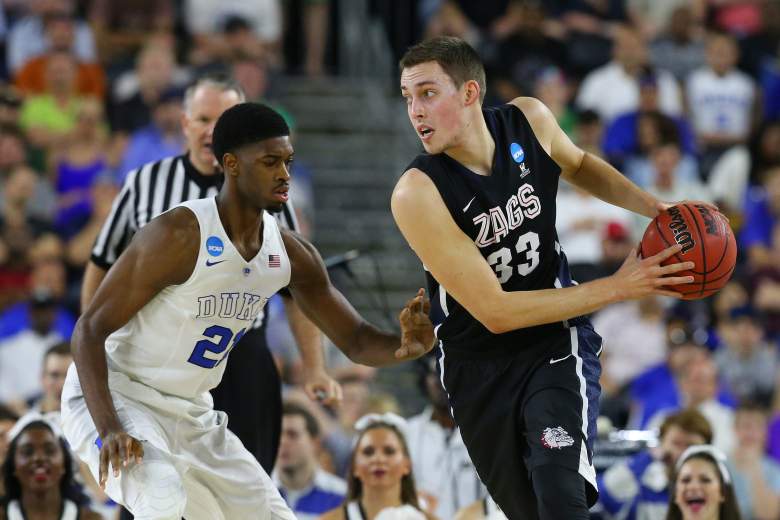 Gonzaga's Elite Eight appearance in 2015 was big for them.
When 2015 arrived, the tournament chose Gonzaga (35-3) to be a #2 seed, giving the critics the "oh, here we go again!" bit, and many thought they'd be an easy elimination again. For the first time in 16 years, the Zags made it to the Elite Eight, losing to eventual national champion Duke. Last year, Gonzaga went back to being a "Cinderella" squad with an #11 seed, losing to Syracuse in the Sweet Sixteen.

So now, and somewhat quietly, Gonzaga is the #1 team in the nation, being the last undefeated program (and probably going to be that way until March). Critics are already going "well, here they go again! Big regular season run and then they'll crash & burn in the early rounds."
To that I say, not this year.
While I have been one in the past to somewhat go along the lines of teams who do great in the regular season only to fall apart in the tournament (Kansas, Virginia, most PAC-12 teams not named Arizona or UCLA), I think this is a different Gonzaga squad than in year's past and I will mention why.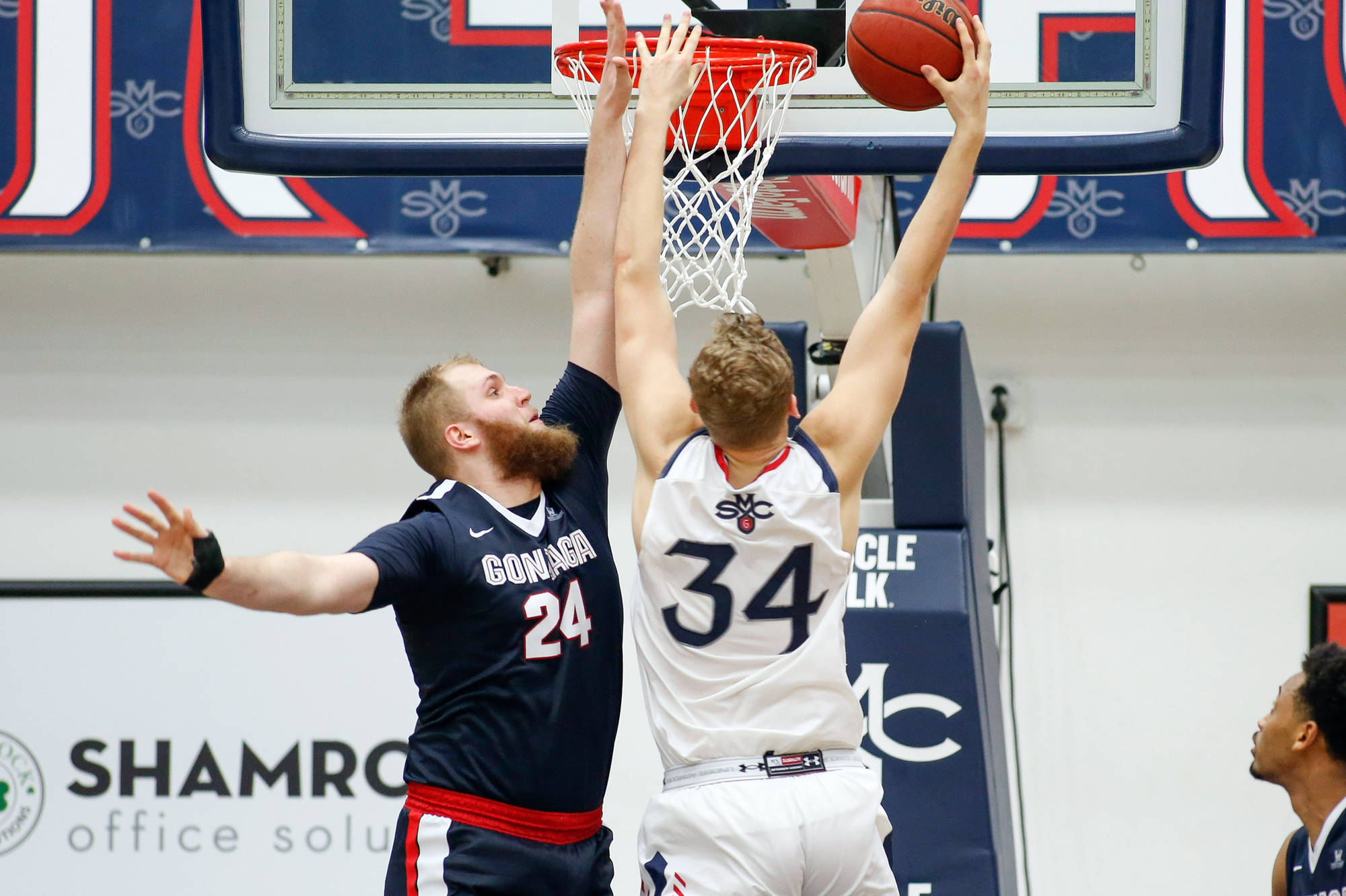 Przemek Karnowski provides a strong inside game for Gonzaga
Stan Szeto-USA TODAY Sports
1. THIS IS A VERY EXPERIENCED GROUP: Jonathan Williams, Jordan Mathews, Przemek Karnowski, Silas Melson, and Nigel Williams-Goss are all juniors or older. This is a large portion of the team who has been there. And with Williams (Missouri), Mathews (Cal), and Williams-Goss (Washington), all have played in power conferences and made strong contributions over there. So when you do add in freshman Zach Collins, who is making the most of his minutes (10.1 PPG in 17 MPG) and redshirt sophomore Josh Perkins, and you have a very strong group of players who have been there before.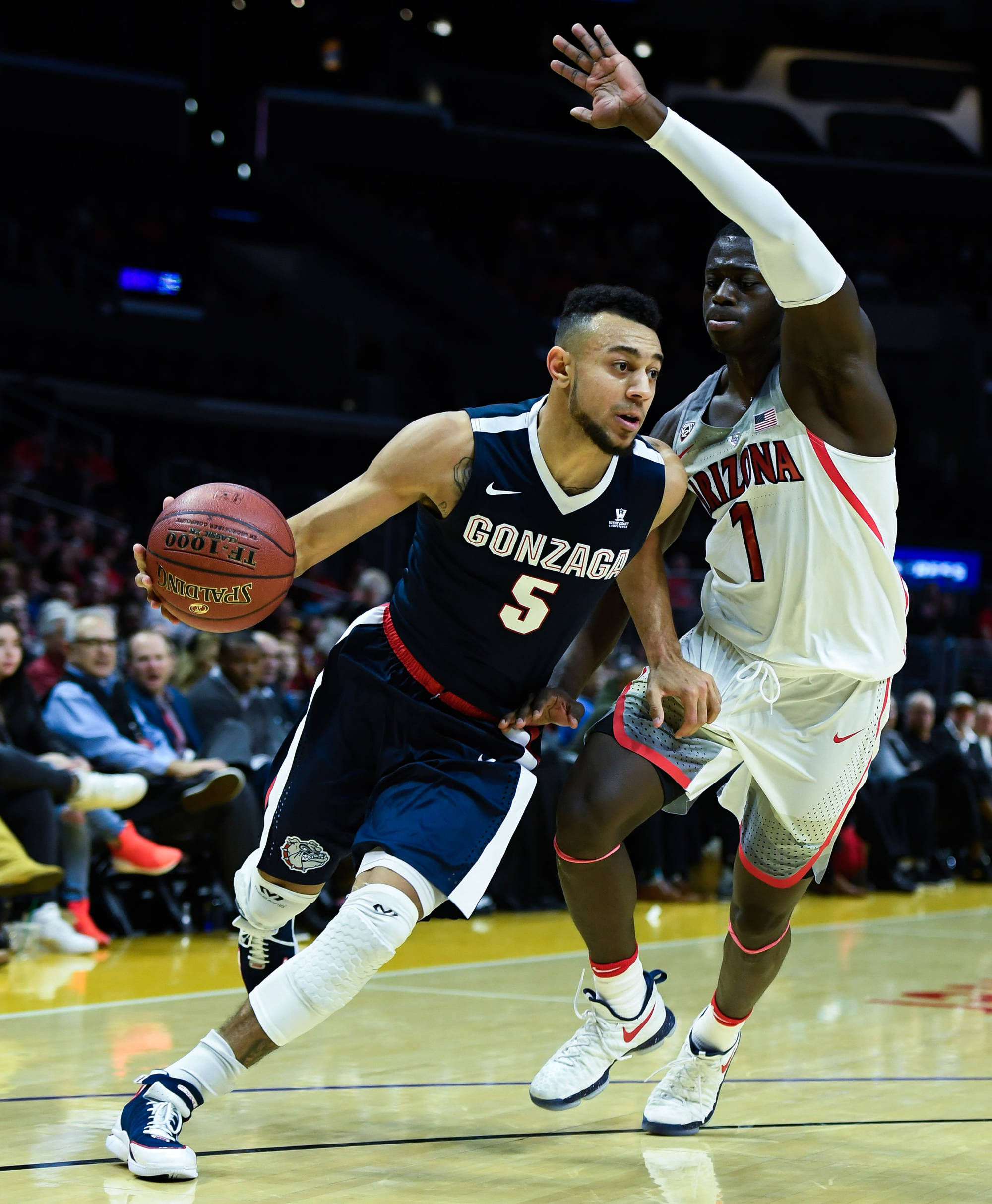 Williams-Goss and Gonzaga beat Arizona this year.
Robert Hanashiro-USA TODAY Sports
2. THEY HAVE BEATEN SOME QUALITY TEAMS IN THE NON-CONFERENCE PLAY: The first knock I hear is that "Gonzaga doesn't play anybody." San Diego State (by 21), Florida (who is currently ranked 17; won by 5), Iowa State (who also beat Kansas in Lawrence; won by 2), Arizona (currently ranked #10, won by 7) and Tennessee (who beat Kentucky; won by 10 in Nashville). Obviously, San Diego State has been a disappointment by many, but Arizona and Florida are nothing to scoff at. Could they beat them again? Perhaps. But the argument is they cannot beat anybody is a weak argument in my eyes.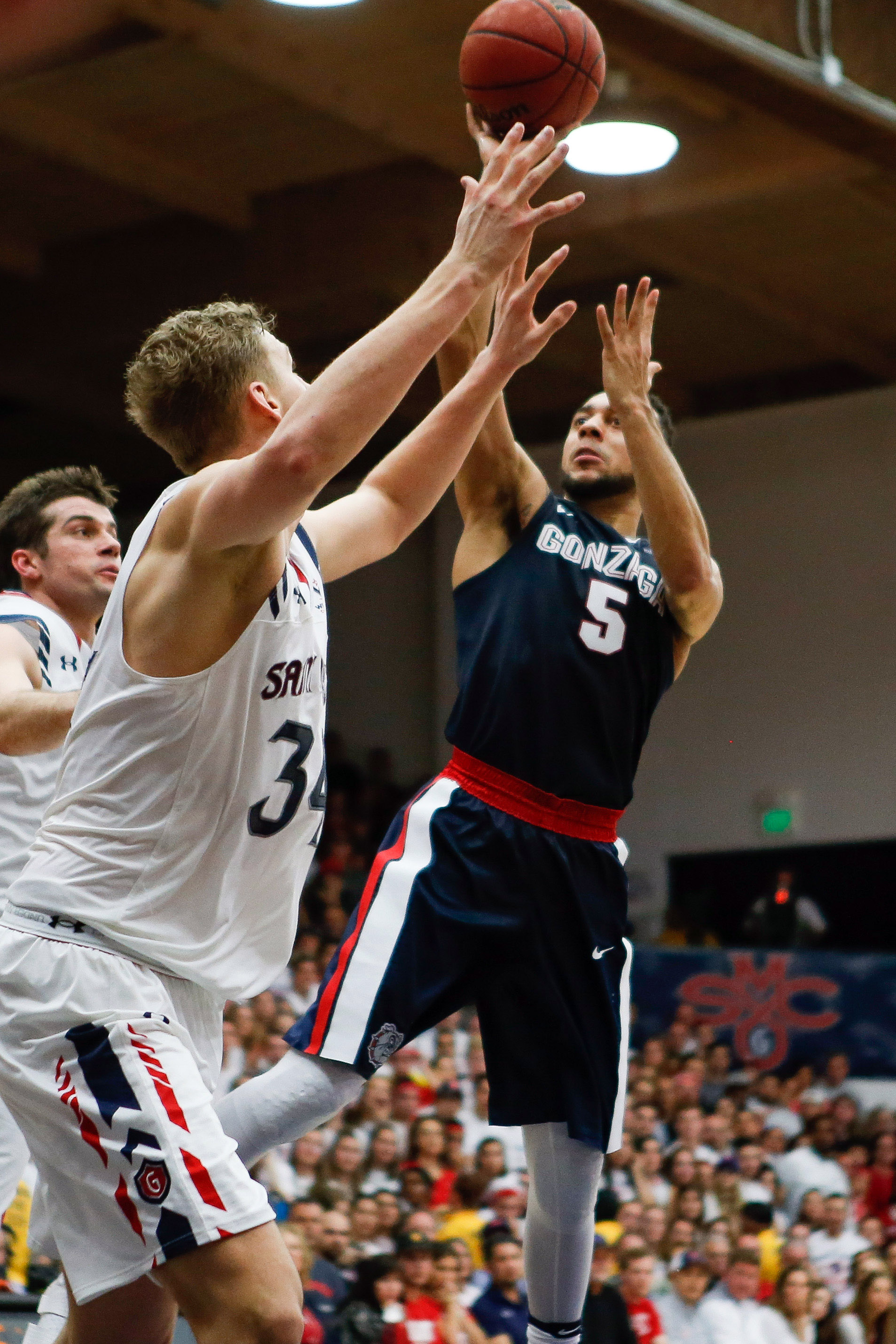 Players like Williams-Goss for Gonzaga will take 3-point shots when they NEED to.
Stan Szeto-USA TODAY Sports
3. THEY DO NOT LIVE AND DIE BY THE THREE-POINTER: A third of Gonzaga's shot selection is from beyond the arc. That ranks them as a middle of the pack squad in the nation. But in terms of percentage, they are 46th in the nation (38%). And their win last night against St. Mary's, out of nearly 60 shots, only 15 three pointers were attempted (26% of them were made). This is coming from a group that is also shooting nearly 52% of field goals made. Only UCLA and Creighton have shot better from the floor. Why I always think Kansas has really an early exit is in the past they have relied too much on the 3-point jump shot and the long-range jumpers. One cold night in March and you're done. I'm seeing Duke pull a similar thing now, even on this small run they have since Coach K has come back of launching 3's. Yesterday, Duke escaped a very weak Clemson team AT HOME in part because the Blue Devils tried to shoot the lights out beyond the arc. Had Luke Kennard didn't play big, Clemson leaves Cameron Indoor Stadium with a W. Again, it comes back to one cold night in March that may end Duke's chances. Gonzaga does not need to rely on that three pointer, which should give concern to everybody that will play them. And if those teams have a cold night, it's over.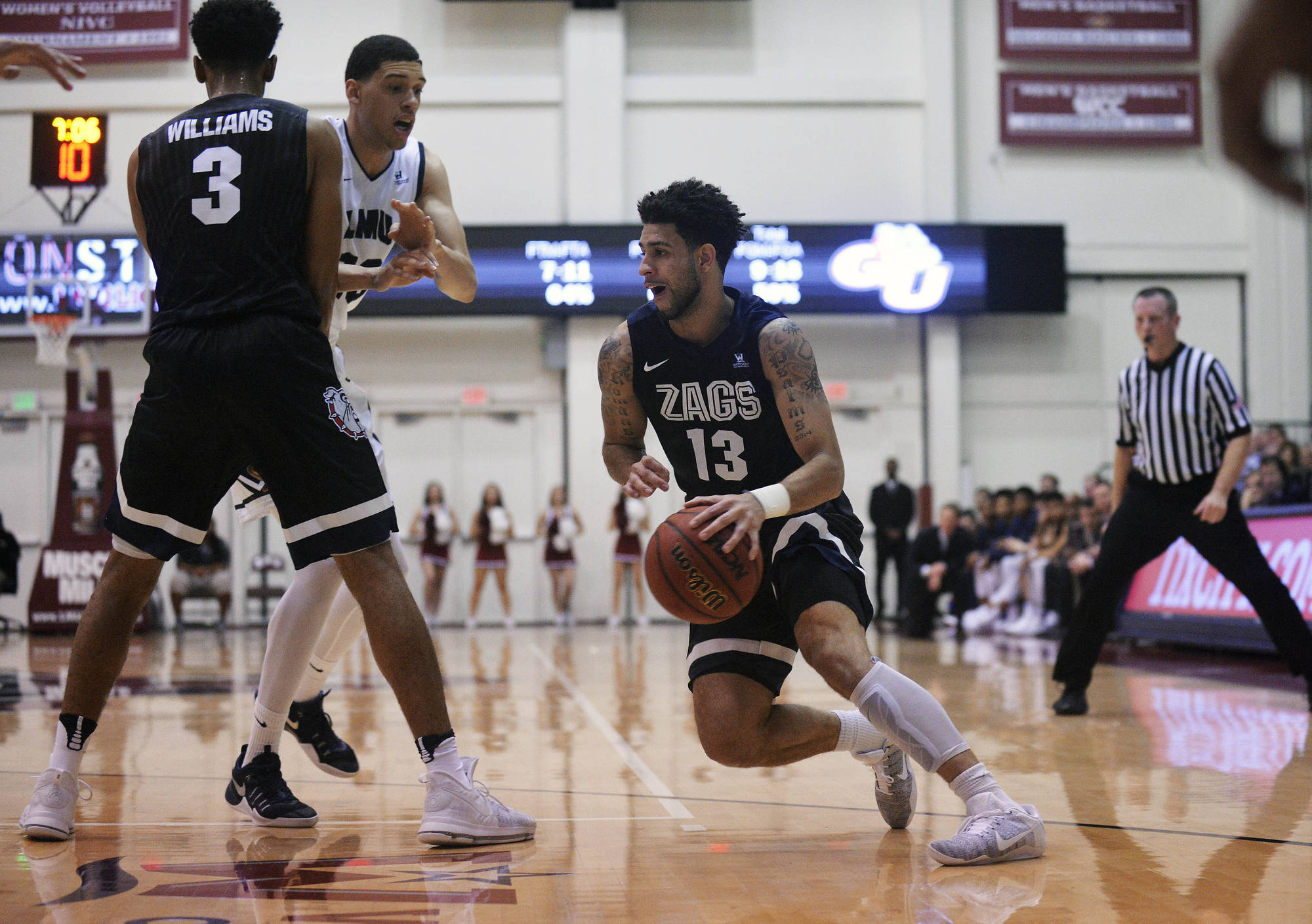 Gonzaga's ability to attack the basket is a key factor of their success this year.
Gary A. Vasquez-USA TODAY Sports
4. THEY CAN ATTACK THE BASKET: One thing that got me was how well the Zags attacked the basket last night. And with Karnowski being a threat to get the opposing muscle out of there, it really bodes well for all the guards Gonzaga has. And if Williams also clears it out, it really bodes major problems. If teams start going for the guards, they can give it down to Karnowski and Williams and both could be a major problem for teams with frontcourt issues (Duke, Kansas). It showed last night that Saint Mary's has no answer for big men and why I figured the game was over already at halftime.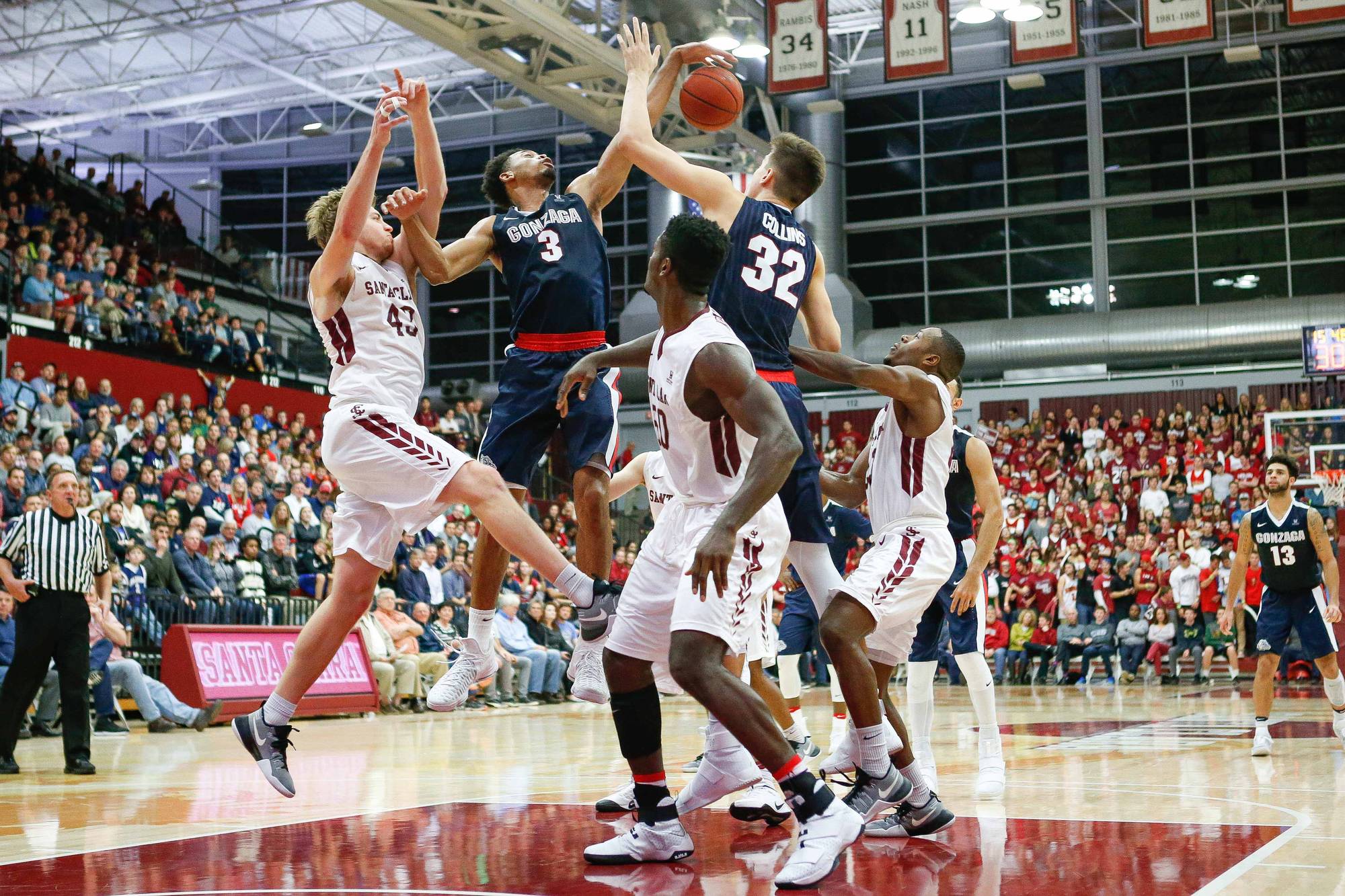 The Zags go after it better than most teams in the nation. They impose their will on teams with it.
Stan Szeto-USA TODAY Sports
5. THEY'RE NOT SOFT: We think of West Coast teams, whether it is football or basketball as being "softies." Gonzaga isn't that. They'll play physical and chippy as well. They'll mix it up on the defensive side with being in the top 100 in blocked shots and 15th in the nation in rebounds. They're not afraid of teams, whether it is in the West Coast Conference or around the nation. They can really hurt teams with their defensive presence. That will sting against the likes of teams who are more reliant on their offensive prowess and not wanting to go toe-to-toe. You saw last night Saint Mary's, while getting chippy at times, really didn't want any part of Gonzaga.

I do think Gonzaga is definitely a national championship contender and this may be that year they finally enter the Final Four. I'm not saying they're going to win as I really need to see who is where in the brackets next month, but I think they're better than a large portion of the top 25 as is. I do think they may have difficulties with the likes of Oregon, Kentucky, Louisville, Baylor, and North Carolina, but I think they could also beat those teams. But to say that Gonzaga doesn't have a shot because they are in the weak West Coast Conference is a joke. I would put them up there with anybody else.
-Fan in the Obstructed Seat
---