NFL 2017 Offseason Odds and Best Sportsbook Bonuses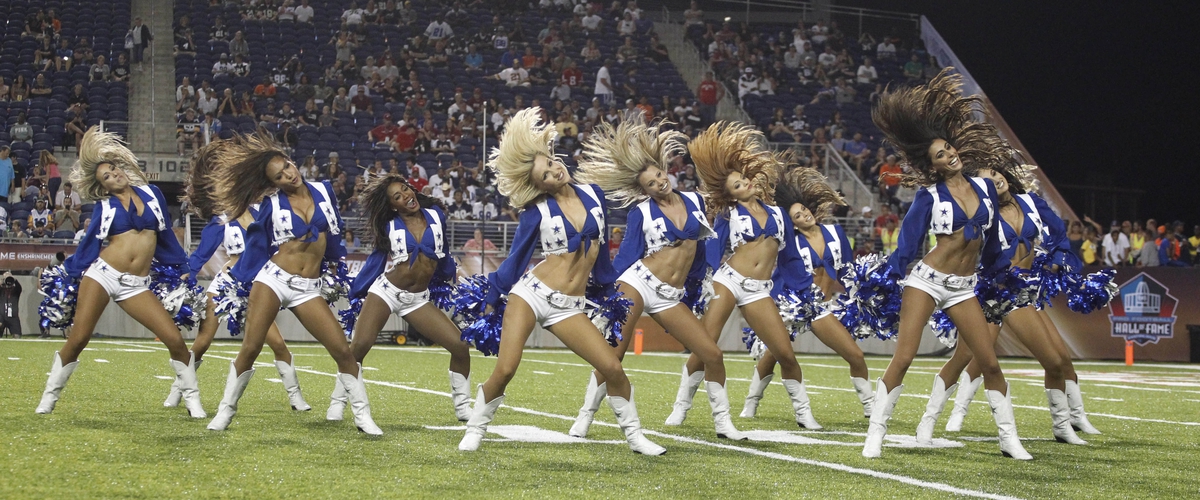 The NFL Week 1 is around the corner and all sportsbooks are getting ready to offer the best sports betting options as posible.
One of the top betting sites is InterTops Sportsbook that currently is offering 100% up to $500 Bonus to all new deposit players that want to be part of the 2017 betting action.
Another great option to place your bets is MyBookie sportsbook and they are offering 50% bonus up to $3,000.
Below you will find all of the offerings currently available to bettors looking for offseason action on their favorite football team.
New England Patriots
Over/Under win total: 12.5 wins
Odds to make playoffs: Yes -2500 / No +1100
Odds to win AFC East: 1/14
Odds to win AFC: 5/4
Odds to win Super Bowl: 5/2
Kansas City Chiefs
Over/Under win total: 9 wins
Odds to make playoffs: Yes -135 / No +115
Odds to win AFC West: 2/1
Odds to win AFC: 15/1
Odds to win Super Bowl: 30/1
New Orleans Saints
Over/Under win total: 8 wins
Odds to make playoffs: Yes +240 / No -280
Odds to win NFC South: 5/1
Odds to win NFC: 25/1
Odds to win Super Bowl: 50/1
Los Angeles Chargers
Over/Under win total: 7.5 wins
Odds to make playoffs: Yes +240 / No -280
Odds to win AFC West: 4/1
Odds to win AFC: 30/1
Odds to win Super Bowl: 60/1
Los Angeles Rams
Over/Under win total: 6 wins
Odds to make playoffs: Yes +900 / No -1600
Odds to win NFC West: 15/1
Odds to win NFC: 40/1
Odds to win Super Bowl: 80/1
Miami Dolphins
Over/Under win total: 7.5 wins
Odds to make playoffs: Yes +375 / No -450
Odds to win AFC East: 8/1
Odds to win AFC: 20/1
Odds to win Super Bowl: 40/1
Minnesota Vikings
Over/Under win total: 8.5 wins
Odds to make playoffs: Yes +160 / No -180
Odds to win NFC North: 11/4
Odds to win NFC: 15/1
Odds to win Super Bowl: 30/1
New York Giants
Over/Under win total: 8.5 wins
Odds to make playoffs: Yes +120 / No -140
Odds to win NFC East: 12/5
Odds to win NFC: 10/1
Odds to win Super Bowl: 20/1
New York Jets
Over/Under win total: 4.5 wins
Odds to make playoffs: Yes +2000 / No -10000
Odds to win AFC East: 100/1
Odds to win AFC: 100/1
Odds to win Super Bowl: 200/1
Oakland Raiders
Over/Under win total: 9.5 wins
Odds to make playoffs: Yes -140 / No +120
Odds to win AFC West: 8/5
Odds to win AFC: 5/1
Odds to win Super Bowl: 10/1
Philadelphia Eagles
Over/Under win total: 8 wins
Odds to make playoffs: Yes +170 / No -190
Odds to win NFC East: 7/2
Odds to win NFC: 20/1
Odds to win Super Bowl: 40/1
Pittsburgh Steelers
Over/Under win total: 10.5 wins
Odds to make playoffs: Yes -360 / No +300
Odds to win AFC North: 5/9
Odds to win AFC: 6/1
Odds to win Super Bowl: 12/1
San Francisco 49ers
Over/Under win total: 5 wins
Odds to make playoffs: Yes +1400 / No -4000
Odds to win NFC West: 35/1
Odds to win NFC: 100/1
Odds to win Super Bowl: 200/1
Seattle Seahawks
Over/Under win total: 10.5 wins
Odds to make playoffs: Yes -550 / No +425
Odds to win NFC West: 1/4
Odds to win NFC: 9/2
Odds to win Super Bowl: 10/1
Tampa Bay Buccaneers
Over/Under win total: 8 wins
Odds to make playoffs: Yes +220 / No -260
Odds to win NFC South: 7/2
Odds to win NFC: 15/1
Odds to win Super Bowl: 30/1
Tennessee Titans
Over/Under win total: 8.5 wins
Odds to make playoffs: Yes +120 / No -140
Odds to win AFC South: 9/5
Odds to win AFC: 15/1
Odds to win Super Bowl: 30/1
Washington Redskins
Over/Under win total: 7.5 wins
Odds to make playoffs: Yes +330 / No -400
Odds to win division: 6/1
Odds to win NFC East: 40/1
Odds to win Super Bowl: 80/1
Arizona Cardinals
Over/Under win total: 8 wins
Odds to make playoffs: Yes +175 / No -200
Odds to win NFC West: 7/2
Odds to win NFC: 15/1
Odds to win Super Bowl: 30/1
Atlanta Falcons
Over/Under win total: 9.5 wins
Odds to make playoffs: Yes -150 / No +130
Odds to win NFC South: 7/5
Odds to win NFC: 11/2
Odds to win Super Bowl: 12/1
Baltimore Ravens
Over/Under win total: 8.5 wins
Odds to make playoffs: Yes +105 / No -125
Odds to win AFC North: 11/4
Odds to win AFC: 15/1
Odds to win Super Bowl: 30/1
Buffalo Bills
Over/Under win total: 6.5 wins
Odds to make playoffs: Yes +550 / No -800
Odds to win AFC East: 16/1
Odds to win AFC: 50/1
Odds to win Super Bowl: 100/1
Carolina Panthers
Over/Under win total: 9 wins
Odds to make playoffs: Yes -110 / No -110
Odds to win NFC South: 9/4
Odds to win NFC: 15/1
Odds to win Super Bowl: 30/1
Chicago Bears
Over/Under win total: 5.5 wins
Odds to make playoffs: Yes +1100 / No -2500
Odds to win NFC North: 25/1
Odds to win NFC: 50/1
Odds to win Super Bowl: 100/1
Cincinnati Bengals
Over/Under win total: 8.5 wins
Odds to make playoffs: Yes +140 / No -160
Odds to win AFC North: 4/1
Odds to win AFC: 30/1
Odds to win Super Bowl: 60/1
Cleveland Browns
Over/Under win total: 4.5 wins
Odds to make playoffs: Yes +2000 / No -10000
Odds to win AFC North: 40/1
Odds to win AFC: 150/1
Odds to win Super Bowl: 300/1
Dallas Cowboys
Over/Under win total: 9.5 wins
Odds to make playoffs: Yes -200 / No +175
Odds to win NFC East: 6/5
Odds to win NFC: 7/2
Odds to win Super Bowl: 8/1
Denver Broncos
Over/Under win total: 8 wins
Odds to make playoffs: Yes +215 / No -255
Odds to win AFC West: 4/1
Odds to win AFC: 20/1
Odds to win Super Bowl: 40/1
Detroit Lions
Over/Under win total: 7.5 wins
Odds to make playoffs: Yes +300 / No -360
Odds to win NFC North: 6/1
Odds to win NFC: 25/1
Odds to win Super Bowl: 50/1
Green Bay Packers
Over/Under win total: 10.5 wins
Odds to make playoffs: Yes -330 / No +270
Odds to win NFC North: 1/2
Odds to win NFC: 11/2
Odds to win Super Bowl: 12/1
Houston Texans
Over/Under win total: 8.5 wins
Odds to make playoffs: Yes +145 / No -165
Odds to win AFC South: 9/4
Odds to win AFC: 15/1
Odds to win Super Bowl: 30/1
Indianapolis Colts
Over/Under win total: 8.5 wins
Odds to make playoffs: Yes +190 / No -220
Odds to win AFC South: 11/4
Odds to win AFC: 25/1
Odds to win Super Bowl: 50/1
Jacksonville Jaguars
Over/Under win total: 6.5 wins
Odds to make playoffs: Yes +375 / No -450
Odds to win AFC South: 9/2
Odds to win AFC: 40/1
Odds to win Super Bowl: 80/1
Los Angeles Rams
Over/Under win total: 6 wins
Odds to make playoffs: Yes +900 / No -1600
Odds to win NFC West: 15/1
Odds to win NFC: 40/1
Odds to win Super Bowl: 80/1
Miami Dolphins
Over/Under win total: 7.5 wins
Odds to make playoffs: Yes +375 / No -450
Odds to win AFC East: 8/1
Odds to win AFC: 20/1
Odds to win Super Bowl: 40/1
Minnesota Vikings
Over/Under win total: 8.5 wins
Odds to make playoffs: Yes +160 / No -180
Odds to win NFC North: 11/4
Odds to win NFC: 15/1
Odds to win Super Bowl: 30/1