Ryan Spooner and the Boston Bruins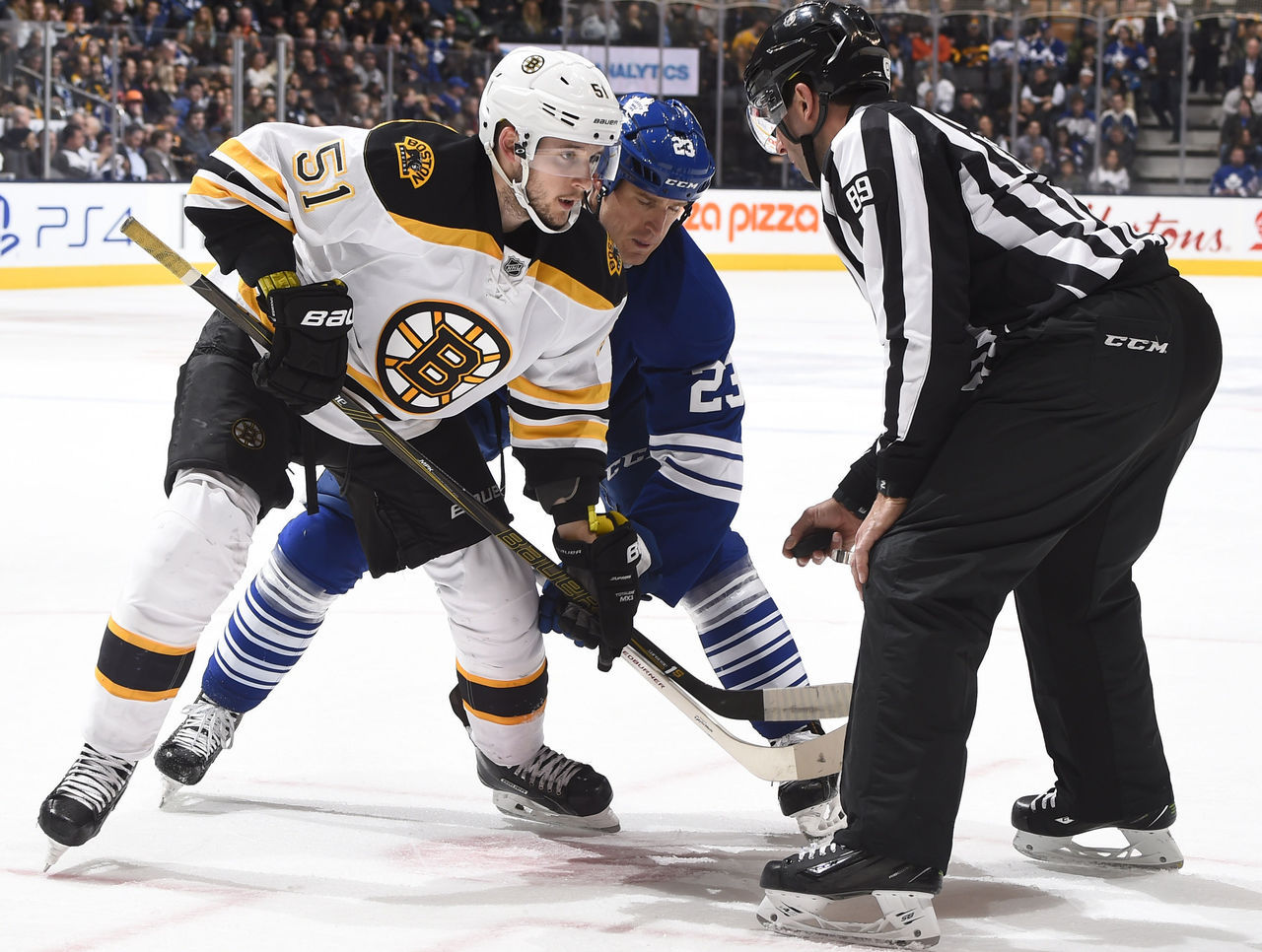 Picture by: Graig Abel / National Hockey League / Getty




By Carson Tully





The Boston Bruins are notoriously known for two things: trading away young players who turn into NHL all-stars (like Tyler Seguin or Blake Wheeler), or they make trades that leave them in the long run with absolute nothing to show for it (like the Seguin, Wheeler, and Thornton trades.) In fact, one of the best trades for the Bruins in the past 10 or so years was when the Bruins acquired young Tuukka Rask from Toronto in exchange for Andrew Raycroft. Whether you like the Bruins or not, that was an "A+" trade, but if you follow the Bruins, you know the front office does not make stellar deals like that often. With multiple reports of Ryan Spooner being on the trade block, we can only hope that if a deal is made, the Bruins better get an equal return if not an even better return for this young player.

According to multiple reports, the Bruins would consider moving Spooner if they would acquire a legitimate top-six forward in return. There have been rumors surrounding Spooner, but more talks have heated up as of late because there is clearly no room for Spooner, who is a natural center, to play his natural position. The Bruins would be looking for a big name to fill the left wing on the second line, which is currently being played by Tim Schaller.

Schaller, was signed in the offseason as a top six player for the AHL team, but he has surprised many as he is producing at the NHL level consistently. With 8 points in 23 games, the New Hampshire Native has exceeded expectations for a player that was primarily signed to play in Providence, and is now playing alongside David Krejci and David Backes.

The teams rumored to have significant interest in Spooner are the New York Islanders, Carolina Hurricanes, and the San Jose Sharks. The Bruins are looking for a top six forward, but they need a top four defender. It would not be surprising if the Buffalo Sabres, Anaheim Ducks, or the Vancouver Canucks would consider testing Don Sweeney to see if a deal could be made. Vancouver would probably be willing to trade Jake Virtanen, and it would not be surprising to see a package that would include Spooner, including some draft picks, going to Buffalo in exchange for Evander Kane. Kane could be coming to Boston if the deal is right because Spooner would fit perfectly in their system as a third line center or even a wing on the second line. Kane would be the perfect player to put beside Krejci, and his full potential would be achieved if he made the move to Boston.

The Ducks are always looking for an offensive weapon, but, in this case, Spooner would be the perfect fit. He would be perfect alongside Getzlaf and Perry or even on the third line wing. What the Ducks would be willing to trade would most likely not be sufficient enough on the Bruins end. Spooner is not as valuable as the two-way defender, Cam Fowler, but he is slightly more valuable than Jakob Silfverberg. Plus, Silfverberg may not be the "top six" winger the Bruins are needing for, but Cam Folwer is by all means the defenseman that the Bruins desperately need.

As for the Hurricanes, Islanders and Sharks, it is believed that they are on the front lines. It may be a reach, but if Sweeney could find a way to deal Spooner and some picks for Skinner, that would solidify a playoff-tier forward group. Since being drafted as the 7th overall pick in 2010, Skinner has had only one stellar season, which happened to be his rookie year.

He displayed a 31 goal and 32 assist season, good enough for 63 points. He has yet to surpass that point mark, but if he were alongside David Krejci, a natural playmaker, he could easily be amongst the league leaders in all categories. The question is would the Bruins be able to put together a blockbuster trade proposal in hopes of acquiring this twenty-four-year-old, promising forward. Also, would Spooner be a promising piece of the return for Carolina?

Ryan Spooner is one of the best upcoming players on the Bruins, but his gameplay this season has not lived up to expectations. Skinner has 20 points in 24 games right now, and Evander Kane has 5 in fourteen games. Spooner is capable of accounting for more than 9 points in 25 games, which he has this season, and he is not fitting in the lineup for the Bruins. He is a future top six forward playing all around the rotation. If a deal is made, expect it to be made more meticulously than previous Bruins trades. The Bruins want to build a better trade reputation, but trading Ryan Spooner could essentially make the reputation even worse.

Ryan Spooner is great, young player, but, with Frank Vatrano close to recovery from his lower body injury, expect to see some changes in the Bruin's offensive core. If Spooner is not the odd-man-out, then someone else will be.
---