Nomar Mazara Got Shafted!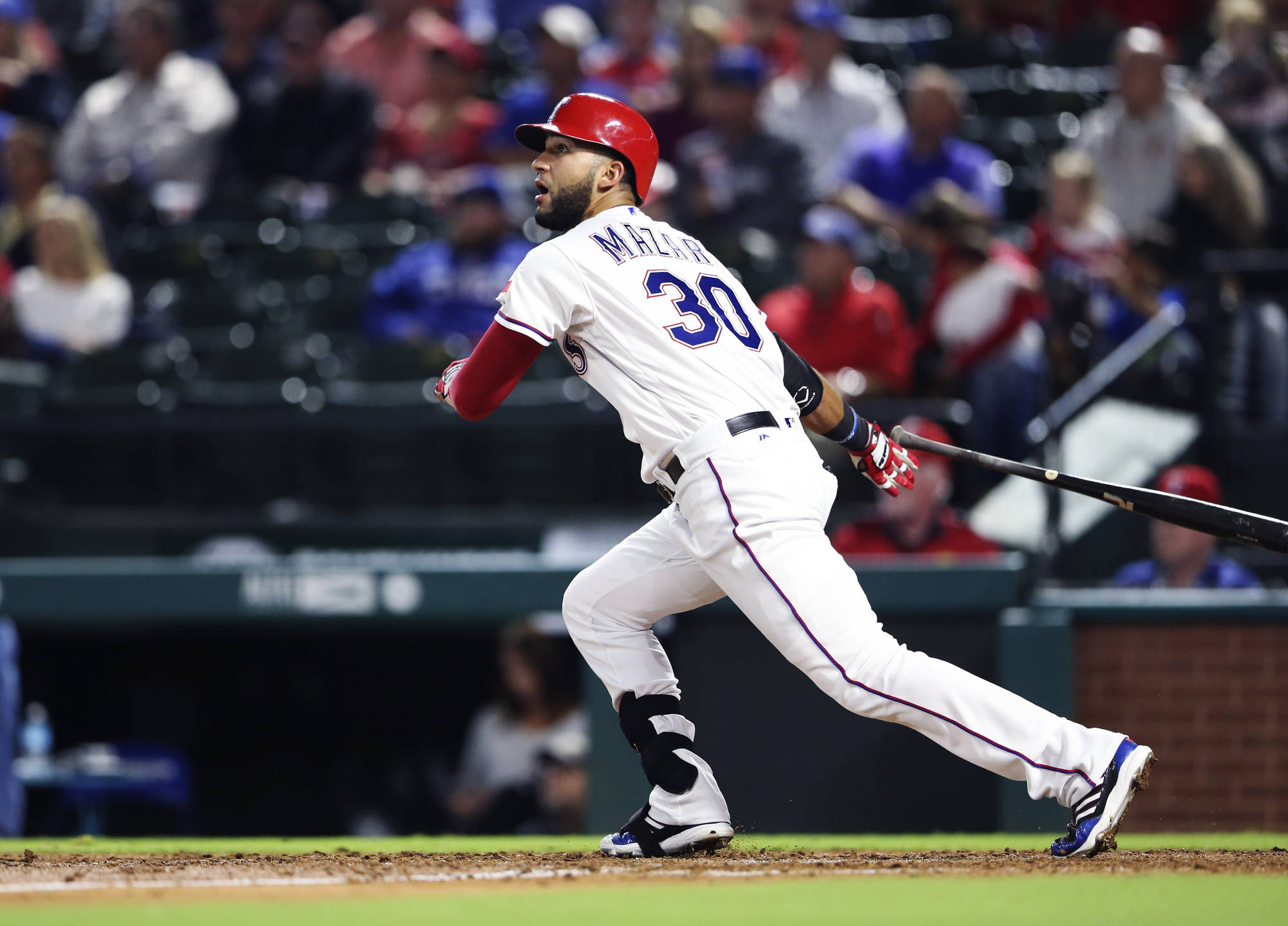 Kevin Jairaj-USA TODAY Sports
Michael Fulmer won the AL Rookie of the Year award on Monday beating out Gary Sanchez and Tyler Naquin for the honor.

All three guys had spectacular seasons; Fulmer had a 3.06 ERA in 159 innings for the Tigers. He ran a 132:42 K:BB (3.1:1) ratio over 26 starts and was one of the Tiger's most reliable starters throughout the season. He was an objectively valuable player, posting a 4.9 WAR and is the fair and reasonable choice for rookie of the year.
Gary Sanchez had a 3.0 WAR this season and set the league on fire while swatting 20 homers in just 53 games. He was also the starting catcher on my All Rookie team from a few weeks back.
Third place finisher, Tyler Naquin helped the Indians to the World Series and even started a few games for the Indians in the fall classic. Naquin played 114 games and hit just shy of .300 with 14 homers. He was not a starter on my All Rookie team.
All in all, this was a very very strong year for AL Rookies. Even still, Texas Rangers outfielder Nomar Mazara got shafted!
Sure, Mazara had a lower batting average than Naquin and hit the same number of home runs as Sanchez in about 90 more games, but I'd argue that those extra games make Mazara a better candidate, not a worse one.
The Texas Rangers were forced to call up the 20-year old Nomar, maybe before he was ready, on April 10th, in just their 7th game of the season. He went on to become a lineup mainstay. Starting 145 games, primarily in right field, he knocked 137 hits in the process.
Mazara took what could have been a major hole in a contender's lineup and turned it into a batting slot manager Brian Bannister could basically forget about. That's tremendous value....
Read the rest of this post over at Off the Bench here.
---