The Final Word on 2016: Boston Red Sox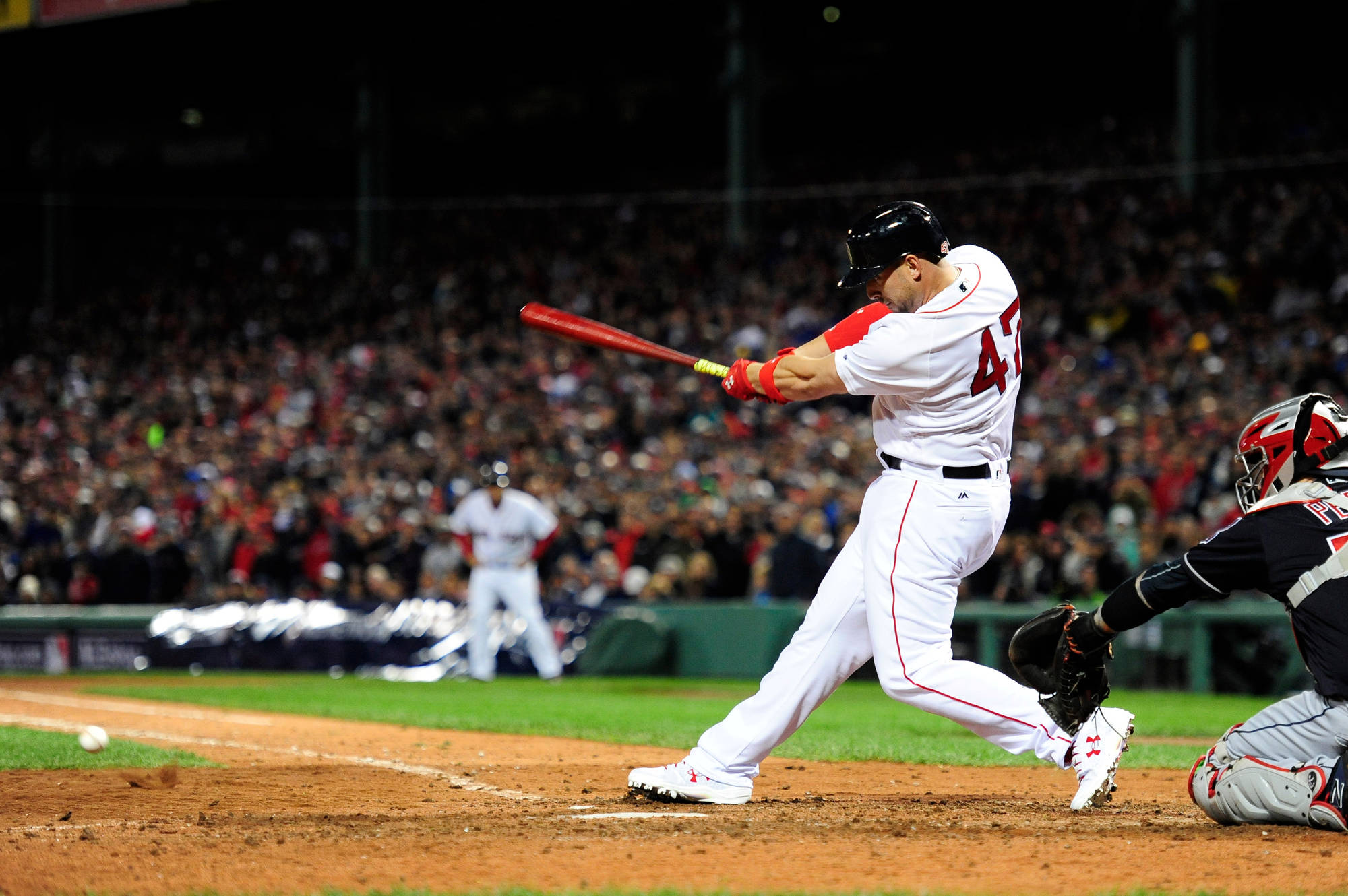 Bob DeChiara-USA TODAY Sports
It has only been a couple short weeks since the Cubs clinched game 7 in Cleveland on the 2nd November and ended their 108-year curse. Yet the ruthlessness of Major League Baseball is evident in the fact that Theo Epstein, just named Executive of the Year in the biggest understatement of the 2016 season, is already back to work.

The Cubs, clearly the best team in baseball, are once-again looking forward to next year, so think how the other 29 GMs must be feeling. As soon as Michael Martinez grounded one to Kris Bryant at third and the ball reached the mitt of a jubilant Anthony Rizzo waiting at first, the off-season began. But to move forward you must first reflect.
That's the purpose of this series of posts, highlighting the highs and lows, strengths and flaws of each franchise in turn during 2016. From this we can begin to evaluate what each club's offseason might look like, which gaps will be addressed first and who might upset the apple-cart in 2017. This week we're starting with the AL East:
Boston Red Sox:
2016 recap: As a Red Sox fan myself it is challenging to know what to conclude about 2016. A resurgence was expected after the signing of David Price to headline the rotation, but a division title nevertheless proved a satisfying result for Red Sox nation. But the languid, tepid even, performances against the Indians confirmed a worrying trend of inconsistency during 2016. When the bats were hot this Red Sox squad was unbeatable, frequently putting double figures on teams throughout the year, but when the bats were cold… yikes. This might seem a harsh criticism of a young team on an incredibly strong bounce back year from being basement dwellers in 2015. But the postseason proved that this team is still some way from where it wants to be, even before losing David Ortiz.
Offseason agenda: The Red Sox offense proved to be outstanding, leading the American League in most categories and leading the Majors in runs scored (878), RBI (836) and slugging (.461). Betts, Bogaerts and Ortiz carried the offense for much of the year, all being rewarded with silver slugger awards, Pedroia also would surely have earned one had it not been for Jose Altuve in Houston.
The obvious concern for the Red Sox comes with the loss of David Ortiz, both in terms of a superbly strong offensive final year for the DH, but also an immeasurable presence in the clubhouse. Options are available for his replacement however, Edwin Encarnacion seems to be the obvious, but expensive, choice. Internal options also abound in the form of Hanley Ramirez and Pablo Sandoval (Yes he still exists) as well as slightly less expensive external options in the forms of Carlos Beltran and Mark Trumbo, to name a couple.
More concerning, perhaps......
Read the rest of this post over at Off the Bench here.
---