The Oakland Athletics Should Trade Sonny Gray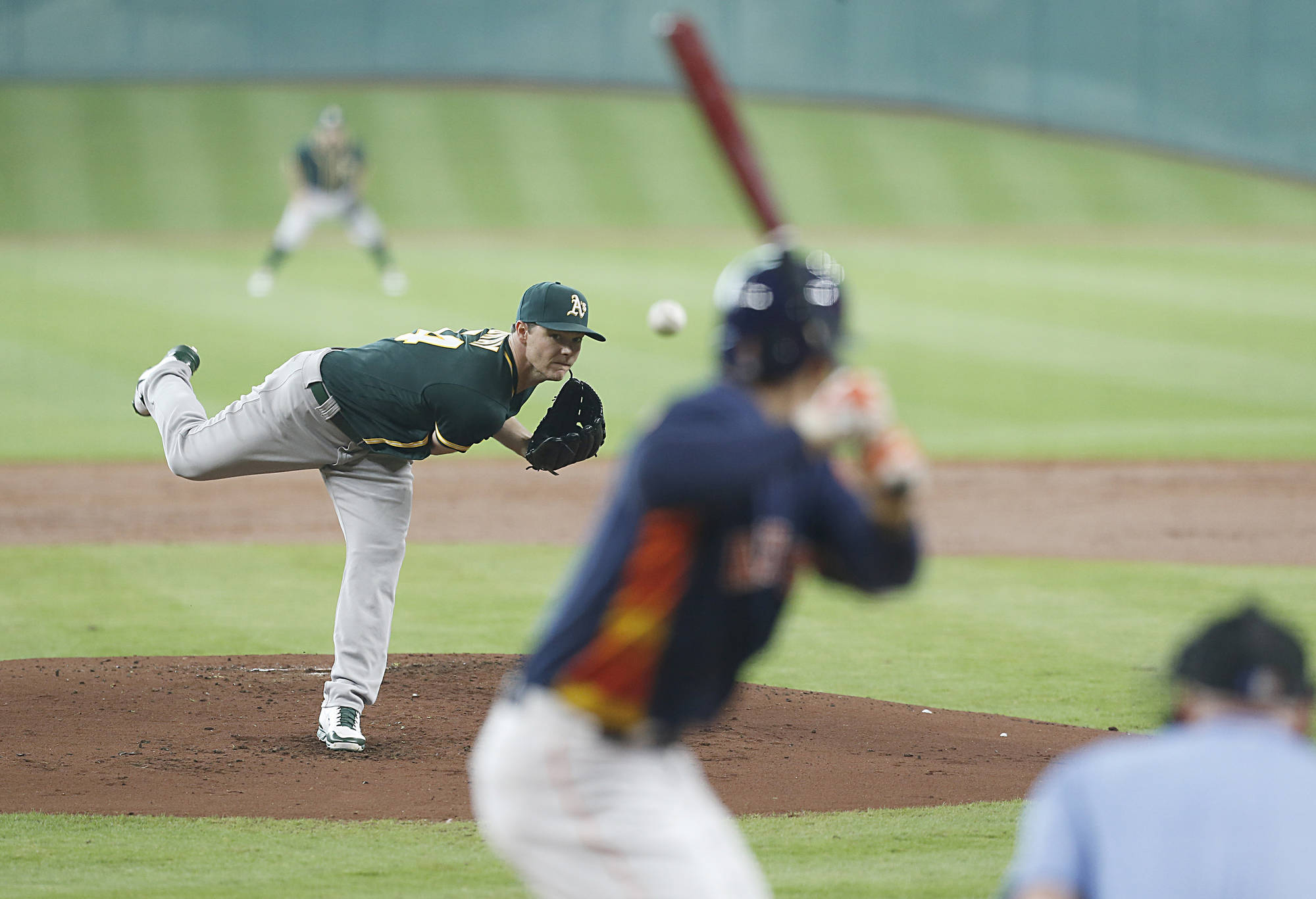 Thomas B. Shea-USA TODAY Sports
Sonny Gray is a great pitcher. Sonny Gray is also coming off of an absolutely horrendous season, one that was especially shocking given how good Sonny Gray is. Conventional wisdom holds that you probably should never trade a pitcher as good as Sonny Gray, and even if you decided to buck a bit of conventional wisdom and trade a pitcher as good as Sonny Gray, there would be a whole different level of conventional wisdom to saying now, with his value at an unquestionable nadir, is the most terrible time to do it.

Conventional wisdom is wrong.
Gray came into last season with 491 career major league innings, a 2.88 career ERA, a 1.13 WHIP and a strikeout to walk ration of nearly 4 to 1. He'd thrown more than 200 innings in each of the preceding 2 seasons and despite being only 5'10", the then-26 year old was making a name for himself as one of the best young starters in baseball.
Then 2016 happened. Now, there are a lot of people out there saying 2016 has been a pretty bad year. But no matter your political leanings, taste in music, or whatever else, your year probably wasn't as bad as Sonny Gray's.
In 2016, Gray threw only 117 innings, winning 5 games and losing 11. He posted an earth-shakingly bad 5.69 ERA that looks even worse when you consider that a 1 inning throw-away outing in September was the only appearance all season in which Gray did not give up any runs. It wasn't like he got shelled a few times and was ok the rest. He got hit every single time out.
Gray ended up making just two appearances, for 6 total innings, after the end of July, and he ended 2016 with a 1.49 WHIP, a 70 ERA+, and -.5 bWAR– not to mention two separate trips to the DL with pitching arm issues.
Steve Adams from MLB Trade Rumors took a look at what might have gone wrong. He concluded that Gray suffered from a spike in home run rate last season:
"While homer-to-flyball rate tends to fluctuate on a year-to-year basis, thus creating some hope that there's an element of randomness to this season's struggles, a look at Gray's heatmaps from 2016 and 2015 (via Fangraphs) illustrates that he left a considerably larger number of fastballs out over the plate for opposing hitters this season. That slip in location — also evident in his elevated walk rate — wasn't the sole cause of all of the homers he yielded but did lead to much better success against his fastball (.861 opponent OPS in 2016 compared to .753 in 2015)."
And yet….
This is a guy who dominated MLB hitters over a nearly 500 inning sample size. He's only 27. He's in his first year eligible for arbitration and won't be breaking the salary bank on the near horizon. (His arbitration salaries will always be dampened by the trainwreck that was his 2016 season.)
Perhaps most importantly, there is no pitcher on the free agent market with nearly the talent of Sonny Gray. The best free agent starter in the league right now is Rich Hill, who will be 37 years old by Opening Day. Even though he's magically good now, he spends about the same amount of time on the DL as he does on the mound.
Even if Chris Sale is on the trade market, which is not guaranteed, his price would be exorbitant and most teams are unwilling to pay it. There are plenty of starting pitching starved, would-be-contenders who would gladly accept someplace else to dump slightly less of a prospect goldmine for slightly less in exchange...............
Read the rest of this article over at Off the Bench right here. (There's some good stuff, including some bold predictions on where Gray might go.)
---