Recruiting Profile: Brian Anderson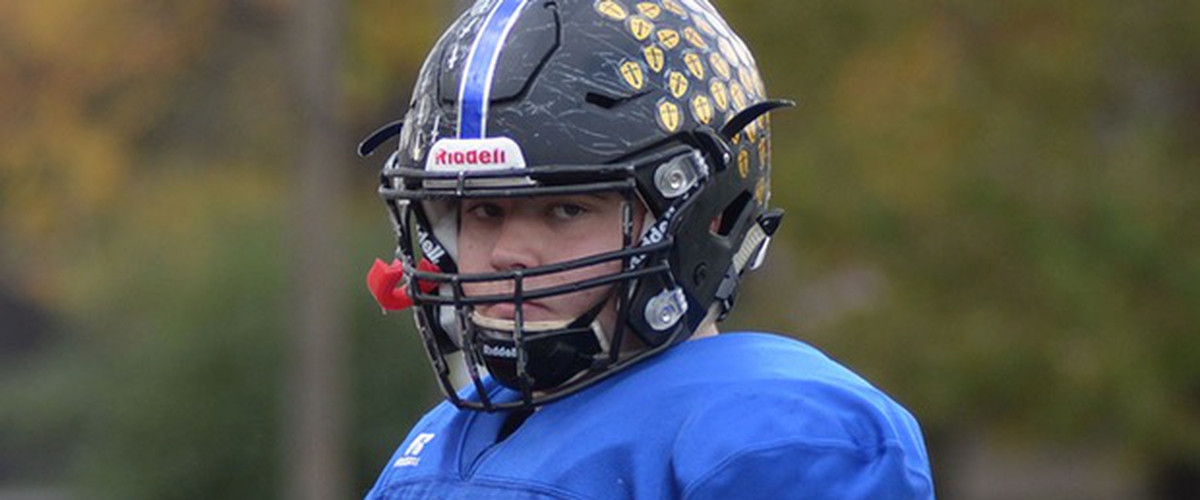 This installment of the Heel Tough Blog's Recruiting Profile series introduces us to Brian Anderson. Anderson was the No. 11 center in the 2017 class. The 3-star is out of Montgomery Catholic Prep in Montgomery, AL. Anderson played exclusively on the offensive side of the ball and can play anywhere on the offensive line.
Anderson's film is sensational. Anderson plays with a violence that not that many play with anymore and it works wonders. His powerful hands allow him to knock defensive ends to the ground. Almost every clip in his highlight film result with the opposing player on the ground. There's no doubt that Anderson plays through the whistle. Even with his size, Anderson plays tackle and protects the quarterback very well.
Anderson committed to Carolina during the Fedora Freakshow last summer and stuck with his commitment despite offers from Clemson, Notre Dame and NC State among others. Anderson will not join the Heels until the fall, meaning he will have limited time to prove himself to earn playing time.