Jerry Richardson Fires Panthers General Manager Eight Days Before Training Camp!?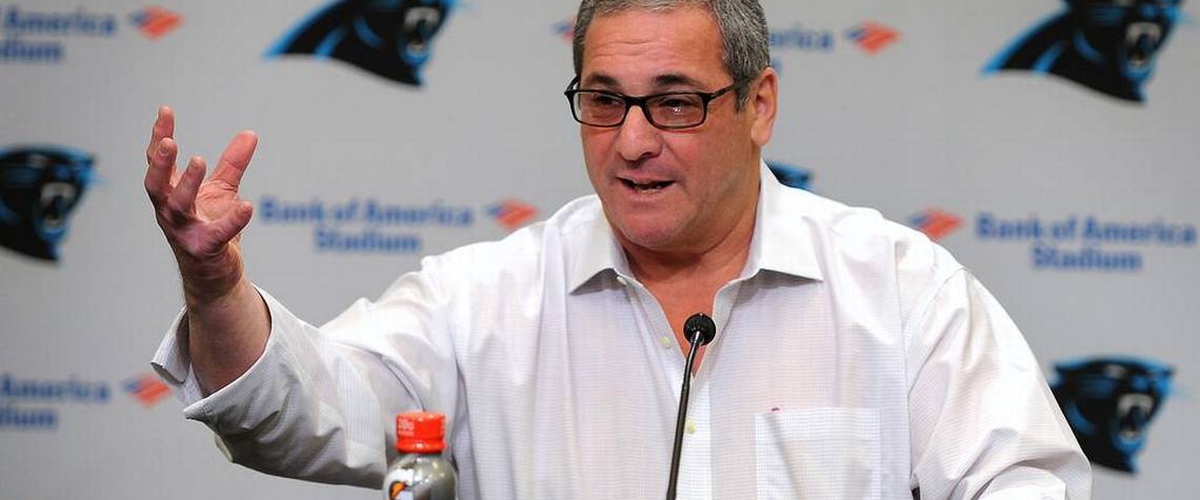 Fans, veteran athletes, and reporters for the Panthers are all shook, but not entirely surprised following the news of the Panthers firing general manager Dave Gettleman after four years. Several former Panthers players (Steve Smith, Josh Norman, and DeAngelo Williams) who have held a grudge against Gettleman for years had a feeling this move was coming. Is this the year Steve Smith retires a Panther? Will DeAngelo Williams try and fix his relationship with the Panthers? Here are some replies from veteran football players following the release of Gettleman:
What could have caused Jerry Richardson to fire Gettleman so close to the start of training camp? Gettleman had a great offseason following a disappointing 2016 season. If Richardson and Gettleman have been having problems working together than it would have been better to find a new general manager before the draft, right?
Nobody has revealed the real reason as to why Gettleman was fired. There are plenty of speculations circling the internet right now, and you can believe whatever you want. I would only trust information that comes from credited Panthers reporters. Here is my take:
Richardson has grown very close to veteran players Thomas Davis and Greg Olsen. Both of them want contract extensions. Olsen wants to be paid as the top tight end (or at least top three). Those who have studied Gettleman know that he does not like handing out a bunch of extra money to veteran players. When players ask for substantial pay raises, Gettleman is not afraid to let them walk. Sometimes Gettleman's reasons for letting players go does not sit well with other management staff. My best guess is that Gettleman wasn't about to give Olsen a raise. I do not know if he would have given Thomas Davis a raise either.
Also when Gettleman put a bunch of rookie cornerbacks in the backfield last season, it frustrated fans and coaches. He spent so much time tweaking the defense that he let Cam Newton take numerous beatings from a weak offensive line.
There is still a huge chunk of the puzzle missing, and there should be more information on this topic coming out later this week. Stay tuned. This is not performance based. I think this is more personal between other staff and Richardson.
---