MLB Free Agency Preview
The MLB season may be over, but the excitement doesn't stop when the World Series ends. Free agency is getting ready to begin, which means it's time for two months of big moves and bigger rumors. This year's free agency class is significantly weaker than classes we've seen over the past couple years, but there are still valuable contributors to be found on the open market this winter. The bullpen is no doubt the strength of this class, with big name closers like Kenley Jansen, Aroldis Chapman, and Mark Melancon available. Here I'll be ranking my top ten free agents for this winter.
1. Yoenis Cespedes, New York Mets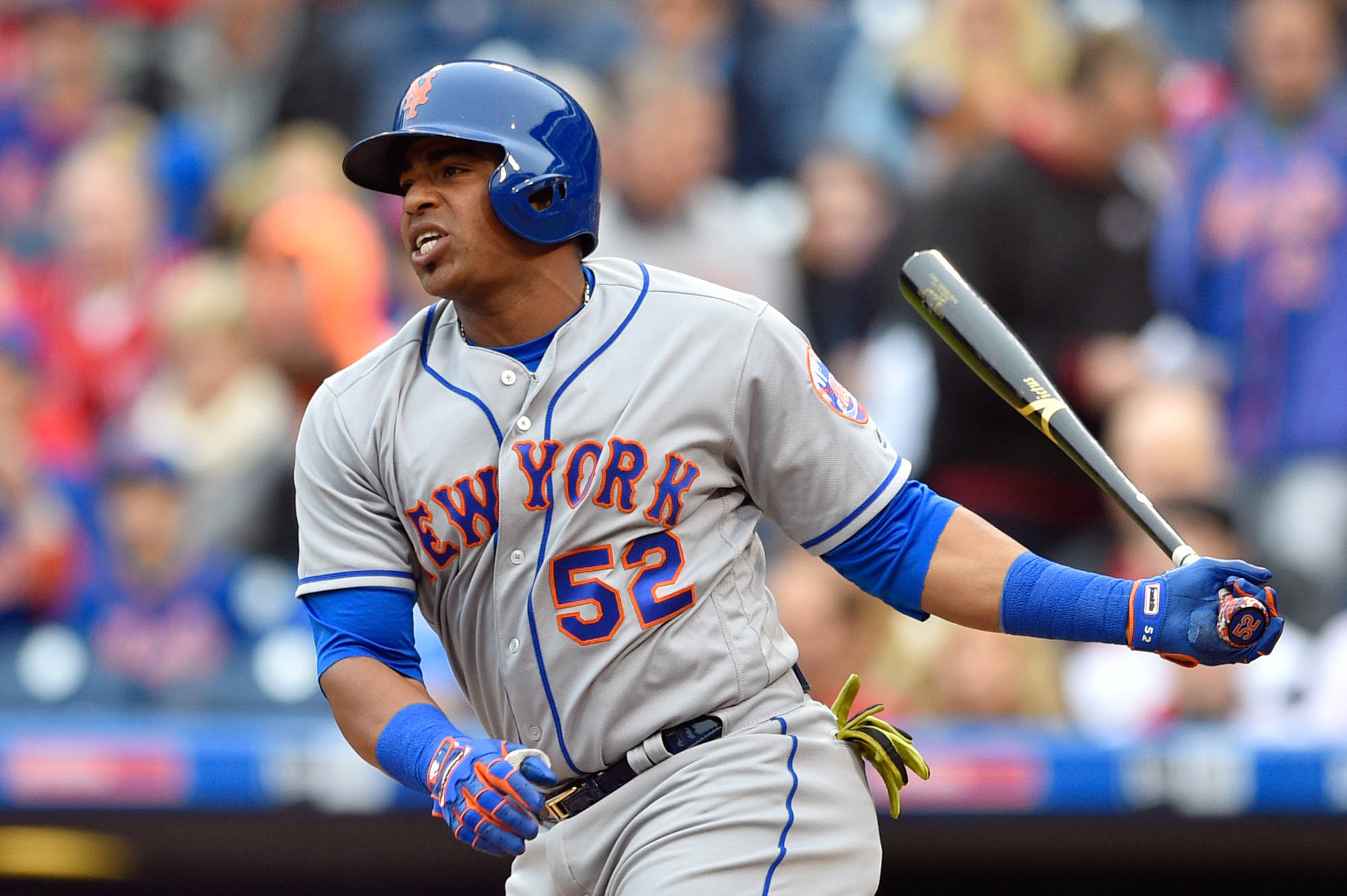 Derik Hamilton-USA TODAY Sports
Cespedes opted out of his contract last week, making him one of the crown jewels available this winter. In 2016, Cespedes hit .280 with 31 HR and 86 RBI. He also made his second career all star appearance. Cespedes isn't the greatest defender by any means, but he is capable of handling all three outfield positions and has an absolute cannon of an arm. The biggest knock on Cespedes in terms of his free agency is concern over his commitment level. There are people around baseball who feel that Cespedes will take it easy if he has the security of a long term deal, which is why the Mets gave him a shorter, incentive laden deal last winter. Despite those concerns, I still think somebody will give him a 4 or 5 year deal. He's just 31, so he should have a lot left in the tank. His age and ability to play all three outfield positions make him a more attractive power hitting option than guys like Edwin Encarnacion and Jose Bautista, especially to National League teams.
2. Kenley Jansen, Los Angeles Dodgers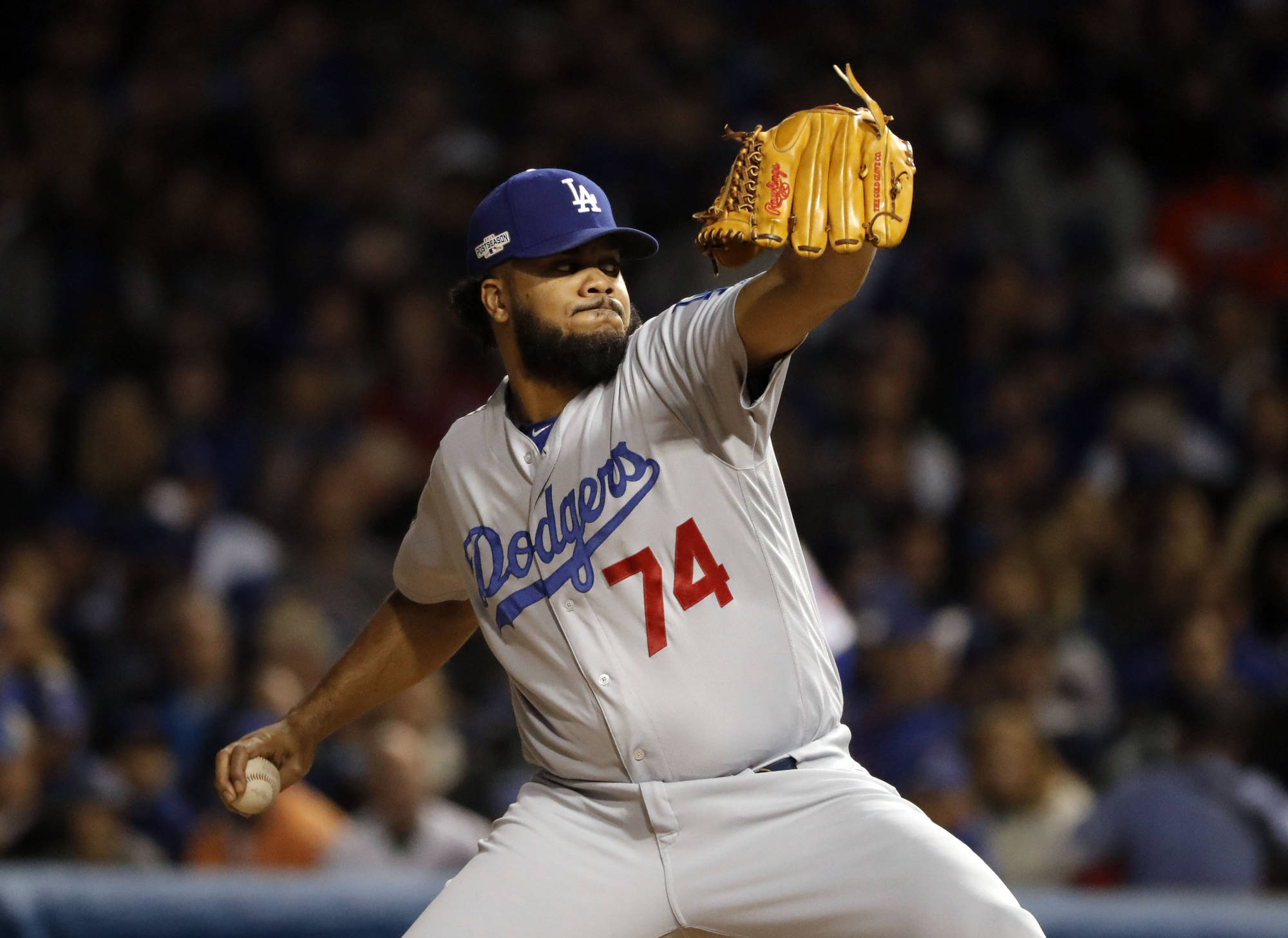 Jon Durr-USA TODAY Sports
This is one of the best groups of bullpen free agents we've ever seen, and to me Jansen is the cream of the crop. In 2016, Jansen went 47 for 53 on save opportunities with a 1.83 ERA for the Dodgers. He also showed his ability to pitch more than an inning multiple times in the postseason, going more than an inning in 5 of his 7 postseason appearances. He also won the Trevor Hoffman Award for being the best relief pitcher in the National League in 2016. At just 28, Jansen will almost certainly secure a long term deal. You can make a case for either Jansen or Aroldis Chapman being the best reliever available, but I'm going with Jansen. He's been one of the best in baseball since winning the Dodgers' closer job in 2012, and comes without the domestic violence issue that Chapman has. If I'm a GM, Jansen is a better buy, at least from a PR perspective.
3. Edwin Encarnacion, Toronto Blue Jays
Dan Hamilton-USA TODAY Sports
Edwin Encarnacion checks in at number three on my list. Encarnacion had another monster year for the Blue Jays in 2016, hitting .263 with 42 HR and 127 RBI. Encarnacion has spent a fair amount of time at first base the last few years, but has gotten the majority of his at bats as the DH since the beginning of 2015. He's about to turn 34, so I would expect that trend towards becoming more of a full-time DH to continue. The Blue Jays are already making a push to re-sign him, but even if he does leave I'd expect Encarnacion to stay in the American League. He's hit at least 34 HR and driven in at least 98 runs every year since 2012, so he offers a lot of value as a DH. His age will almost certainly limit him to a shorter deal, but he will still be a valuable signing for either the Blue Jays or somebody else.

4. Justin Turner, Los Angeles Dodgers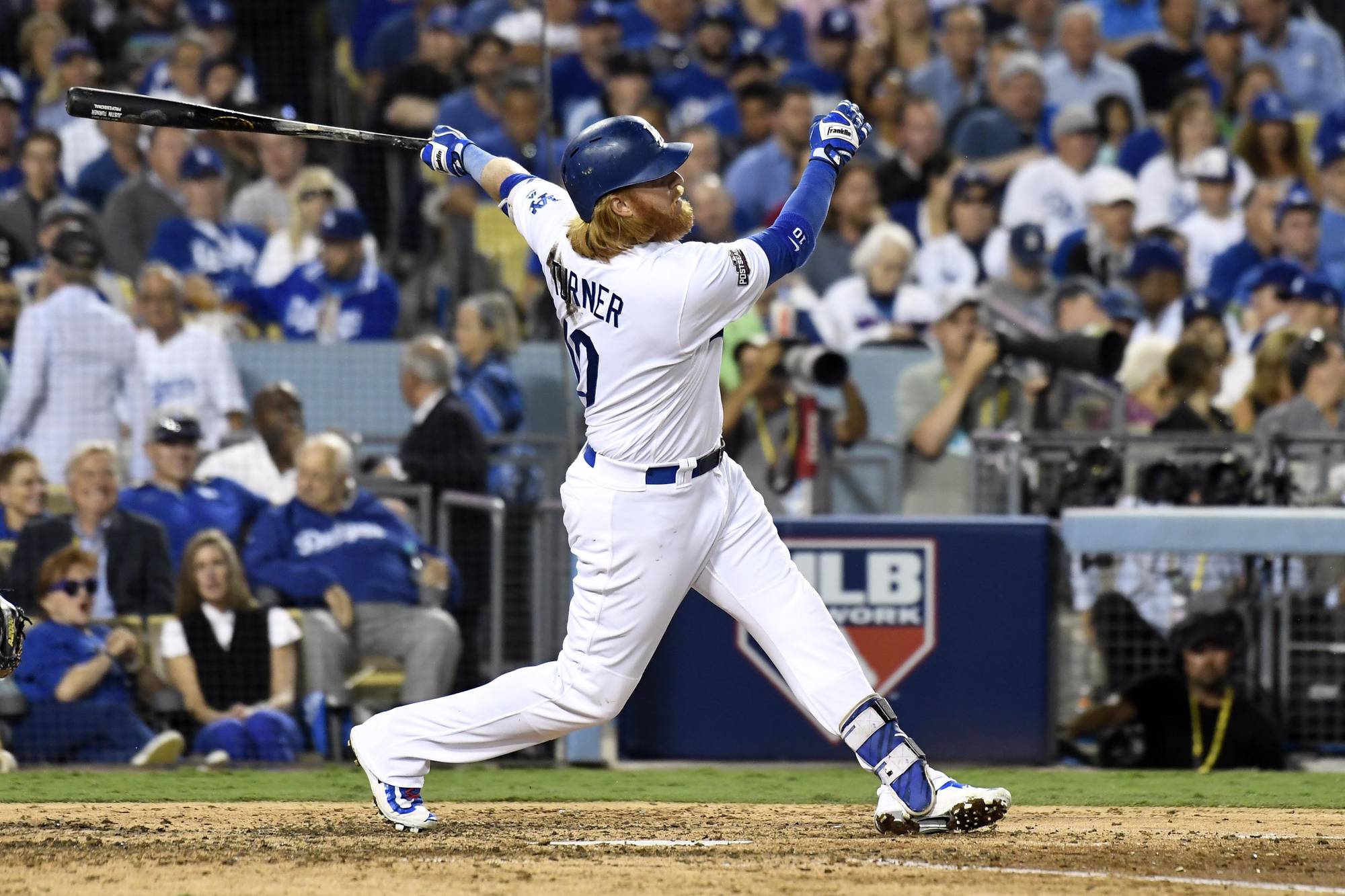 Richard Mackson-USA TODAY Sports
Another big free agent for the Dodgers. In my opinion, Justin Turner is one of the most underrated players in the National League. Is he an upper tier star? No. Was he one of the Dodgers' best players this season? Yes. Turner hit .275 with 27 HR and 90 RBI for the Dodgers this year. He's also an above average defender at third base, with 7 defensive runs saved above average in 2016. In comparison, 2016 Gold Glove Winner Nolan Arenado had 8 defensive runs saved above average. Turner had been a role player for most of his career before the last couple years, and has proven his value in a full time role over the last two seasons. At 31, Turner is a candidate for a 6 or 7 year deal. Locking him up is a priority for the Dodgers, but another team could get a valuable pickup if they're able to pry Turner away from Los Angeles.
5. Aroldis Chapman, Chicago Cubs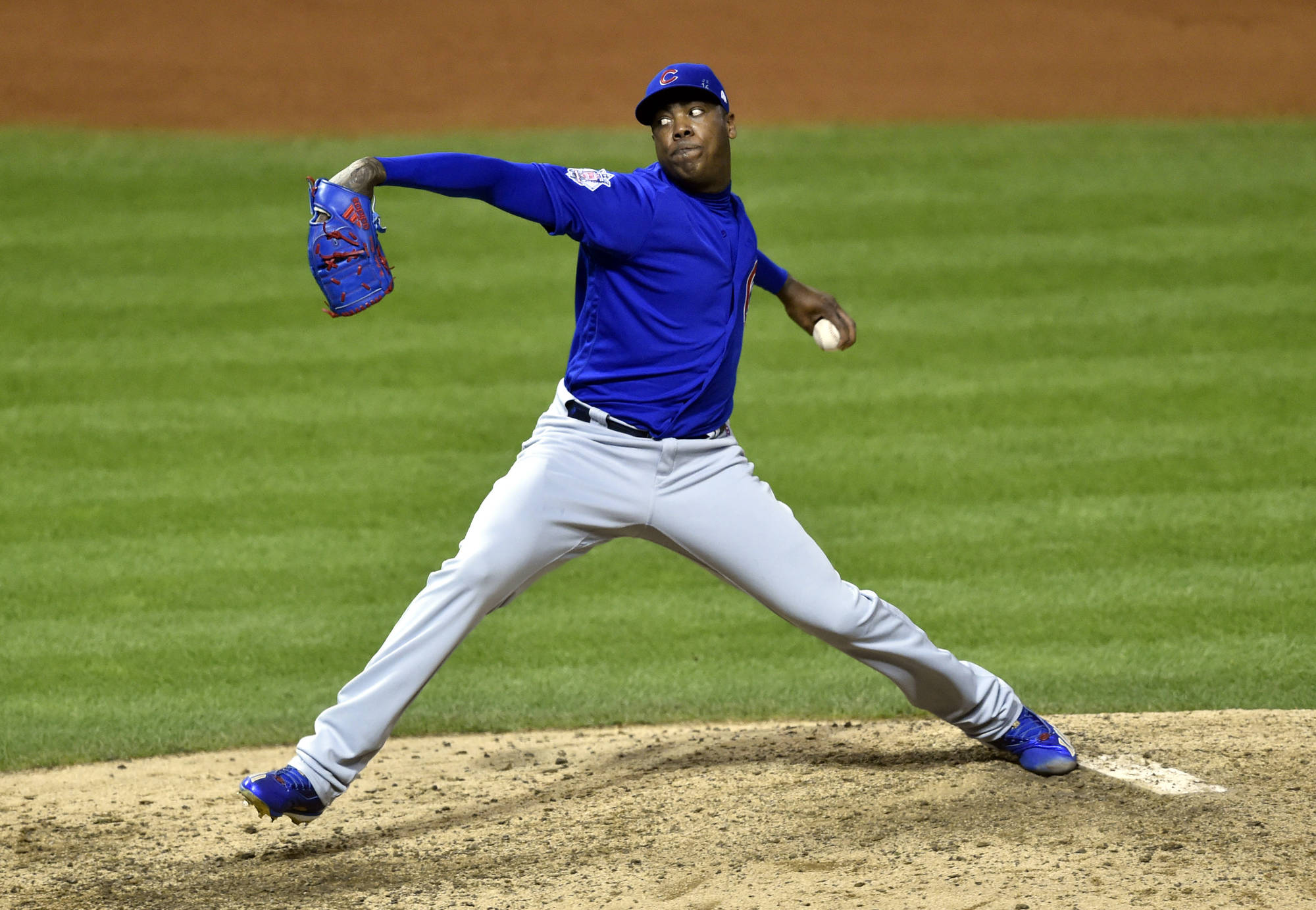 David Richard-USA TODAY Sports
Chapman may be the most notable name on the market this year. The flame throwing left hander had another stellar season in 2016, going 36 for 39 on save opportunities with a 1.55 ERA and 90 strikeouts in 58.1 innings. The biggest issue in signing Chapman, at least from a fan's perspective, is the domestic violence issue. For those unfamiliar with the situation, Chapman was suspended 30 games in 2016 after being accused of assaulting his girlfriend. Both the Cubs and Yankees traded for Chapman despite these concerns, so teams will almost certainly not be scared off in the open market. The Yankees have already reached out to Chapman, which will almost certainly drive his price tag up. Chapman is one of the best relievers in baseball, but I think Kenley Jansen will come a little cheaper and with a cleaner PR record. That pushes Chapman slightly further down this list.
6. Dexter Fowler, Chicago Cubs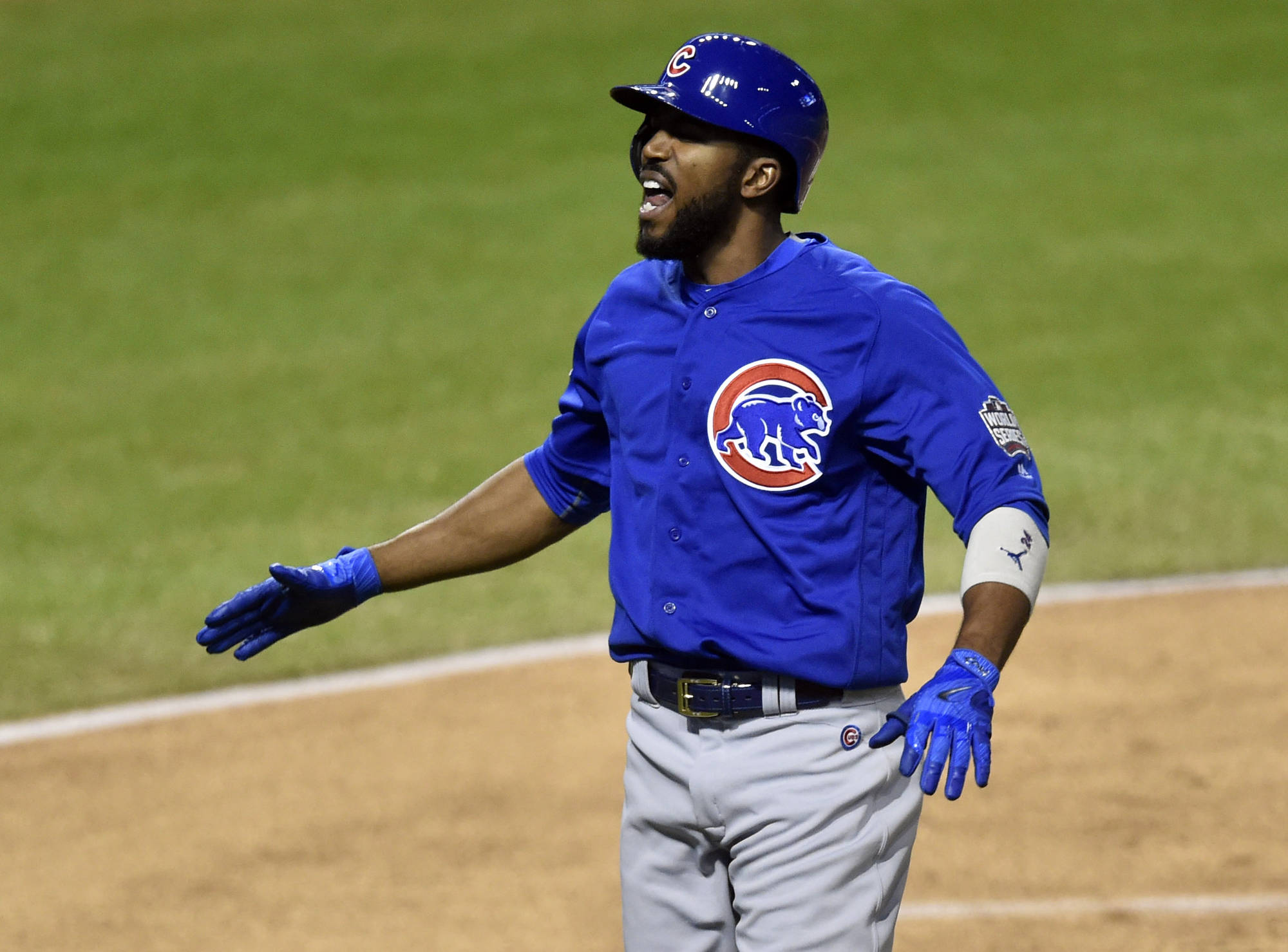 David Richard-USA TODAY Sports
The Cubs have an interesting decision to make here with Dexter Fowler. He was very productive in 2016, hitting .276 with 13 HR and 48 RBI. Not great stats, but he did post a WAR of 4.3 and was a solid leadoff man for the Cubs for most of the season. It'll be interesting to see if the Cubs try to re-sign him or if they choose to rearrange the outfield to make a spot for Kyle Schwarber. Fowler led all pending free agents with a .393 on base percentage, so he is an attractive option for teams seeking an average to slightly above average defender with some pop and ability to get on base.
7. Ian Desmond, Texas Rangers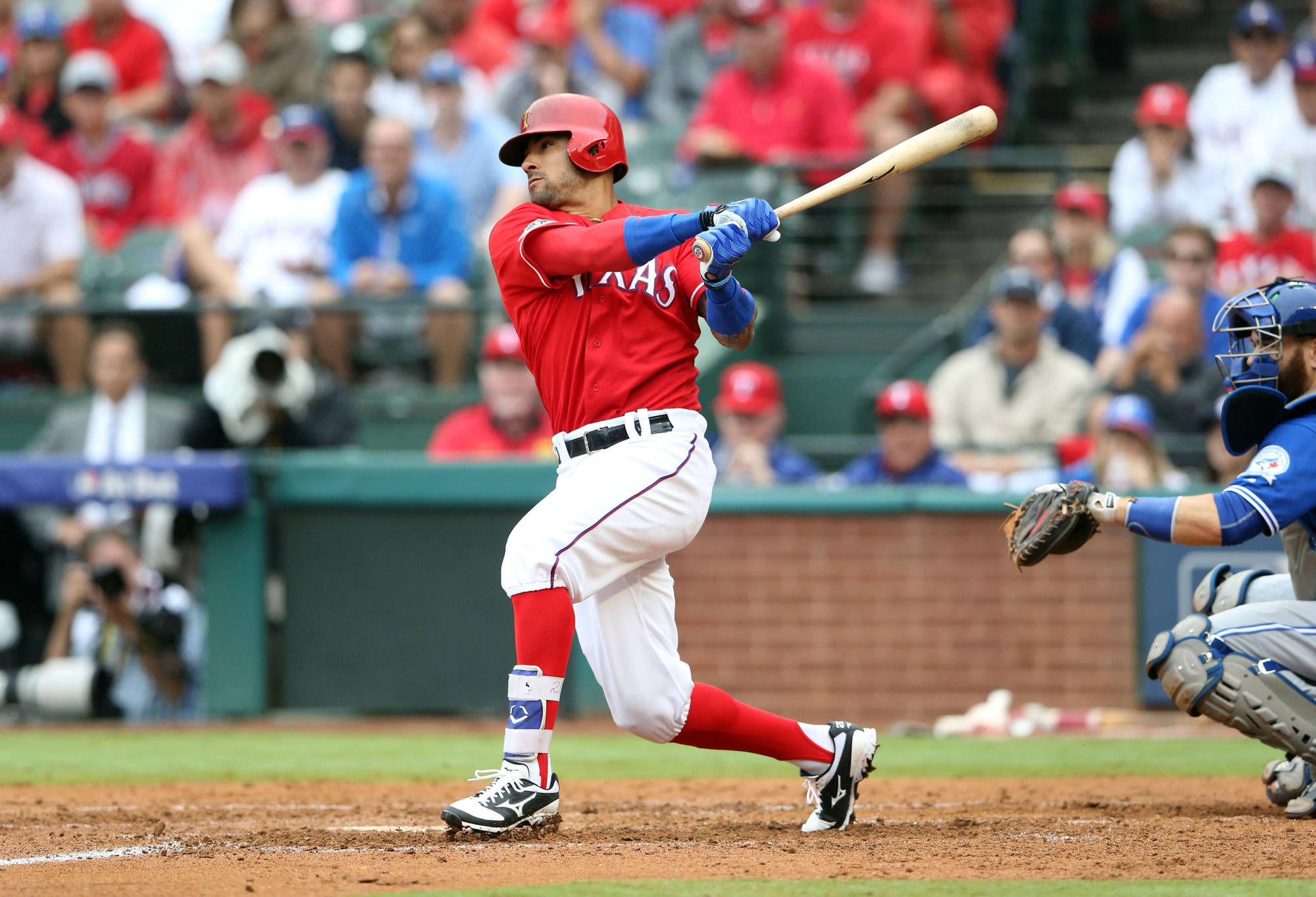 Kevin Jairaj-USA TODAY Sports
Ian Desmond has always been one of my favorite players in baseball. Desmond had a disappointing contract year with the Nationals in 2015, but rejuvenated his career with the Rangers after signing a 1 year deal and moving to the outfield. In 2016, he hit .285 with 22 HR, 86 RBI, and 21 SB. Those numbers are very similar to what Desmond did for the Nationals from 2012-2014 when he was considered one of the better shortstops in baseball, at least offensively. Desmond has posted a 20-20 season every year since 2012, with 2015 being the exception. He was a bit below average defensively, but was serviceable in the outfield and showed the potential to develop further. He's willing to play multiple positions, so he's an attractive option for anybody seeking versatility. I'd personally love to see a Desmond reunion with the Nationals. All kinds of rumors have been floated around about that the last few days, but one thing's for certain: Ian Desmond won't be waiting until Spring Training to sign this year.
8. Mark Melancon, Washington Nationals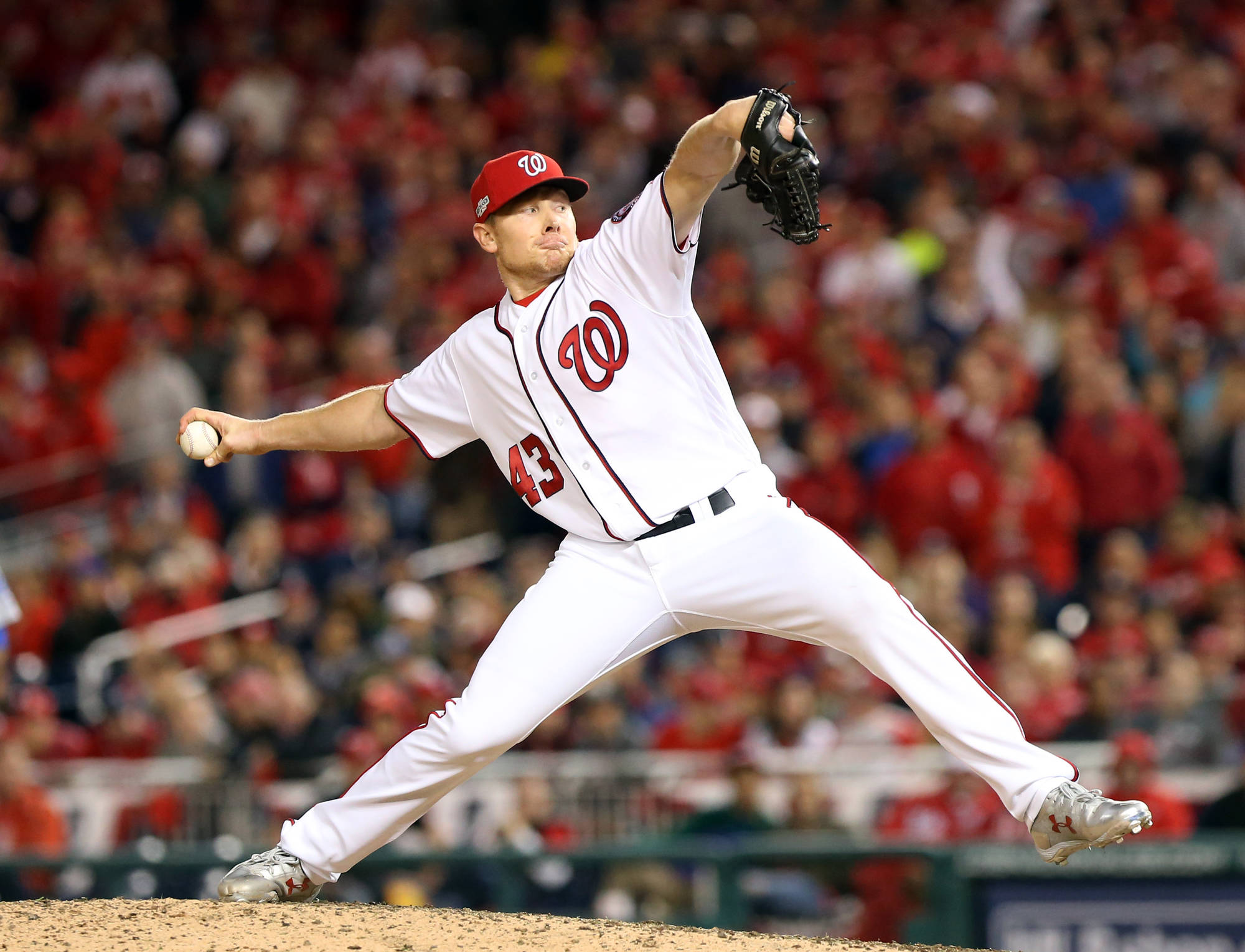 Geoff Burke-USA TODAY Sports
Mark Melancon has quietly been one of the best closers in baseball over the last few years. Since 2014, Melancon has 131 saves, which is 4 more than Kenley Jansen and 26 more than Aroldis Chapman. Melancon was 47 for 51 on save opportunities in 2016 with a 1.64 ERA. Melancon was a huge acquisition for the Nationals when they traded for him at the trade deadline, and he'll be a huge acquisition for whoever signs him this offseason. The Nationals have shown interest in bringing him back, but there will be several other suitors. The biggest knock on Melancon compared to Jansen and Chapman is his age. On a long term deal, Chapman and Jansen are more attractive options. They are each just 28, while Melancon is 32. I think this will actually allow whoever signs Melancon to get a bit of a steal. He's just as good as Jansen and Chapman, but he'll almost certainly come cheaper.
9. Mark Trumbo, Baltimore Orioles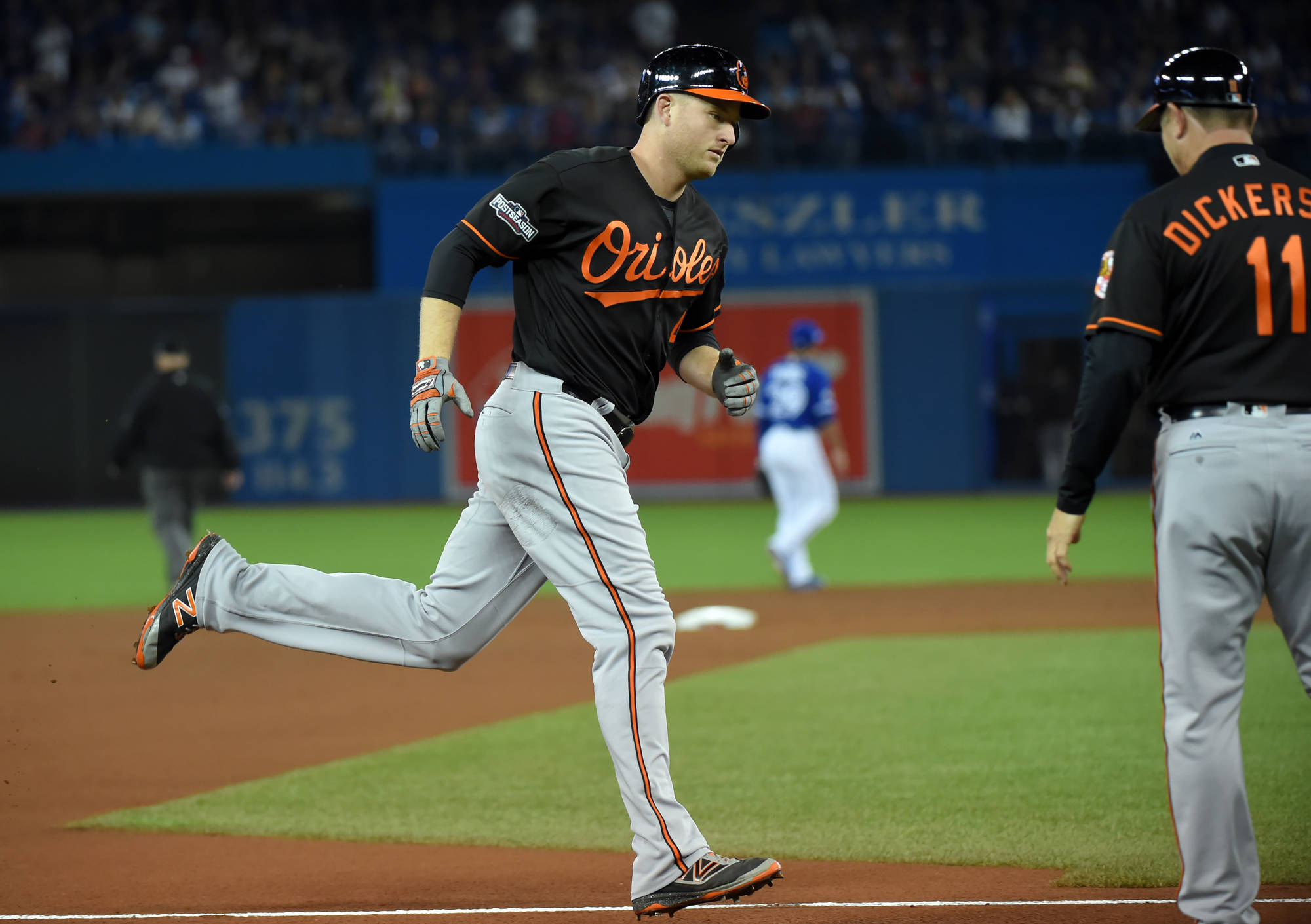 Dan Hamilton-USA TODAY Sports
The Orioles got an absolute steal of a deal when they traded for Trumbo last winter. Trumbo was coming off a disappointing 2015, and was sent to Baltimore for backup catcher Steve Clevenger. Once Trumbo got to Baltimore, however, all he did was rake. He hit .256 with an MLB best 47 HRs and 108 RBIs. The reason Trumbo isn't ranked higher is that's about all he brings to the table. He has very limited usefulness defensively, and despite all those homers posted just a 1.6 WAR. This was due to the fact that he posted a WAR of -2.1. He's likely to stay in the American League where he can DH, and likely won't get as much money as the guys further up this list. The Orioles would like to bring him back, which makes sense. Trumbo is a great buy for a team looking for a DH, but he doesn't present nearly as much value to National League teams.
10. Wilson Ramos, Washington Nationals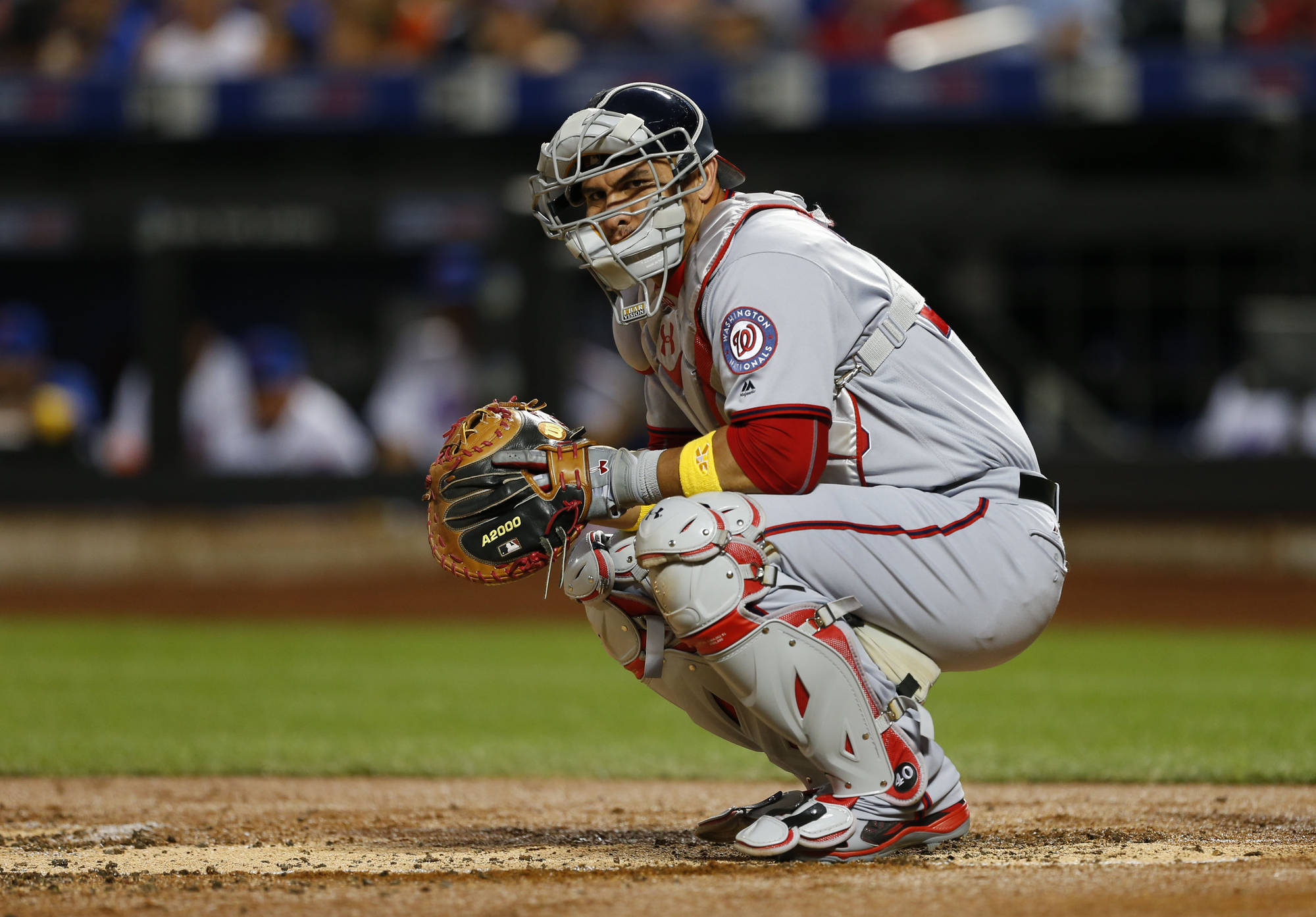 Noah K. Murray-USA TODAY Sports
I know, I know, Wilson Ramos may not even play in 2017, and the concern was great enough that he didn't receive a qualifying offer. I watched him shred his knee for the second time. I know how ugly it was. I just couldn't pass up mentioning him. He would've been near the top of this list if he hadn't gotten hurt. Ramos had a monster breakout season in .2016, hitting .307 with 22 HR and 80 RBI. He was the best offensive catcher in baseball this year. He's about average defensively, but a little bit of defensive liability can be compensated for by that kind of offensive production. It'll be interesting to see what Ramos is able to get this winter. Before his injury, rumors were swirling around that he could fetch something around 5 years and 85 million. Now, however, nobody knows what will happen with Ramos. If he's able to return to full health and continue to produce like he did this season, he'll be a great pickup for whoever chooses to take a risk on him. It's just the risk and mystery surrounding his injury that knocks him to the bottom of my list and off of many other lists.
This is most definitely a weak free agent class. It's especially weak for starting pitchers, none of whom made my list. Teams are always desperate for pitching, so a couple names to watch include Jeremy Hellickson of the Phillies and Ivan Nova of the Pirates. It'll be very interesting to see how much teams are willing to overpay for the limited resources available this winter. It'll also be interesting to see if teams unsatisfied by the free agent market decide to deal for a superstar. A weak free agent class won't keep this from being a fun winter.
---