Without Fajardo, it is Time for the King Eagle to Rise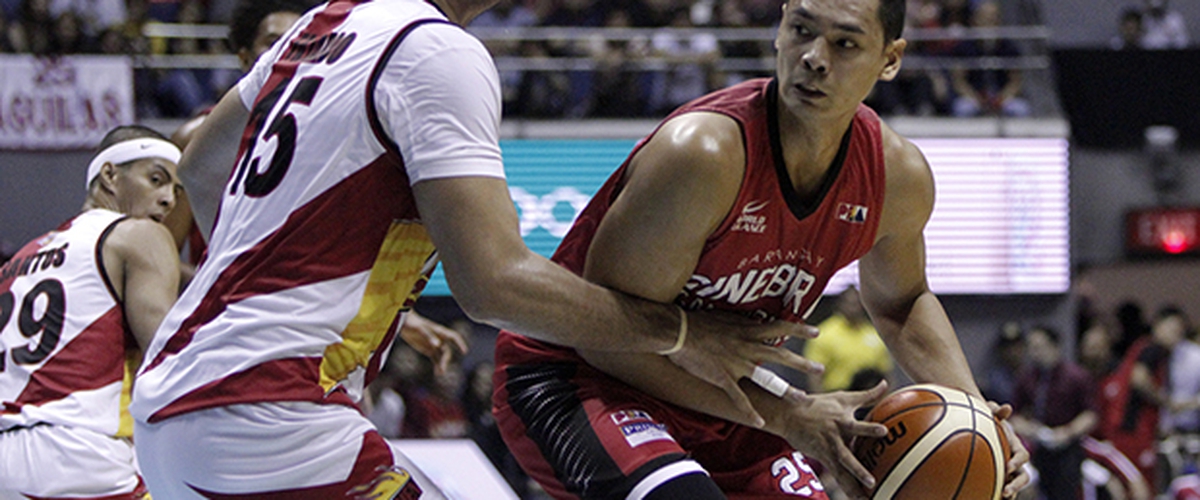 Gilas is doomed without the best full-blooded Filipino player in the country. But, that doesn't mean that our boys will just give-up and lay down for them to be feasted on.
Without Blatche and Fajardo, I can only pinpoint one guy that will need to finally exceed expectations for us to overcome the mountainous odds.
Back in 2008-2012, Fajardo's name was not the loudest as the next great bigman of the country.
Everyone was anticipating the return to the country of an athletic and fluid 6'9 pogo-stick. He went to the United States to continue his college ball career.
Yes, I am talking about Japeth Aguilar.
There is no denying that the difference between the Kraken and the Eagle is as vast as the sea, right now.
But, in terms of potential, there was no denying that Aguilar could have been more special than Fajardo.
He was more explosive, more athletic (until now), longer and more experience when they entered the league.
Unfortunately, Aguilar never found the right developing path to pushed his tools into an excellent level.
Then boom! An injury to Fajardo and a Missing in Action Blatche paved the way for Japeth to redeem himself.
Coach Chot Reyes will not have any option but to provide plays for Aguilar. Dribble-drive offense centered around him could be the key to unlock the King Eagle inside him.
---